'Such launches don't happen every day. I consider myself lucky.'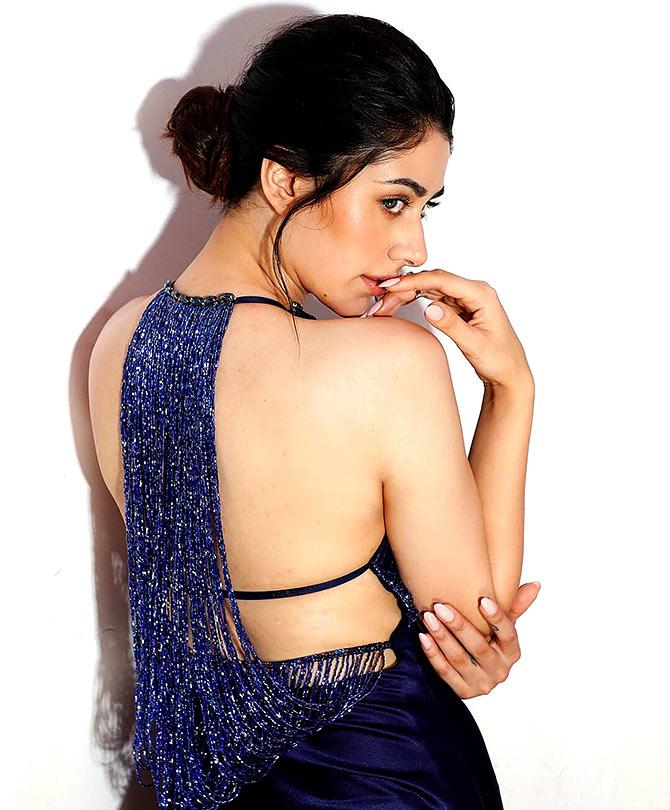 Say what you will about the fate of her debut film LoveYatri, Warina Hussain won many hearts with her simplicity and gorgeous looks.
Five months after its theatrical release, LoveYatri is set to premiere on television on Sunday, February 17, on &pictures and Warina is very excited.
Produced by Salman Khan, LoveYatri saw the movie debut of his brother-in-law Aayush Sharma. Despite much pre-release buzz, the film failed at the box-office.
Warina thanks the superstar for putting his trust in a newcomer and changing her life forever.
"Whenever I have to speak about him, I run out of words," she tells Rediff.com Contributor Mohnish Singh.
Will you watch LoveYatri on television?
I would love to watch it on TV if I have the chance. I don't have a TV at home.
I don't watch TV.
I am a workaholic and very busy.
I am more of a book reader. I am currently reading M F Husain's biography, Portrait of an Artist.
The last Netflix series I watched was Wild Wild Country and The Crown.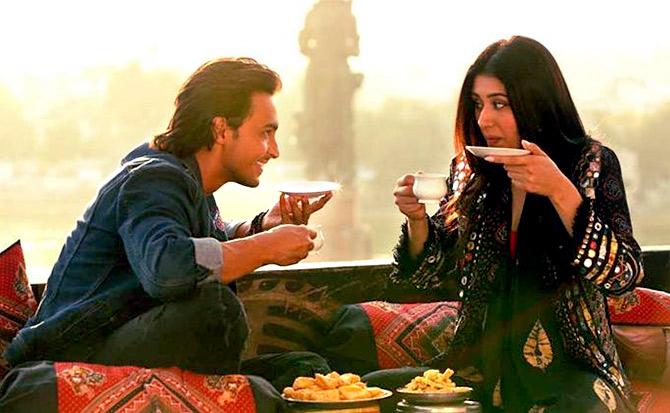 How has your life changed after LoveYatri?
It has changed a lot, professionally and personally.
People have now started knowing me by name.
I have an identity now.
That's a huge shift for me.
When I step out of my house and someone suddenly calls out my name, I get taken aback and it feels like, 'Oh! They know you by your name.'
Any interesting fan encounters?
I love travelling by autos. Even if I have a chance to travel by car, I would rather choose an auto.
So there was this incident where I was going home by auto.
The driver knew who I was and acknowledged me. When I got down, he asked for a selfie with me.
When I was about to pay him, he said, 'Arrey nahi madam, aap pehli baar hamare auto me baitheehain, please hum aapse paise nahi lenge.'
That's the kind of love people shower you with.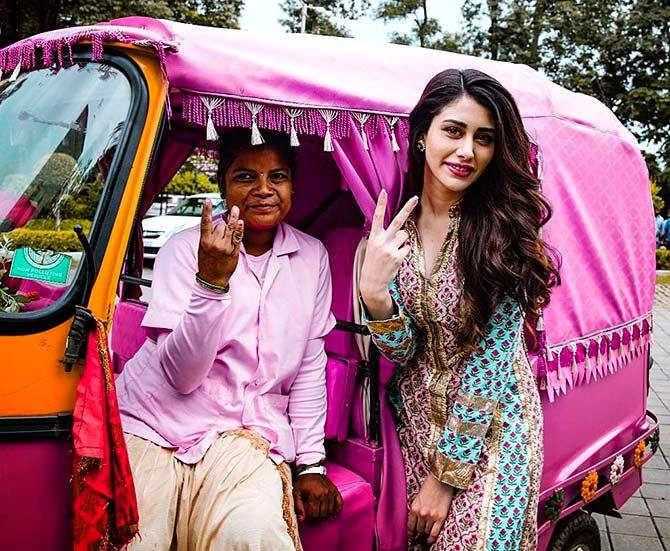 Did you visit your hometown Kabul after the film released?
It has been ages since I have visited my hometown.
The younger generation has watched the film as it is available online.
It's huge for them as it is the first time an Afghan girl -- though I am Afghan partly -- has been receiving love from Afghanistan.
I was all over the TV channels during the release.
People watch Bollywood films there.
Currently, we have only one family theatre in Kabul. It was a grand moment for me when the film released there.
How did you deal with LoveRatri's failure?
I would still consider it a great opportunity.
The failure of a film does not matter.
At the end of the day, the fate of any film depends on the audiences. It's not in our hands.
There is no denying the fact that we put our heart and soul into it.
I gave it my best.
Such launches don't happen every day. I consider myself lucky.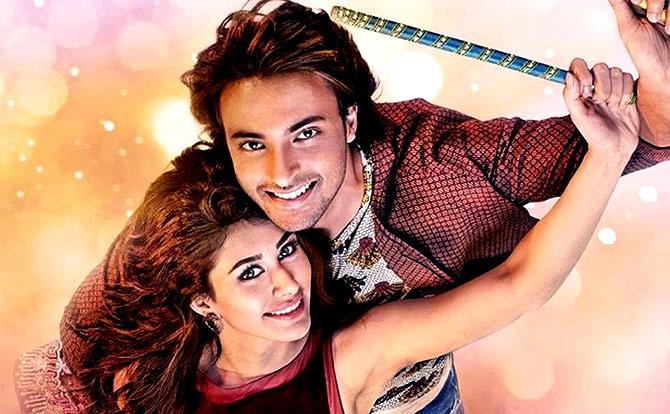 What went wrong?
People loved the jodi.
They loved the music.
But they thought the script could have been better.
That's the feedback we have been getting.
Are you in touch with Aayush?
Aayush called me a few days back.
We talk at times, though we are not in touch regularly.
Salman Khan launched you. What does he mean to you?
Whenever I have to speak about him, I run out of words.
He has changed my life by giving me that opportunity.
These days you do not find people who would put their trust in you for a big project like LoveYatri. Making a movie seems easy, but it is not.
He has changed my life by giving me that opportunity.
What are you working on now?
I am reading scripts and giving a look test for a project, which I cannot disclose at the moment.
If everything goes well, I will be talking about it soon.
I still attend my dance classes and workshops. I am working on my Hindi diction as well.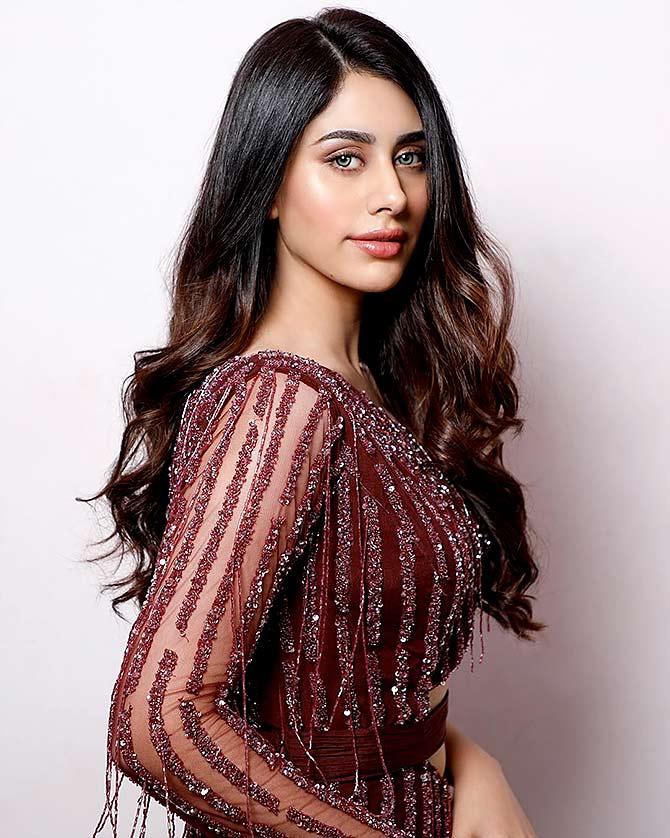 Who do you want to work with next?
I have a huge wish list.
Zoya Akhtar is my favourite; I absolutely love her work.
Of course, Sanjay Leela Bhansali, as he is a perfectionist. I would die to be on a set with him! There would be so many things to learn from him.
What roles are you looking forward to?
The more challenging the role is, double is the fun quotient.
I am open to experiment and explore.
I am just waiting for the right kind of opportunity.
Any recent film you loved?
Manikarnika: The Queen of Jhansi. I am a huge fan of Kangana Ranaut and I feel you can watch her movies again and again.
I loved her in Tanu Weds Manu, even in Revolver Rani. I feel she puts in effort into her characters in a different manner.
There were mixed reviews about Manikarnika, but she has done a phenomenal job as an actor.