'I can sense that because we have shared a room for 20 years of our lives.'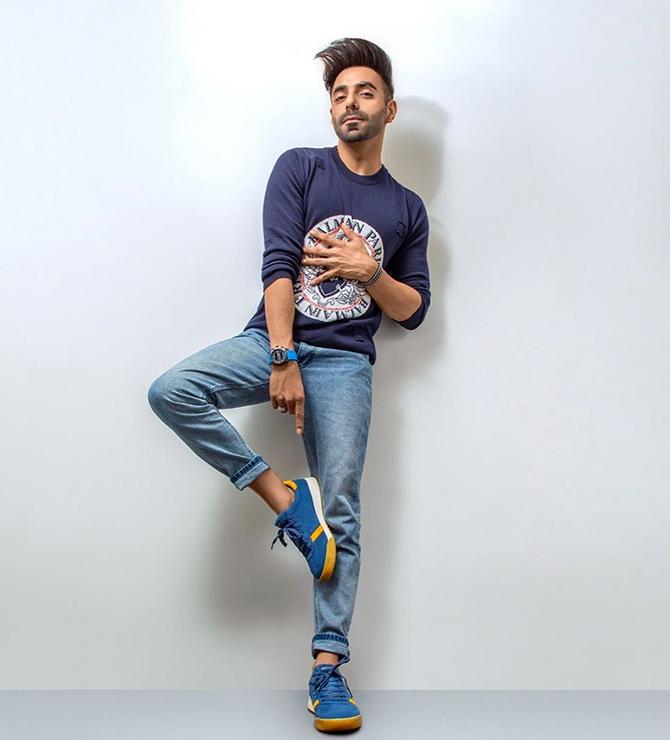 The lockdown has been tough on everyone, but Aparshakti Khurana prefers not to think about it.
The actor has been making the most of the time at his disposal by creating music, composing songs and jamming on Zoom with his school and college friends.
"I am an artist who can fit on any platform," Aparshakti tells Rediff.com Contributor Mohnish Singh about the churn in show business post the pandemic.
How have you been spending your lockdown?
I have not told myself that there is a lockdown.
I have hidden it from myself (laughs).
You know, the kind of person that I am, I always keep A positive attitude and that is one of the main reasons why things are working out for me in life.
I don't keep negative thoughts in my mind.
I just want to keep working.
Of course, what is happening outside is really depressing. Really upsetting.
But I have locked myself in the house and doing my creative stuff, like I compose music. I pick up my guitar and jam on Zoom with my school and college friends.
My wife is very fond of gardening, so sometimes I spend time with plants as well.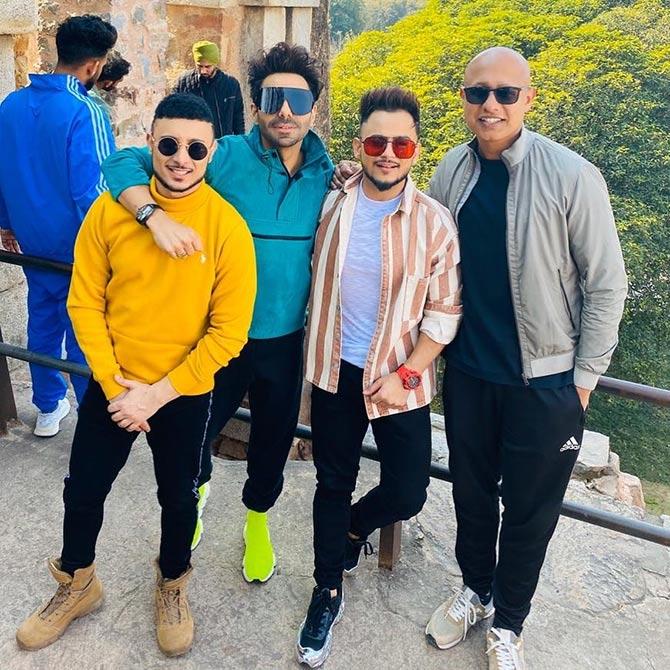 What kind of response have you been getting for your new music video Teri Yari?
We are trending on YouTube with more than 8 million views within 24 hours.
At a time when we don't have much bandwidth to load the song, we cannot go to radio stations, we cannot go to music channels, we cannot go to reality shows to promote it, and yet to achieve what we have is overwhelming.
People have given a lot of love to our song.
We shot the video before the lockdown but we wanted to release it after the lockdown because we were thinking of promotions.
We were very confident about the song, the audio, the video, the collaboration of King Kaazi, Millind Gaba and me.
But then, even after the lockdown, how will you know when the radio stations will start, when reality shows will start shooting, when the music channels will start shooting...
Secondly, this is the time when everyone is missing their friends.
I think that's one of the reasons why people are giving so much love to the song.
I got so many messages.
I did not get so many messages even after the success of Dangal.
What shows are you watching during this time?
In Indian content, I have seen Special OPS, She and Panchayat.
Kota Factory by TVF is an amazing show. I love Jeetu (Jitendra Kumar).
Coming to international shows, Money Heist is the obvious one.
I would really recommend Unorthodox to everyone.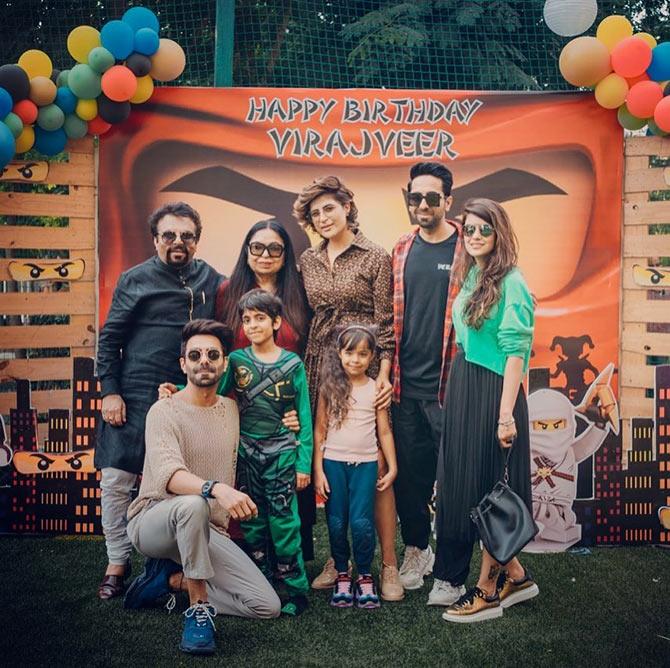 If Money Heist or Unorthodox are remade in India, which character would you like to play?
If it is Unorthodox, I would love to play the guy (Aaron Altaras) who meets her (Shira Haas) in the music school.
In Money Heist, I would want to play Denver. He has a very athletic body, natural body. It is not a bulked-up gym body.
Also, because he has such a peculiar laugh.
I have a peculiar laugh in real life.
When I laugh, I laugh like I am mental.
I will be able to pull off that laugh.
Thirdly, I would want to play him because the girl he hooks up with on the show, Monica, she is really hot (laughs).
Any plans to do a full-fledged Web series?
I am already reading a very, very, good script.
I cannot name it right now, but it is for one of the A-listed platforms by one of the A-listed directors.
The script is really tight.
We are looking forward to starting shooting once the lockdown is over.
How do you think that this lockdown period will benefit OTT platforms?
See, if you look at the broader scheme of things, OTT is a better bet. People are already watching a lot of content.
But having said that, this is a sudden twist which has come and I don't think anyone should worry.
We want to watch good content -- wherever it is on TV, radio, theatre or OTT.
Yes, the next five-six months will be difficult for films; theatres might not open because of the restrictions.
It will benefit OTT and that is fine.
It is not something that bothers me.
I am an artist who can fit on any platform.
I am already doing music.
I have already done a Hotstar film, Kanpuriye.
I have done films, theatre, even hosted shows on television.
I have been a radio jockey as well.
So I have experienced all mediums and it is not something that really bothers me.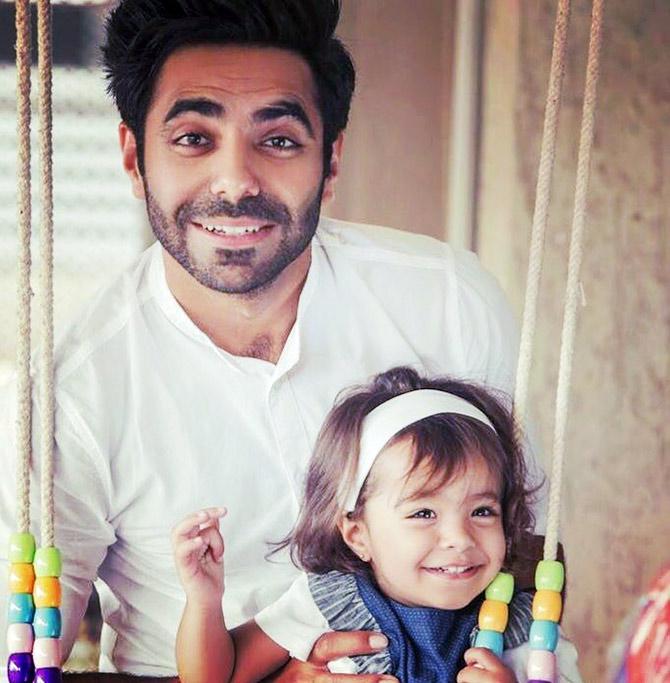 What are you missing the most amid the lockdown?
Two things. Number one, my niece and nephew who are just five minutes away from my house and yet, I cannot go and see them.
The first thing I will do after the lockdown is meet them.
Secondly, I will go and play football in the open field because I have been a sportsperson throughout my life.
Do you discuss scripts with your brother Ayushmann?
We discuss a lot of things personally and professionally.
We discuss music, movies, Indian and international cinema.
We don't have time to read each other's scripts, but we do discuss the pros and cons. But the decision has to be our own so that we don't regret it later.
We have been blessed enough to get our own space.
He is the only actor from this generation to have seven back-to-back hits. He has a couple of quirky films coming up.
Even when we were hosting IIFA and the Zee Cine Awards a month back, I kept saying the best is yet to come.
I can sense that because we have shared a room for 20 years of our lives.