And you thought actors only acted!
Do you know how Salman Khan's relationship with Aishwarya Rai soured?
Did you know Shammi Kapoor wanted to marry Madhubala?
Did you know Shatrughan Sinha was in an extra-marital relationship with Reena Roy?
Do you know Suchitra Krishnamurthy suffers from Aphallatosis, a rare mental disorder arising from lack of sex?
Celebrities who've penned their stories have often given us amazing glimpses into their lives. In fact, quite a few books have been published on or by industry stalwarts in the recent past that share nuggets about their lives we did not know earlier.
Take a look at these books and vote for the best celebrity book at the end!
Being Salman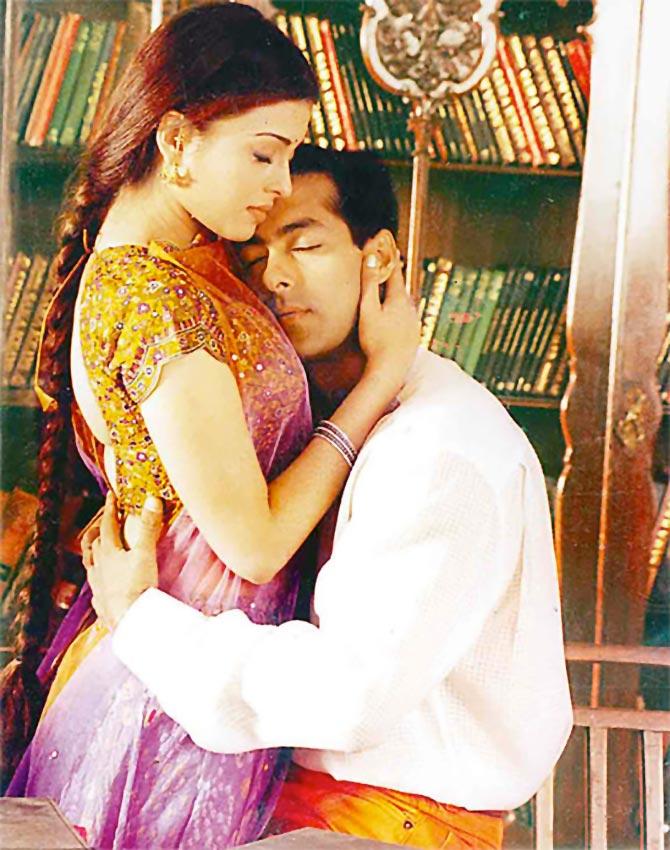 IMAGE: Aishwarya Rai and Salman Khan in Hum Dil De Chuke Sanam.
Author Jasim Khan delves into Salman Khan's life and family lineage and discusses the actor's involvements with controversies like the black buck poaching case and the hit-and-run case.
He also writes about Salman's journey in the industry, his work with the charitable organisation Being Human and his love affairs.
Read the excerpt: 'I have never beaten Aishwarya'

The Kiss Of Life: How A Superhero And My Son Defeated Cancer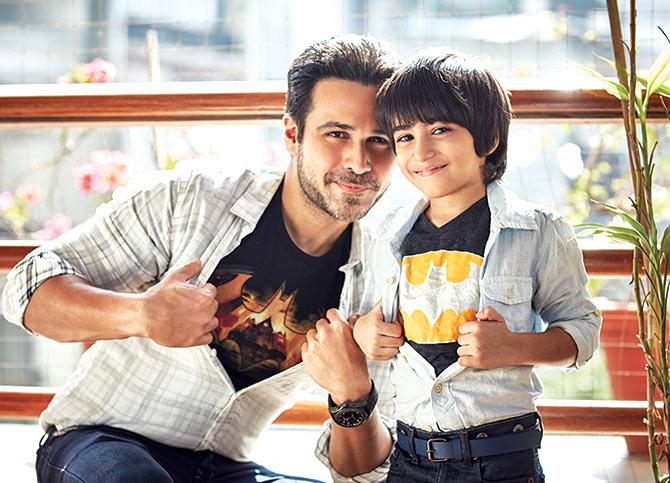 IMAGE: Emraan Hashmi with son Ayaan.
Emraan Hashmi and co-author Bilal Siddiqui penned a touching tale about the actor's four-year-old son Ayaan's battle with cancer.
Emraan provided glimpses into his life as well as he described his entry into the movies and how he wooed his wife, Parveen. The book has some beautiful pictures of his family.
Read the excerpt: 'This boy is as tough as nails'

Shashi Kapoor: The Householder, The Star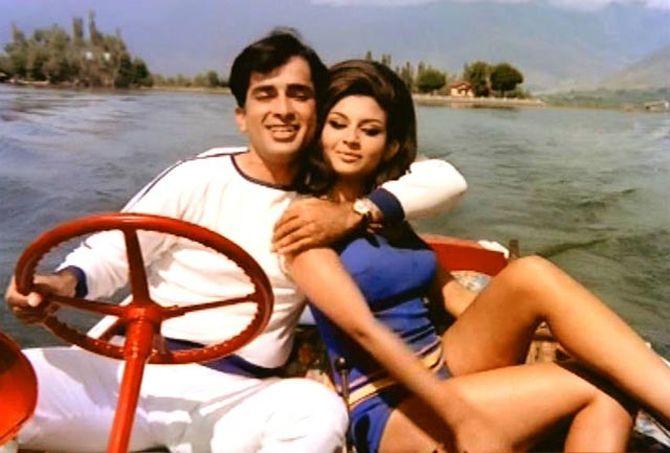 IMAGE: Shashi Kapoor with one of his favourite co-stars, Sharmila Tagore.

Shashi Kapoor is one of Bollywood's most loved stars and his colleagues confirm that in Aseem Chhabra's book, Shashi Kapoor: The Householder, The Star.
The book describes the actor's career and has a lot of trivia -- like how he taught Simi Garewal to kiss for the camera in Siddhartha and how a very young Saif Ali Khan defended him by biting a villainous henchman who was pretending to choke Kapoor.
Read the excerpt: 'Shashi didn't need to pretend'
Shammi Kapoor: The Game Changer
IMAGE: Shammi Kapoor and Madhubala.
In his book, Shammi Kapoor: The Game Changer, veteran journalist Rauf Ahmed tells us how Shammi Kapoor made his own rules in the industry. He also takes us though how Shammi became the first hero to challenge the trilogy of that time, Raj Kapoor, Dilip Kumar and Dev Anand -- who had dominated the scene unchallenged for more than a decade -- and create his space in the sun.
Read the excerpt: When Shammi Kapoor fell for Madhubala
Guns And Thighs: The Story Of My Life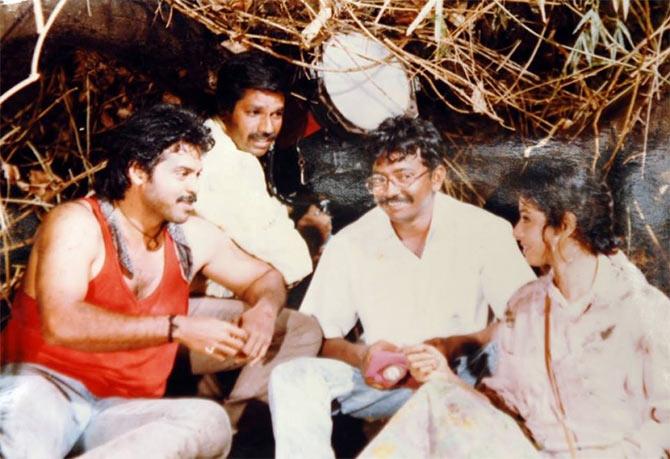 IMAGE: Ram Gopal Varma (centre) with Venkatesh and Sridevi on the sets of Kshana Kshanam.
Ram Gopal Varma penned his own book and, as usually happens with him, courted controversy.
It all started when the filmmaker named his book Guns And Thighs, and claimed that the 'thighs' he referred to belonged to Sridevi, as he was fascinated by them. It obviously did not go down well with her husband, producer Boney Kapoor.
The book, however, goes beyond Sridevi's thighs and talks about RGV's early life, including his college days, when he started a video library, how he entered the Telugu film industry, his Hindi movies and his attraction towards his heroines.
He even talks about his differences with the people from the film industry.
Read the excerpt: Why Ram Gopal had a problem with Urmila
Anything But Khamosh: The Shatrughan Sinha Biography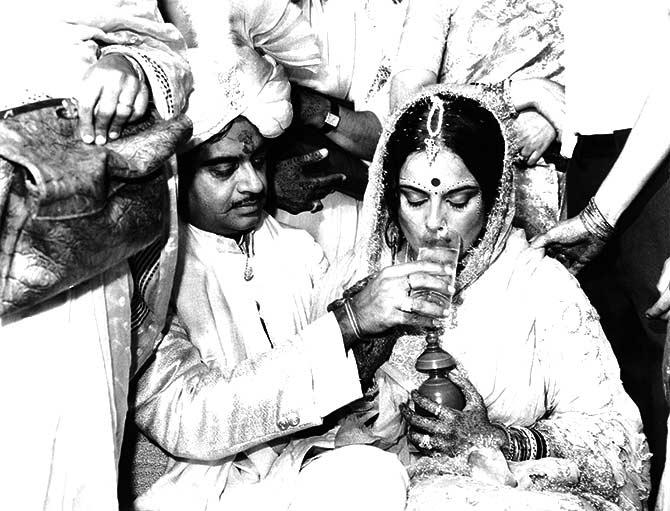 IMAGE: Shatrughan Singh with his bride Poonam on their wedding day.
Shatrughan Sinha's biography has been authored by Bharathi S Pradhan and has many interesting revelations.
It talks about his early life, how he became a Bollywood star, his rivalry with Amitabh Bachchan and his political life.
It also talks about the many women in his life, including Reena Roy.
And yes, it reveals how he got his scar as well.
Read the excerpt: Why Shatrughan Sinha cried like a baby
Dilip Kumar: The Substance And The Shadow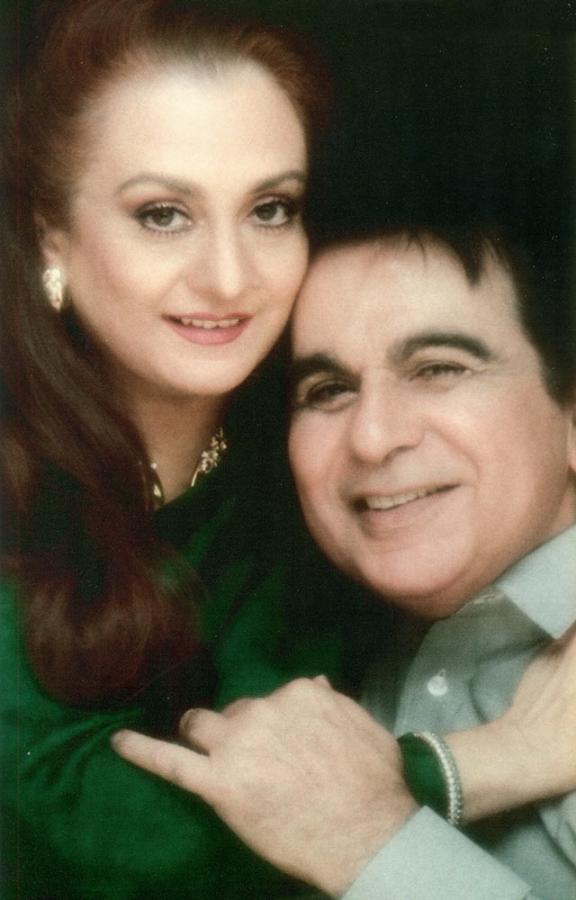 IMAGE: Dilip Kumar with Saira Banu.
Dilip Kumar's biography, written by Udaya Tara Nayar, is an eye opener.
The thespian discusses his arrival in the Hindi film industry and and how the then first lady of Indian cinema, Devika Rani, changed his name from Yousuf Khan to Dilip Kumar.
He goes on to talk about his marriage to Saira Banu and his second marriage to Asma Rehman, which he has always regretted.
He also dedicated some pages to his love Madhubala and explains why they did not marry.
Read the excerpt: When Dilip Kumar married Asma
Conversations With Waheeda Rehman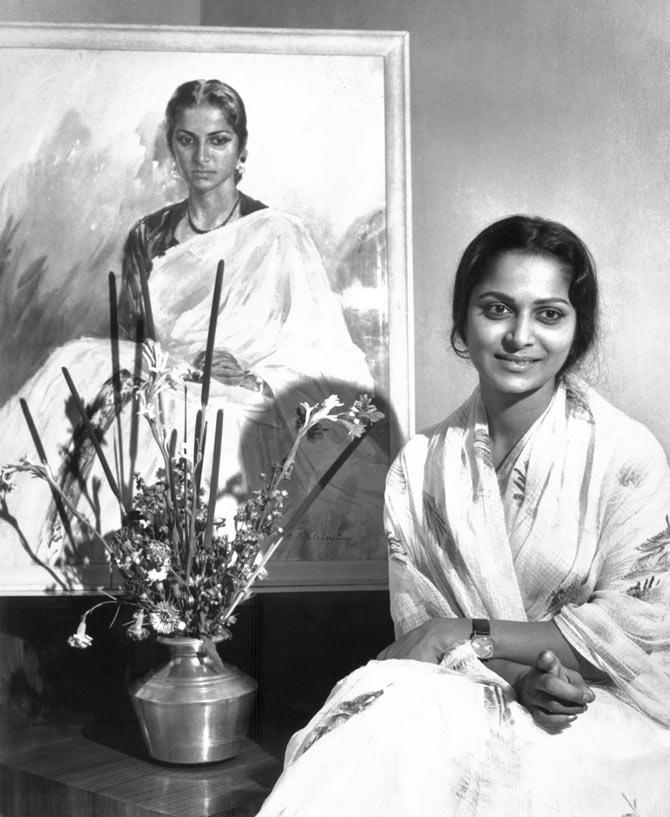 IMAGE: Waheeda Rehman.
Conversations With Waheeda Rehman is a question-and-answer between author Nasreen Munni Kabir and the actress.
Waheeda talks about the struggles she went through after her father's death and film personalities -- like Raj Kapoor, Satyajit Ray and Vijay Anand -- who influenced her life.
Most importantly, she speaks about her mentor and rumoured love Guru Dutt, his depression and his death.

Read the excerpt: 'Guru Dutt's death was a mystery'
Romancing With Life: An Autobiography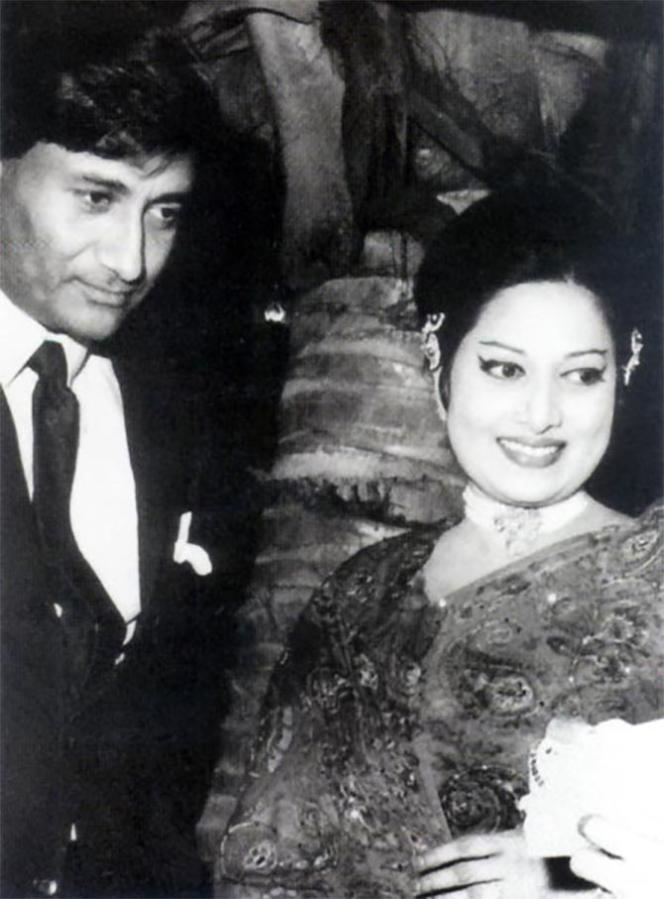 IMAGE: Dev Anand with Suraiya.
In Romancing With Life, Dev Anand pens down his remarkable story, which begins in Gurdaspur and Lahore in the 1930s and continues for many decades in Bollywood.
The actor takes us through his years of struggle in 1940s Bombay, his friendship with Guru Dutt, his doomed romance with Suraiya and his marriage to co-star Kalpana Kartik.
He also talks about his relationship with his brothers, Chetan and Vijay, and his friends and on-screen rivals, Dilip Kumar and Raj Kapoor.
He discusses all the heroines he has worked with -- from Geeta Bali, Madhubala, Meena Kumari, Nutan, Vyjayanthimala, Mumtaz, Hema Malini, Waheeda Rehman, Zeenat Aman to Tina Munim.
Read the excerpt: How the Dev Anand-Suraiya love affair ended
Aamir Khan: Actor Activist Achiever
IMAGE: Aamir Khan and Kiran Rao.
Like the title suggests, the book on Aamir Khan -- written by Pradeep Chandra -- is about the actor and his achievements.
Aamir also gives readers a peek into his divorce with Reena Dutta, his alcoholism and how Kiran Rao came into his life as a saviour.
Read the excerpt: How Aamir Khan fell in love with Kiran Rao
Drama Queen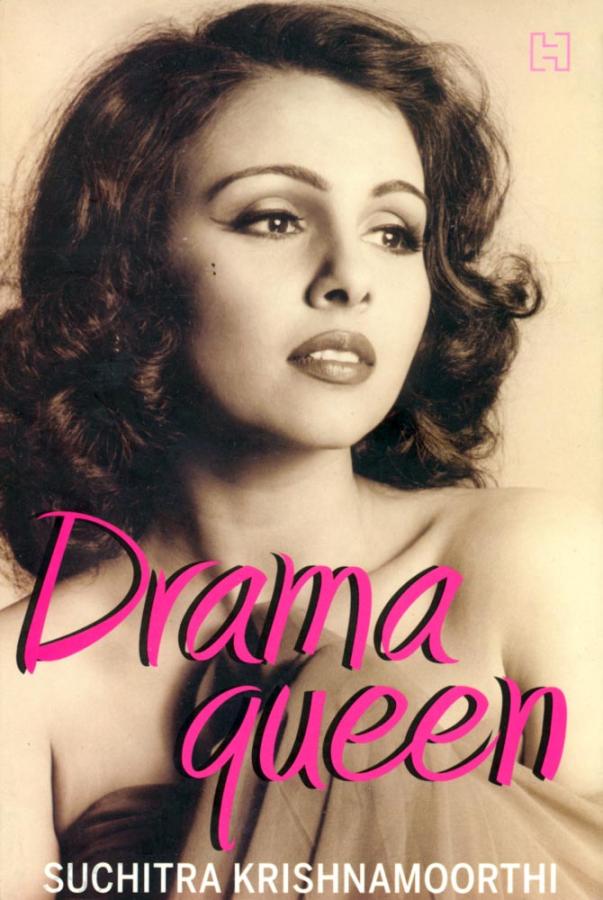 IMAGE: Suchitra Krishnamoorthi on the cover of her book.
Suchitra Krishnamoorthi opens up about her desires in Drama Queen.
The Kabhi Haan Kabhi Naa actress discusses her marriage with Shekhar Kapur and how she didn't quite fit the idea of a regular Bollywood heroine.
She also wrote about suffering from Aphallatosis, a rare mental disorder arising from lack of sex.
Read the excerpt: 'I want to marry again only for sex'
Prem Naam Hai Mera, Prem Chopra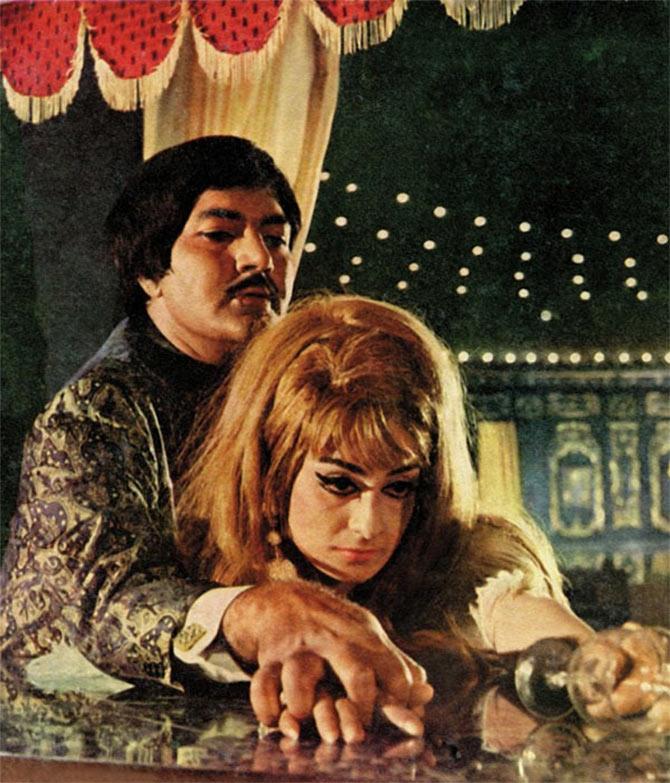 IMAGE: Prem Chopra and Saira Banu in Purab Aur Paschim.
Prem Chopra's book has been penned by his daughter Rakita Nanda.
The book tells the journey of a young and impressionable boy who would wait for hours outside the Clarkes hotel in Shimla to catch a fleeting glimpse of his favourite actors. He went on to become a respected actor, whose fans would do the same for him outside that very hotel.
Nanda has included interesting anecdotes and unheard stories about Prem Chopra's co-stars, like Manoj Kumar, Amitabh Bachchan and Rishi Kapoor.
Read the excerpt: 'Do you think I like to do rape scenes?'
And Then One Day: A Memoir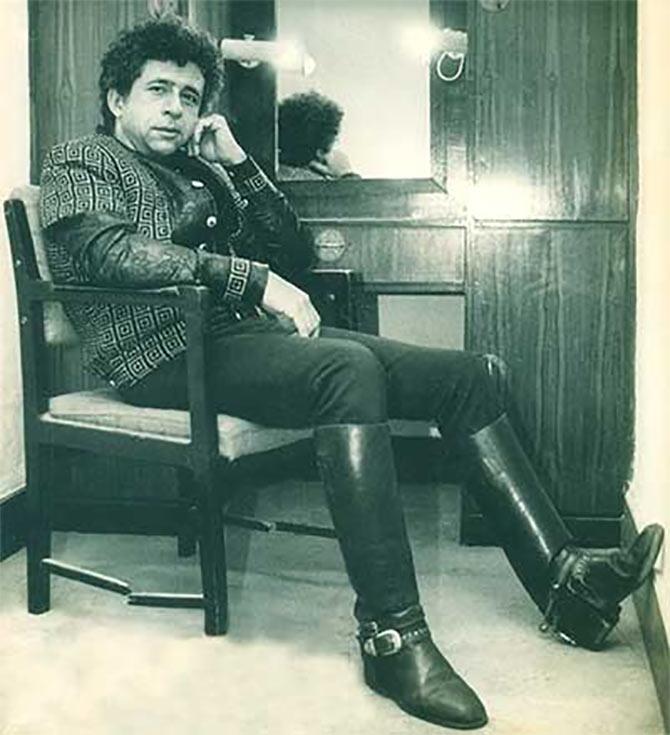 IMAGE: Naseeruddin Shah.
Strangely, Naseeruddin Shah's biography And Then One Day: A Memoir does not talk about his illustrious life as a movie star. Instead, it restricts itself to the first 30 years of his life.
In the book, he discusses the people who influenced him like Ebrahim Alkazi, Shyam Bengal, Girish Karnad, Om Puri and Shabana Azmi.
He also talks about his first marriage to Parveen Murad and his first child, whom he neglected as he felt he was too young for the responsibility.
Read the excerpt: 'When the baby finally arrived, the neglect I displayed still shames me deeply'
Flashback: My Life And Times In Bollywood And Beyond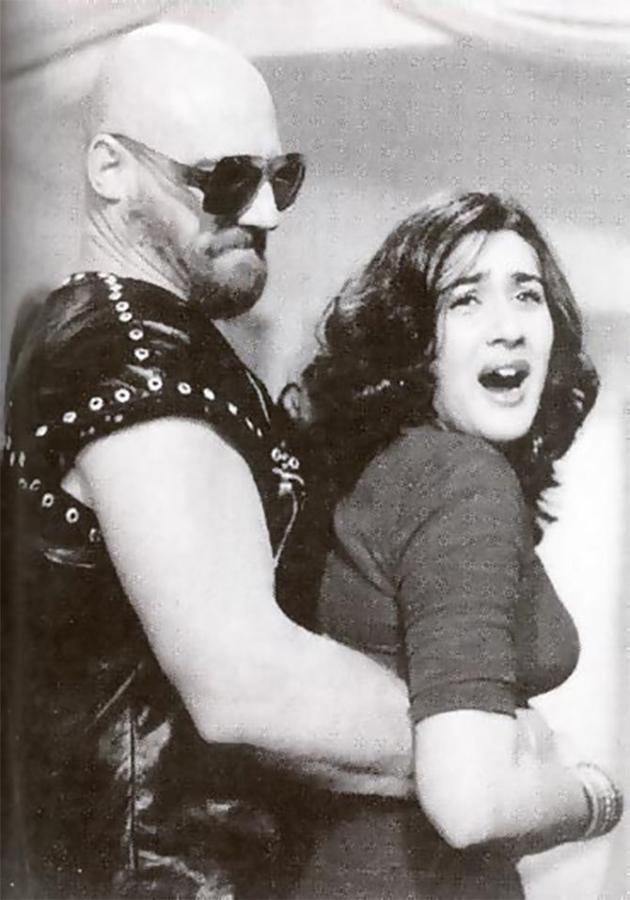 IMAGE: Bob Christo and Amrita Singh.
Bollywood villain Bob Christo's autobiography Flashback: My Life And Times In Bollywood And Beyond was released a few months after his death.
A civil engineer from Sydney, Australia, Bob Christo landed his first film at the age of 16 in a German movie after working as an extra at the Dusseldorf National Theatre, Germany.
Hoping to run into Parveen Babi in India, he stumbled upon a part in Sanjay Khan's 1980 film, Abdullah, and went on to act in numerous Hindi, Telugu, Tamil, Malayalam and Kannada films.
In 2000, he became a yoga instructor after shifting base from Mumbai to Bengaluru, where he passed away the next year.
Read the excerpt: The other side of Bob Christo