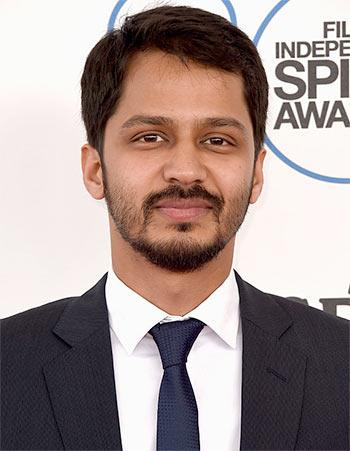 Meet Srihari Sathe. Producer. Director. Professor.
Shrihari Sathe is an Indian- American film producer based in New York City.
He has worked on a range of films: Producing Dukhtar, Pakistan's official 2016 entry for the Oscar race, to an unsettling coming-of-age indie film It Feels Like Love set in Brooklyn.
He has also directed a Marathi film, Ek Hazarachi Note (1000 Rupee Note).
The multiple award-winning stars Marathi film and television actress Usha Naik as Budhi, a widow in Maharashtra's Vidarbha region, whose son commits suicide because he cannot cope with his large debt.
At a political rally, Budhi finds a few Rs 1,000 notes and through the film she tries to find a shopkeeper, who could break the currency into smaller denominations.
After its release in India and making rounds of several festivals, 1000 Rupee Note opened in New York City (a first for a Marathi language film). Its distributor is an art-house shop Kino Lorber that plans to bring other indie Indian films to theatres in the US.
The reviews have been positive. The Hollywood Reporter said: 'Relating a simple, elemental tale and bearing no small debt to Italian neo-realism, 1000 Rupee Note marks an impressive directorial debut for Shrihari Sathe. The moving performance by Usha Naik in the lead role accentuates the deeply humanistic qualities of this film that has received awards at numerous festivals.'
Aseem Chhabra spoke to the 33-year-old filmmaker -- who is also an Adjunct Assistant Professor at Columbia University in New York -- via Skype about working as a producer and finally directing a film.
Shrihari, I am curious about why you decided to direct a film, after a few years of just being a film producer?
Is it the same side of the brain you use, or it is an entirely different skill?
I always saw that producers are very creative people. As a producer, I am creating and telling stories, but with the help of directors.
I feel I am a story teller, peaking into the different parts of the world.
But as a director, that piece becomes yours. You bring a set of collaborators on board to give your singular vision to the audience. You get to work with the actors.
Being a producer, I don't get to work with the actors.
Well, as a producer you do decide how much the actors get paid.
Yes (laughs).
When I was producing and directing 1000 Rupee Note, yes, there were times that the director in me won. I was very adamant that these were the things that I wanted. At other times, the producer in me won because of the resources, time...
But I couldn't be the producer that I am to other directors. There wasn't anybody to bounce ideas off.
But it took you a while to start directing. You have produced so many shorts.
In college at the University of Michigan, Ann Arbor, I was studying to be a director and I was an experimental filmmaker. I was doing video art, trying out new things in style and technology.
My undergrad thesis was a multi-part film: It was a 35 mm film which was shot on Super 8 and Super 16 video. It had a Web site component and an installation where I collaborated with 13 artists to hand paint film.
When I switched to grad school at Columbia University, I consciously made the choice to study producing. I realised as a director I would focus on one or two projects, but as a producer I would be doing a lot of different things, different stories at the same time.
I think I have learned a lot from the directors whose works I have produced, just being there with them on the set.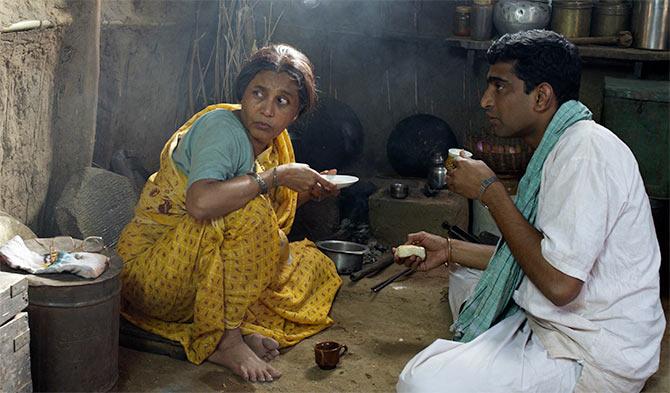 IMAGE: Usha Naik and Sandeep Pathak in Ek Hazarachi Note
Where did this story come from?
Shrikant Bojewar, who is the screenwriter, is also the resident editor of Maharashtra Times. He used to write a weekly column. This story Ek Hazarachi Note was a column that he wrote in 2010.
Shrikant and I were developing a few stories when he suggested that I read this story. When I read it, I knew we should develop it into a film.
At the same time, I was looking for a film to direct because I do not have the time or the skill set to write a screenplay.
I felt I can make this film on a modest budget and immerse myself in this world.
And it is in a Marathi dialect?
It is a dialect call Virhadi. It is spoken in the Vidarbha region where the film is set.
Does it sound very different from Marathi?
It's similar. Marathi speakers can get everything from the film. But the inflections and certain words are slightly different and how a person says a certain line.
My intention was to make the film authentic. Shrikant comes from that region. While we were filming, I hired a dialect coach to work with the actors.
I know you grew up in Mumbai and you are Maharashtrian. But can you read Marathi?
It takes me a while now because after Class 10, I switched to French in high school. But I can read it.
Shrikant only writes in Marathi, even if the film he has written will be made in Hindi. So I have to read everything he writes in Marathi.
But this region is far away from Mumbai. Was the shoot hard for you? Was Shrikant with you?
Shrikant came and visited a few times, but the dialect coach was a real help.
How many years have you lived in the US now?
Sixteen years.
I think it is impressive that after having lived in the US for so many years, your first film as a director took you back to your roots.
The language of the film was of secondary importance to me. I was basically focusing on the characters and the emotions they portray. So when we were working on the script, we wondered if the film should be in Marathi or Hindi.
In fact, at one point, we even considered the film to be in Tamil because the plight of the woman is universal across India.
But I am glad we set the film in Vidharba. It helped me understand how I can direct in Marathi, which was a challenge.
The film did well in Maharashtra and you won many awards. But if you had made the film in Hindi, it would have been accessed in many parts of India.
I could have done that. But along with the language, the budget also changes. You make a film in Hindi and the budget goes bigger.
Independent Hindi films do not necessarily get such a large audience. As compared to that, in Maharashtra the film industry is very strong and I could get a larger audience for a film made in Marathi.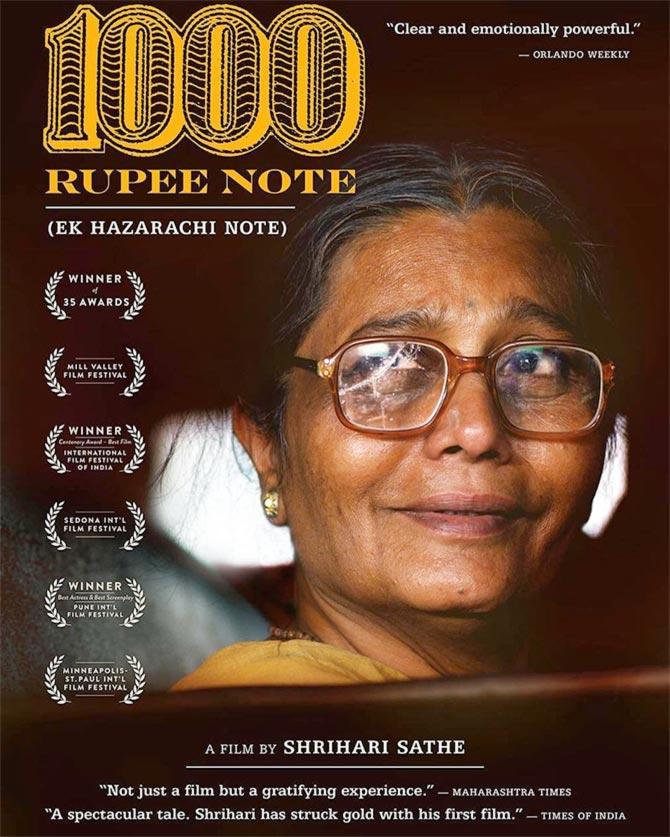 Were you familiar with Usha Naik's work before?
I had seen one of her films, Samna (directed by Jabbar Patel). It's a black and white film made in 1975. I had also seen her debut film Pinjra, when she was 16. It was directed by V Shantaram. I saw these films as a kid but after that, I hadn't followed her work.
When I went back to India to work on the film, I was in a conundrum since I didn't know many actors who would work in this age group. So my casting director Chinmay Kelkar put a list together and we had auditions in Pune, Nagpur and Mumbai.
You auditioned Usha also?
Yes. She has been in the industry for more than 40 years, but was gracious to come give me an audition and do a screen test. I paired her with a couple of other actors. She was immersed in the process and it was very helpful to me as a director.
You have been taking the film around for a while. When was it released in India?
It was released in 2014, but it got a second wind when we premiered in the US at the Mill Valley Film Festival. Later, it was shown at IFFI, Goa, where it was one of two Indian films chosen for the international competition.
We won the Special Jury Award and the Silver Peacock for the Best Feature Film. That was the first time for an Indian film.
Since then, the film has been playing almost every 10 days to two weeks for all of 2015. I got to travel to several film festivals and it also had a film society life within India after the release.
The original release was in Maharashtra, but it then played in Kerala, Chennai, Bangalore, Delhi, Surat, Ahmedabad, Indore... it traveled to many cities.
Tell me about the deal you have with Kino Lorber.
The idea is to bring quality South Asian films to the US that are not Bollywood in their style. I really believe there is an audience for these films here. It's also about cultivating non-Diaspora audience to see these films that normally don't get showcased in North America so much.
We have created a new label called Silk Road Cinema to bring these films. We are starting with South Asian cinema and then hoping to slowly expand to Southeast Asia and the Middle East. That's why it's called Silk Road.
What are the other films in the pipeline?
After we released Dukhtar theatrically, we released it on iTunes and home video through this label. Then we released Aamir Bashir's Harud on iTunes and on DVD. After 1000 Rupee Note, we are going to bring Killa and Liar's Dice.
That's great since Liar's Dice barely played in India. Killa is one of my all time favorite films. At least, it got a theatrical release in Maharashtra.
Yes, they just did the Oscar qualifying run in Kerala for Liar's Dice. We will release it through Silk Road Cinema on iTunes in India.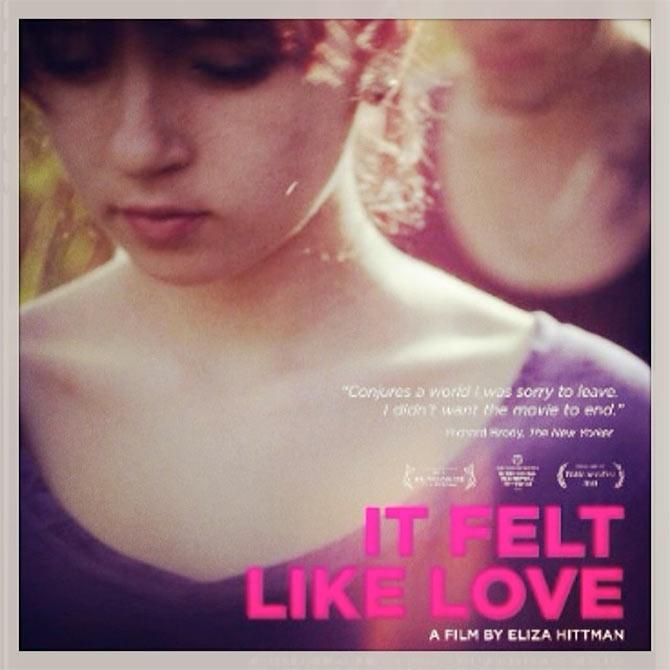 The first time I connected with you was in 2013 when you had produced the lovely film It Felt Like Love. That was such an American indie film in its feel and mood.
I understand film producing is the same no matter what project you work on. But you have produced Dukhtar, Sunrise and a couple of American films.
t has been a varied kind of film producing work from the subject matters to different parts of the world.
As a producer, the first thing I look at is the story and the script. If that engages me, then I look at the director's vision, personality and what kind of movie he or she is planning to make.
For me, the genre, language or where it is being shot is important but not as much as having a good story and a director's vision.
The first film I produced was called Pervertigo, a dark comedy shot in Indianapolis.
The second was the coming-of-age story It Felt Like Love shot in Brooklyn and then Dukhtar shot in Pakistan.
Sunrise was shot in Mumbai. I came on board during the script stage for that film, so I am one of the co-producers. It is an Indian-French co-production.
With all this work behind you, has it become easier to produce films?
I won't say it has become easier; my access has greatly increased.
But the kind of films I am making don't really fit into a box in terms of financing -- the language, the genre differ in each film. Sometimes I have worked with first-time directors. So there are a lot of variables.
Are you directing again?
Yes, I am developing a second project with Shrikant Bojewar called Goodbye Mr Kanay. We just got the script development fund from the Asian Cinema Fund from the Busan Film Festival.
I anglicised the name Kane to Kanay because otherwise it would have been a Batman reference.
Tell us about working with Shrikant.
I got introduced to him through his previous editor at Loksatta. My aunt's husband was the editor of Loksatta and he suggested we should meet because I was looking for a writer in India.
As a journalist, Shrikant has an amazing pulse of what is happening in India, in the cities and the rural areas. I first talked to him about a story that I had written with my father.
I met your father at the NFDC Film Bazaar in Goa in 2014. What's his background?
He worked in the banking industry for over 30 years. He retired in 2009. He didn't want to sit idle so he decided to come work with me. We now closely develop projects.
Our first collaboration was a screenplay we wrote in 2005 on the life of S Ramanujan. Then I realised so many people were working on the same story so I set it aside. I am still hoping to make the film in Tamil and English.
I am really fascinated with the fact that you work with your father.
Usually sons join their fathers' businesses, but this is the other way round (laughs). I have even cast him in my film. He plays the photo frame guy. My mom was teaching during the shoot so she couldn't come. I added her photograph as one of the politicians.
Lead Photograph: Frazer Harrison/Getty Images