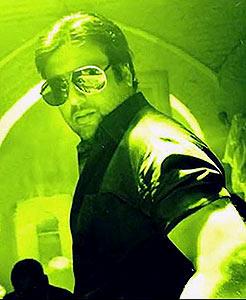 Before Kill Dil, Govinda featured in these awful movies.
Few actors can own the screen like Govinda does.
Action, romance, drama, dance and, above all, comedy, the all-rounder star of super-hits like Hatya, Aankhen, Raja Babu, Coolie No 1, Hero No 1, Dulhe Raja and Partner put out quite a show during the peak of his career but never quite earned the respectability it deserved.
At 50, the erstwhile Virar ka chokra is trying to reemerge with projects that will exploit his long overlooked talent and get him his due.
Despite the star's best efforts as the grim antagonist Bhaiyaji, his comeback in Shaad Ali's Kill Dil failed to live up to the promise.
Will the coming Friday prove more fruitful with the Saif Ali Khan rom-com Happy Ending where he essays the part of a narcissistic Bollywood hero? Let's keep our fingers crossed.
But the truth is, as much as one marvels over Govinda's effortless comic timing and inimitable moves, 75 percent of his career comprises of awful lot of junk. And it quite a task to pick only 10 of his WORST films out of them.
Hum Tum Pe Marte Hain
Image: Urmila Matondkar and Govinda in Hum Tum Pe Marte Hain
Govinda and Urmila Matondkar can barely conceal their embarrassment at being forced to enact a Hum Aapke Hain Koun brand of mawkish romance, along with their respect pets and domestic helps, in the cringe-worthy melodrama, Hum Tum Pe Marta Hain.
Maharaja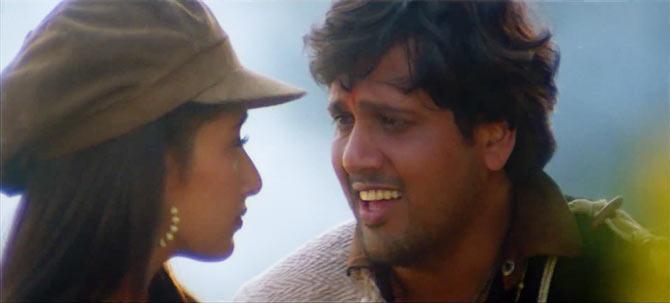 Image: Manisha Koirala and Govinda in Maharaja
The actor plays Kohinoor Karan, a mishmash of Tarzan and Simba, in Anil Sharma's dim-witted Maharaja.
As the lost prince who's spent all his growing up years in a jungle, a bizarrely dressed Govinda (even by Govinda's standards) returns to claim his throne while pursuing a silly romance with television reporter Manisha Koirala enroute.
Banarasi Babu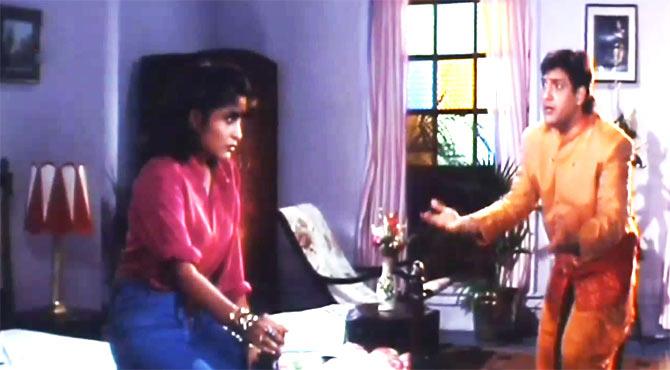 Image: Ramya Krishnan and Govinda in Banarasi Babu
Kitschy, tacky, gaudy -- Govinda turned around many such unflattering adjectives into a style statement but even he cannot rise above the screechy humour and flop chemistry between him and Ramya Krishnan.
Aadmi Khilona Hai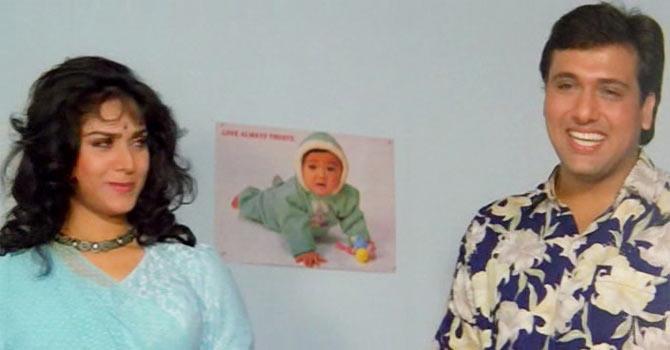 Image: Meenakshi Sheshadri and Govinda in Aadmi Khilona Hai
From Sada Suhagan and Swarg to Karz Chukana Hai and Bhabhi, Govinda has quite a few kerchief capers to his credit but nothing can prepare you for the tear-your-hear-out soppy content of the utterly contrived and prehistoric Aadmi Khilona Hai.
Pyaar Diwana Hota Hai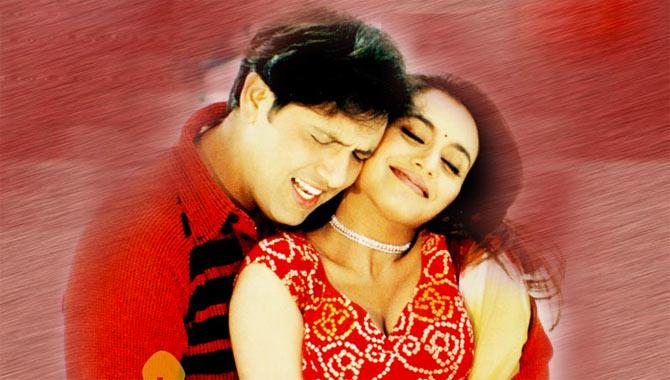 Image: Govinda and Rani Mukerji in Pyaar Diwana Hota Hai
What can one say about a movie where Govinda pretends to play mute to impress Rani Mukerji and then actually slashes his tongue to prove his sincerity? The duo has worked in a slew of bad movies but this one take's the cake.
Ssukh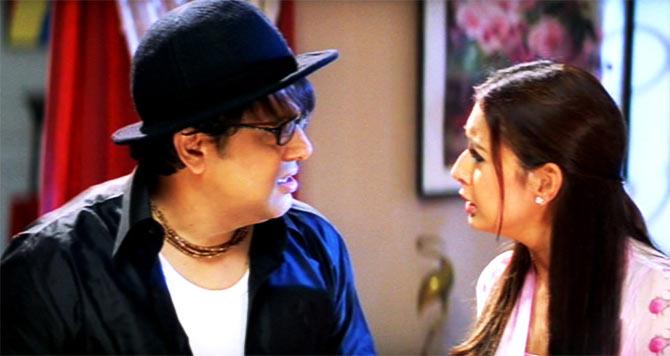 Image: Govinda and Preeti Jhangiani in Ssukh
Ssukh is the kind of stuff even die-hard Govinda fans cannot defend. It's not only deeply disrespectful of the actor's talents but also its viewer's (those unfortunate few who showed up at the theatres anyway) hard-earned money.
Naseeb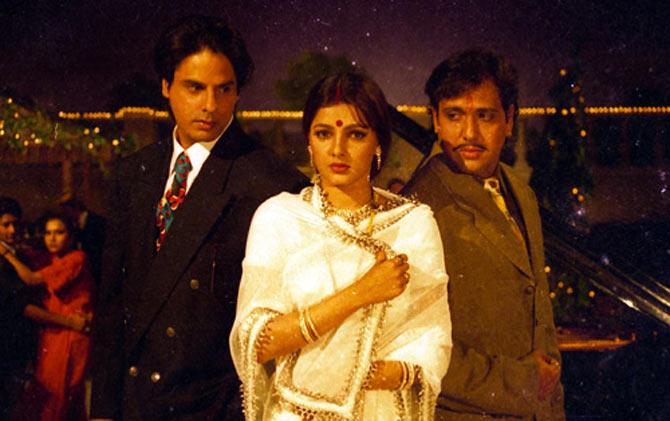 Image: Rahul Roy, Mamta Kulkarni and Govinda in Naseeb
Before Ssukh and Pyaar Diwana Hota Hai, Kirti Kumar signed up his famous brother for yet another forgettable outing called Naseeb.
Govinda teams up with the likes of Rahul Roy and Mamta Kulkarni for a Count of Monte Cristo-inspired love triangle in this laughable celebration of bad writing, bad direction and super bad acting.
Money Hai Toh Honey Hai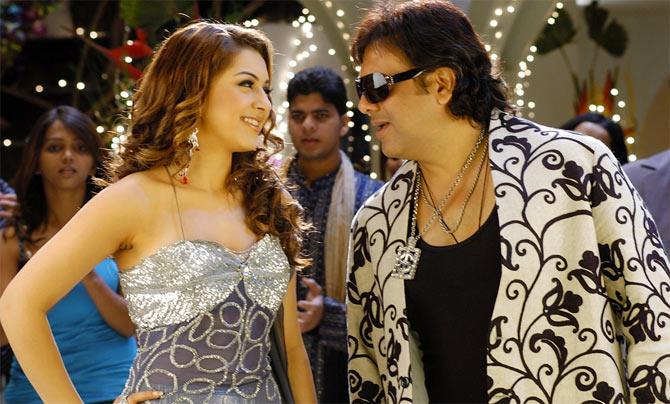 Image: Hansika Motwani and Govinda in Money Hai Toh Honey Hai
A 40-something Govinda playing a 20-something good-for-nothing prancing around Hansika Motwani and Esha Deol in a movie called Money Hai Toh Honey Hai is neither funny nor fabulous.
Do Knot Disturb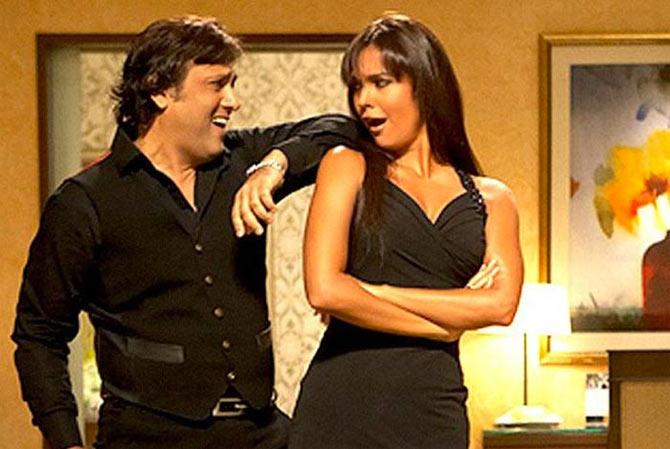 Image: Govinda and Lara Dutta in Do Knot Disturb
The winning combination of David Dhawan and Govinda has delivered many a box office successes. But Govinda's two-timing turn in Dhawan's copy of French flick, The Valet is much too hammy to ignore the lack of sense or originality.
Naughty @40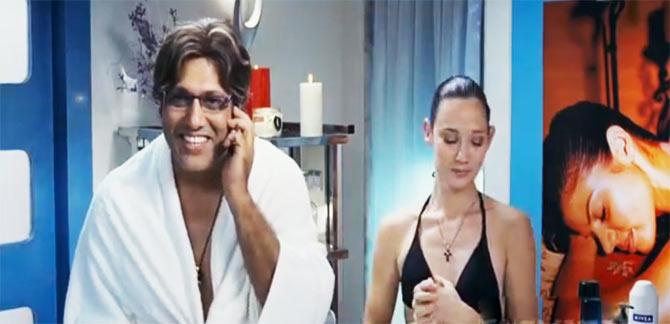 Image: Govinda in Naughty@40
Got to see this to believe it -- the extent of obscenity a haggard Govinda and his equally rumpled co-star Shakti Kapoor engage in the horrid sex comedy nobody, understandably, cares to remember.