Bollywood stars celebrated Mother's Day with lovely pictures of their little ones.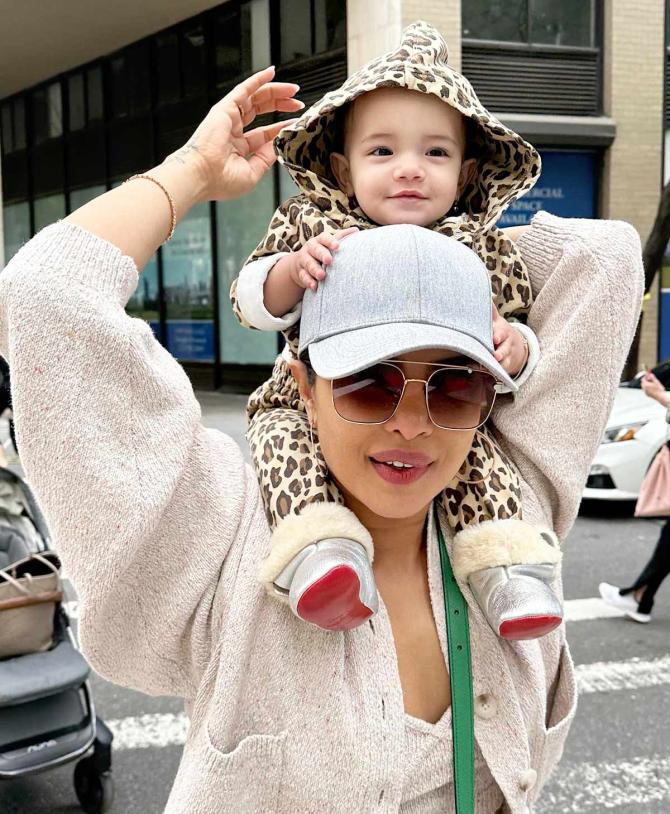 Nick Jonas wishes Priyanka Chopra on Mother's Day with a beautiful picture of her and their daughter Malti Marie and a message: 'Happy Mother's Day my love. You are an incredible mother. You light up me and MM's world every day.'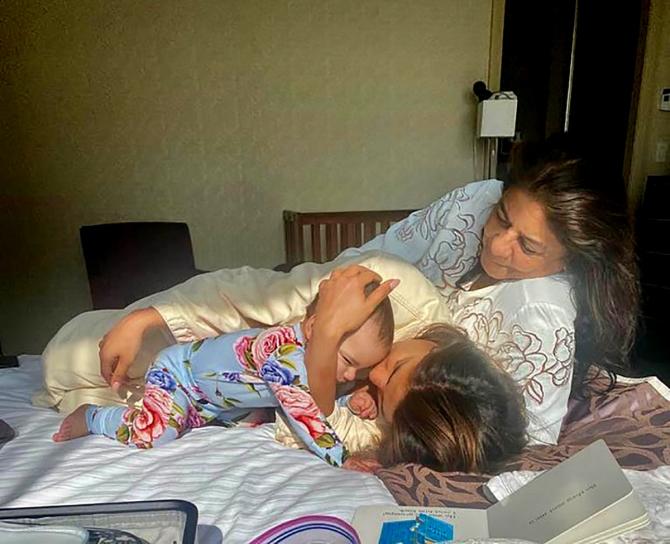 Priyanka shares a picture too, with mum Dr Madhu Chopra and Malti Marie, and writes, 'Im so lucky to have always known the love of a mother. My mother is the strongest woman I know. And her mother was too.
'I come from a lineage of women who are warriors and I was blessed to be raised by many of them. My Mum, my aunts, my grandmothers. Thank you Ma, you're the greatest gift in my life. I could not be more grateful you're mine!
'To all the moms out there.. the ones I have the privilege of knowing and working with and the ones I don't... YOU are superheroes. As a new mum I have so much respect for all the providers and nurtures, (my mother insists mothers are also providers, I agree), who devote themselves to the next generation. My gratitude.
'Also thank you Denise for raising an exceptional son and for all the love you bestow upon our family. I'm so blessed.
'And I love you Malti Marie. Thank you for making me a mama. Its the greatest honour of my life that you chose me. #HappyMothersDay to all celebrating.'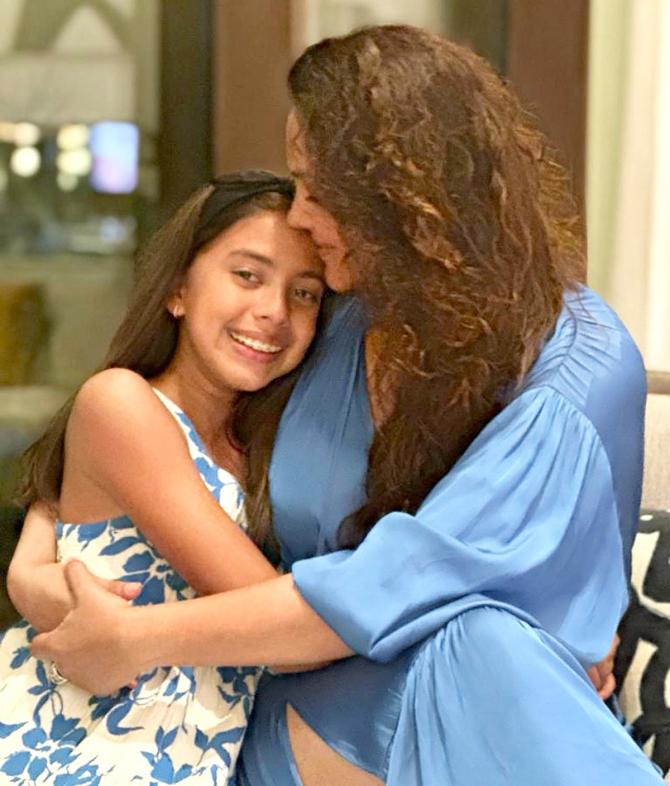 Lara Dutta shares a picture with daughter Shaira and writes a poem: 'To the working moms The stay at home moms, The 'I'll fight alone for you', moms.
'The ticklers, the cuddlers, The magicians, the jugglers... The wipers of tears and the blowers of snot, The keeper of secrets and the untanglers of knots.
'The magic cape wearers, The labour pain bearers, The safe haven makers, The birthday cake bakers.
'This day is for you, this day is for me A day we celebrate who we were always meant to be... #happymothersday.'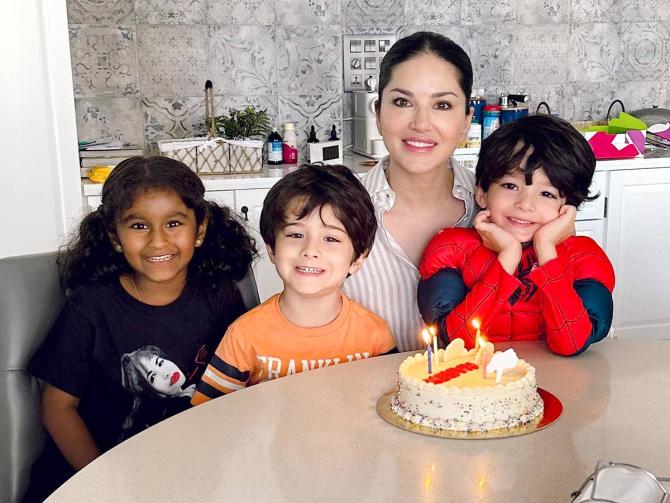 Sunny Leone had a double celebration!
Besides spending Mother's Day with her children, Nisha, Noah, Asher, she also celebrated her birthday the previous day, May 13.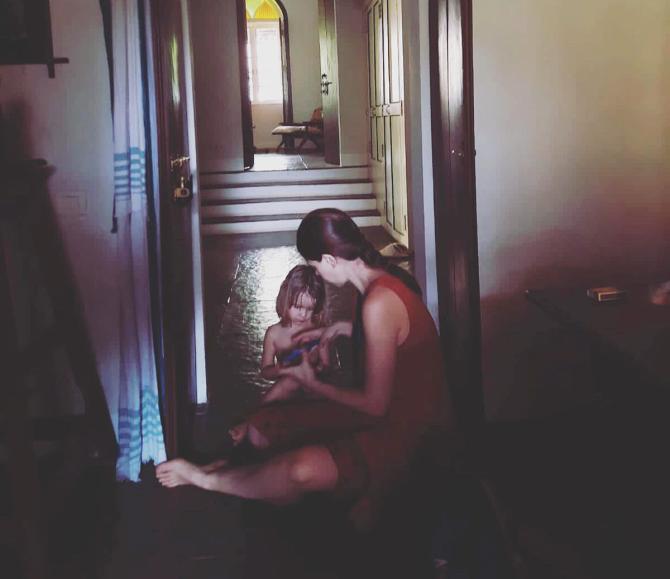 Kalki Koechlin says: 'Some things you can gift a mother.
'-- time to stuff her face without interruption
'- create opportunities for her to feel beautiful
'- allow her to be a child
'- pay her for her work, recognise her work, empower her
'- let her talk about her own mother in as many ways as possible' '- don't ask her 'how can I help with the kids' just figure it out and help raise the kids. (We don't come with a manual on how to do it, we just figure it out).
'- enable raising her child in peace, Happy Mother's Day.'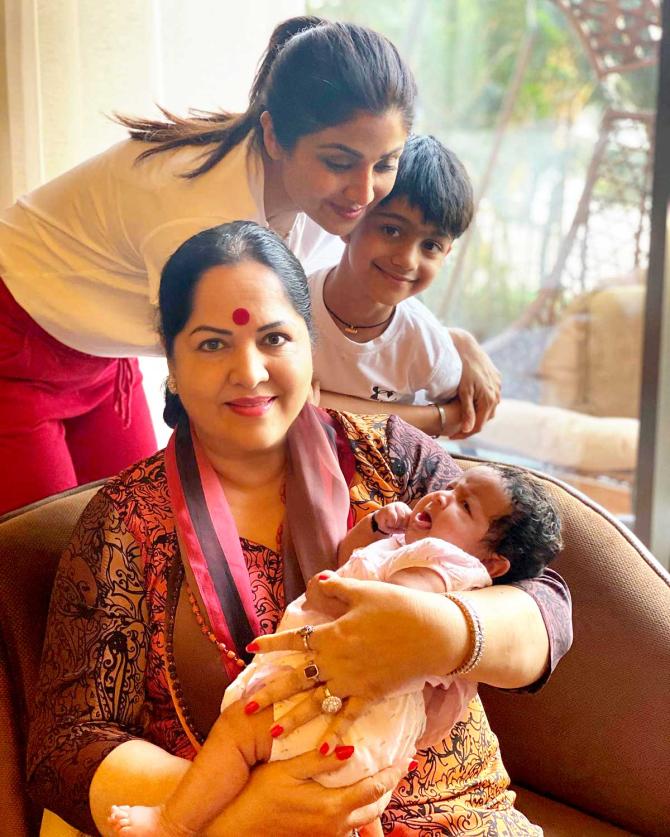 Shilpa Shetty shares a picture with her children Viaan and Samisha and mum Sunanda Shetty, and writes, 'Blessed with the best of both worlds Heartfelt Gratitude for every day of selfless love and unconditional blessing.'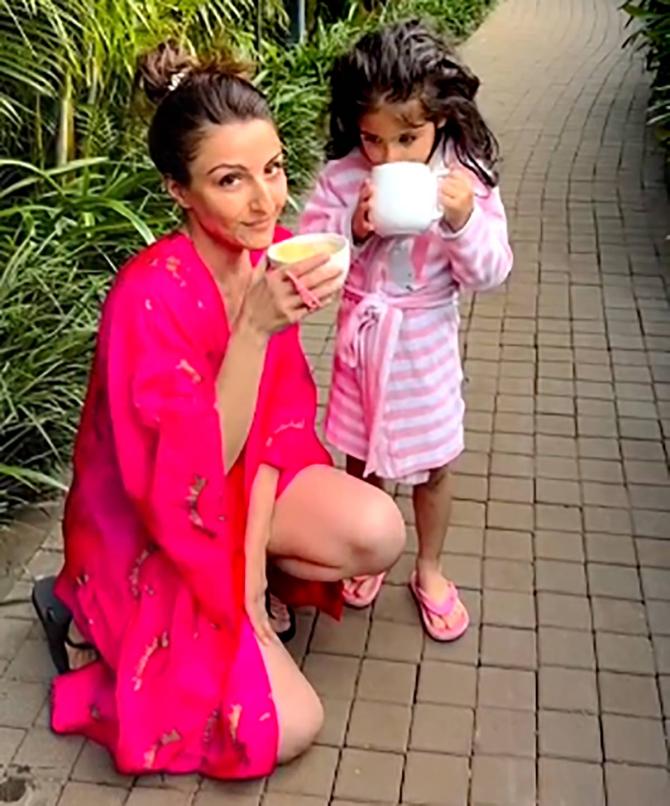 Soha Ali Khan with daughter Inaaya.
She writes, 'A working mother -- is there any other kind? I have yet to meet a non-working mother! Let your child spoil you today -- you deserve it #happymothersday #allmothersareworkingmothers.'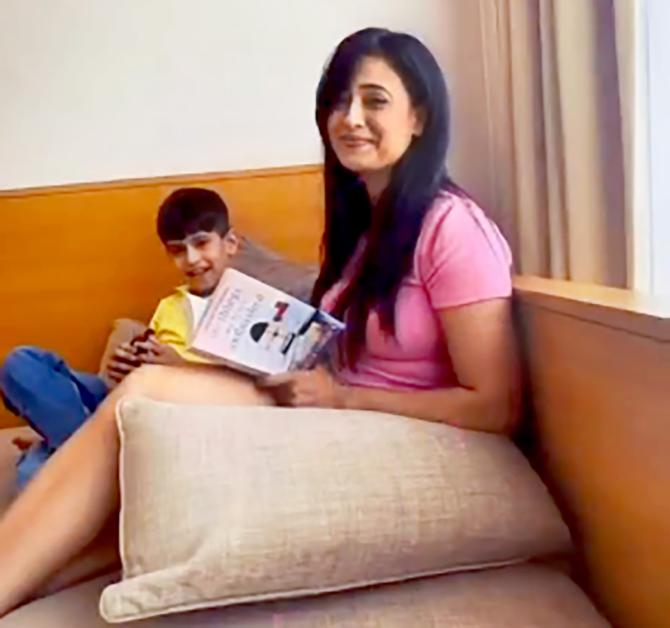 'Motherhood has relaxed me in many ways. You learn to deal with crisis. I've become a juggler, I suppose. It's all a big circus, and nobody who knows me believes I can manage, but sometimes I do.
'Motherhood: all love begins and ends there Happy Mother's Day!' says Shweta Tiwari sharing a picture with son Reyansh.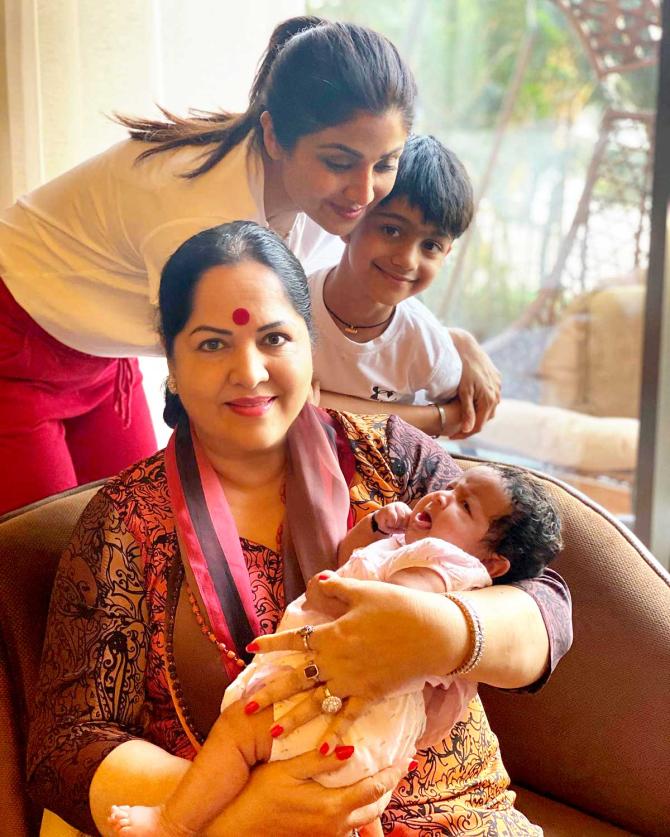 Shilpa Shetty shares a picture with son Viaan, daughter Samisha and mother Sunanda Shetty and writes, 'Blessed with the best of both worlds. Heartfelt Gratitude for every day of selfless love and unconditional blessing'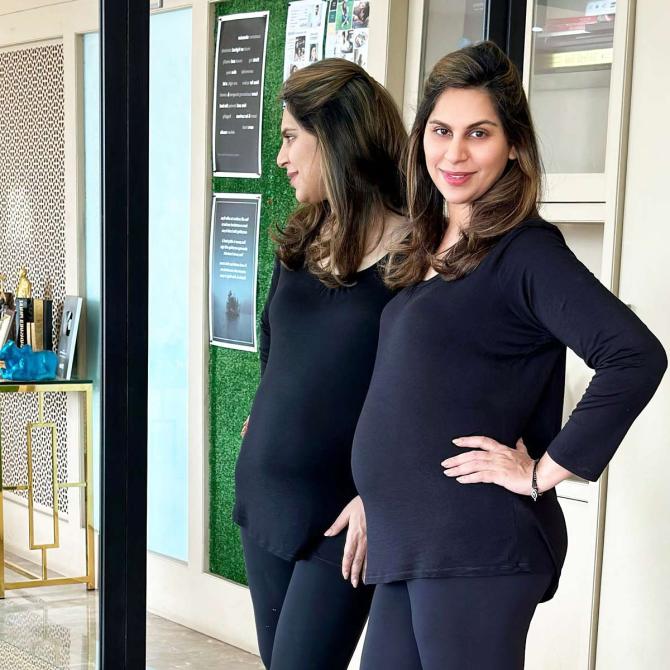 Ram Charan's wife Upasana Kamineni Konidela celebrates Mother's Day/
'I am proud to embrace motherhood for all the right reasons,' Upasana, who is expecting their first child, writes.
'I did not do it to conform to society's expectations or to fit. My decision to become a mother was not driven by a desire to carry on a legacy or to strengthen my marriage.
'I chose to have a child when I was emotionally prepared to give unconditional love & care that my child deserves for his/her overall well-being. Celebrating my first #mothersday.'