Bollywood stars celebrate Father's Day with adorable pictures of their papas.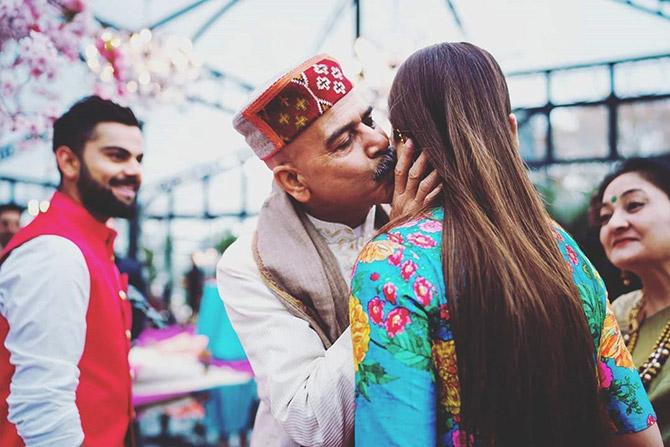 Anushka Sharma shares a touching picture with her dad Colonel Ajay Sharma (retd): 'A conversation between my papa and me when he would drive me to pre University college before he went to his office on his Army posting in Bangalore...
Papa: "Always do the right thing in life no matter how hard it is. You will always come out happier and at peace with yourself."
Me: "But how will I know what's the right thing to do in all situations in life?"
Papa: "For that, pray for wisdom. Wisdom to know the difference between right and wrong and the strength to choose the right thing always."
'I pray that you all find the same wisdom that I pray for daily and I pray that all girls are blessed with a father like mine'.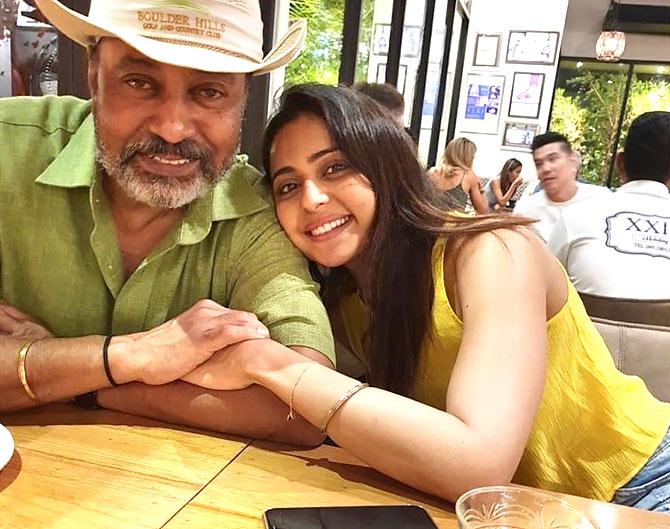 Rakul Singh with her father Rajender Singh: 'From helping me take my first steps to pushing me to do everything, for not taking no for an answer ever, for helping us push boundaries, for making us fearless and strong, from being childlike with me even today to being my guide through all things in life, you have been my BIGGEST SUPPORT, my constant, my inspiration, my idol.
'Thank you for instilling in me the wisdom to take on the world with confidence and on my terms.
'A super proud daughter of the strongest daddy I love you .. #happyfathersday pappppiiii'.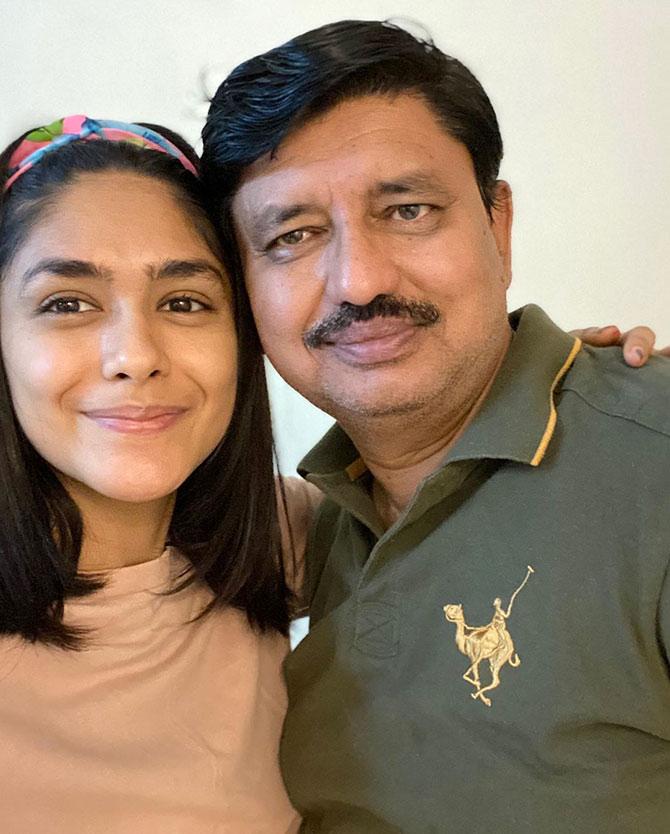 Mrunal Thakur with daddy Uday Singh: 'Oh Papa! Thank you for teaching me, "Whatever happens happens for good/reason".
'Love you so much thank you for everything! Every small little thing Papa'.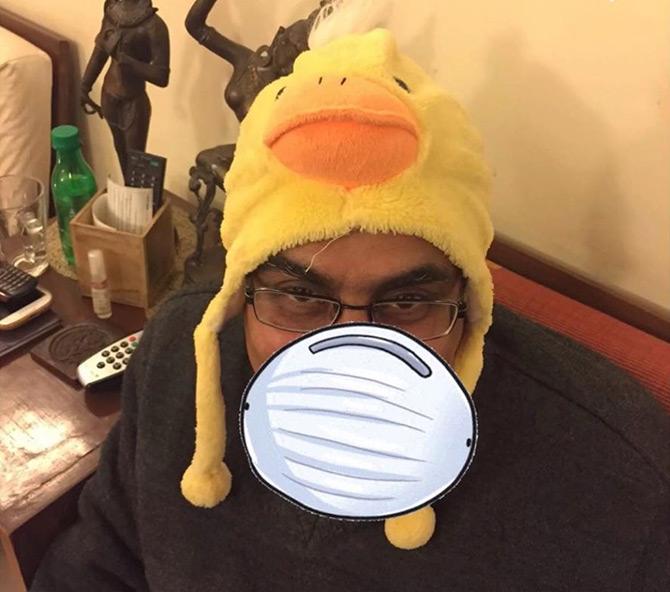 Richa Chadha posts a picture of dad Somesh Chadha: '#HappyFathersDay papa! I know you'll probably say, "Oh accha father's ka bhi day hota hai", but hai to hai ab!
'Love you and miss you a lot! Jaldi aaungi dilli'.
'You are my spine and my soul. You're a lovely father figure to so many and everything I am today, I am because of you!'
'Sorry about the photo guys, dad likes his anonymity. Kya karein, bhaari attitude diya when I asked if I can post his photo'.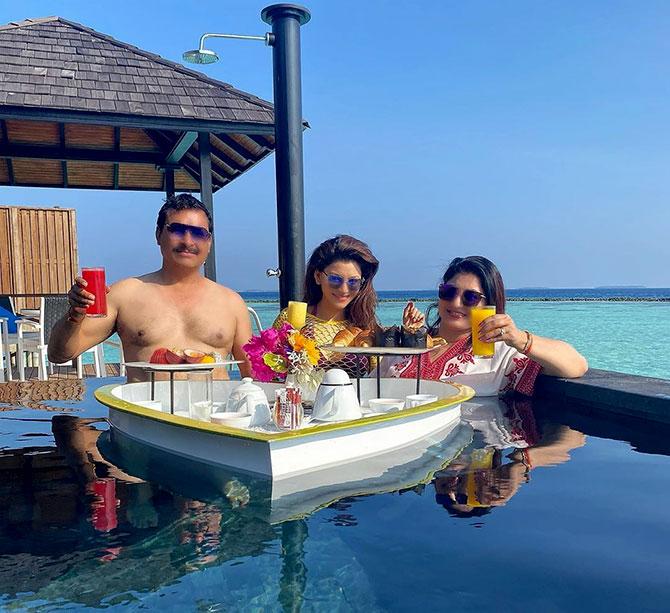 Urvashi Rautela with parents Meera and Manwar Singh Rautela: 'Happy Father's Day to all the great dads out there. Especially, mine.
'I will always be daddy's little girl. I am very blessed for all that you do. Love you Daddyji'.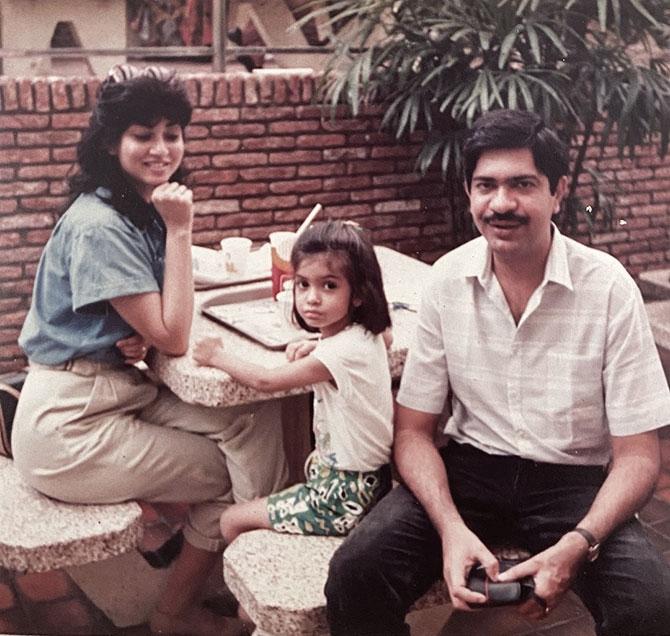 Diana Penty posts a throwback picture with her parents: '#HappyFathersDay Ro, wherever in the galaxy you are. Remember to shine brightest bright, so I can spot you all the way from here P.S. Photobombed as always by Mother Hen'.
Kajal Aggarwal with her father Vinay Aggarwal and sister Suman,
Madhuri Dixit celebrates her late father Shankar Dixit as well as her husband Dr Sriram Nene, proud daddy to their sons, Rayan and Arin .
'Today is just another day which makes me miss you, Dad! #HappyFathersDay to all super dads & my better half who's just so amazing with our kids.
'It fills my heart with joy to see Arin & Ryan share such a strong bond with Ram, as I did with my Dad'.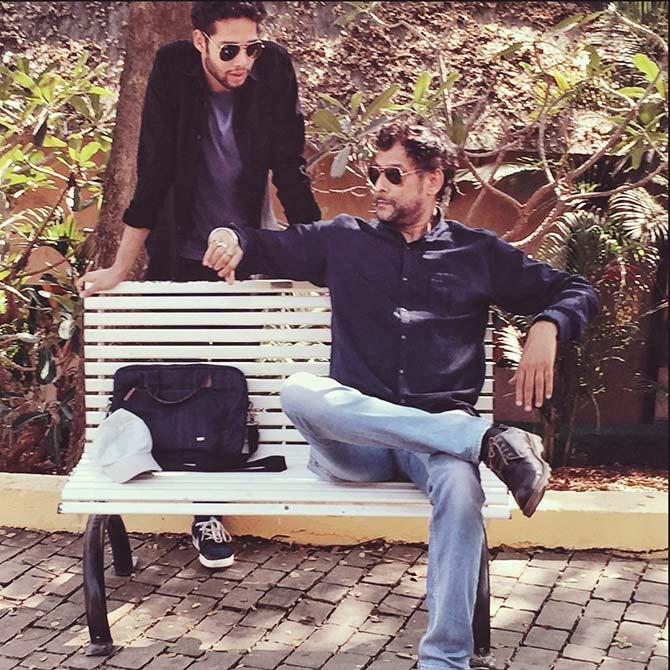 Siddhant Chaturvedi on dad Laxman Chaturvedi: 'Jaane kaisi Ghadi pehnte hain Papa... Ache-Bure Samay ke saath-saath, Zindagi ka Tajurba aur Tareeka bhi batati hai'.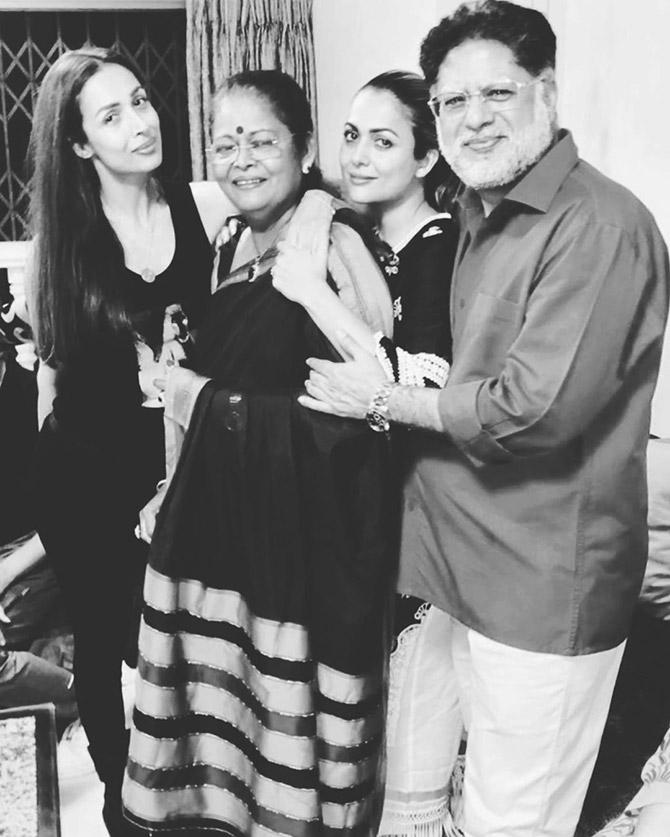 Malaika Arora posts a family picture with mum Joyce Polycarp, sister Amrita Arora Ladak and dad Anil Arora.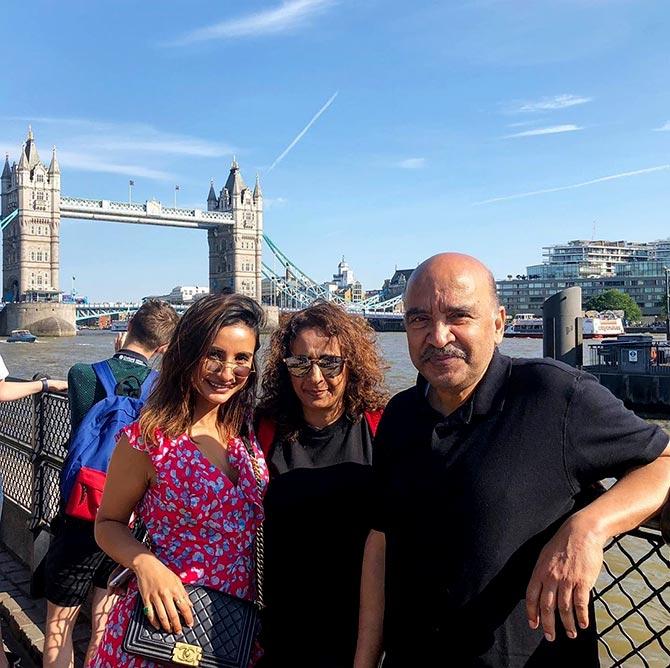 Patralekhaa with her parents, Papri and Ajit Paul:
'Papa, I love you. Thank you Papa for this life Thank you for being my superhero'.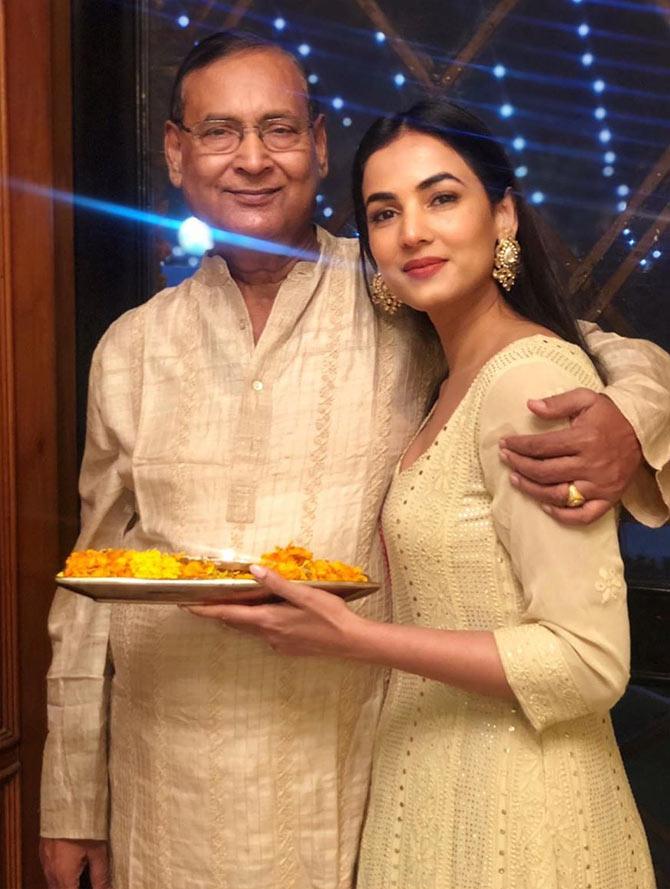 Sonal Chauhan calls her father Raghuraj Singh Chauhan her number one and writes, 'Always and forever. Happiest Father's Day Dad.
'Thank you for always being my strength. If it wasn't for you, I wouldn't be as fearless as I am.
'I aspire and try to be like you everyday Dad. And if I can be even half the person that you are, I'd be so so fortunate.
'Each and every advice that you've given me is my biggest treasure, and you still continue to add to my treasure everyday.
'And I value it more than anything else ever Dad.
'Thank you for everything. You are my Hero and You are the BESTEST DAD EVER.
'Wishing you the best of health, happiness and a long life I LOVE YOU DAD'.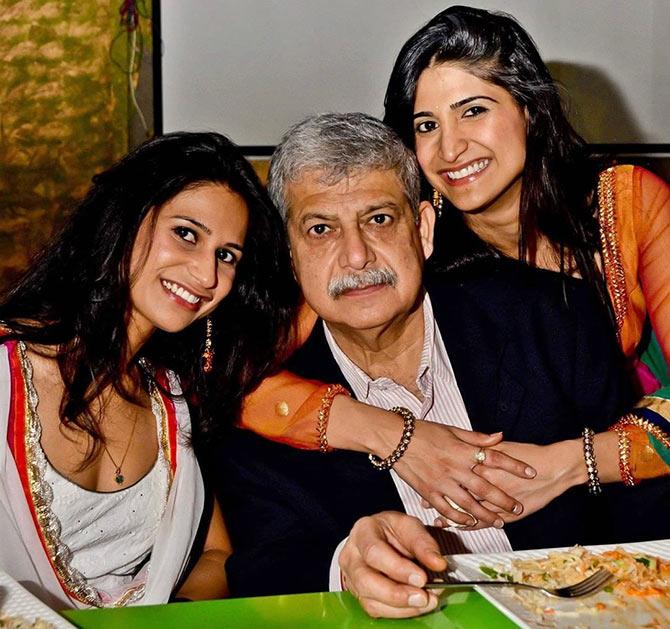 Aahana Kumra with sister Shivani thanks their dad, Sushil Kumra: 'Strong, self made and never give up no matter what....thanks for giving us the motto of our lives!'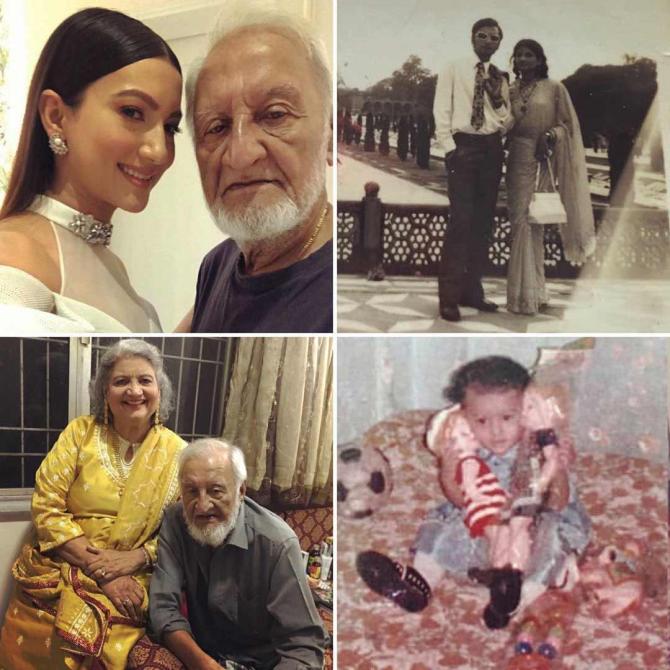 Gauahar Khan's ode to her father: 'To My Main Man! My PAppa! My style icon! My STAR!
'I get sooooo many personality traits of mine from you! Ur aura, Ur infectious persona, ur love for horses, Ur command over language, capability to speak sooooooo well, MA sha Allah, had me floored!
'Thank you for working sooooooo hard for us, in a different country, away from home, doing ur best, only for ur family!
'U never gave up! Ever! I love so many things about u, that my heart just explodes when I think of all u are!
'I love u Pappa! Have a long, healthy, beautiful life! Pls hit a century! Ameen!'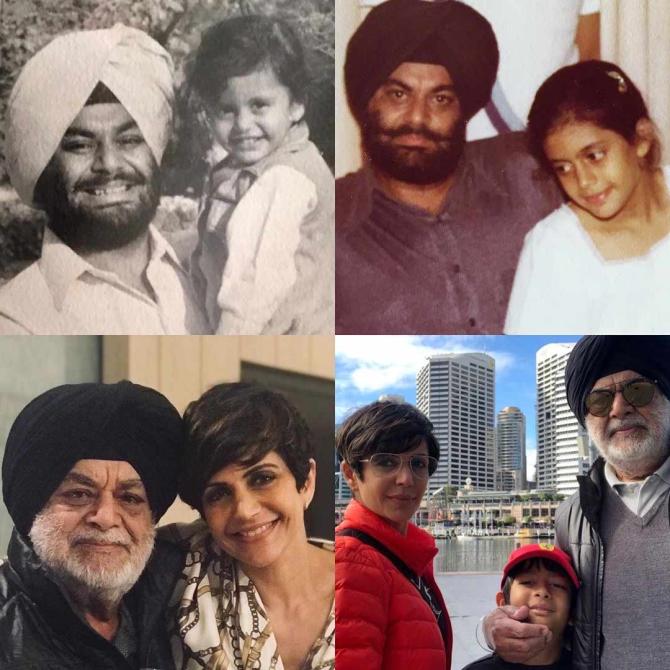 That's Mandira Bedi and her dad Verinder Singh Bedi through the ages.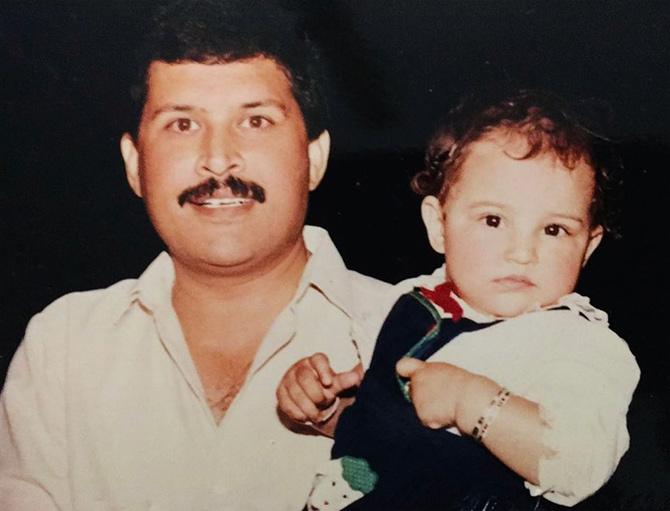 Parineeti Chopra posts a throwback picture with father Pawan Chopra: 'Papa - Everyone tells me that I am the female version of you; and WHAT an honour that is.
'Sahaj, Shivang and I are proud to be 'Chopra Sahab ke bacche!' HAPPY FATHER'S DAY!!'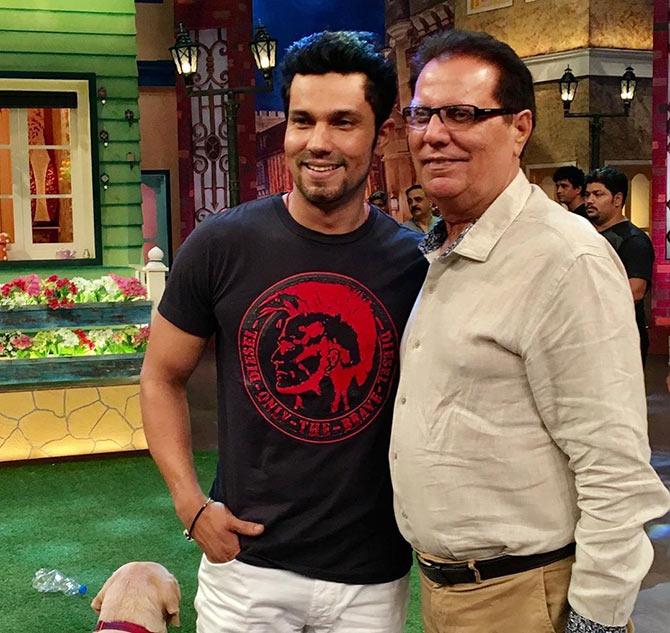 Randeep Hooda shares the advice his father Ranbir Singh Hooda gave him: 'Have a six pack mind.' Failure is the best teacher, welcome it'.
'#fathersday advice from my papa #DrRanbirSinghHooda my go to guy... my rock and star'.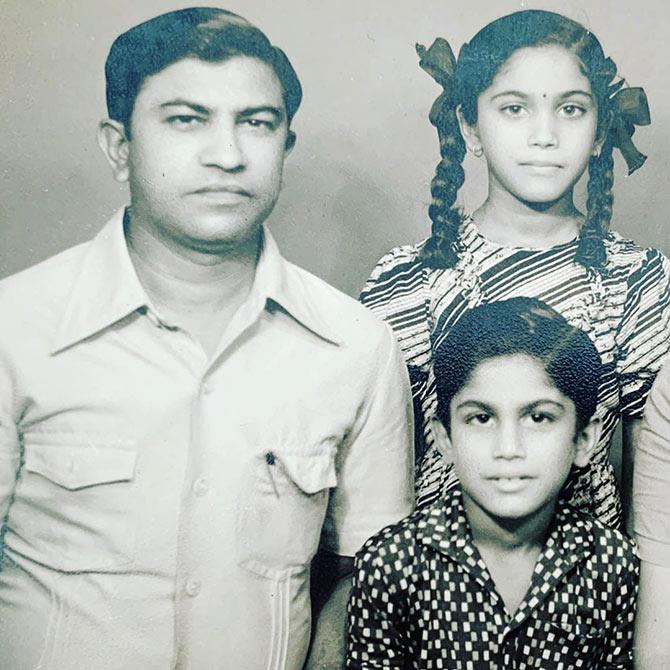 Sharad Kelkar shares a throwback picture with father Vishwasrao Kelkar and sister Anjali.