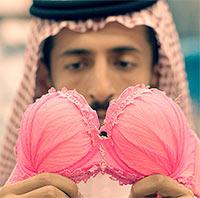 Aseem Chhabra's recommendations for the Mumbai film festival.
Writer Suketu Mehta loves to narrate a joke Shah Rukh Khan shared with him about the late filmmaker Mani Kaul.
During the making of Idiot (Ahamaq, 1991), the Bollywood star, then a newcomer, was shooting a scene on a beach looking at the sunset. Before the shot, he asked Kaul how he should act.
According to Mehta, Kaul asked Khan not to look at the first wave approaching him. He then told the actor not to look at the second wave either. Khan seemed perplexed, but nodded in agreement. Kaul finally said, "Look out for the seventh wave."
Khan did not get what the director was suggesting. And as Mehta said, for Khan this story became a joke he would share with others about his experience working with Kaul.
But later, when Mehta mentioned the story to Kaul, the filmmaker had a very different take about the instructions he gave to Khan.
"Mani didn't have any deep meaning behind his direction," Mehta once told me. "Mani said the sun was setting and he wanted to capture the expression of anticipation on Khan's face long enough until the seventh wave, by which time the sea would be reflecting the setting sun."
Twenty-five years ago, the New York Film Festival screened Idiot at Manhattan's Avery Fisher Hall.
I missed the screening and since then, Kaul's made-for-television film based on Fyodor Dostoevsky's classic novel has been out of circulation.
The Mumbai Film Festival (also known as JioMami with Star or MAMI) is going to hold a rare screening of the film in The New Medium section. It is a chance I will not miss.
Now in its 18th year, MAMI has become the most important film festival in India, with the audience ranging from local Mumbaikars, students and the city's large collection of writers, actors and filmmakers.
There are many films I am looking forward to including Vikramaditya Motwane's Trapped with Rajkummar Rao, who lost a lot of weight for his role by living on a diet of black coffee and apples.
It is an excellent collection of films -- many have already played at the leading international festivals. The recent Toronto Film Festival showcased a number of Indian films like the terrific MAMI-opener A Death in the Gunj, and three remarkable documentaries Mostly Sunny, An Insignificant Man and The Cinema Travellers.
Film festivals can get overwhelming. Here's my 10 must-watch recommendations:
Aquarius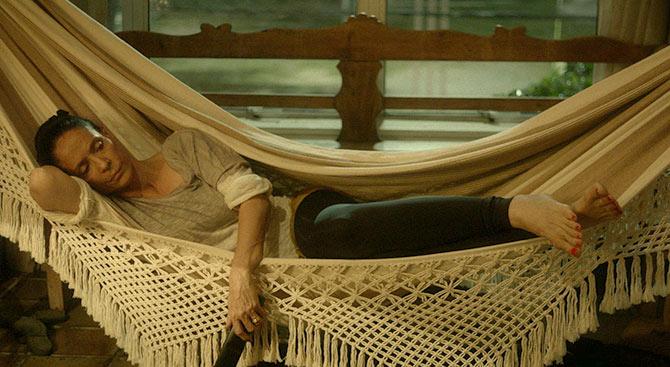 The world discovered Brazilian stunner Sonia Braga in the 1985 Oscar-winning film Kiss Of A Spider Woman. Since then, the tall actress has appeared in a few Hollywood films and television shows, but her best work is still in her home country.
In director Kleber Mendonça Filho's Aquarius, Braga plays Clara, a 65-year-old widow who lives alone -- although her life is filled up with friends and family -- in the last empty apartment in a building facing a beach.
A real estate company, headed by a charming but persistent young man, wants Clara to vacate the apartment so a new development can be constructed. But Clara is not ready to sell.
As Clara, Braga is strong, determined, sexy and even vulnerable. It is a remarkable performance from one of the finest actors of our times.
No wonder there is already talk for a best actress Oscar nomination for Braga, even though the film is in Portuguese.
It is unfortunate that Aquarius and its director got entangled with Brazil's ongoing political crisis and another film was submitted as the country's official entry for the foreign language Oscar race.
Aquarius is a lovely film about a woman, her desires and determination to fight for her space and right to live the life she wants.


Barakah Meet Barakah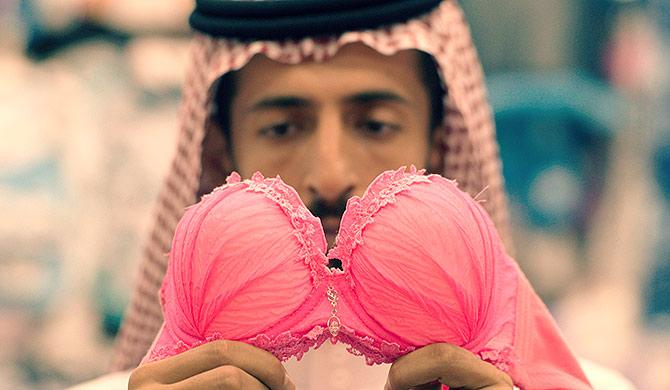 Saudi Arabia's official entry for the foreign language Oscar race is everything that the audience would find hard to imagine.
A relationship between an actor from a middle class background (Hisham Fageeh), who is playing a woman's role in a Shakespearean production and a young wealthy woman who is an Internet celebrity, Barakah is a fascinating look at the changing face of a conservative nation.
There are so many un-Saudi-Arabia-like situations in the film, especially in the projection of life inside the palatial modern home of the film's female protagonist (Fatima Al Banawi).
In a way, Barakah is an introduction to a Saudi Arabia that we never get to know through the media.
Ultimately, this winner of the Ecumenical Jury award at the Berlin International Film Festival is a quirky, wicked comedy.
The comic timing of the actors and the situations makes this a truly entertaining and delightful film to watch.


The Commune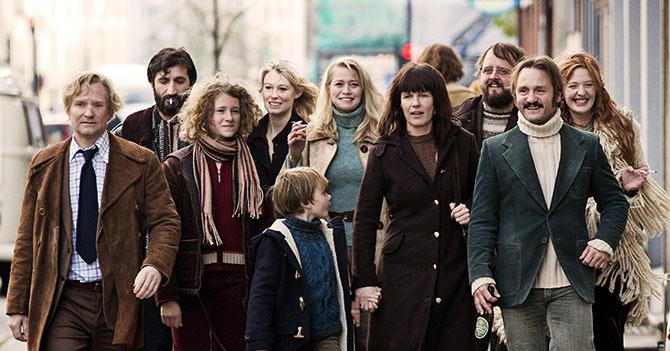 One of the best filmmaking talents from Denmark -- Thomas Vinterberg -- has directed a range of powerful and often disturbing dramas like The Celebration, The Hunt and last year's Far From The Madding Crowd.
Set in the 1970s, The Commune is inspired by Vinterberg's own experiences of growing up in a commune.
When the film's protagonist Erik inherits an old house, he and his wife Anna come up with a unique idea of converting it into a commune.
Soon a range of characters, like hippies and other free-spirited people, move into the house. But behind all the laughter and freedom, there are sexual tensions that eventually result in a devastating break-up of a marriage.
The Commune will remind viewers of the Swedish film Together (2000), but the two films differ in mood, tone and the plot.
Danish actress Trine Dyrholm won the Silver Bear for best actress for her heartbreaking performance of Anna at this year's Berlinale.


Dog Days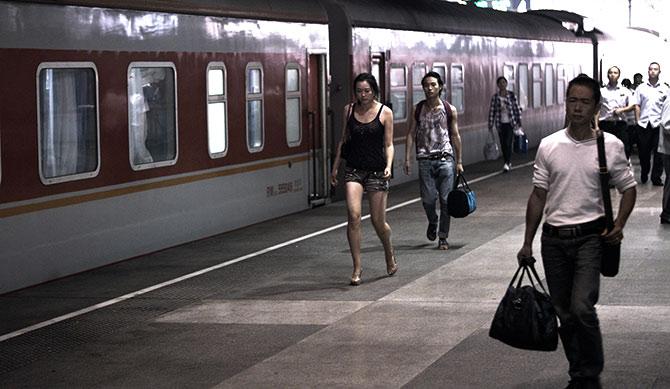 In this Chinese film, a striptease dancer named Lulu searches for her child, who has been kidnapped by her boyfriend, who is also the boy's father.
During her search, Lulu meets a young man, who is a drag performer. She also learns about a gay relationship between the two men.
Dog Days takes us from the seedy streets of a small town in China to the harsher realities of a big city, Shanghai.
Through the film, we see the cracks that have appeared in Chinese society and how tough life is for the poorer citizens of the country.
Jordan Schiele's film is also a mother's quest, a harrowing journey that eventually has a surprising positive outcome.
Dog Days premiered at the Berlinale in February.


Graduation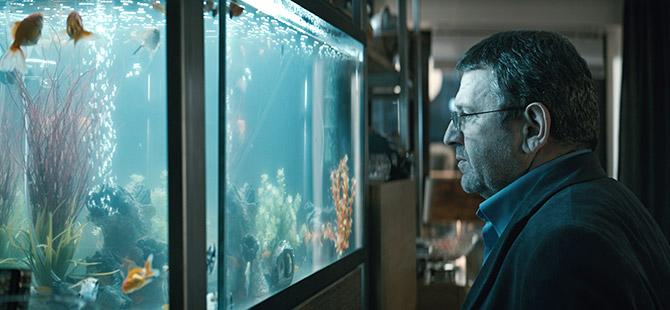 Winner of the best director prize at this year's Cannes Film Festival, Romanian filmmaker Cristian Mungiu's (4 Months, 3 Weeks and 2 Days and Beyond the Hills) Graduation deals with a subject matter that Indian audiences will connect with.
A surgeon and his wife have to make a moral decision: How to help out their daughter, an excellent student who has already got admission in a good school in the UK.
But a disturbing incident may have affected how she will perform in her final exams.
How far will the parents go in getting help for their daughter is the crux of the story, which is set in modern day Romania.
The film is quite complex, as it also explores the awkward situation where a father has to let his daughter know that he is dragging her into the mucky world for her own benefit.
Even though things find a way to work out, no one is a winner in the end of Graduation. Mungiu's script leaves all his characters scarred.


I, Daniel Blake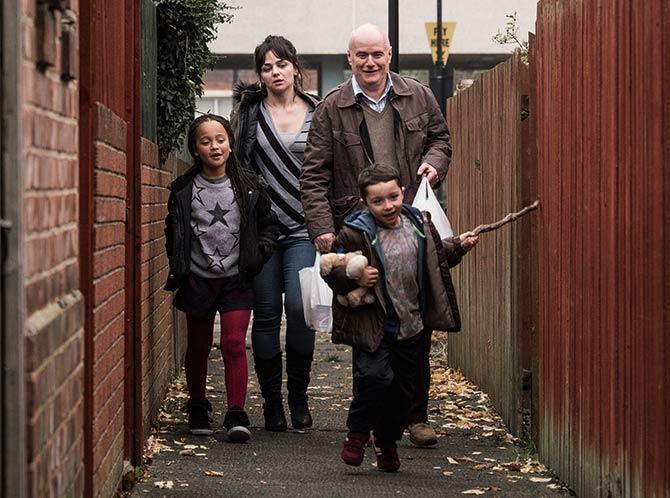 80-year-old British filmmaker Ken Loach is a master at speaking for the downtrodden.
He is a rare director who engages with subjects which have not benefited from Britain's economic boom.
Loach's latest film I, Daniel Blake -- Palme d'Or winner at this year's Cannes Film Festival -- is the story of a 59-year-old working class man (a moving performance by British stand-up comedian Dave Johns), a heart attack survivor, who gets entangled in Britain's bureaucracy, as he tries to apply for State assistance.
Along the way, Daniel Blake meets a young single mother Katie, who is also striving to make ends meet for herself and her two children.
Blake is a frustrating and a heartbreaking story.
It is an important reminder how we should not forget those who are left behind.


LOEV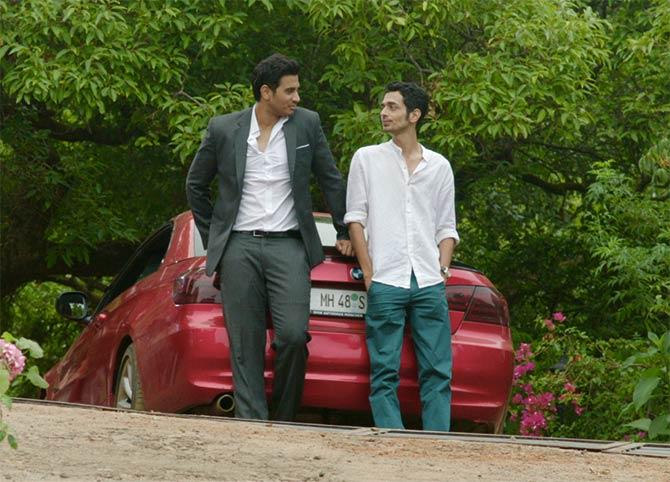 A rare film from India, LOEV focuses on the lives of a group of gay men, their love, their heartaches and heartbreaks.
The three main characters in director Sudhanshu Saria's film are mostly comfortable with their sexuality. They are not seeking any redress or legitimacy from the State.
Rather, they are grappling with the complexities of love, much like most straight folks do and they bicker, argue and yet care for each other like other couples.
Ultimately, the three characters are seeking happiness, which eludes them.
LOEV is a terribly sad film, although there is a lot of beauty in its sadness.
It is a film that one wants to hug and say that all will be okay.


Neruda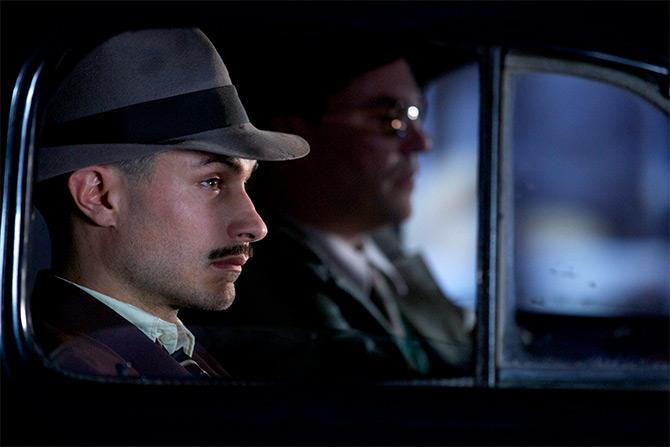 Oscar-nominated Chilean filmmaker Pablo Larrain (No and The Club) has two films out this season.
It is really impressive for the 40-year-old filmmaker and both films -- Neruda (showing at MAMI) and Jackie -- are already creating Oscar talk.
Neruda, Chile's official entry for the foreign language film Oscar, is a hypnotic cat and mouse game.
As Communism is banned in Chile, an earnest police office (a terrific Gael Garcia Bernal) chases Pablo Neruda (the Chilean comic actor Luis Gnecco Dessy), the Nobel Prize-winning poet and senator representing the country's Communist party.
While Neruda works as a thriller, it takes on a lyrical tone.
The working class policeman's chase becomes a personal quest to connect with Neruda, a celebrity, a Communist who leads a very upper class bourgeois existence.
Neruda does not follow a simple narrative thread and therein lies its brilliance.


Sand Storm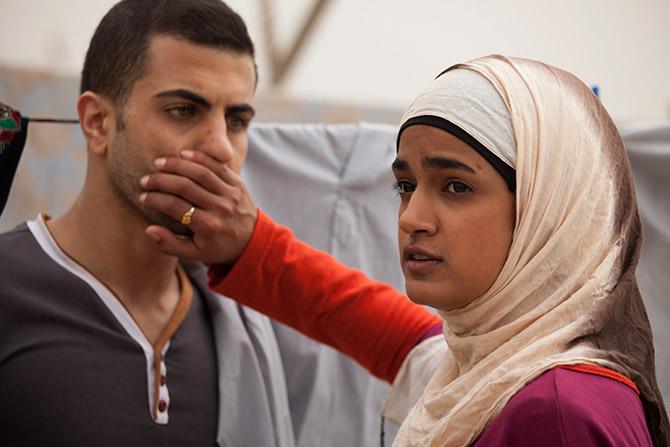 In a rare move, this year Israel has submitted an Arab film as its official entry for the Oscars.
Winner of the Grand Jury Award for the World Cinema section at this year's Sundance Film Festival, Elite Zexer's Sand Storm explores the lives of women in the closed Bedouin village in southern Israel.
In Sand Storm, a mother and daughter are trapped by their community's social norms.
Jalila, a 42-year-old Bedouin woman, finds herself in the awkward position of hosting her husband's second marriage to a younger woman.
At the same time, she has to deal with another urgent matter that could result in a crisis -- her daughter Layla is having an affair with a university classmate, a relationship that would bring shame to the family.
Sand Storm is a powerful story. It will upset viewers, but that is exactly the point of the film.
Sometimes we need strong art forms to shake us up and challenge traditional societies.


White Sun
New York-based Nepali journalist-turned-filmmaker Deepak Rauniyar's second film White Sun won the INTERFILM award at the Venice International Film Festival.
White Sun deals with people living in a remote mountain village in Nepal after the Maoist civil war.
It is set in current times when the constituent assembly is in a state of flux after the peace process.
A village chief, who once supported the monarchy, dies. He had two sons: One joined the Maoists and the other joined the army.
The son, who had joined the guerillas, comes back for the first time just in time for his father's funeral.
The dead body is a metaphor for the old constitution and the king's regime, overthrown after 10 years of civil war.
Just as Nepal struggles to establish a new government and constitution, the film's characters struggle to get the old man's corpse out of the house.
With humour and a keen sense of detail, White Sun shows Nepal at a crossroad, and highlights why the country has to move forward.