An unusual actress turns 60.
When Delhi socialite Rukhsana Sultan and Shavinder Singh's beti entered the film industry, Bollywood was attending to the cries of glamorous dolls and damsels in distress.
But here was a heroine who breathed fire and shushed up anyone who dared disagree with her flare-ups and fury.
Instead of honing her fiery individuality, they tagged her Mard Singh.
Over the years, more than the actress, it's Amrita Singh's bindaas persona, marriage and divorce to the much younger Saif Ali Khan, public curiosity for their children Sara and Ibrahim, Sara's big screen debut in Abhishek Kapoor's Kedarnath, a consciously low-profile in media and occasional roles as Tiger Shroff's and Arjun Kapoor's loud Punju mum that has garnered most attention.
It's time, says Sukanya Verma, to remember and raise a toast to the actress as she turns 60 today, February 9, with her top 10 performances.
Betaab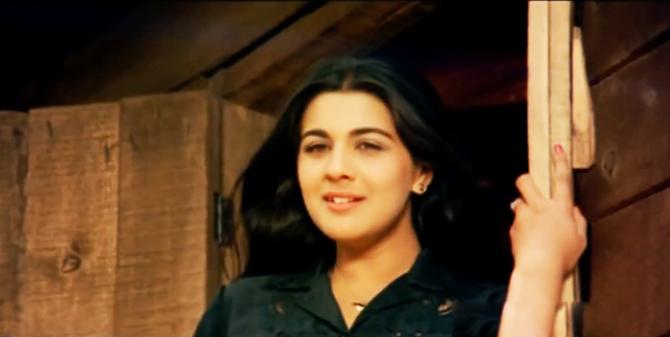 Playing the classic rich spoilt brat, Amrita huffs and puffs her way through romance and rebellion for most part of her pretty as a postcard debut. Yet, there's something overwhelmingly fresh about the newbie and her pairing with the handsome Sunny Deol.
Saaheb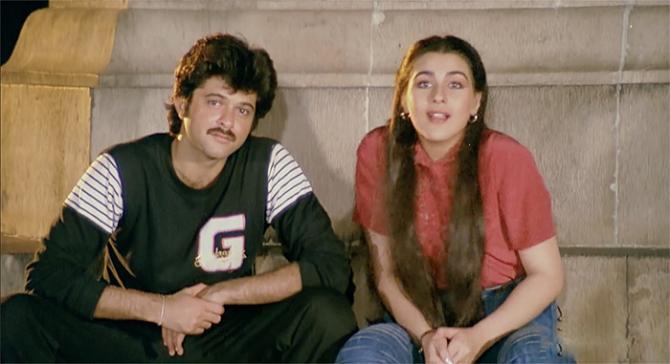 Amrita's easy-going candour as Anil Kapoor's starry-eyed sweetheart adds to the genuine atmosphere as well provides Saaheb's sentimental palette some comic relief.
Chameli Ki Shaadi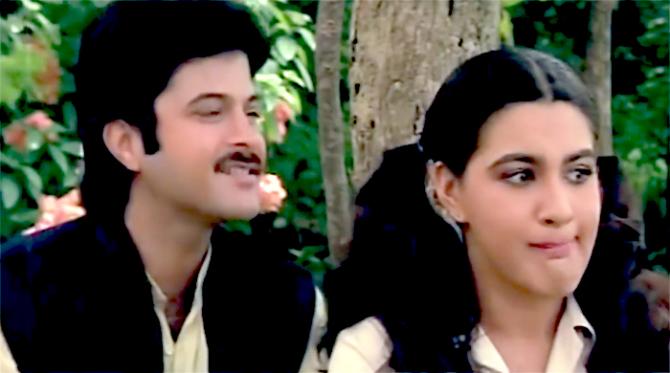 Proving there's more to her than a tantrum-throwing shrew, Amrita reveals disarming new facets of her personality to essay the school-going titular character of Basu Chatterjee's comic classic.
Naam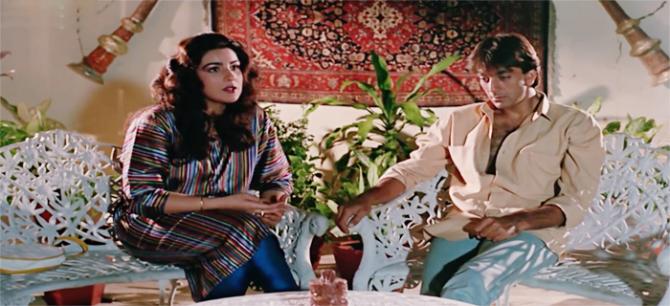 Best known for her aggressive profile, Amrita exudes surprising vulnerability and impressive restraint as Sanjay Dutt's unswerving paramour in Mahesh Bhatt's critically-acclaimed, Naam.
Waaris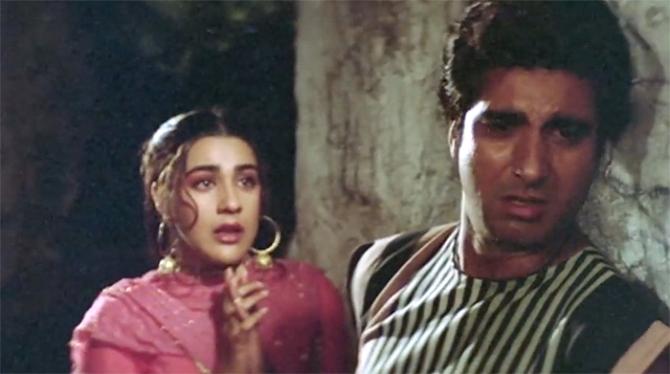 The actress lends a striking innocence to her courtship with Raj Babbar and believability to her compulsions after she breaks all ties to marry an older man of her sister Smita Patil's choice in this adaptation of Sohan Singh Hans' Punjabi novel, Kaare Hatthi.
Raju Ban Gaya Gentleman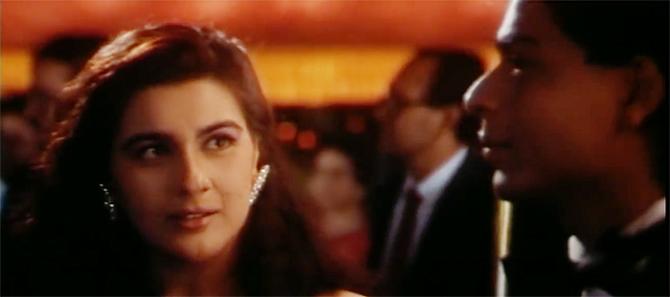 Amrita lends heart and heft to the cut-throat boss' daughter falling for the charming upstart at her father's company in Aziz Mirza's breezy reworking of Shree 420.
Aaina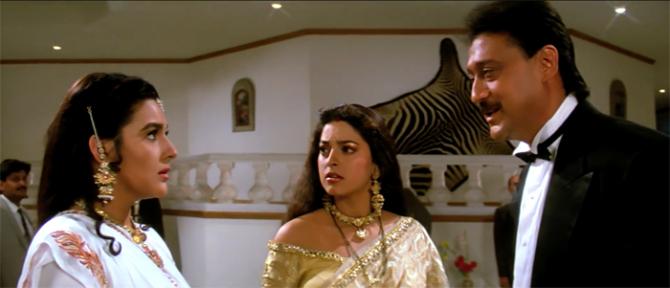 As the hoity-toity big sister of goody-two-shoes Juhi Chawla, Amrita goes from selfish to suicidal with such wicked relish, it's no wonder she walked away with all the accolades and Best Supporting Actress trophy from Filmfare.
2 States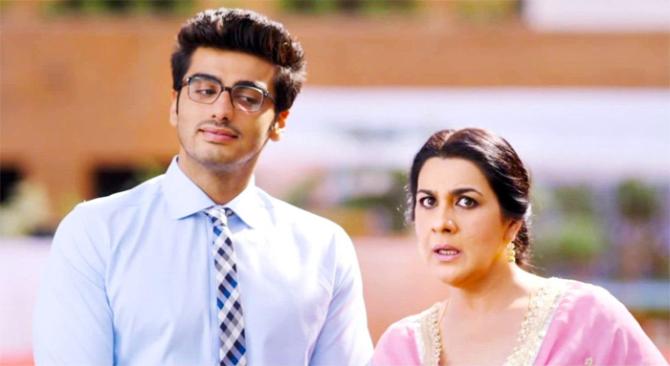 Punjabi mother-in-law se khatarnak kuch bhi nahi hota is duniya mein insists 2 States. And Amrita leaves no stone unturned in painting her as a perennially prejudiced and peeved picture of pain in the neck.
Aurangzeb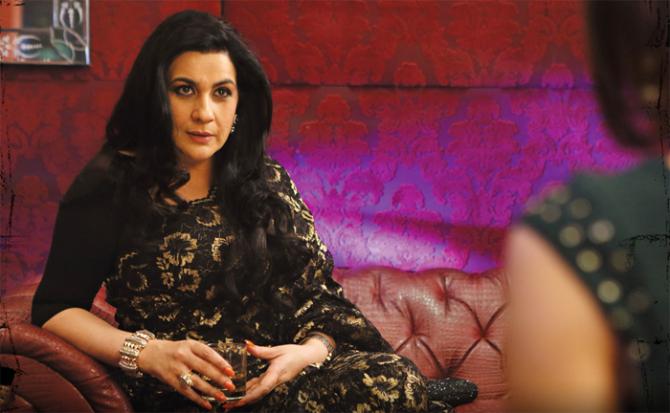 One of the most under-rated offerings from the YRF stable, Aurangzeb's caboodle of superlatives performances includes Amrita's hawk-eyed corporate ace whose power play knows no bounds.
Hindi Medium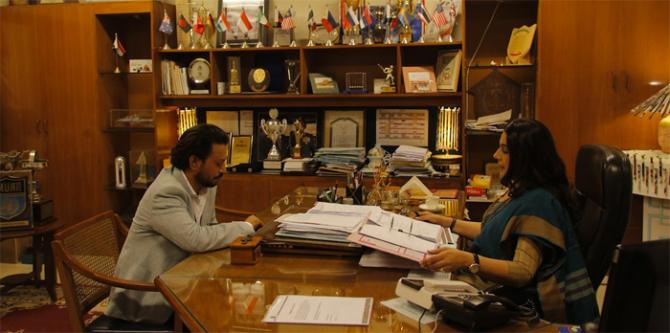 Deceiving with her dignified manners, Amrita Singh conveys the face of hypocrisy with chilling conviction in the role of an intimidating school principal of an elite school.