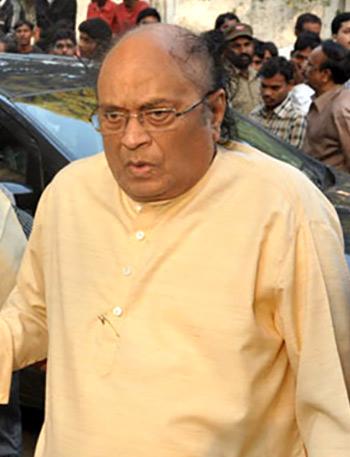 'In his demise, the world of Telugu language and literature has lost a bright star. The void caused by his loss can never be filled.'
Legendary Telugu poet and writer C Narayana Reddy, a recipient of the prestigious Jnanpith award, passed away in the early hours of June 12. He was 85.
He had to his credit more than 80 publications, including poems, songs, lyrical dramas, ballets, essays, travelogues, ghazals -- original and in translation -- and literary criticism.
He is survived by four daughters.
Born on July 29, 1931 in Karimnagar district, the eminent writer and lyricist was the most distinguished Telugu poet of his generation. He was also the president of the Telangana Saraswatha Parishath.
He had received the Jnanpith Award for the year 1988. He was honoured with the Padma Shri in 1977 and the Padma Bhushan in 1992.
His works have been regarded as trend-setters. His research work on modern Telugu poetry assessing the influence of tradition and experiment on it became a classic since its publication in 1967.
He had nearly 3,500 film songs to his credit.
Telangana Chief Minister K Chandrasekhar Rao expressed condolences over Reddy's death.
Maharashtra and Tamil Nadu Governor C Vidyasagar Rao also expressed grief, stating: 'I am deeply saddened and at a loss of words to know about the demise of Dr C Narayana Reddy, professor, poet, writer, Jnanapith awardee and former member of Rajya Sabha.
'Dr Reddy was a versatile genius -- one of the finest poets and lyricists produced by Telangana. He was a wordsmith having mastery over Telugu language and literature.
'He was passionate about preserving and popularising Telugu language and culture, especially among the young generation. He also enjoyed mastery over English, Hindi and Urdu languages.
'Dr Reddy was a fine human being, having friends cutting across the entire political spectrum. He also made his mark as a member of Parliament. I was privileged to have friendship with Dr Narayana Reddy.
'In his demise, the world of Telugu language and literature has lost a bright star. The void caused by his loss can never be filled.'
Quite a few prominent folk paid their last respects to Reddy.
Looking at some of them: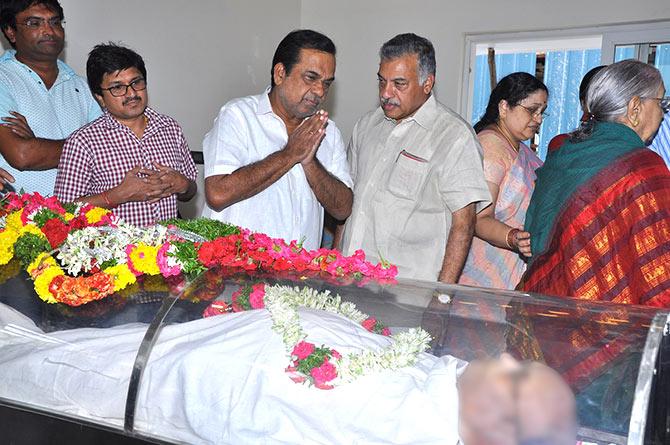 Comedian Brahmanandam (in the white shirt) pays his respects.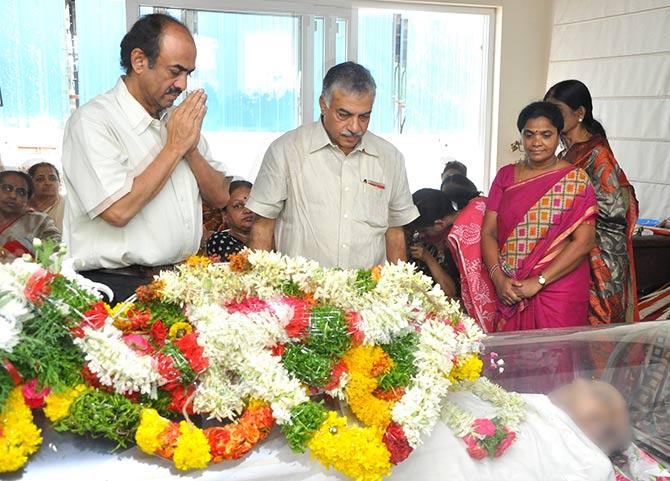 Producer and distributor Daggubati Suresh Babu (left).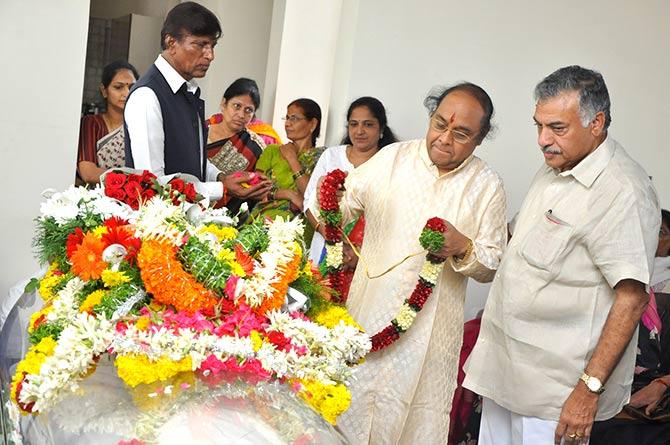 Musician and percussionist Yella Venkateswara Rao honours Reddy with a garland.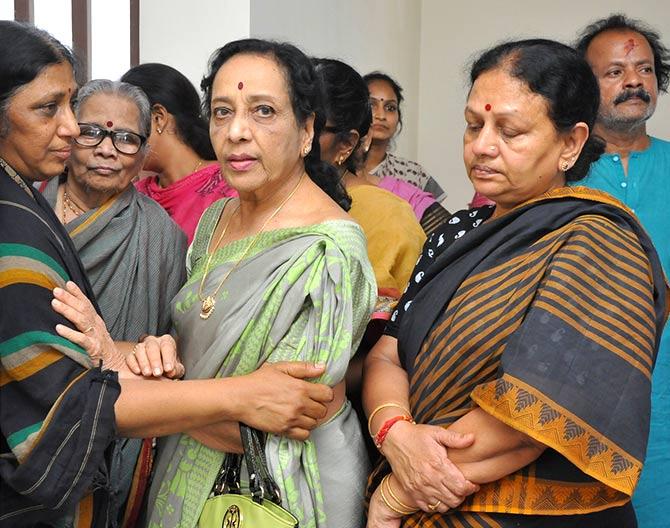 Telugu actress, director and politician Jamuna (centre).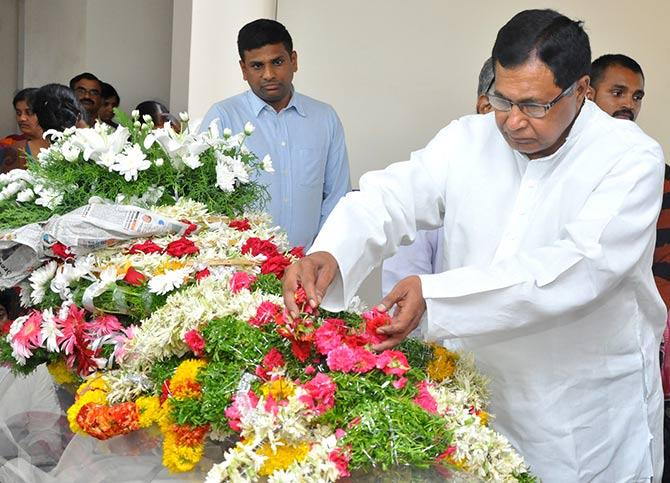 Politician Kunduru Jana Reddy offers flowers.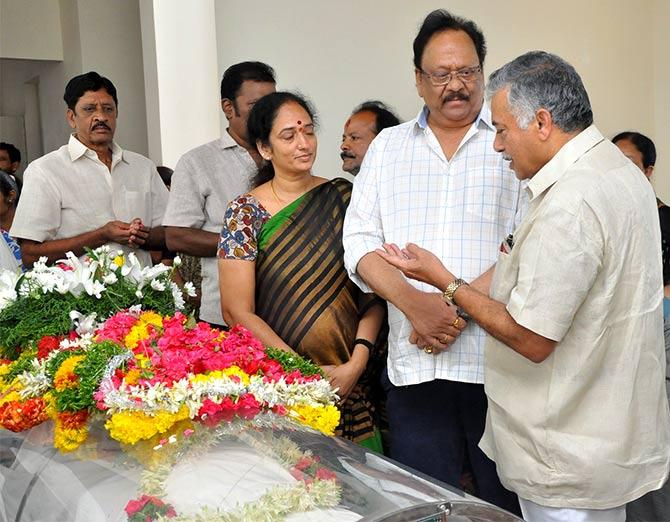 Actor Krishnam Raju (in the striped shirt).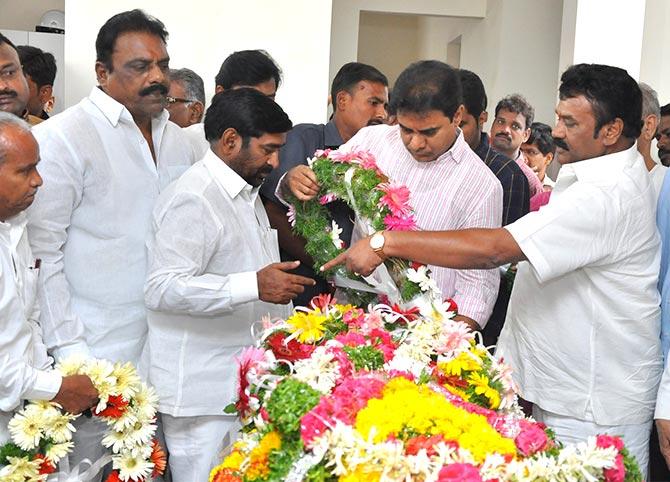 Telangana ministers KT Rama Rao (with the wreath) and Talasani Srinivas Yadav (on the right).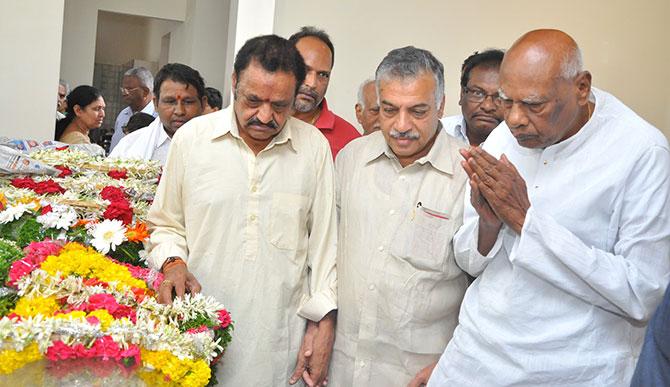 Actor-turned-politician Nandamuri Harikrishna (left) as well as the former Chief Minister of Andhra Pradesh Konijeti Rosaiah (right).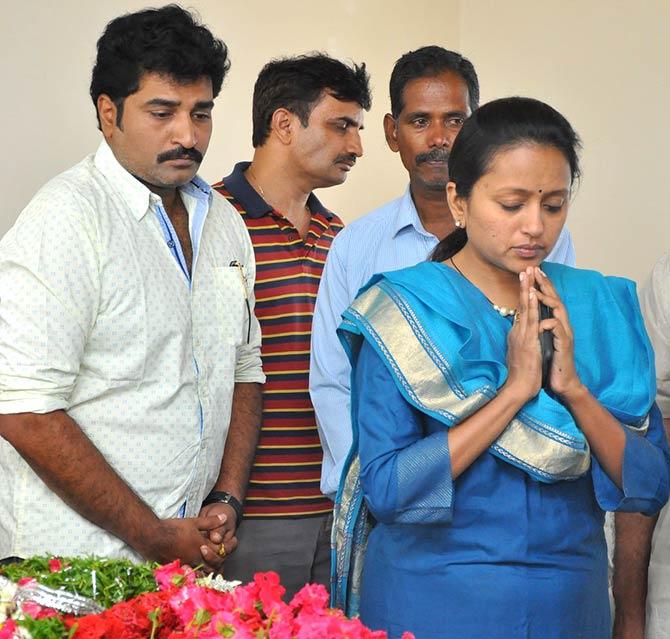 Television actor Rajeev Kanakala and his wife Suma.

Choreographer Raghava Lawrence (in the red and black t-shirt) is also present.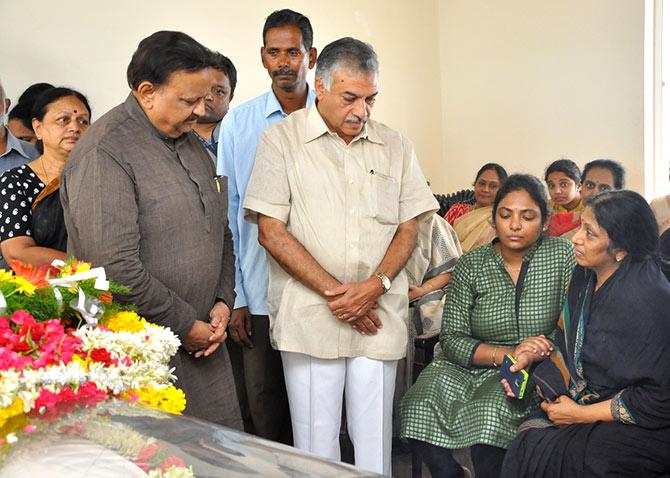 Singer SP Balasubrahmanyam (left).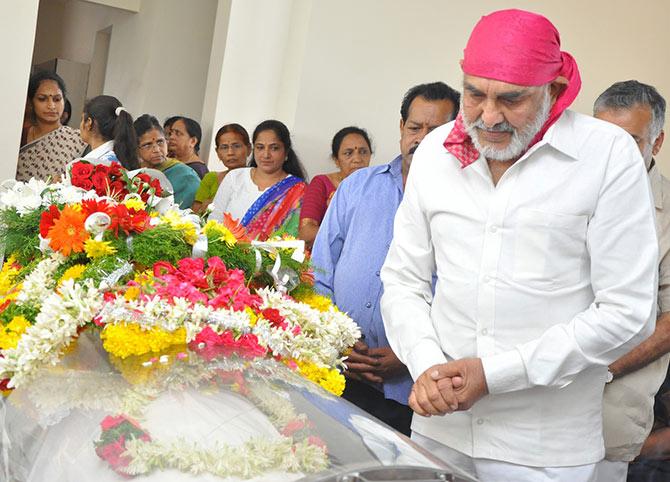 Producer, actor and director Vijayachander.