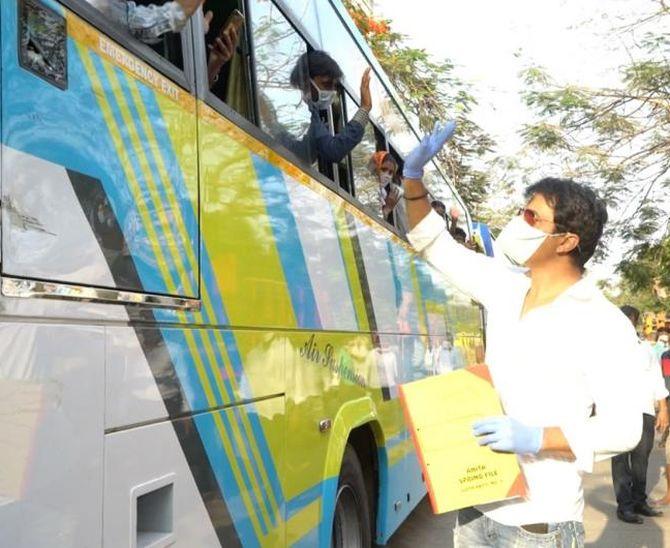 Sonu Sood will be the first guest on Kapil Sharma's show which makes a tentative comeback without a live studio audience.
The actor has been on The Kapil Sharma Show a number of times -- even showing off his 6 pack abs once -- but this time, it was different.
As he spoke about his experiences of getting Indians home during the lockdown, everyone got emotional.
"The shooting was different," Sonu tells Subhash K Jha.
"It is different from what we usually see on Kapil's show. For the first time, there were tears in people's eyes."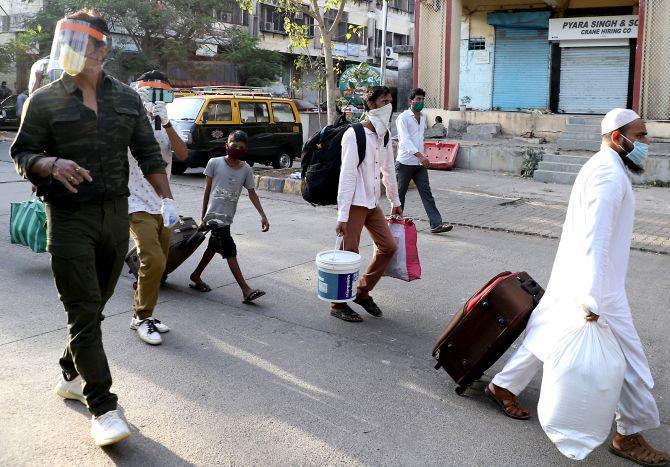 Sonu, who has just got back hundreds of stranded Indian students from Kyrgyzstan, admits his mission was difficult.
"There were almost 4,000 medical students struck there," he says. "Lots of bureaucratic challenges in getting the necessary permission. The students were in a really bad shape. Many of them were inconsolable. They wanted to come back home somehow. One of them even died."
Sonu hints at the shabby treatment meted out to the Indian students waiting to get home from Kyrgyzstan.
"They were not given much facilities. They were desperate when they contacted me. I constructed the map for their journey back in four to five days, and now they are coming back in batches. The students belonging to Vizag came back first. Then they returned to Varanasi, Delhi, Gaya..."
"It was a challenge, but at the end of it, our boys reached home. That's all that matters."