On Teacher's Day, we take a tongue-in-cheek look at the 10 invaluable lessons Bollywood has imparted.

Can turn 'do aur do' into 'paanch?' Walk and talk English? Get admission in 'masti ki paathshaala?'
No? Refer to Bollywood.

It oozes gyaan by the minute. There's plenty you can learn (and unlearn) simply by watching Hindi movies.
And so this year on Teacher's Day, we take a tongue-in-cheek look at the 10 invaluable lessons Bollywood has imparted.
1. Stay dumb. Look intelligent.
Image: Jacqueline Fernandez in Kick
It doesn't matter if your brain works at the pace of snail but if Bollywood has taught us something it's how easy it is fool people into believing how brainy you are simply by donning a pair of nerdy glasses.
Playing a professional psychiatrist in Kick, Jacqueline Fernandez cannot tell the difference between Devi and Devil but, hey, she's a beauty with brains because by the power of Numbskull, er Grayskull, she has chashmaaaaa!
2. How to get everyone's attention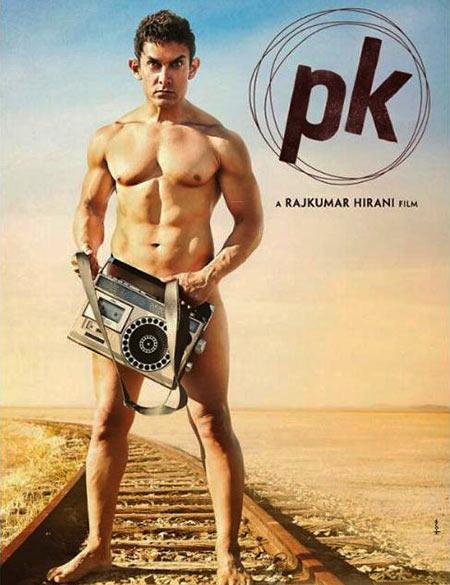 Image: Movie poster of PK
What's the point of being famous if no one notices? Take a leaf from Aamir Khan's book of ingenious marketing.
The man dropped ALL his clothes and posed with a strategically held music player to conceal his modesty on the poster of PK.

Needless to say, Hungama ho gaya. And nobody spoke of any other Khan for a long, long time.
3. How to get a real makeover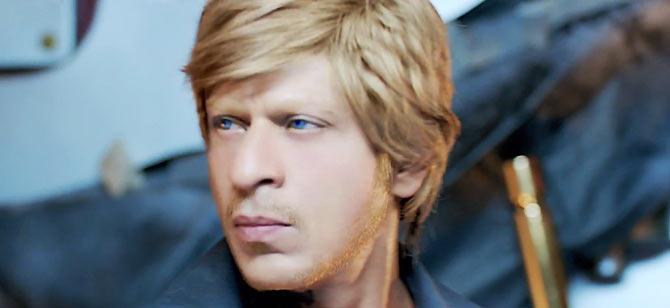 Image: Shah Rukh Khan in Happy New Year
We've witnessed Kareena Kapoor reduce to a Pringles crisp in Tashan.
We've watched Kamal Haasan turn into a woman in Chachi 420.
And now Shah Rukh Khan transforms into blue-eyed blonde for Happy New Year.
Shahrokhovich, anyone?
4. Dodging traffic, Krrish style!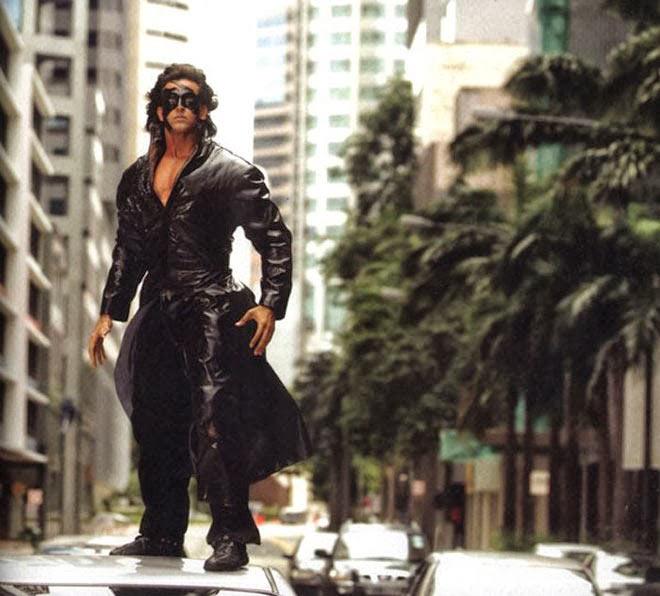 Image: Hrithik Roshan in Krrish 3
City dwellers constantly complain about unending traffic at all times of the day.
But lookie, how smartly Hrithik Roshan's superhero uses a crowd of cars to leap from one block to another.

And while you're still stuck at Milan Subway flyover, our man's already whizzed off and reached Lower Parel.
5. How to khulke khilke muskurayo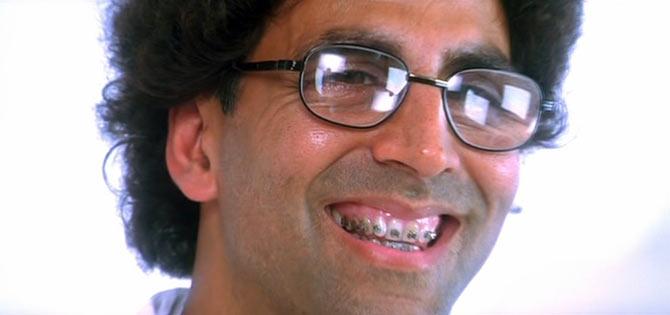 Image: Akshay Kumar in Jaan-E-Mann
In Bollywood, it's all about doing things, dil se.
And that's Akshay Kumar demonstrating the art of smiling wholeheartedly in Jaan-E-Mann.
6. Keeping one's commitments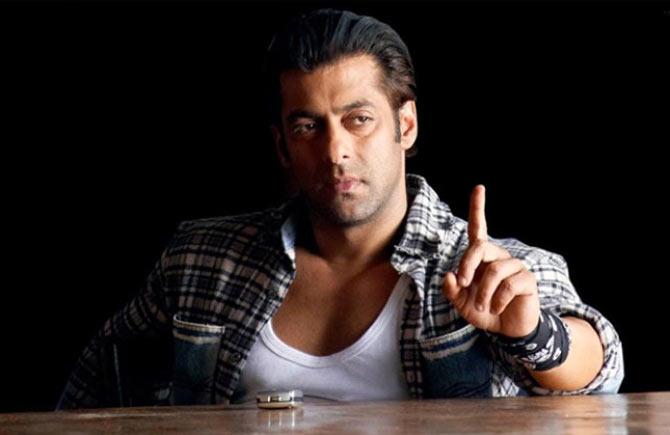 Image: Salman Khan in Wanted
Salman Khan's funda is simple -- Ek baar maine commitment kardi toh phir main apne aap ki bhi nahi sunta.
Now how about gagging that voice of laziness and realising that January-resolution to work out all year? :-)
7. The purpose of mustard fields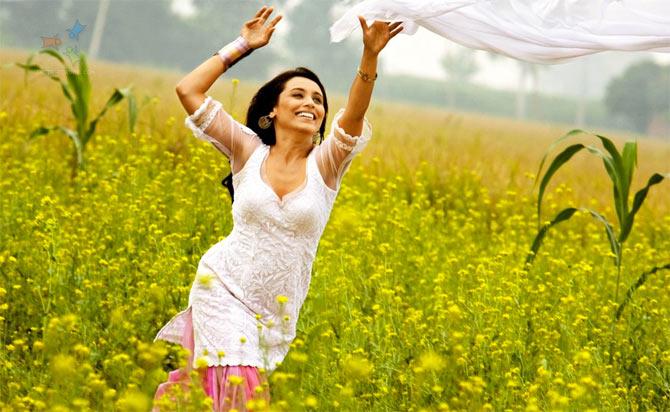 Image: Rani Mukerji in Dil Bole Hadippa
Dream songs with a pretty woman running through meadows in pristine white attire and not farming for seeds and oil are the real objective of mustard fields.
Never, ever believe otherwise.
8. You can procure an MBA degree without studying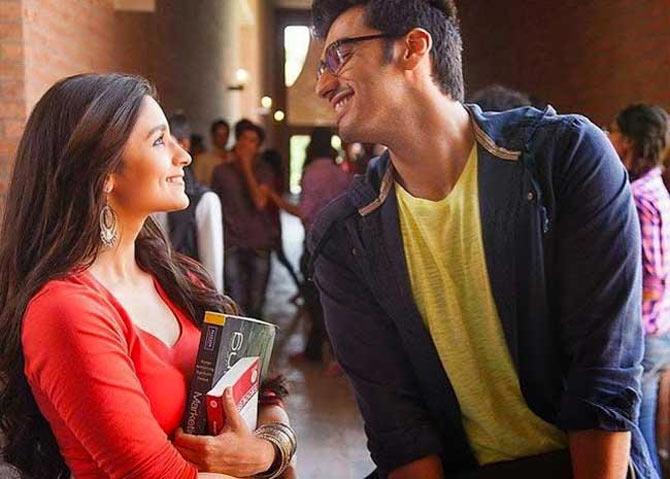 Image: Alia Bhatt and Arjun Kapoor in 2 States
In 2 States, IIM students Arjun Kapoor and Alia Bhatt spent the entire business school session making out in the dorms.
And still they managed to pass with flying colours and get jobs on campus.
As Sri Sri Sri Chetan Bhagat wrote in the book the film's based on: Knowledge is not for showing off.
9.The power of prayers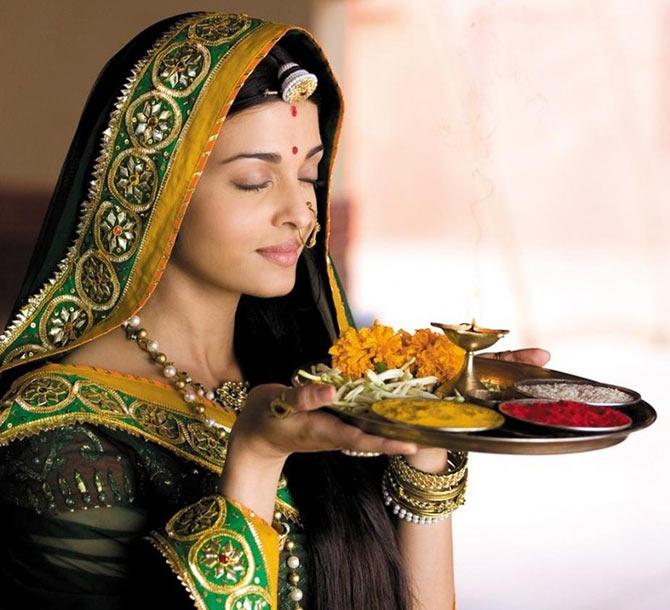 Image: Aishwarya Rai Bachchan in Jodha Akbar
Never underestimate the power of a Bollywood prayer.
In our movies, no matter how dead one looks or is, they will always come back to life if you pray and plead against the sound of dramatic sitars, drums and violins.
10. Rajinikanth NEVER fails!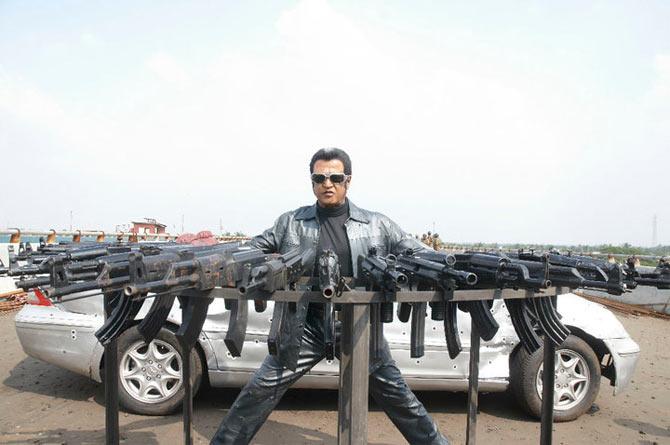 Image: Rajinikanth in Robot
And where prayers fail, there's Rajinikanth.
He may not do many Hindi films but when he does, you can count on him to do anything, and by that we mean, ANYTHING.
Fly, multiply, you name it!