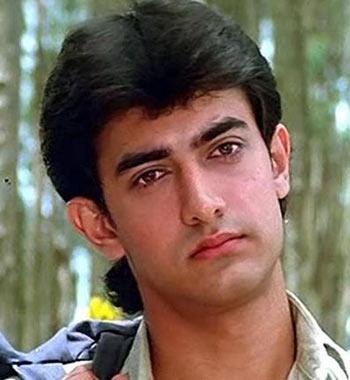 As a tot he first faced the camera for uncle Nasir Hussain's lost and found drama, Yaadon Ki Baarat in 1973.
The world was more than ready to embrace the young man in cousin Mansoor Khan's star-crossed romance, Qayamat Se Qayamat Tak (1988).
Over 40 years and 40 films, and his stars continue to shine brighter and brighter.
Over the years, he has emerged as Bollywood's shrewdest brand, finding a perfect balance between art and commerce.
He can produce a Peepli [Live], star in a Dhoom 3 and host a Satyamev Jayate, and refuse to compromise on his views.
He doesn't shy from voicing his disapproval about a comedy show just because showbiz friends are part of it and his allergy to award functions persists.
The superstar is half a century old on March 14. And we celebrate this milestone with a quiz where you can test your knowledge of Aamir Khan with 50 fun questions.
Part one of the two-part quiz.