Sussanne Khan introduces her 'force field' to the world.
On Friendship Day, August 5, Sonali Bendre posted a picture of herself with her friends Sussanne Khan and Gayatri Oberoi, and wrote a heart-warming message.
It seems it's time for Sussanne to repay that on social media, and she did with some lovely pictures and a message.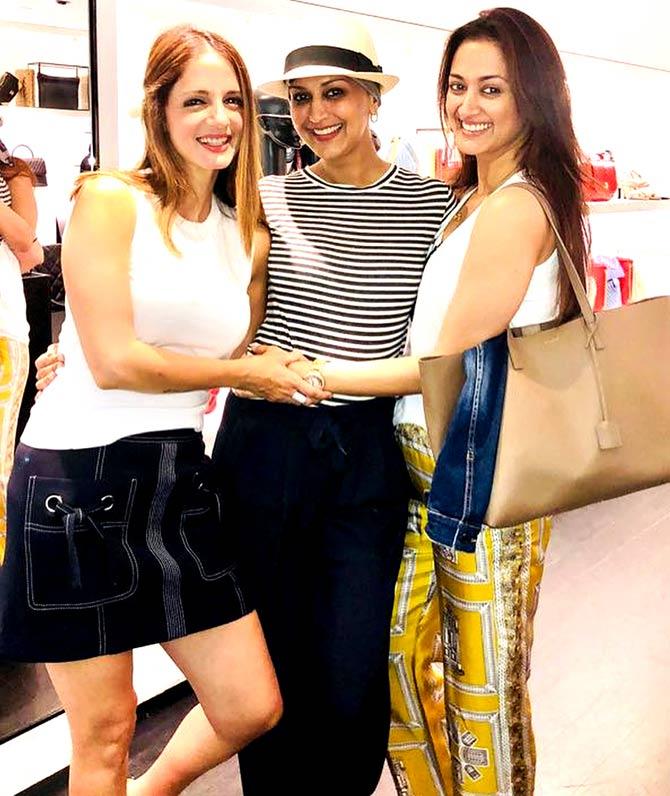 Sussanne with Sonali and Gayatri in New York, where Sonali is undergoing treatment for cancer.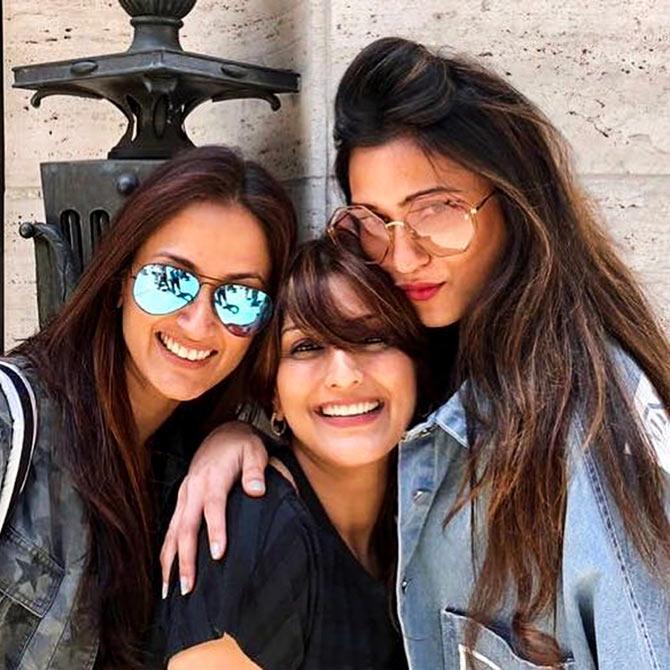 'What I know for sure... I know for sure that no matter what the tide brings in we have each other to carry on our backs n swim safely to the shore...I know for sure in a world filled with question marks these have all my answers... and I definitely know how beautiful the future gonna be.... my force field,' Sussanne writes.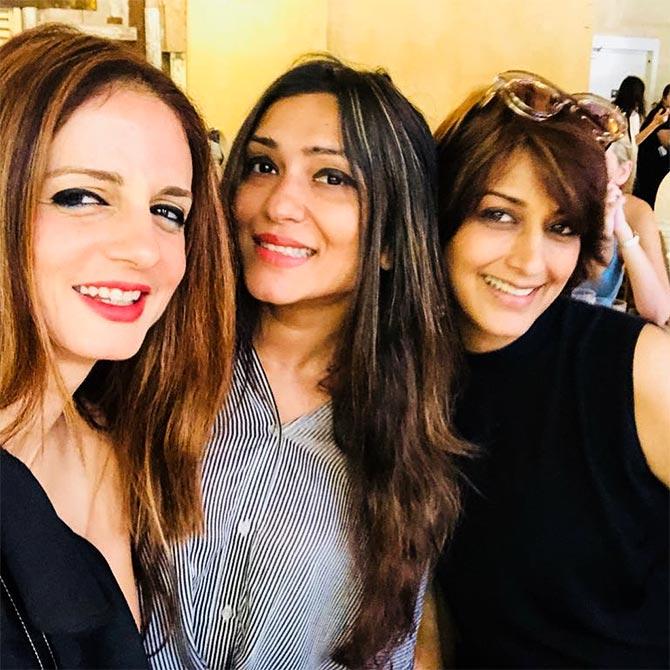 The pictures show Sussanne with Sonali, in her short haircut as well.
Here's how Sonali got it done.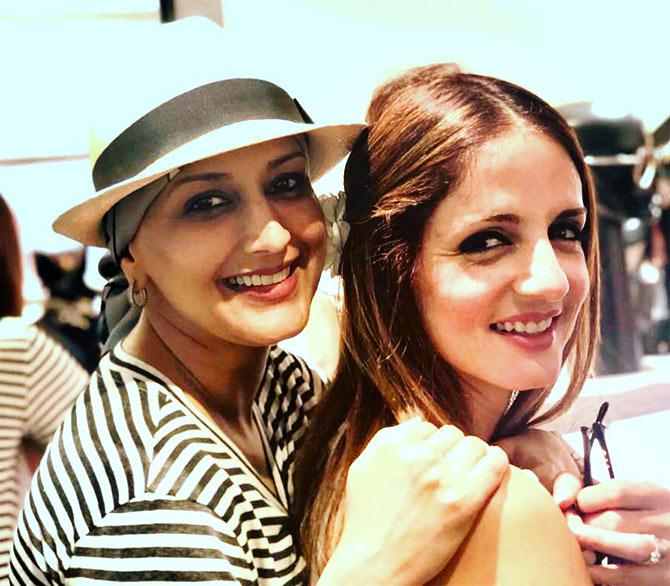 In July, the Sarfarosh actress took to social media and announced that she was diagnosed with high-grade cancer.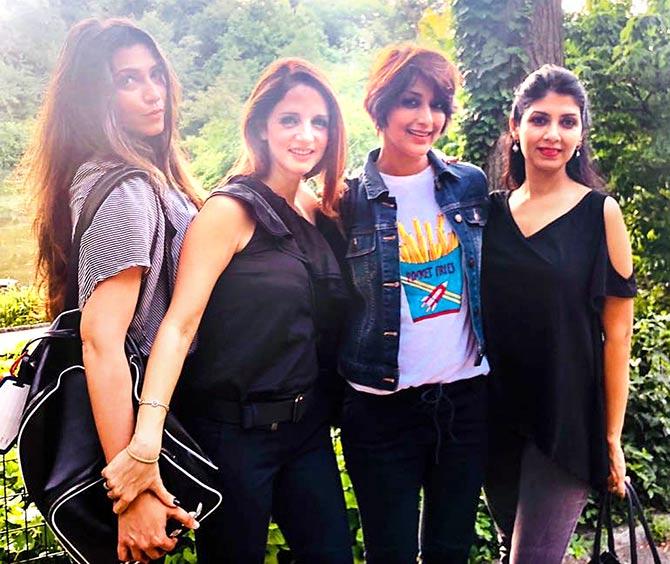 Sonali has been updating about her treatment on Instagram.
Recently, she updated about her son Ranveer's birthday, when he turned 13.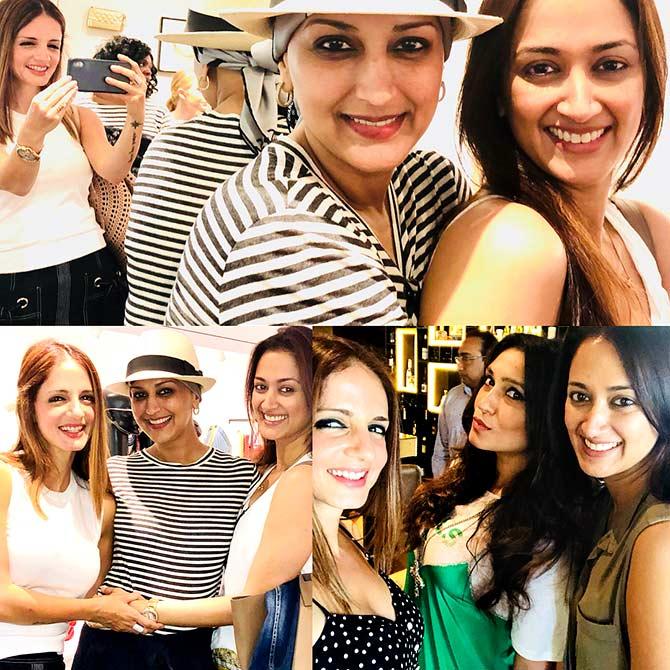 Sonali has maintained a positive attitude through her treatment and her friends and family are helping her the best way they can.
Photographs: Kind courtesy Sussanne Khan/Instagram