'The FIR by the Bihar police says Rs 15 crore was siphoned off from Sushant's account.'
'During the probe, we found he had Rs 18 crore in his account of which around Rs 4.5 crore are still there.'
Mumbai Police Commissioner Param Bir Singh said there is no question of non-cooperation with the Bihar police team, and that the Mumbai police are seeking legal opinion on the matter.
The investigation by the Mumbai police into Sushant Singh Rajput's death is in the right direction, Singh said, adding the case is being investigated from all possible angles.
The commissioner said it was found Rajput had a bipolar disorder, was undergoing treatment and taking medicines for it.
"What circumstances led to his death is the subject of our investigation," Singh added.
Rajput was upset after he was linked with the death of his former manager Disha Salian on June 8, he said.
"No politician's name came up during the probe so far. There is no evidence against any politician from any party," Singh said, referring to a query on the name of a prominent young Maharashtra politician being mentioned on social media.
"The FIR by the Bihar police says Rs 15 crore was siphoned off from Sushant's account. During the probe, we found he had Rs 18 crore in his account of which around Rs 4.5 crore are still there," Singh said.
There is no confirmation yet of a direct transfer to Rhea Chakraborty's account, the police commissioner added.
The police consulted forensic experts and doctors during the investigation, he said.
"We obtained CCTV footage of June 13 and 14 of his house, but we did not get any evidence about any party being held there," he said.
"The statements of Sushant's father, sister and brother-in-law were recorded on June 16. At that time, they neither raised any suspicion nor complained about any lapse in our probe," he said.
"All angles are being investigated, be it professional rivalry, financial transactions or health," he said.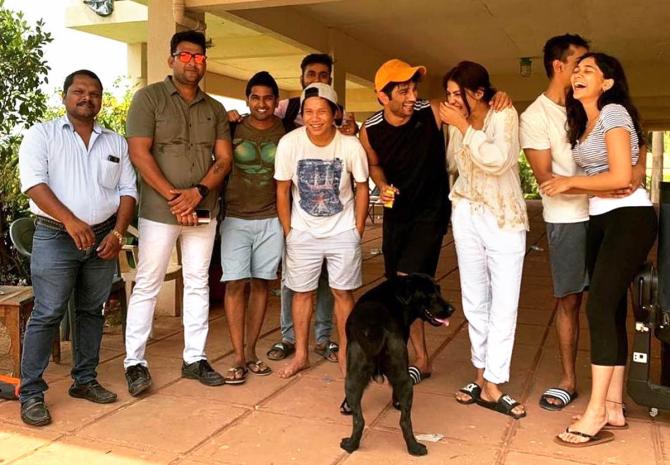 Meanwhile, Satish Maneshinde, Rhea Chakraborty's advocate, refuted the Bihar police's claim that she was 'missing', and said she has not received any summons from them in connection with the case as yet.
'The contention of the Bihar police that Rhea Chakraborty is missing is not correct. Till today, no notice or summons has been received by her from the Bihar police,' Maneshinde's statement said<./p>
She has cooperated with the police as and when called, the statement added.
Maneshinde reiterated that the Bihar police do not have jurisdiction to probe the case and hence, Chakraborty has filed a petition in the Supreme Court seeking transfer of the case to Mumbai.
Sushant, 34, was found dead at his Bandra home on June 14.
The Mumbai police have carried out a high-profile investigation and recorded the statements of 56 people, including those from the actor's family, his cook and people from the film industry like film-maker Mahesh Bhatt, Sanjay Leela Bhansali and Aditya Chopra.
Over a month after the actor's death, his father Krishna Kumar Singh lodged a complaint in Patna against his actor friend Rhea Chakraborty and six others, including her family members, for alleged abetment to suicide.
Singh accused Chakraborty of having befriended his son in May 2019 with the intention of furthering her own career.
Meanwhile, Rajput's sister Shweta Singh Kirti remembered the late actor on the occasion of Raksha Bandhan and said he will always remain special.
She shared a collage of childhood photographs on Instagram, where Sushant is seen surrounded by his sisters as they tie him rakhis.
'Happy Rakshabandhan my sweet baby. We love you a lot and will always do so. You were, you are and you will always be our pride #HappyRakshaBandhan,' she captioned the collage.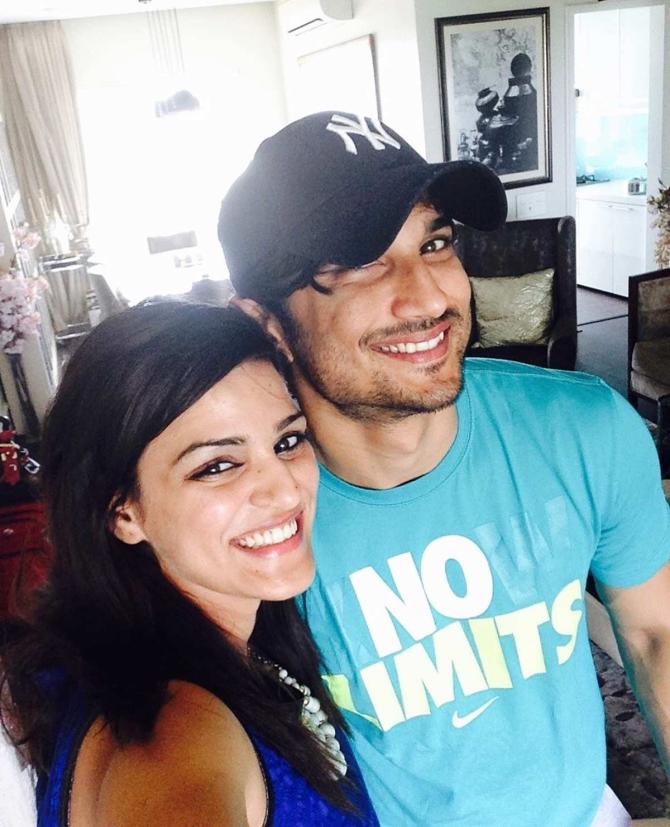 Shweta has appealed to Prime Minister Narendra Damodardas Modi demanding justice for Sushant, who died by suicide on June 14.
'We are from a very simple family. My brother had no godfather when he was in Bollywood nor do we have anyone right now. My request to you is to immediately look into this case and make sure that everything is handled in a sanitised way and no evidences are tampered with. Expecting justice to prevail,' she wrote on social media.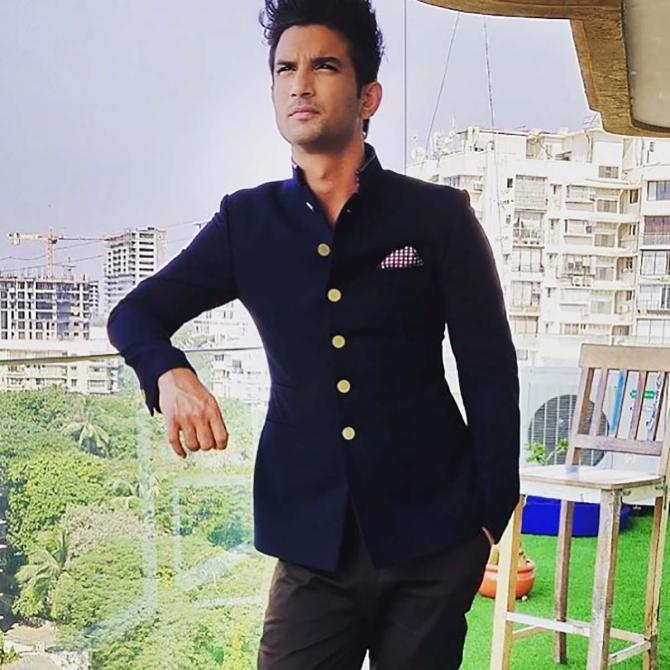 Meanwhile, Patna City Superintendent of Police Vinay Tiwari was quarantined by the BrihanMumbai Municipal Corpration with his hand stamped, indicating isolation period till August 15, after he arrived in Mumbai to supervise the probe being conducted by a Bihar police team.
Tiwari is quarantined at the State Reserve Police Force quarters in suburban Goregaon, north west Mumbai, a police officer said.
Bihar Director General of Police Gupteshwar Pandey alleged that Tiwari was 'forcibly quarantined' by the civic authorities in Mumbai.
'IPS officer Vinay Tiwari reached Mumbai today from Patna on official duty to lead the police team there, but he has been forcibly quarantined by BMC officials at 11 pm today. He was not provided accommodation in the IPS mess, despite request, and was staying in a guest Hguse in Goregaon,' Pandey tweeted.
Bihar Chief Minister Nitish Kumar voiced strong disapproval of the 'forcible' quarantine.
"Whatever has been done to him is inappropriate," Kumar said, adding that the matter has been taken up with the authorities in Maharashtra by DGP Pandey.
When asked if he would speak to his Maharashtra counterpart Uddhav Thackeray, Kumar said, "It is not a political matter. The issue at hand is a legal obligation of the Bihar police. We will make all possible efforts to fulfill the same."
He ducked queries about recommending a CBI inquiry into the matter, the demand for which has been raised by two of the deceased actor's sisters.
The chief minister was approached by journalists at a park where he tied a rakhi around a tree on the occasion of Raksha Bandhan.
Aslo present was Deputy Chief Minister Sushil Kumar Modi, a senior Bharatiya Janata Party leader, who has been vociferous in charging the Maharashtra government with non-cooperation with the Bihar police team.
The decision to quarantine Patna SP Tiwari is as per the Maharashtra government's directives, the BMC stated.
The Bihar police officer will have to make a formal request to the BMC to relax the necessary quarantine period, the BMC added.
After Tiwari arrived at Mumbai airport, he told reporters he was here to supervise his team and will probe all possible angles in the case.
"The Mumbai police are probing the case as per their style and we will do so as per ours," Tiwari declared. "If required, we will record the statements of Bollywood celebrities whose statements were recorded by the Mumbai police."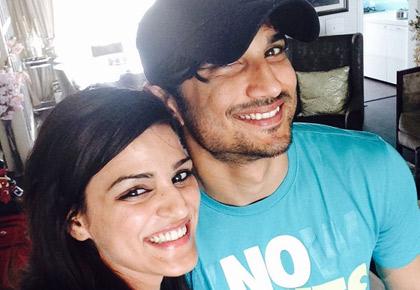 © Copyright 2023 PTI. All rights reserved. Republication or redistribution of PTI content, including by framing or similar means, is expressly prohibited without the prior written consent.