'Now when I look back on the sequences where his character Manny is preparing to die, asking his best friend if he will miss him, I feel it's eerie.'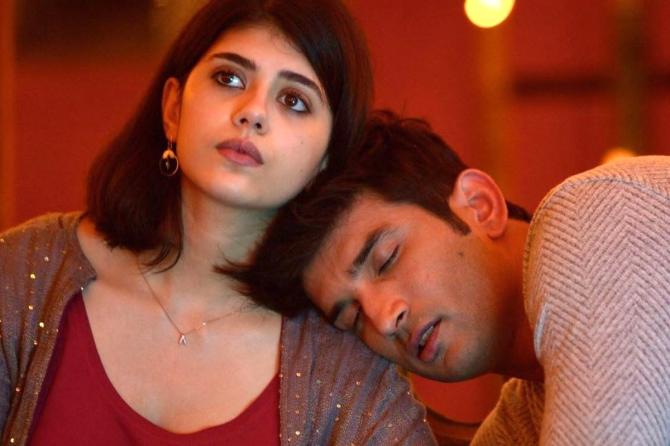 "When I cast Sushant (Singh Rajput) as a dying hero in Dil Bechara, I had no idea what cruel irony destiny had in store," says Director Mukesh Chhabra, who watched the actor's posthumous film on July 24 with his parents, along with the rest of the world.
"My father and mother cried during the film. As for me, I was sobbing throughout. I still can't believe Sushant is not with me to share this important moment in my life," Mukesh tells Subhash K Jha.
Sushant could not see the complete film.
"But he did see the the film during dubbing. After that, the lockdown happened. We were waiting for the situation to normalise, but God had other plans," sighs Mukesh.
He wanted to bring in Sushant's real personality into his character.
"He had a lot of charm. He was highly influenced by Shah Rukh Khan. I have brought in this element by making him do the iconic Dilwale Dulhaniya Le Jayenge train sequence as well as Shah Rukh's signature pose with his hands stretched out in Paris. I wanted to capture Sushant's zest for life, learning and travelling."
Sushant's dying sequences are unbearably poignant.
"When I was directing the film, those scenes had a different relevance. Now when I look back on the sequences where his character Manny is preparing to die, asking his best friend if he will miss him, I feel it's eerie. We never thought we were doing a film that would prove so painfully prophetic."
The fact that Sushant has died in most of his films has not escaped Mukesh.
"I should know; I was the casting director in some of those films. I don't what it was about Sushant and death. But they went hand in hand till his last film."
Mukesh says Sushant's fans have gone berserk with their emotional outpourings.
"I'm overwhelmed by the response to the film. I have been reading all the messages that poured in since the premiere on Friday evening. I went to sleep at 6 am on Saturday morning. I hope Sushant is watching the love that's pouring in."
***
'Who are these friends championing Sushant's cause?'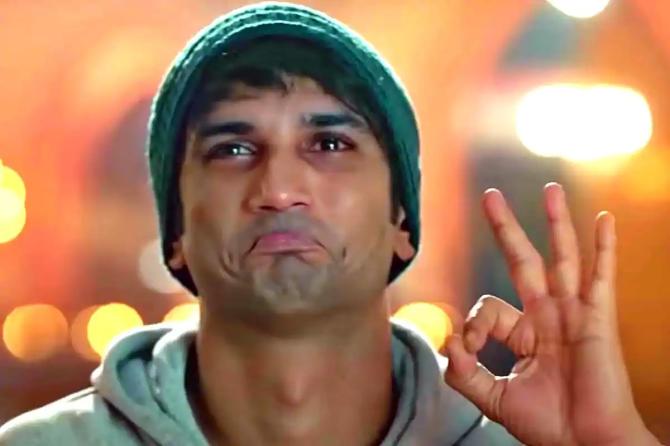 Writer-film-maker Rumi Jaffrey is upset with the way vested interests are milking Sushant's death.
"Who are these friends who are championing Sushant's cause?" he asks Subhash.
"He had never even met some of these people. And if you really care about Sushant's death, why don't you let the police do its job? The Maharashtra police is among the best in the country. If there is any aberration in the case, let them take care of it. Why are these so-called friends shouting 'murder' without any evidence of foul play?"
Rumi was called for questioning in Sushant's case by the Mumbai police.
"They asked me about my relations with Sushant. Other film-makers had gone with their lawyers; I went alone. I didn't even take water with me. They had to provide me with water."
Rumi couldn't bring himself to watch Dil Bechara.
"I couldn't bear to see Dil Bechara. To be reminded that this is the last time we see him was too much for me. I will watch it after some time when the wound is not so raw."
***
Sonchiriya to be re-released?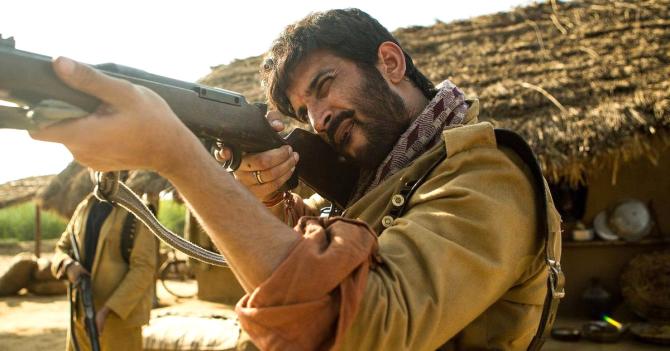 Sushant's best performance is probably in Abhishek Choubey's Sonchiriya. Yet, the film, and the performance, remain very under-rated.
Apparently, there are plans for the film's re-release on the OTT platform as well as in theatres, when they eventually open.
When I had mentioned that it is his best performance till date, Sushant had agreed with me.
"Id have to go with you on this. Though I've worked really hard on most of my roles, I have to say I worked specially hard on Sonchiriya. I'd like Sonchirya to be appreciated for all the hard work that our director Abhishek Choubey has put in... In fact, all of us actors and technicians slogged in the Chambal heat," Sushant had said.
Its box office failure did not dampen Sushant's spirits.
"It feels nice when the reviews appreciate one's efforts. I've never sought fame or fortune. I've never been enamoured by the Rs 100 crore club," he had said.
"I work entirely for my job satisfaction. Otherwise, I could have made money in any other profession. I am here to make a difference, firstly to myself."
"When I look back at my body of work, I want to feel a sense of pride. Whether it is Kai Po Che!, Byomkesh Bakshi, Dhoni, Kedarnath or Sonchiriya, I am happy and proud to be associated with these films."
Sushant had liked to surrender completely to his characters.
"I wouldn't be able to sleep peacefully if I didn't give all of myself to every character I accept. Agar main apne kirdaar ko theek se pehchan na paaon usski antar-aatma ko choo na loon, toh yeh toh beimaani hogi (If I don't get to know my character well and touch its essence, it would be a betrayal). Either I don't accept a film. Or if I do, I surrender to it completely."
Shooting for his outlaw's role in Sonchiriya, Sushant had spent weeks preparing himself, staying unwashed, unfed, unattended.
"My character wanted to surrender to the law. I surrendered to the law of self-discipline that I've made for my job. What I found in common between my characters in Kedarnath and Sonchiriya was that core of humanism."
"Mujhe woh pakadna tha (I had to catch that). Baqi success or failure is not something I understand."