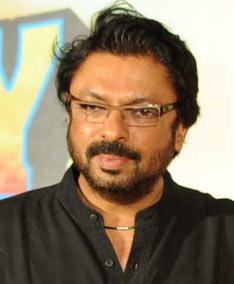 Not many know that Aditya Pancholi and Sanjay Leela Bhansali are neighbours. They live on different floors of the same building in Mumbai.
Though Sanjay doesn't meet Aditya much , his mother is quite close to Aditya's wife Zarina Wahab.

"They are constantly in touch. Zarinaji is a fantastic cook and she brings up dishes all the time. My mother also looks out for Zarinaji and her family all the time," says Sanjay affectionately.

It was during one of Zarina's regular afternoon sessions with Mrs Bhansali that the suggestion that Suraj assist Sanjay was mooted.

"That's how Suraj came to me to assist me for Guzaarish," says Bhansali. "I must admit he was extremely hard-working, focussed and soft-spoken. Suraj would be on the sets on time and he was a fast-learner. There were no airs about being a star-son. Zarina and Aditya have a done a good job of bringing him up."

Sanjay is looking forward to working with Suraj again. "I wouldn't mind directing him. To me, he seems as gentle and affectionate as Zarinaji."

Suraj, meanwhile, is in judicial custody in connection with Jiah Khan's suicide.
In the picture: Sanjay Leela Bhansali. Photograph: Pradeep Bandekar