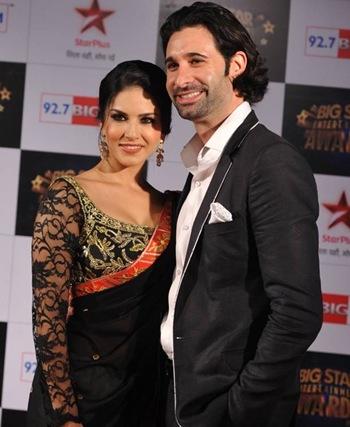 Presumably taking cue from Ram Gopal Varma's Antara Mali starrer Main Madhuri Dixit Banna Chahti Hoon, filmmaker Kanti Shah has zeroed in on a title for his next film.
Pioneer of the horex (horror-sex) genre with titles like Khooni Shaitaan, Pyaasa Haiwaan, Khooni Bhootni, MMS Kand to his credit, Shah has named his next Main Sunny Leone Banna Chahti Hoon.
The film reportedly is the story of a woman who becomes a top notch porn star.
Sunny Leone and her manager husband Daniel Weber are far from amused with this development.

While they refused to comment on this unauthorised homage to the Ek Paheli Leela actress, sources close to the couple reveal that they plan to take legal action against Shah for using Sunny Leone's name without permission.
"Making Main Sunny Leone Banna Chahti Hoon is not the same thing as Main Madhuri Dixit Banna Chahti Hoon. We all know the difference," says a source close to Leone.

Here's hoping Mr Shah has some backup titles up his sleeve.

Photograph: Pradeep Bandekar