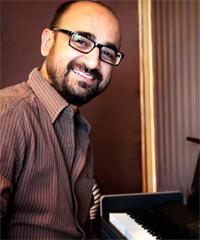 "First I was her fan, now I'm going to her husband," says Sunidhi Chauhan's bridegroom-to-be musician Hitesh Sonik.
The shy and reserved musician claims he will marry the singer in April. They have known each other for 15 years.
"She was a little more than a child when she won the
Meri Awaz Suno
music contest on television," he says. "That's when we became friends. Over the years, she became a fine singer, and our friendship grew into love."
Hitesh is the grand-nephew of the well-known music composer Sonik of the Sonik-Omi pair in the 1960s and 70s.
"My grand-uncle Sonik was blind by birth," Hitesh says. "He first struggled to establish himself as a singer. Then, when he lost his voice, he got together with his nephew to form the successful Sonik-Omi composing duo, which gave us evergreen hits like
Kanha re kanha (Truck Driver), Kaan mein jhumka chaal mein thumka (Sawan Bhadow
) and 
Raaz ki baat keh doon to (Dharma
)."
Hitesh, who served as an assistant musician to Vishal Bhardwaj in 11 films, is now trying to establish himself as an independent composer. "I've done songs in Luv Ranjan's
Pyaar Ka Punchnaama
and Raghav Dhar's
My Friend Pinto
. Now I'm working on the songs of  Luv Ranjan's new film
Akaash Vani,
" he says.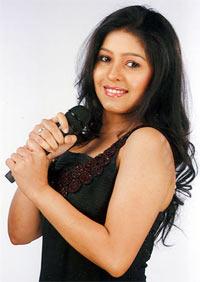 And yes, Hitesh lets out shyly that Sunidhi has sung for him. "She has so far sung only one of my compositions in My Friend Pinto. Just because she is the woman in my life doesn't mean I'd want to use a voice as powerful as hers... until it's needed for one of my compositions."
Hitesh intends to keep the professional and personal apart. "That Sunidhi is a wonderful singer is only a part of her personality. I love her first and foremost for the person she is. She has blended so well into my family. My folks dote on her. And I am very comfortable with her family too."
Hitesh says there's little time and much to do before the wedding.
"We thought the wedding would be an intimate affair. But when we went through our invitation lists, we discovered we had to invite a lot more people than we thought. We're working on the preparations. April is not far off. She's a very busy singer and I have assignments. But we've made sure we have time to prepare for the wedding," he says.