'Sulochanaji was indeed a mother-figure to both the Hindi and Marathi film industry.'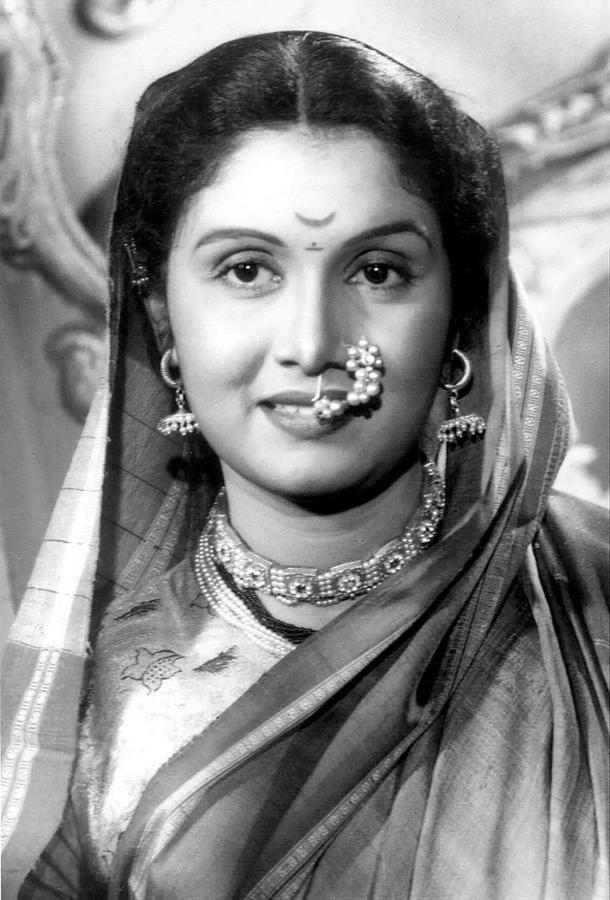 Sulochana Latkar, who played mother to nearly every top star of the 1960s and 1970s, passed away on Sunday, June 4, 2023.
With that, Indian cinema has lost the last of the archetypal screen mother, after Leela Chitnis, Achala Sachdev and, of course, Nirupa Roy.
'After Nirupa Royji,' says Amitabh Bachchan, 'she played my mother in the largest number of films.'
'Sulochanaji was indeed a mother-figure to both the Hindi and Marathi film industry. I still remember the beautiful handwritten letter she had sent me on my 75th birthday. It was one of the most cherished gifts I've ever received.'
Asha Parekh adds, "I've done many films with her. I can't remember a time when Sulochanaji was not part of the film industry. All of us gave her the same respect that we gave our real mothers."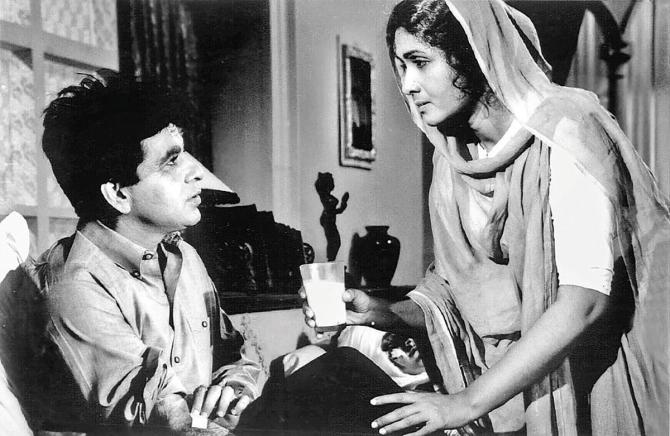 "Sulochanaji left us at the age of 96 and spent a good 70 years of that in front of the camera. So I'd say she did not belonge to Marathi or Hindi cinema but to Indian cinema," says Marathi director Sameer Vidwans of Anandi Gopal fame, who will make his Hindi debut with Satyaprem Ki Katha.
"Sulochanaji was a metaphor for ideal motherhood. People said, 'Ma ho toh Sulochana jaisi ho,': Vidwans adds. She was such a lovely person and so serene on screen."
"When she came on screen, she exuded a maternal solace. While her going is a blow for Hindi cinema, it is an irreparable loss for Marathi cinema. She is an integral part of the history of Indian cinema."
Born on July 30, 1928, in Khadaklat village, Chikodi taluk, Belgaum district, Sulochana made her acting debut in 1946.
Sasurvas, Vahinichya Bangdya, Meeth Bhakar, Sangtye Aika, Laxmi Ali Ghara, Moti Manse, Jivacha Sakha, Pativrata, Sukhache Sobti, Bhaubheej, Akashganga and Dhakti Jau were among the Marathi films in which she starred as the lead actress from 1946 to 1961.
She worked with Sunil Dutt (Heera, Jhoola, Ek Phool Char Kante, Sujata, Chirag, Reshma Aur Shera), Dev Anand (Jab Pyar Kisise Hota Hai, Pyar Mohabbat, Duniya) and Rajesh Khanna (Dil Daulat Duniya, Bahraon Ke Sapne, Doli).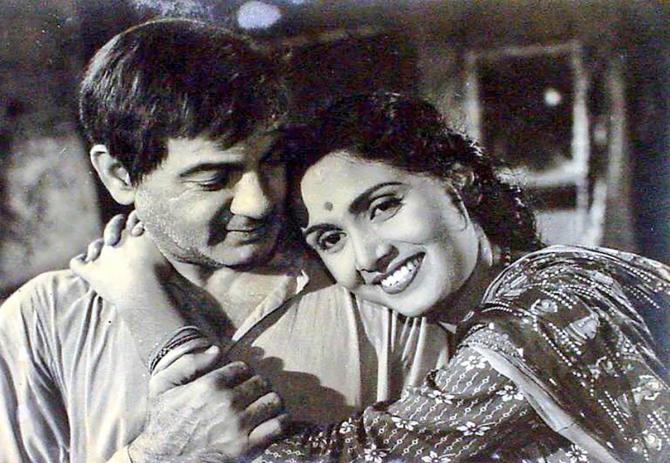 She was awarded the Padma Shri in 1999.
In 2004, she received the Filmfare Lifetime Achievement Award. She received the Maharashtra Bhushan Award from the Maharashtra government in 2009.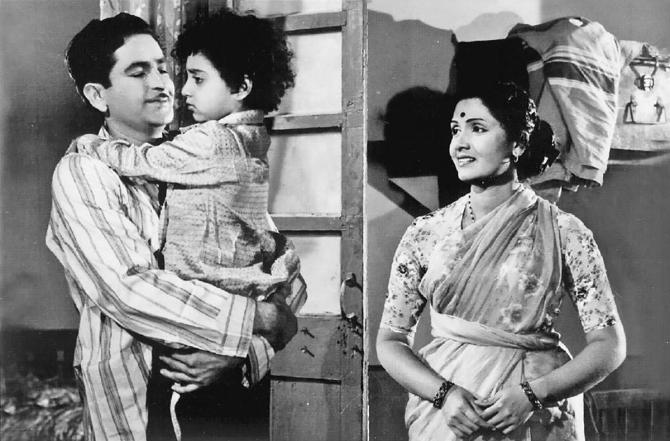 While recalling her performance in a Marathi film, Madhuri Dixit tweeted, 'Sulochanatai was one of the most loved and graceful actresses cinema has seen. My favourite film of hers will always be Sangate Aika. Her performance in every film was memorable. I will miss our conversations may you rest in peace. Your contribution to Indian cinema will always be remembered.'
'The news of the death of Sulochana Didi is very sad. A heartfelt tribute to this great actress who ruled the hearts of audiences in Marathi and Hindi cinema,' tweeted Riteish Deshmukh.
The late actor has left an everlasting impact with many of her performances like Charumati Chowdhury in Bimal Roy's creation Sujata, starring Nutan and Sunil Dutt, or Laxmi of the 1964 film Ayee Milan Ki Bela.
Her best known Hindi films include Nai Roshni, Aaye Din Bahar Ke, Aaye Milan Ki Bela, Ab Dilli Dur Nahin, Majboor, Gora Aur Kala, Devar, Bandini, Kahani Kismat Ki, Talaash and Azaad.