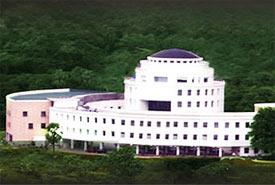 In the next few weeks, the Bombay High Court will hear Whistling Wood's petition to review its 2011 directive to vacate the land it occupies in Film City, Mumbai.

Ketan Rana's first film, Dekh Le, a take on women's empowerment, hit a million views within a week of being released.

Earlier, he had worked as assistant director to Rohan Sippy for Nautanki Saala.

Not bad for a 25-year-old.

Rana -- an engineering dropout with no background in films -- says the doors would not have opened if he had not studied film-making for two years at Whistling Woods International in Mumbai.

The stamp of the institute has proved invaluable in a sector where dreams die fast.
It is a stamp that more than 1,000 people in various parts of the Rs 83,000-crore media and entertainment industry sport.

Some of Whistling Woods alumni have been part of international projects like Life of Pi and Mission Impossible IV. Others work for media firms such as Disney India, DreamWorks and Balaji Telefilms.

The idea behind Whistling Woods was to "develop talent to make films for the global market," says founder and filmmaker Subhash Ghai.

By that measure, Whistling Woods has done well. It is the largest film school in Asia and ranks among the top ten in the world, according to a Hollywood Reporter report in 2010.
Nevertheless, chances are that by July 2014, Whistling Woods will have to bring down its shutters.

In the next few weeks, the Bombay High Court will hear the institute's petition to review its 2011 directive to vacate the land it occupies in Film City. The decision was upheld by the Supreme Court in 2012.
How the crisis started

In 2003, CAG had asked why land worth Rs 31.20 crore was valued at only Rs 3 crore.

This, says Ghai, is a question arising from misinformation as Rs 3 crore was the value of the equity the government got, not of the land.

Based on this, in 2004, the Bombay High Court noted that the government was "desirous of shifting from a joint venture to a lease model."

The Maharashtra government asked Whistling Wood not to develop the remaining 14.5 acres (of the 20 acres allotted), where the hostel and studio were meant to come up. "They also told us to continue under the joint venture till the shift was made," says Ghai.
In 2009, public interest litigation challenged the land allocation, alleging impropriety. However, nothing happened for a while.

In 2011, a steering committee was set up to suggest on what terms Whistling Woods could be shifted from a joint venture to a rental model. Even before the committee could decide on anything, the Bombay High Court ruled against Whistling Wood, based on the litigation.

The court noted that the joint venture was signed without any formal resolution passed by the board of directors of MFSCDC.

It directed Whistling Wood to return the unused 14.5 acres and vacate the rest by 31 July 2014. In 2012, the Supreme Court upheld the decision.

The same year, Mukta Arts filed a review petition in the Bombay High Court. It will come up for hearing in the next few weeks.
All the action

Whistling Woods lies within 15 kilometres of every major film, television and media company in this country. This combined with Ghai's antecedents as a successful film-maker (Hero, Karz etc) gives the school access to resources which are just not available elsewhere in the country.

From Shyam Benegal and Shabana Azmi to Anjum Rajabali and Vishal Bhardwaj, its faculty is drawn from the best in the business.

It is right in the centre of an ecosystem that is impossible to recreate anywhere else. This is the biggest edge it has over rivals. Film schools in most countries, except perhaps in the United States and South Korea, do not have access to a robust local film industry like the one in Mumbai.

This has made Whistling Woods a rich hub of knowledge on the pedagogy and structure around running a film school, an expertise other countries are increasingly seeking. In September this year, the Bradford College-Whistling Woods Film School opened in the United Kingdom with courses on films and animation.

Then there is the joint venture with Nigeria-based Udemba Group. Together, the two will launch the African Film and TV Academy in Lagos in 2014, says Meghna Ghai-Puri, Whistling Woods president and Ghai's daughter.

"A school like Whistling Woods is a need in a country with such a large audio visual industry. I'd hate to see it in trouble," says Kiran Karnik, a governing council member and former head of NASSCOM, an association representing the country's IT industry.
Why then is Whistling Woods, which took six years and Rs 100 crore in the making, in trouble?
In 2000, Mukta Arts, the company Ghai founded, raised Rs 100 crore through an initial public offer.

Of this, Rs 23 crore was meant for an integrated studio-cum-research-and-training institute. Panvel, on the outskirts of Mumbai, was chosen as the site. The (then) cultural secretary of the state and head of Maharashtra Film, Stage and Cultural Development Corporation (MFSCDC), Govind Swarup, exhorted Ghai to come to Film City in Goregaon.

Whistling Woods ended up as an 85/15 joint venture of Mukta Arts and MFSCDC.

In lieu of its 15 per cent equity, the government contributed land which was valued equivalent to the cash it would have to infuse: Rs 3 crore. This is how Whistling Woods got 20 acres in Film City.
Anand Mahindra, Karnik, Pradeep Guha and Manmohan Shetty joined the governing board of Whistling Woods.

The first faculty member, Olivia Augustine, visited some of the top film schools in the world to figure out what Whistling Woods should be about.

"The commitment was very high from Ghai and Meghna. Ghai used all his connections inside and outside the industry to make this an international-quality film school," remembers Karnik.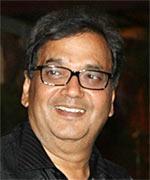 CAG's questions

In 2003, three years before the school opened, the Comptroller and Auditor General (CAG) raised the issue of land valuation.

This culminated in the Bombay Court order. Most analysts say that errors, if any, are those of omission. For instance, the joint venture was not recognised by the court because MFSCDC had failed to pass a board resolution, even though its managing directors kept attending board meetings from 2003 to 2010.

The land was valued on the same basis as any land in a no-development zone would be. This figure was mixed up with equity valuation by CAG, says Ghai.

Many bureaucrats agree that Whistling Woods is taking the flak for what was the government's fault.

"Every chief minister said 'continue working and the whole agreement would shift to a lease rental'.

The government was a partner in this, it was public-private partnership," emphasises Ghai, an alumnus of the Film and Television Institute of India, Pune.
Abhinav Shrivastava, an associate with the law offices of Nandan Kamath in Bangalore, reckons that Whistling Woods's case is weak. "If a natural resource like land is transferred to a private party, the revenue from that should be maximised, especially if it is for private use," says he.

Ghai retorts that if profit maximisation was the motive he would have set up a multiplex or a mall, not a school.
As the date for the review petition comes closer, Ghai says it would "help if the Maharashtra government joins hands with Whistling Woods to make its position clear."

He is open to an enquiry from the Central Bureau of Investigation, if it helps clear the institute's name. All efforts to get a comment from the government in Maharashtra were futile.
As things stand right now, Whistling Woods needs to move out of Film City and also pay close to Rs 80 crore as retrospective rent for land that hasn't even been fully used. With a topline of Rs 262 crore and net profit of just under Rs 3 crore, Mukta Arts' balance sheet can't take that load.

The institute manages to meet its operating expenses, but loses Rs 3-5 crore a year due to piled up losses, says Ghai.
A school's salvage plan

What are Whistling Woods' options? The obvious one is to shift to another city or town. It has invitations from other state governments.

This would mean giving up on the advantages that it enjoys from being located in Mumbai. The second is to shift to a new location in Mumbai. Given the real estate prices in the city, this is possible only if Whistling Woods gets a benefactor.

For now, the plan is to move the institute to Mukta House, which has its offices in Film City, if the judgement goes against it. "This (the Whistling Woods) building is custom made for film education; to shift all this after eight years is difficult," says Ghai.
For the film business, Whistling Woods is the equivalent of IIMs, a source of well- trained talent. It would be a pity if it were shut down.
In the picture: Whistling Woods academy. Photograph: whistlingwoods.net