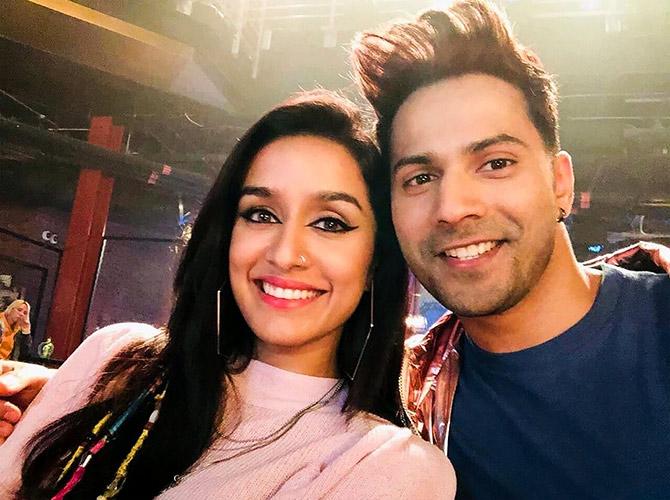 Choreographer-turned-director Remo D'Souza returns with another dance film.
Street Dancer 3D looks like a film that will make audiences jump out of their seats and dance in the aisles, and he agrees.
"We live in troubled times. Everyone is worried and suffering. Why not make films that will give them a reason to be smile for two hours?" Remo asks Subhash K Jha.
Remo, whose ABCD (Anybody Can Dance) and ABCD 2 were instant hits in 2013 and 2015 respectively, is happy to be associated with the dance genre. He made a disastrous attempt with his previous directorial project Race 3 when he moved out of his comfort zone to make an action film.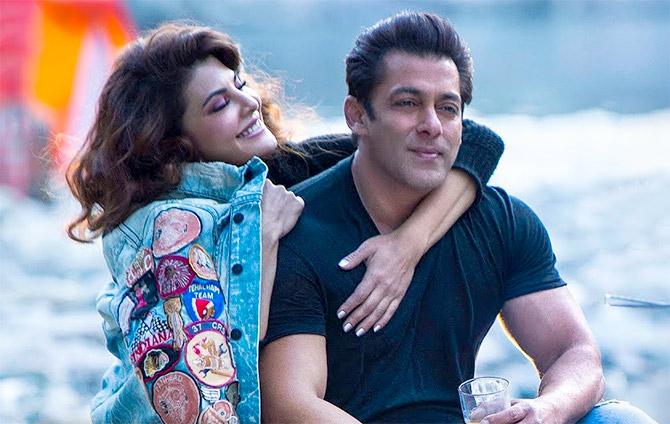 Remo claims he is proud of Race 3.
"It wasn't the disaster it was made out to be," he says. "It made money, maybe not the kind Salman Khan starrers are expected to. But I am so happy I got to work with Salman Sir. There are so many directors who want to work with him but haven't done so. Collaborating with him was a dream come true."
As far as the weak script goes, Remo defends himself: "See, my other directorial projects the stories are all written by me. But with Race 3, I went into someone else's story. That made a difference to my treatment of the subject. I'm happy to be back directing my own script."
Katrina Kaif was to play the opposite Varun Dhawan in Street Dancer 3D. So what happened?
"Bharat happened," Remo replies. "Priyanka Chopra quit Salman's Bharat and he needed an immediate replacement. Katrina regrettably left our film. I was looking forward to working with her but she was gracious enough to tell us to go ahead with another actress. That's how Shraddha came into Street Dancer 3D."
Remo is delighted with Varun and Shraddha reuniting in his film.
"I directed them in ABCD 2 four years ago. In the interim, they have grown so much as actors and dancers, it was like directing a different lead pair."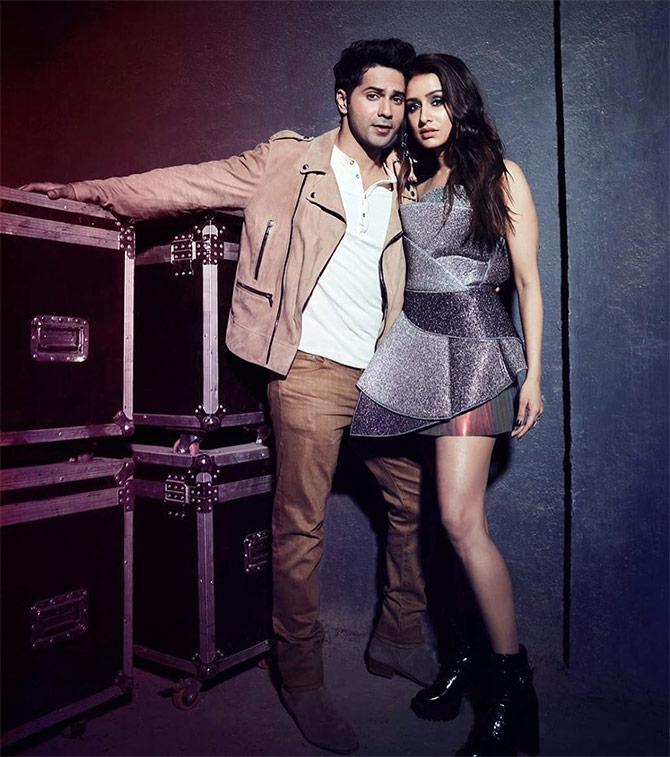 Interestingly, Varun and Shraddha are cast as rival dancers from the two sides of the border.
"We didn't plan it as such but Street Dancer 3D has acquired an unexpected relevance," Remo says. "It addresses cross-border issues, the problem of migration, etc but Street Dancer 3D is not a political film at all. It's just a happy harmless fun and dance film where Shraddha happens to play a Pakistani."
Street Dancer 3D employs a new technique to enhance the dance pieces.
"Besides 3D, we have used the D-Box technique, whereby the seats with move with the audience during the dancing on screen. Earlier, this technique was used in the film War. Given a chance, I'd like to make all my films in 3D."
Street Dancer 3D will release on January 24 along with Ashwiny Iyer Tiwari's Panga but Remo sees no competition.
"They're completely different films," he says. "I am sure Panga is a good film. Kangana Ranaut is a fabulous actress. There is no competition between Street Dancer 3D and Panga. They are completely different films. Being a holiday weekend I am sure audiences would he happy to see both films."