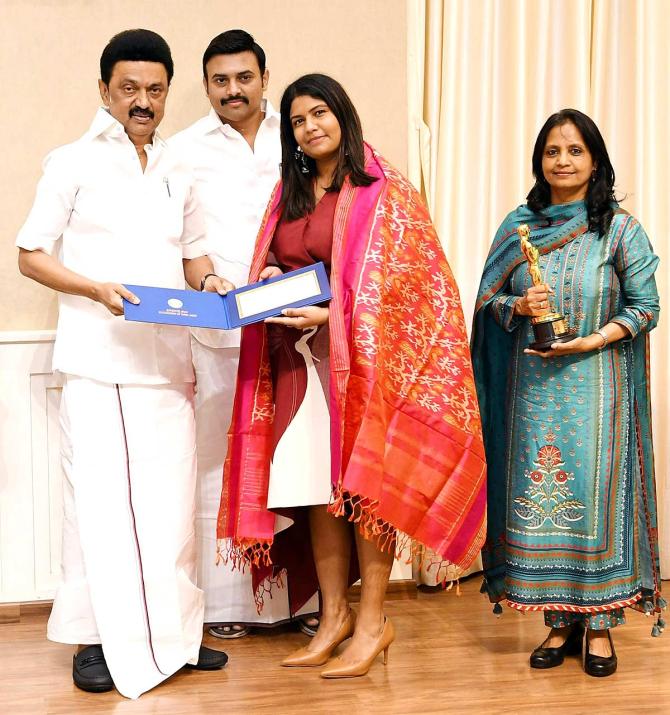 Kartiki Gonsalves is getting a lot of love and recognition for her documentary The Elephant Whisperers, which won an Oscar earlier this month.
Tamil Nadu Chief Minister M K Stalin handed over a cheque of Rs 1 crore (Rs 10 million), a memento and a shawl to Gonsalves, as a token of appreciation, on March 22.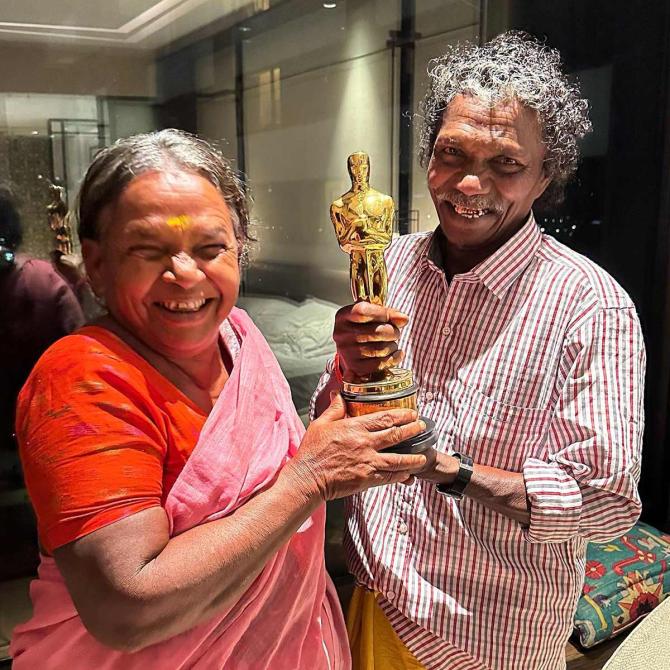 The documentary tells the heartwarming story of an indigenous couple named Bomman and Bellie, who take care of orphaned elephants, Raghu and Ammu.
The couple have also been felicitated by Stalin.
Holding the Oscar, they look even more thrilled!
Interestingly, after the documentary won the Oscar, tourists have been thronging the Mudumalai Theppakadu elephant camp to see the elephants which made it famous.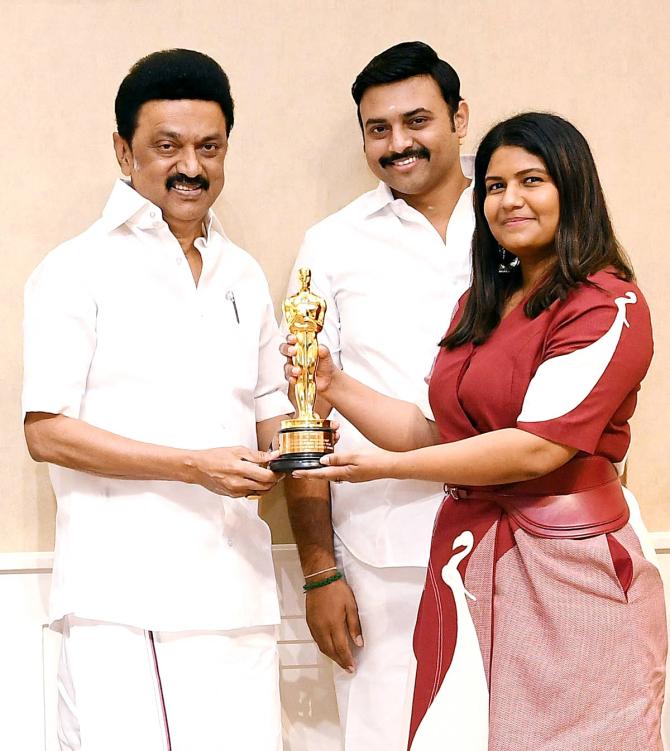 In her Oscar-winning speech, Gonsalves had said, 'I stand here today to speak on the sacred bond between us and our natural world. For the respect of indigenous communities. For entity towards other living beings, we share our space with.
'And finally for co-existence. Thank you to the Academy for recognising our film highlighting indigenous people and animals. To Netflix for believing in the power of this film. To Guneet, my producer and my entire team and finally, to my mother, father and sister, who are up there somewhere, you're the centre of my universe. To my motherland India.'
The documentary is produced by Guneet Monga and Achin Jain under the banner of Sikhya Entertainment.