Film buffs in Hyderabad are in for a treat as the city will finally have an International Film Festival of its own. The Hyderabad International Film Festival (HIFF) will start on March 23, and go on till March 29.
The HIFF is being organised by the Hyderabad Film Club and AP Film Director's Association in collaboration with the Government of Andhra Pradesh.
It will be inaugurated by Chief Minister Dr YS Rajasekhara Reddy on March 22 at the Lalitha Kala Thoranam. The festival opens with Goutam Ghose's film Yatra, which was shot partly in Hyderabad last year. Ghose (who began his career with Maa Bhoomi in Telugu, shot in and around Hyderabad) is likely to be present at the festival.
The festival includes a variety fare in different sections namely World Cinema, World Classics, Focus on a Country, Indian Cinema, Telugu Cinema, Short and Documentary Films. The only section with a competition is the short and documentary films. The jury comprising well-known Assamese filmmaker Jahnu Barua and Hyderabad-based Mani Shankar (whose films include 16 December, Rudraksh and Tango Charlie) will judge the films.
A retrospective of six films of the renowned director Shyam Benegal is to be held. Benegal is expected to be present.  
South Africa is the Country under Focus and the films to be shown are The Stick, Sarafina, Cry, The Beloved Country, Paljas, The Long Run, Red Dust and Yesterday (a moving film dealing with HIV/AIDS). Most of these films are produced by Anant Singh (an Indian based in South Africa).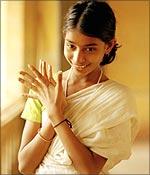 The World Cinema section includes about 50 films from different countries such as France, Iran, Germany, South Africa, Egypt, Turkey, Poland, Algeria, Hungary, Japan, Switzerland, Serbia, Azerbaijan to name a few. One of the Polish films Solidarity has been made by 13 directors including Zanussi and Wajda. An interesting package of French comedies and feature films and Iranian films will be screened.   
The Indian Cinema fare includes the Telugu film Vanaja. Directed by Rajnesh Domalpalli, it won a Bear at the Berlin International Film Festival this year. Rajnesh has recently been selected for the prestigious Gollapudi Srinivas Award.
This section also includes Hope (Telugu, directed by Satish), Kamli (Telugu, directed by K N T Sastry), Naya Neralu (Kannada, directed by Girish Kasaravalli) and Unni (Malayalam, directed by Murali Nair). Nair had won the Camera d'Or at Cannes for his Malayalam film Maranasimhasanam. The festival will see Unni's first Indian screening.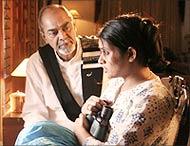 The other films in this category include Manasarovar (English, directed by Anup Kurian who is also a Gollapudi Srinivas Award winner), Kathantara (Oriya), Joymati (Assamese) and Anuranan (Bengali).
Deepa Mehta's Water and Mira Nair's The Namesake also feature in the festival. In all probability, The Namesake will be the closing film.
About 10 world classics, six Telugu classics and six popular Telugu films will be screened. Interactive sessions, workshops and seminars are to be part of this festival.