Ashraf Thamarassery was among the few who were present in the embalming room in Dubai.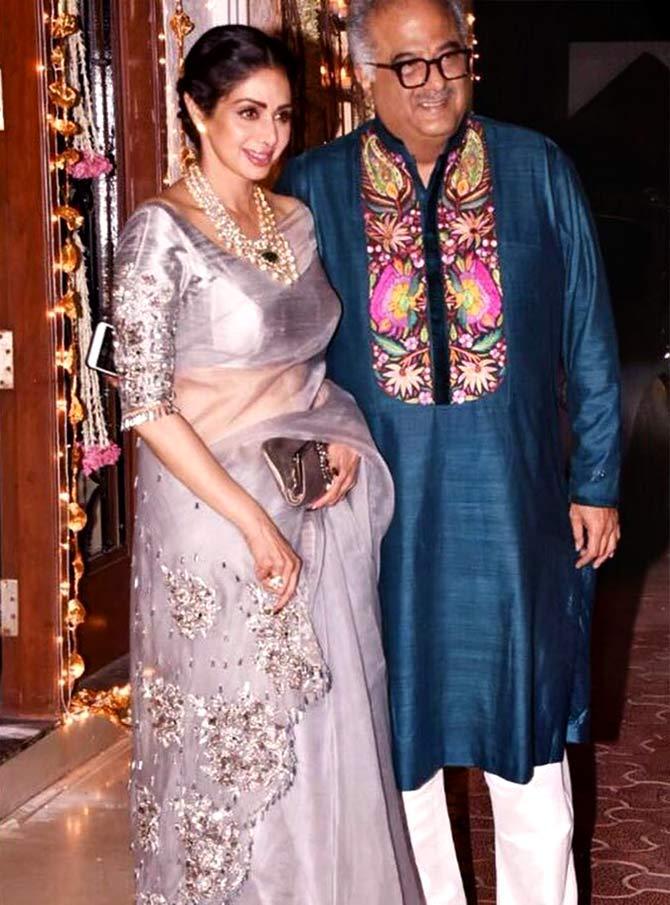 Photograph: Kind courtesy Sridevi/Instagram
Sridevi looked like a 'sleeping beauty' on her final journey home from Dubai, an Indian social worker, who was involved in the process to repatriate the Bollywood star's body to India, has said.
Ashraf Thamarassery was among the handful of people who saw Sridevi for the last time before her mortal remains were embalmed and taken to Mumbai in a private jet yesterday, the Gulf News reported.
'She looked like she was sleeping peacefully ... a sleeping beauty,' Ashraf, who hails from Kozhikode in north Kerala, told the newspaper.
The Bollywood icon's face, he said, did not look much different from how he had seen her on screen and in photographs.
There was no wound on her head as reported by a section of the media, he told Press Trust of India on the phone.
Ashraf is known as the 'Friend of the Dead' in the UAE for assisting the repatriation of over 4,700 bodies of expatriates from across the world during the past 18 years. He offers his service free of cost.
Ashraf said he was among the few who were present in the embalming room.
Sridevi was wrapped in three white cotton sheets. She was taken in an ordinary wooden coffin that costs 1,840 dirhams (about Rs 32,000), Ashraf, who owns a garage in Ajman, said.
The embalming certificate issued by the Dubai health authority bears Ashraf's name.