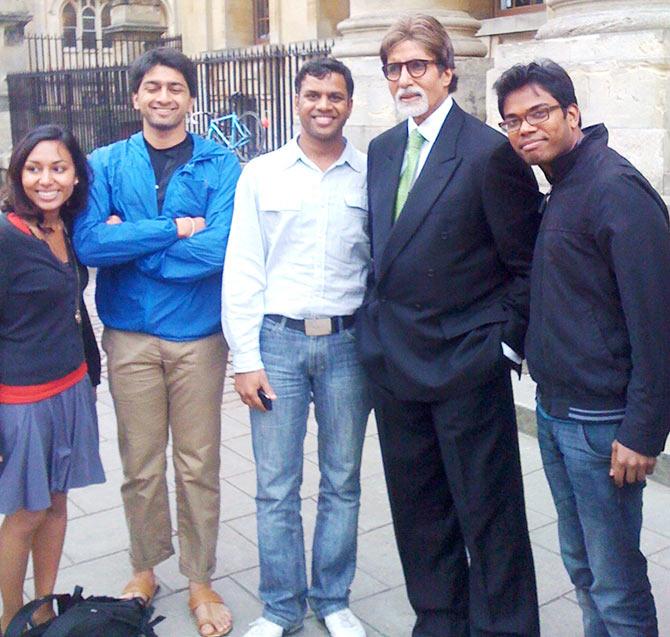 Reader Gautam Kishore met Amitabh Bachchan at Oxford, England.
Gautam writes: 'He was invited here to give some speech... he was walking down the old Oxford streets with just three people around him.

'I was lucky to be walking around the same place and spotted him. He obliged for the photo and we spoke for one minute. An unforgettable day of my life!'

If you encounter/meet/see film or television personalities and take a photograph or a video of the star(s), please scan the photograph(s) and upload it on ZaraBol. We will feature the best images and video clips right here on Rediff Movies. Share the photograph with us on ZaraBol!
Or just mail us your pictures!