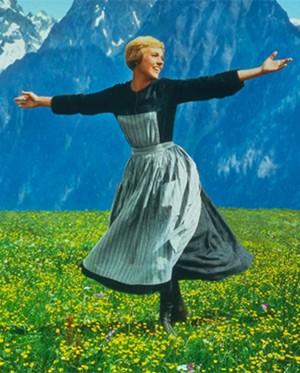 As Sound of Music turns 50 today, here's a look at its beloved Von Trapp family and what they're doing today.

Julie Andrews swirling in a field of flowers against snow-clad Alps.
Blue-eyed Christopher Plummer humming the haunting melody, Edelweiss.
Seven charming kids learning the Do-Re-Mi's of music in the beautiful city of Salzburg.
Befuddled nuns struggling to solve a problem called Maria.
One can never run out of listing their favourite things about this beloved musical.
An eternal favourite of most families, the wide-eyed optimism of Robert Wise's The Sound of Music is as appealing as it was the day it released -- March 2, 1965.
In this silver screen adaptation of a Broadway musical of the same name, which in turn is inspired by Maria von Trapp's memoir, The Story of the Trapp Family Singers, an effervescent postulant introduces singing and vibrancy in an Austrian naval officer's dull family while serving as governess to his seven motherless kids through her goodness and creativity.

The events occur against the backdrop of Anschluss -- the annexation of Austria by Nazi Germany in 1938.
On its Golden Anniversary, we look back at the reel von Trapp family and what they are up to.

Julie Andrews as Maria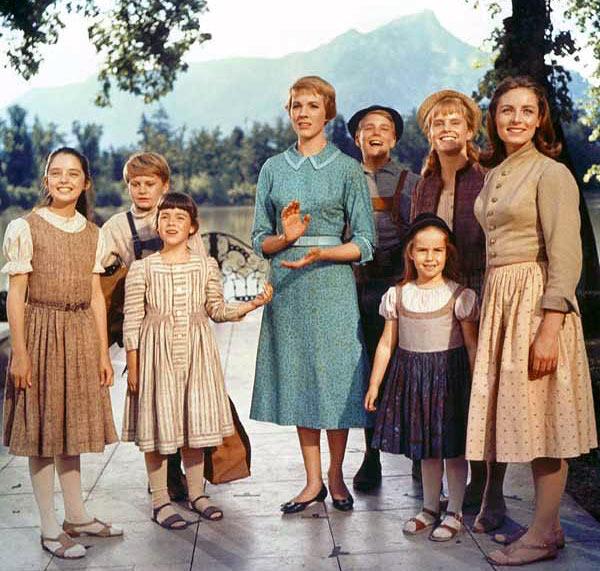 '
A flibbertijibbet! A will-o'-the wisp! A clown!'
Ever the epitome of grace and class, few could bring out the contradictions of Maria as elegantly as Julie Andrews and her lilting voice. (The latter was significantly affected after a throat surgery in 1997.)

She went on to star in Alfred Hitchock's Torn Curtain and George Roy Hill's Thoroughly Modern Millie before settling for theatre and television.
Delicacy of manners is synonymous with the honorary Dame's performances and aura, no wonder the 79-year-old is often cast as royalty -- be it Queen of Genovia (in The Princess Diaries) or Princess Fiona's mother (Shrek).
Meanwhile, we last heard her as the voice of Gru's mom in the hit animation, Despicable Me.

Christopher Plummer as Captain von Trapp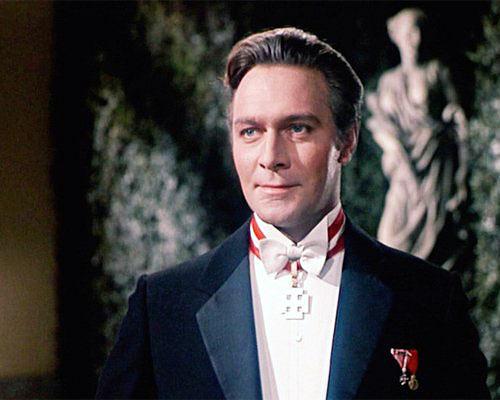 Who can forget Georg von Trapp's sensual gaze and smooth vocals?

Apparently the man who played him.

Christopher Plummer found The Sound of Music experience too syrupy for his taste. 'It was so awful and sentimental and gooey,' he was once quoted saying.
Even so, the film's iconic success paved the way for the talented Canadian.

In a career spanning over five decades, Plummer has starred in numerous major studio movies and is the oldest actor alive to have won an Oscar for his terrific performance in Beginners.
The 85-year-old legend features in Atom Egoyan's upcoming Remember and Dan Fogelman's Danny Collins.

Charmian Karr as Liesl von Trapp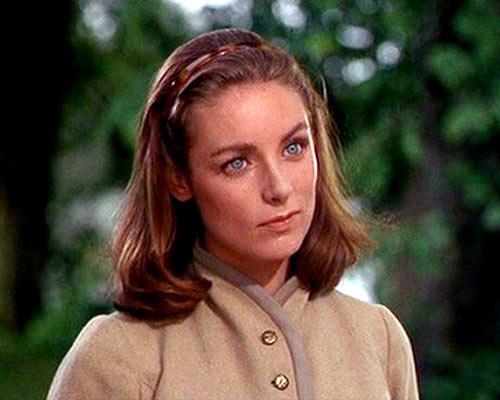 Can you believe the 'I am 16 going on 17' Liesl is a senior citizen now?
The pretty lass conveyed the first throes of love without restraint in The Sound of Music and turned out to be quite a romantic in reality too.
She bid adieu to films soon after to marry Jay Brent with whom she has two kids, Jennifer and Emily.

Karr runs an interior design company in California and has penned two books sharing her memories of working on the classic –- Forever Liesl and Letters to Liesl.

Nicholas Hammond as Friederich von Trapp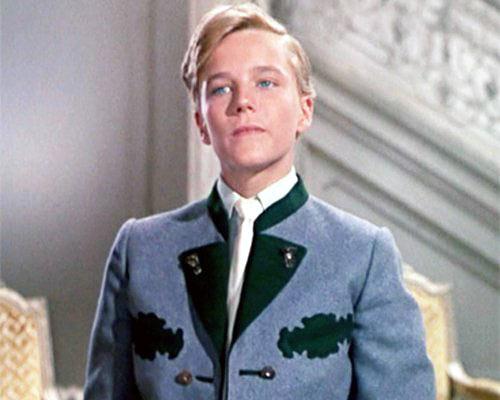 At 64, Nicholas Hammond looks back at his days on The Sound of Music with fond nostalgia likening it to 'Disneyland.'
After playing the boy who hero-worships his father, the Princeton graduate went on to don Spider-Man's suit on small screen.
Recently, he worked on the award-winning documentary Climbing Every Mountain, which explores the actual story of the Von Trapps.

Heather Menzies-Urich as Louisa von Trapp
From a precocious tween to a Playboy's nude pinup, Heather Menzies-Urich sure kept things interesting.
Grown up parts in TV series, Logan's Run and B-movie Piranha didn't lead up to much.

Neither did her first marriage to John Kluett.
She remarried Robert Urich of S.W.A.T fame and adopted three kids.

His death from cancer and her own battle with ovarian cancer prompted her to set up a centre for the same, a cause she's dedicated herself to.

Duane Chase as Kurt von Trapp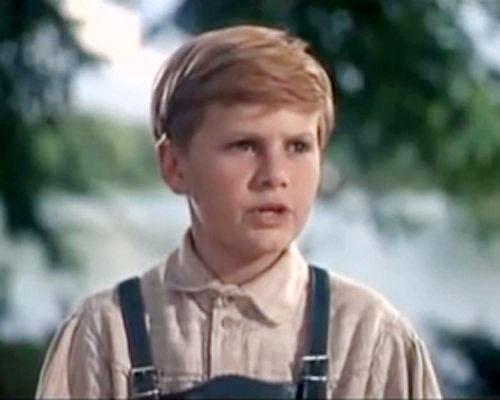 "
'I am Kurt. I am 11. I am incorrigible.'

Quite an introduction from Duane Chase, the adorable fourth kid.
But Chase preferred academics over arc lights and went on to garner a masters degree in geology.

The Seattle-based Chase now designs computer software for geologists and geophysicists.

Angela Cartwright as Brigitta von Trapp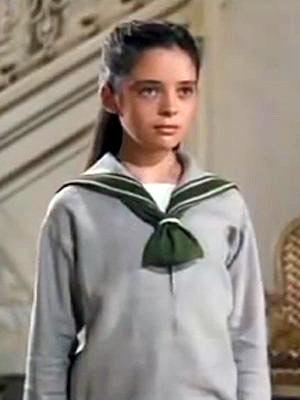 Angela Cartwright's acting career didn't quite reach the highs post-Sound of Music and TV-series Lost in Space.
Instead, she got into photography and set up an art studio in Los Angeles.
Married with two kids and a grandchild, Cartwright came out with her latest book on film and fashion photography, Styling The Stars: Treasures from the Twentieth Century Fox Archive in October 2014.

Debbie Turner as Marta von Trapp
Debbie Turner didn't really care for a 'pink parasol' after all.

She, like some of her on screen siblings, decided showbiz wasn't her cup of tea and grew up to get a degree in design. She does recall Julie Andrews being as warm in person as she was in the film.
Turner now runs a floral and event designer in Minnesota and lives with her engineer husband and their four daughters.

Kym Karath as Gretl von Trapp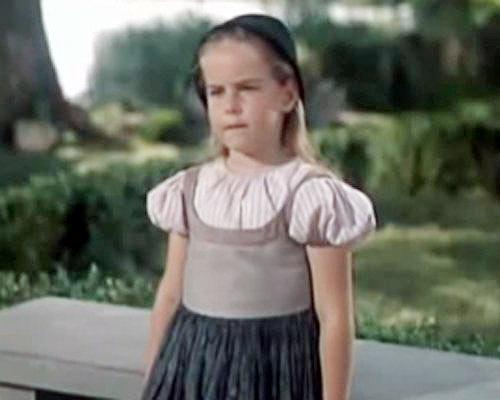 Easily the darling of the bunch, Kym Karath's cherubic face and instant approval of Maria are some of the most heartwarming bits in the musical.
The Brady Bunch, Family Affair and Lost in Space are some of the TV assignments she signed on after playing Gretl.
Later, she got a degree in humanities and temporarily moved to Paris studying art history whilst dabbling in modeling.

But acting is where the 56-year-old's heart lies and reminiscing about Sound of Music is the closest she gets to it.