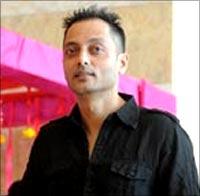 Kahaani director Sujoy Ghosh grew up watching veteran Bengali actor Soumitra Chatterjee's movies, and not surprisingly, loves his works.

Chatterjee has recently been awarded the prestigious Dadasaheb Phalke award, and praise is flowing in from all quarters.

Ghosh tells Patcy N why Soumitra rightly deserves this title.

I grew up watching Soumitrada's films. My favourite is Aranayer Din Ratri.

He played Feluda, a character we really loved. I loved Sonar Kella and Joi Baba Felunath. He was in most of Satyajit Ray's films. He is a great actor.

I was more of an Uttam Kumar fan but that does not take anything away from Soumitrada.

I think Soumitrada has become what he is today because he is very dedicated to his art. He never compromised, never ran after awards. The awards ran after him. That's what made him different.

Even though I don't know him personally, I've found Soumitrada is true to his art. He has given his life to the movies.

I have never seen him venture out of Kolkata; he built a legacy sitting in Kolkata.

His films were not an inspiration for me to make my films but he himself was inspiration for

me. Soumitrada and Amitabh Bachchan are the people because of whom we fell in love with cinema.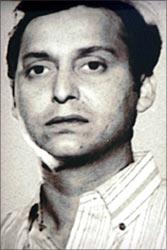 I wouldn't want to remake any of his films because I cannot better them. Who am I to better or remake any of his films? His films should be left as they are; we owe him at least that much as an audience and filmmaker because our interest in films stems from the fact that these people were such good actors that we became interested in the medium of cinema.

After I became a filmmaker, I met him a few times but on a 'Hi, hello' level at social gatherings. I don't know him as well as the Bengali industry knows him.

When I saw him, he was gigantic. He is a huge personality. The problem with Soumitrada and all these big people is that it is hard for people like us to go and talk to them. We are still star-struck when we see them.

If Uttam Kumar was still here, I don't think I would be able to open my mouth in front of him. These are true stars in our eyes. It is very hard to get yourself out of the fan mode.

I don't know whether this Dadasaheb Phalke Award came late in his life because I don't think Soumitrada cares about it. I am sure he is very happy, and the fact that he is getting the award is great.

Photograph by: Pradeep Bandekar