Actor and philanthropist Sonu Sood has tested positive for COVID-19.
He sounded remarkably upbeat when Subhash K Jha spoke to him on Saturday afternoon.
"COVID Maharaj aakhir mere paas bhi aa gaye. Unhone socha, kyon rehne doon is bande ko? (COVID decided to visit me as well. It must have thought why should I let this man go unscathed?)"
<p"I've been out so much. The infection could have come from anywhere.
"For the last two days, I had a mild fever, 99 degrees, and a bit of a sore throat.
"On Friday evening, I decided to get myself tested. In case I had COVID, I didn't want to be a spreader. Unfortunately, the result was positive," says Sonu, sounding super-positive.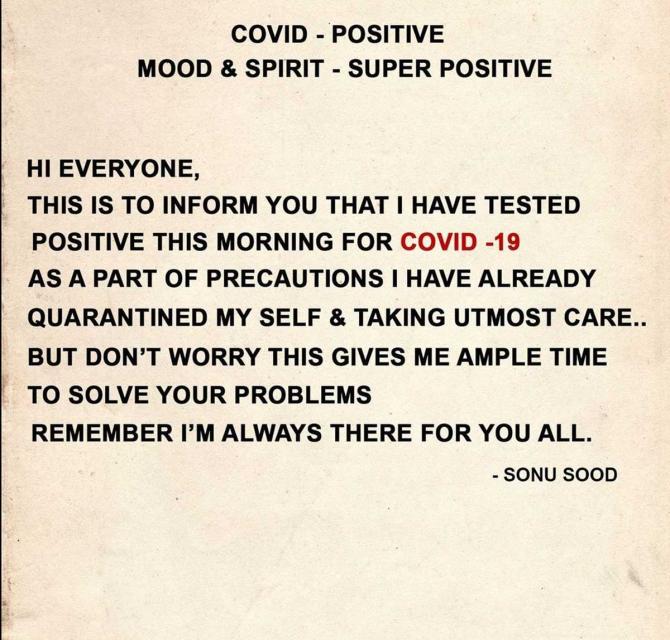 "Sir, my workcontinues as usual.
"In fact, with my movement restricted I am able to do more and am monitoring all my work from home.
"I see this as an opportunity to reduce the amount I travel.
"Rest? I don't think I need any rest. I am taking all the precautions. My advice to everyone is to stay at home. It is the only way to minimise infection," says Sonu.
"I have taken the first shot of the vaccine. Everyone must take it. Though I have tested positive, believe me, I am feeling very, very positive," he adds.