The top posts on social media from your favourite Bollywood celebrities: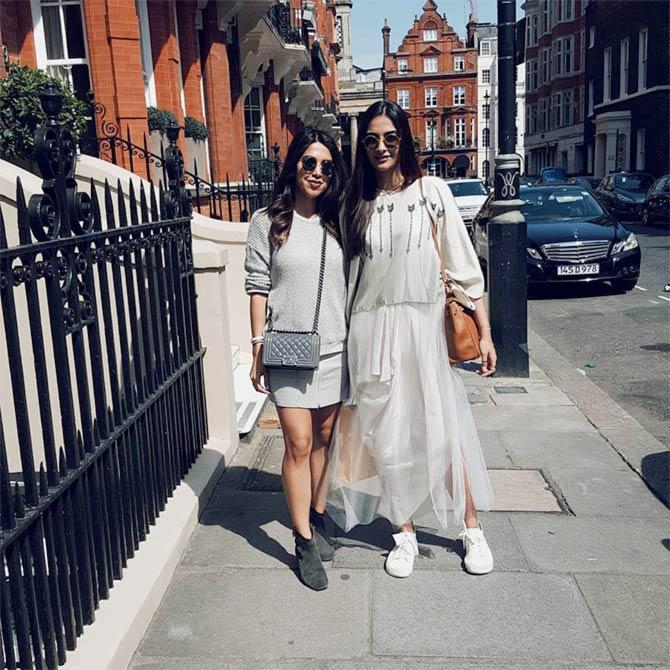 Sonam Kapoor, who will be attending the 69th Cannes International Film Festival, is in London for fittings.
She shared a picture, above, and wrote: 'Love this girl!! Follow follow @anooshemussarat and her style!!'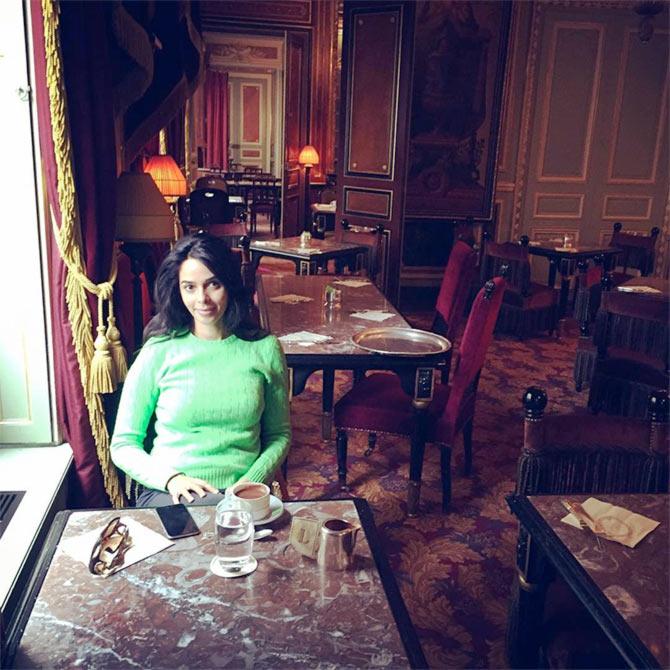 Meanwhile, Mallika Sherawat has arrived in France for the festival. She shared a picture, above, and wrote: 'Enjoying a cup of hot choclate , yummmmm #laduree #paris #onmywaytocannesfestival'
Sherawat will be attending an event for her film The Lost Tomb.

Varun Dhawan prepares for Badrinath Ki Dulhania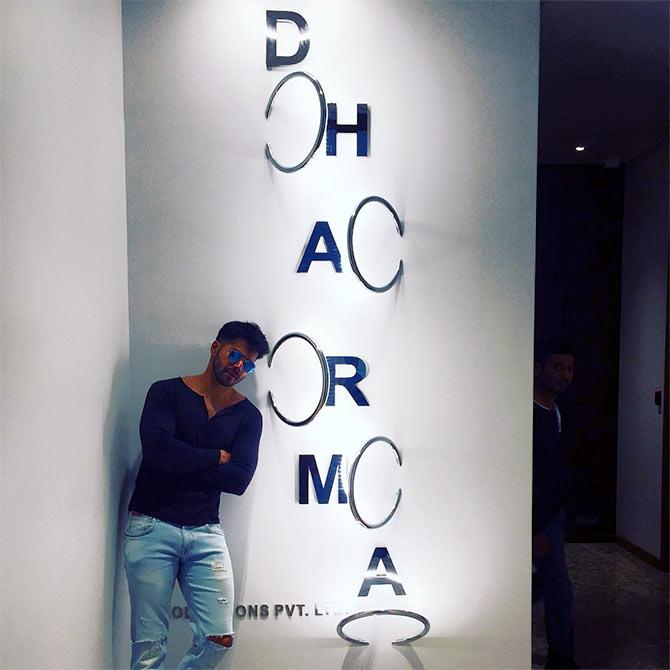 Varun Dhawan has started preparing for his role in Karan Johar's new production Badrinath Ki Dulhania.
He shared a picture of himself, above, and wrote: 'First day in the new @dharmamovies office. I started my journey with @karanjohar and dharma and now to see the growth of the company makes me feel so proud that in some way im a small part of their big success. Thank you KAran and can't wait to start create new memories over here. Also super happy that #badrinathkidhulaniya will be function from the new dharma office.'
Directed by Shashank Khaitan, the film will also feature Alia Bhatt.
***
Akshay, Abhishek, Ritiesh shoot for The Kapil Sharma Show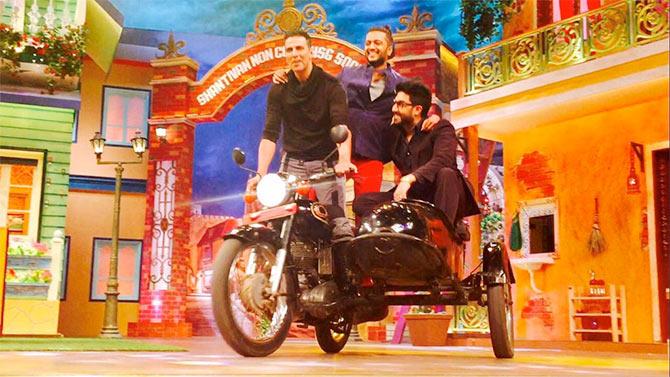 Akshay Kumar, Abhishek Bachchan and Riteish Deshmukh recently visited the sets of The Kapil Sharma Show to promote their upcoming film Housefull 3.
Akshay shared a picture, above, and wrote: '#Housefull3 gang on the sets of #TheKapilSharmaShow today! Always a fun time with this bunch of loonies.'
Also starring Nargis Fakhri, Jacqueline Fernandez and Lisa Haydon, the film will release on June 3.
***
Like the poster of Madaari?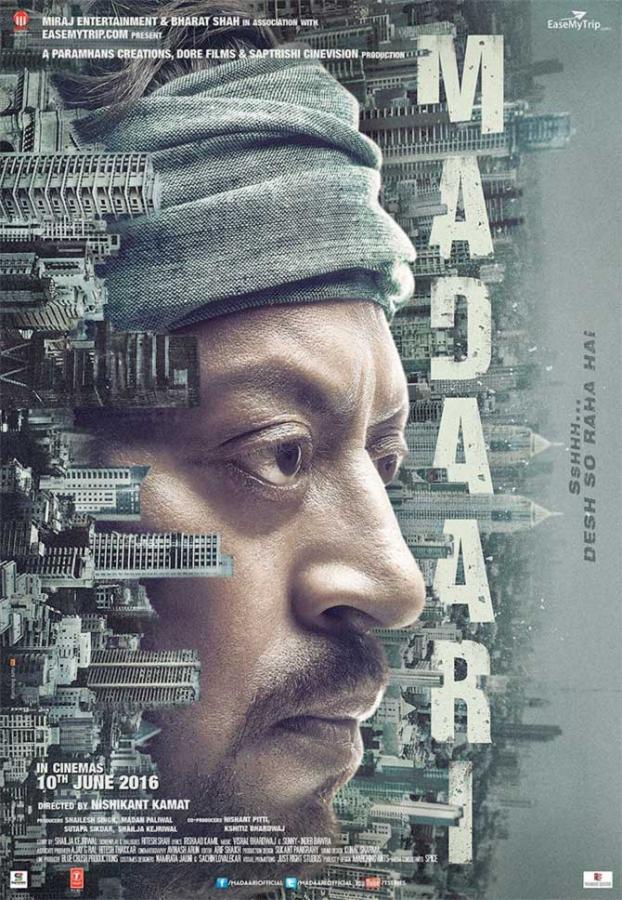 Irrfan Khan took to Twitter to reveal the first look of his next film Madaari, above.
He tweeted: 'Sshhh... Desh so raha hain !'
The film is allegedly based on a real life event, and is directed by Nishikant Kamat. It will release on June 10.
***
On the sets of Raveena Tandon's new film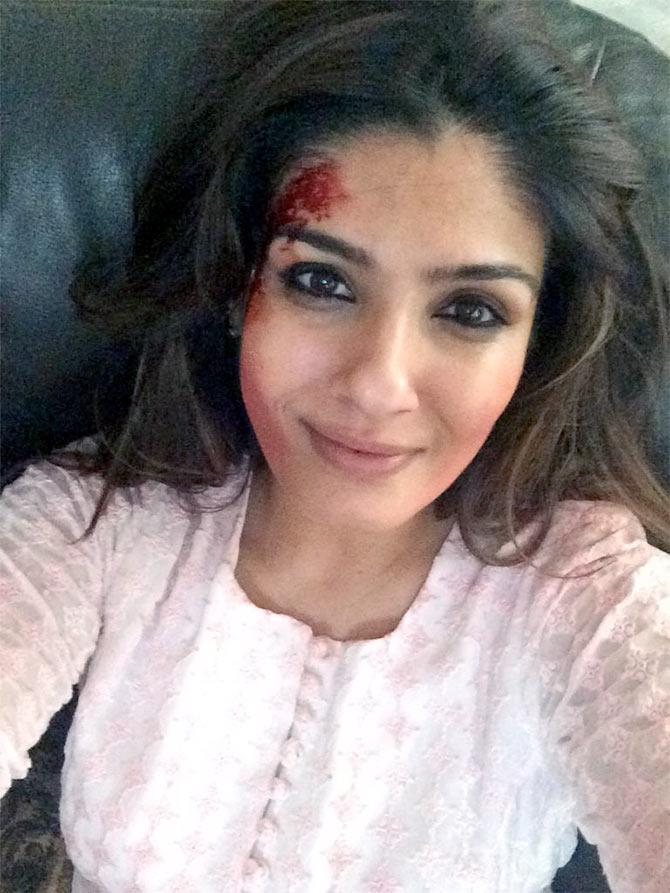 Raveena Tandon is busy shooting for her film Matr in Gurgaon.
She shared a picture from the sets, above, and wrote: 'This is what a "Bloody" selfie looks like !!!! #Matr #shoottime'
The film revolves around a dedicated mother, who brings up 11 children and ensures that all become college graduates.
***
Elli Avram shoots for Being Human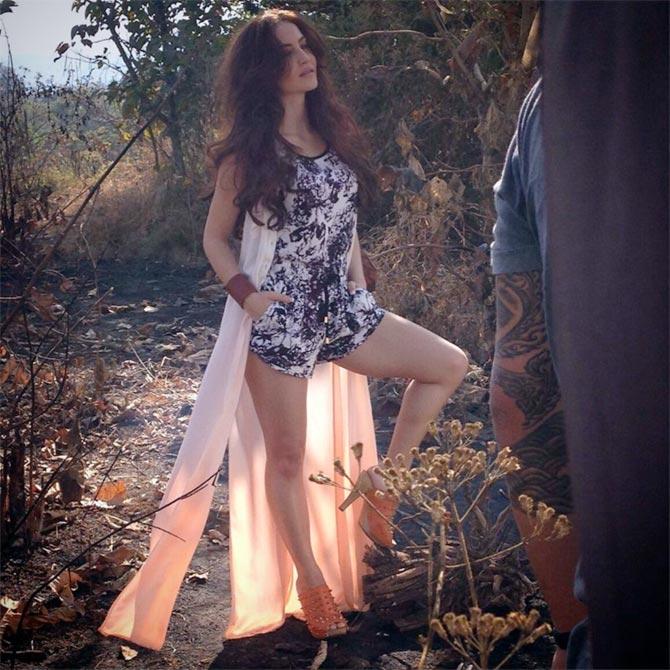 Elli Avram recently shot an ad campaign for Salman Khan's clothing line Being Human.
She shared a picture from the shoot, above, and wrote: '#Beinghuman Shoot. Love this style by @ashley_rebello1 & this photograph clicked by you as well.'