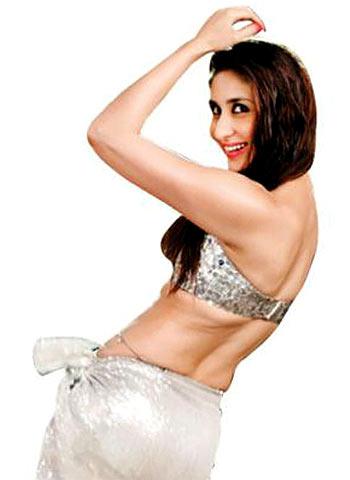 It's uncanny, isn't it?
'Oh, he looks just like his daddy.'

'She's got her mother's eyes.'
It's very natural to note commonality between parents and their offspring. Star sons and daughters are no exception.

Shashi Kapoor looks a lot more like Prithviraj Kapoor than his brothers than Raj and Shammi.

It's easy to spot Dharmendra's reflection in Sunny Deol, Vinod Khanna's sexy cleft on Akshaye, that uniquely Nargis smile in Sanjay Dutt's.
Or a little bit of Tanuja in Kajol, Randhir Kapoor and Babita in Karisma Kapoor, Rajesh Khanna and Dimple Kapadia in Twinkle Khanna and Sharmila Tagore in Saif Ali Khan?
A while ago, Nikhil Advani's Hero marked the debut of Suniel Shetty's daughter Athiya and Zarina Wahab-Aditya Pancholi's son Sooraj.

Here, we thought of revisiting all stars and their kids jodis to see the various degrees of resemblance.

Athiya Shetty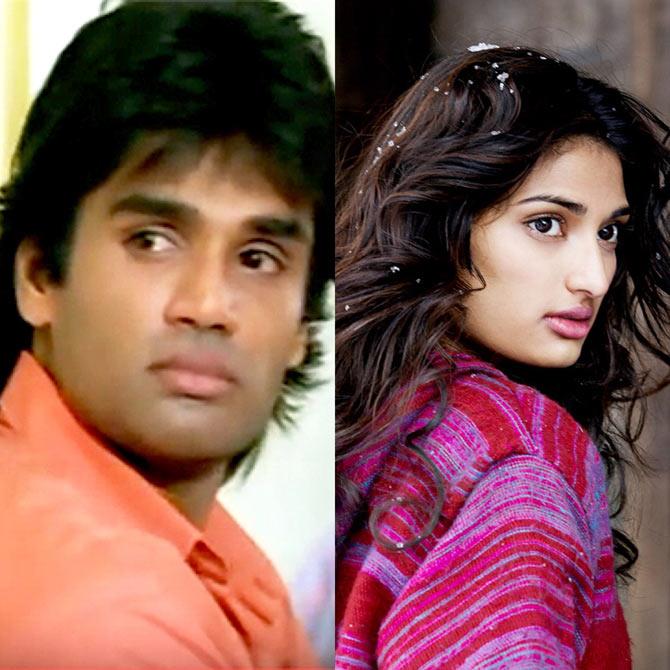 The leggy stunner has inherited her action hero daddy's big eyes and plump lips.


Sooraj Pancholi
He may not have the light eyes but he's fair and rugged just like his father Aditya Pancholi.
One sees glimpses of mommy Zarina Wahab too.

Ranbir Kapoor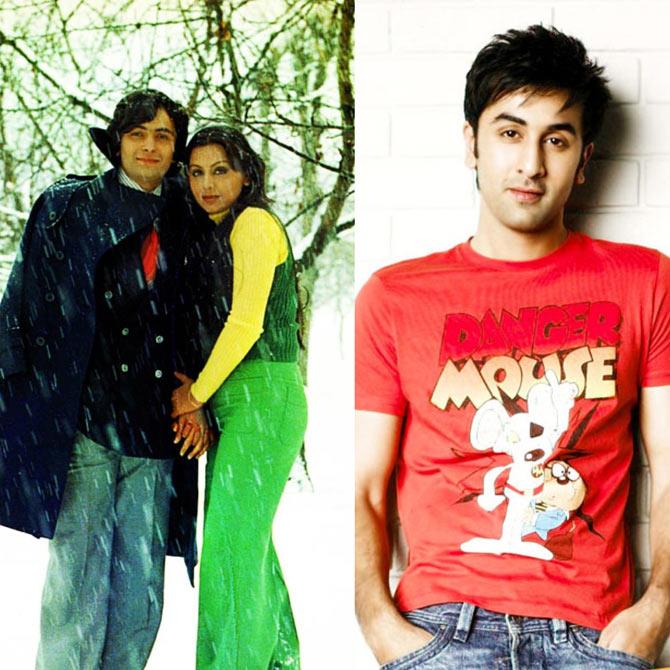 There's so much of Rishi Kapoor and Neetu Singh's best features in Ranbir, only a fool wouldn't see.
Well done, genetics.

Sonam Kapoor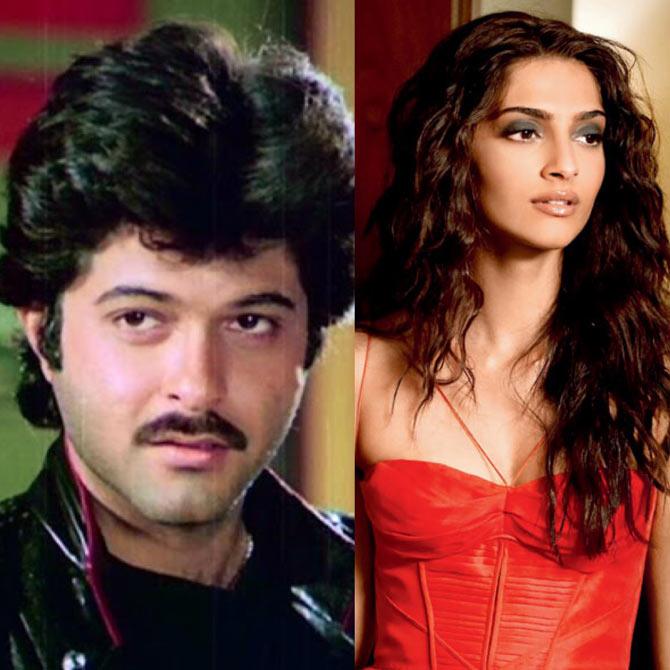 Okay, so we don't quite see (or want to either) Anil Kapoor's jhakaaas masculinity in Sonam's dainty demeanour.

No doubt, she's taken after her lovely mom, Sunita.
But when the Khoobsurat gal smiles, her eyes crinkle up just like her exuberant father's.

Sonakshi Sinha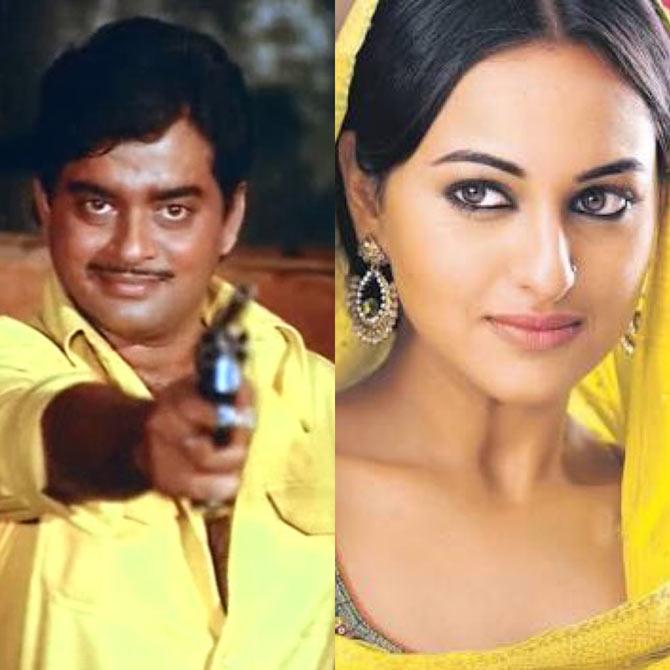 A lot of folk on cyberspace ridiculously insist Shatrughan Sinha's gorgeous daughter is a splitting image of his frequent co-star Reena Roy.

Clearly, they've not seen Mrs Sinha photographs from her younger days.
Sonakshi may look a lot like her mom Poonam but she gets her gift of the gab from Shotgun Sr.

Shruti Haasan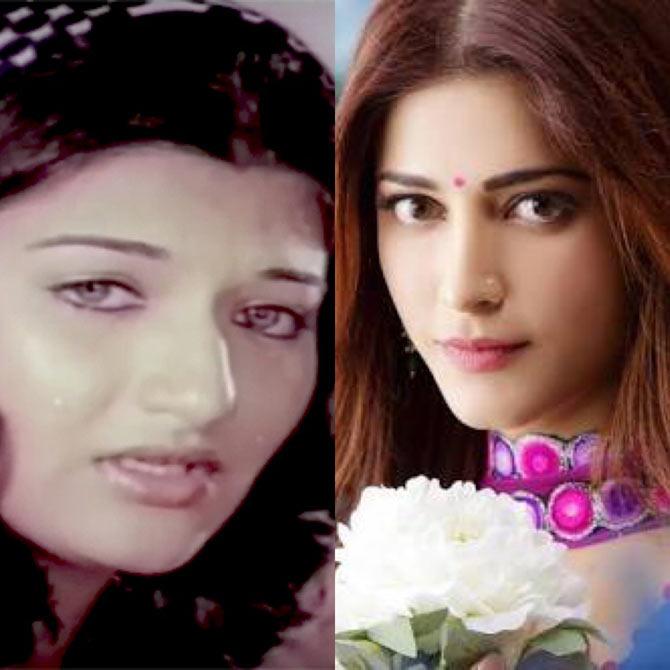 Speaking of splitting image, Shruti is quite the mini Sarika.
Although it's kid sister Akshara who's inherited her mum's striking green eyes.

Spot any dad Kamal Haasan's facial features in the two?

Tiger Shroff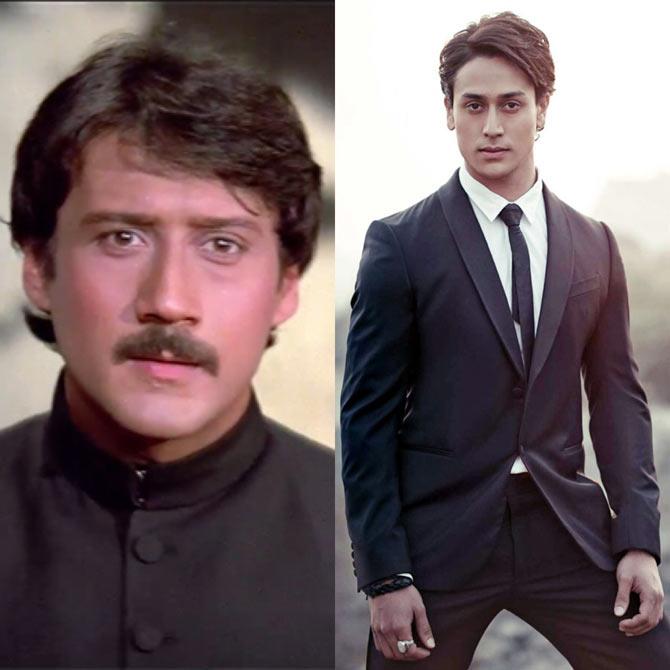 Conscious of his unconventional looks yet sporting enough to take digs about it as a compliment, Tiger is mostly a boyish blend of his super macho father Jackie Shroff and sharp looking mom Ayesha.
Same well-defined features, soulful eyes, composed intensity, lean frame -- this lad will only look better as he matures, watch out.

Shraddha Kapoor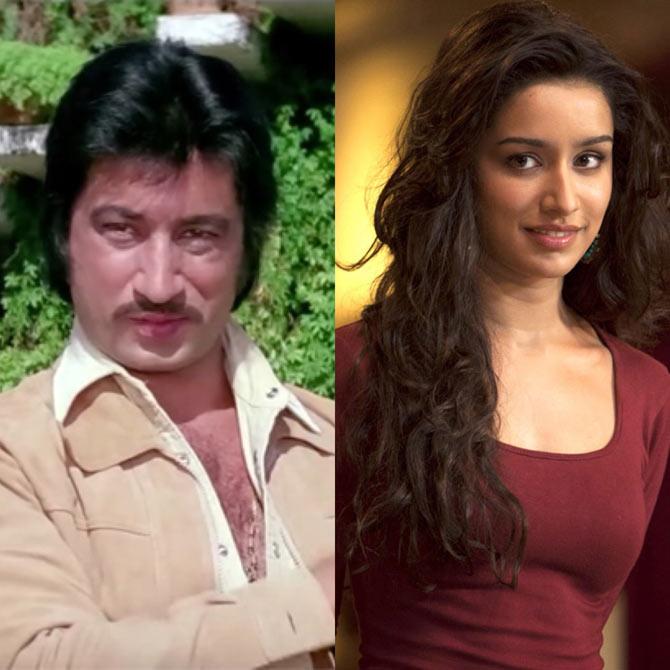 What if Crimemaster Gogo's daughter would turn out to be a Disney Princess?
Well, it so happens, she does.
Only Shakti Kapoor's daughter Shraddha doesn't exactly resemble the big screen villain but comes closer to her mom Shivangi.
We see echoes of the 'Ouuu' star in his similarly light-eyed son Siddhant though.

Shahid Kapoor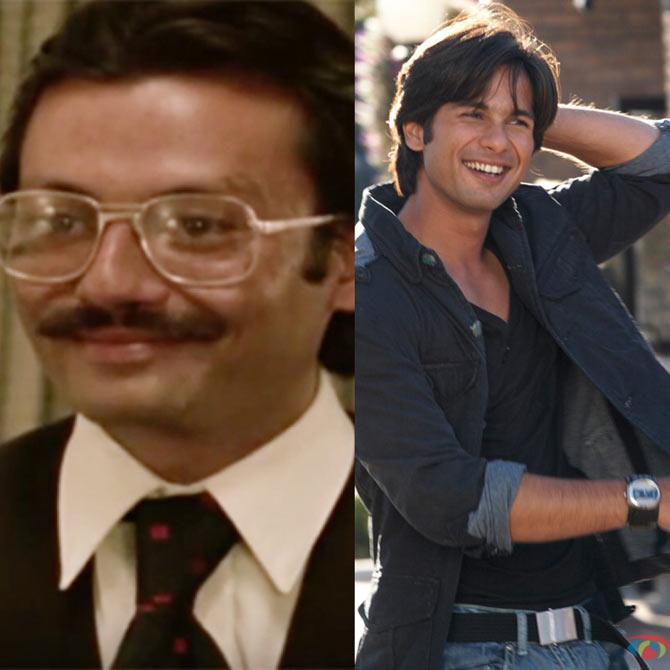 If one didn't know better it'd be hard to guess Shahid is Pankaj Kapur's son solely on the basis of appearance.
What about mum Neelima Azim?
Yeah, we didn't think so either.

Hrithik Roshan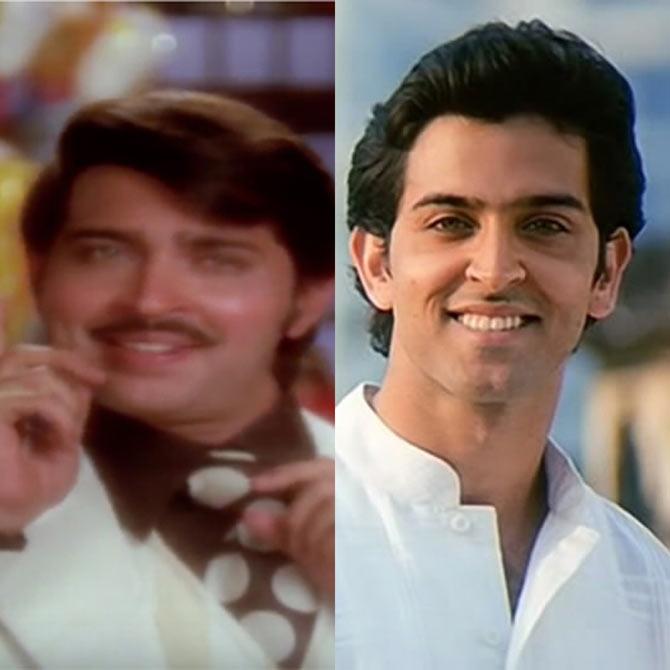 Those sparkling hazel eyes, well-etched features and glowing complexion, Rakesh 'Guddu' Roshan' and Hrithik 'Duggu' Roshan are what they say -- like father, like son.
Of course, the latter ALSO has a glossy mane and rippling muscles to boot.

Abhishek Bachchan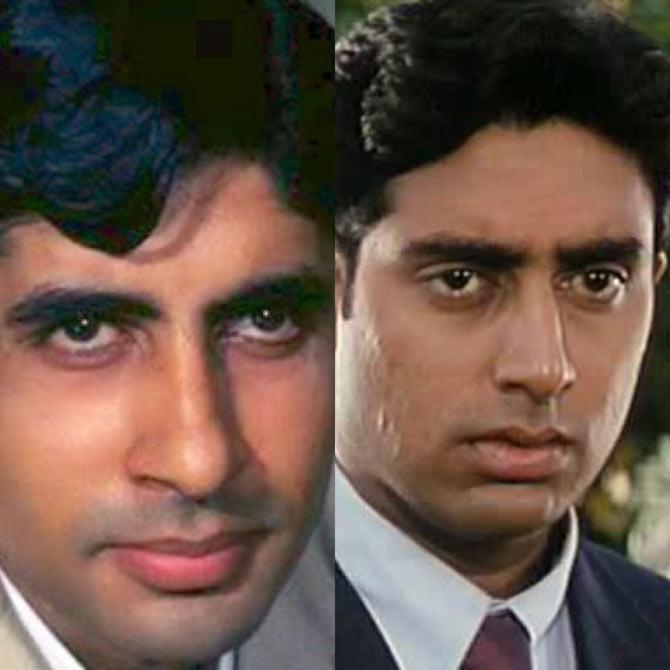 If not the extraordinary success, Abhishek got the tall, dark and handsome attributes of his legendary Paa, Amitabh Bachchan on point.
But when the Happy New Year star flashes those pearlies spontaneously smiles, they've got mom Jaya written all over it.

Kareena Kapoor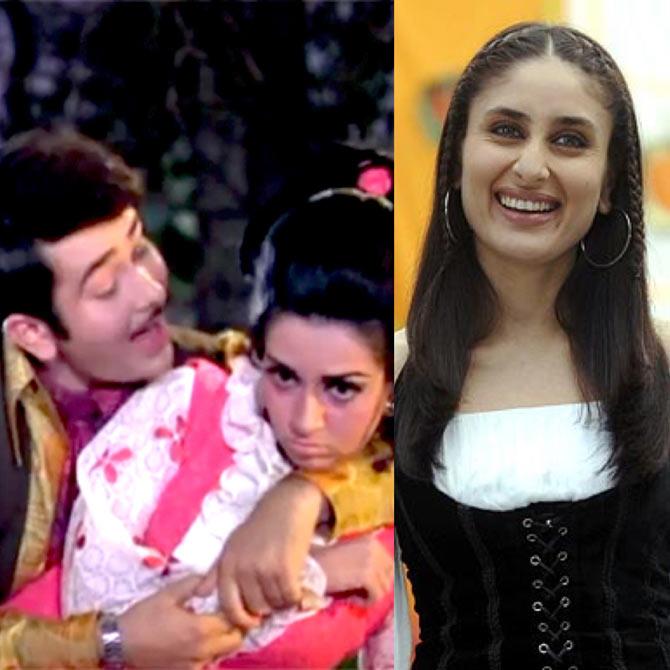 Peaches and rose complexion, defined jawbones, pouty lips, Kareena's beauty packs in a whole lot of Kapoor-themed goodness.
Pretty much an extension of her parents -- Randhir Kapoor and Babita -- just like sister Lolo, right?