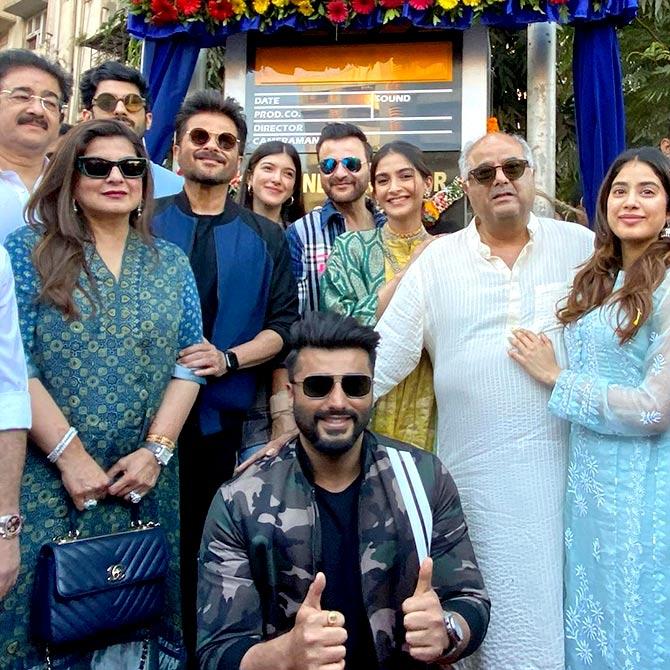 The Kapoors gathered at the inauguration of the Surinder Kapoor Chowk on Thursday, February 6.
The BrihanMumbai Municipal Corporation names roads in Mumbai after well-known personalities from the city and the Surinder Kapoor Chowk is the latest one of them.
Chembur, a suburb in north east Mumbai, was where the late producer Surinder Kapoor and his wife raised his four children: Boney Kapoor, Anil Kapoor, Reena Marwah and Sanjay Kapoor.
Sonam Kapoor, his eldest grandchild, posted pictures from the event and wrote 'At unveiling of the Chowk named for my grandfather SURINDER KAPOOR. With my amazing loving and mad family. Love you all.. missed some of you...'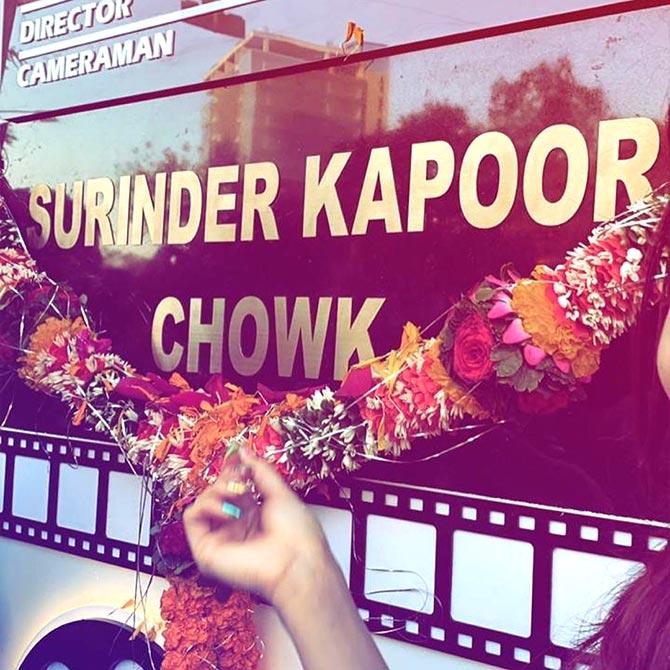 Arjun Kapoor, his eldest grandson, noted, 'He came to this city with my grandmother not knowing what the future holds for him. He was may be an outsider to this industry but he carved his way thru from being an assistant in Mughal e azam to having his kids and grandchildren continue his production his legacy and his family name ahead... thank u to all the people of Chembur to make this chowk a reality... our family strives to entertain all of u because my grandfather made his to this profession today we are privileged and yes we perhaps have a surname that is known but for our family it started in Mumbai with my grandfather Surinder Kapoor.'
Watch the Kapoors at the inauguration of the Surinder Kapoor Chowk in Chembur.