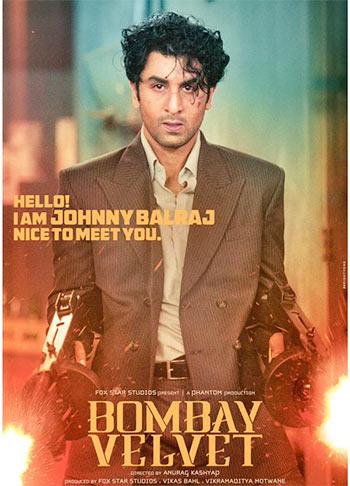 A look at the top tweets from your favourite Bollywood celebrities.
The Central Board of Film Certification ordered 'Bombay' to be edited from a song by Mumbai-based musician Mihir Joshi before clearing it for release on television. Several celebrities took to Twitter to express their views:

Shruti Seth: WTF The CBFC has added the proper noun "Bombay" to the list of things it considers unsuitable for impressionable Indian minds to contemplate. So what happens to #BombayVelvet now that #CBFC has #Bombaybeepedout.

Satyadeep Misra: Coz 'Mumbai Velvet' just doesn't sound the same!

Anurag Kashyap: Bombay Bombay Bombay.

Hansal Mehta: No point expressing outrage over censors and their actions. We voted for these 'achche din'.

Vivek Agnihotri: Till date I haven't used 'Mumbai'. For I came to Bombay not Mumbai. I just can't see it as anything else.
***

13 millions followers for Amitabh
Amitabh Bachchan, who is currently busy promoting his next film Shamitabh, has crossed 13 million followers on Twitter.

Thanking his followers, he tweeted: 'And its finally 13 million on twitter .. thank you all my wishers .. !! 13 million !!'

Bachchan is the most followed Indian on the social networking site.
The actor along with the cast of his upcoming Shamitabh recently visited the sets of television show Comedy Nights With Kapil.

His co-star Dhanush tweeted: 'Had a blast at comedy with kapil show. @KapilSharmaK9, Ali asgar, Sunil grover, kiku sharda.. What fascinating and entertaining performers! WOW!'

Shamitabh is set to release on February 6.
***

Varun, Yami take Badlapur to Delhi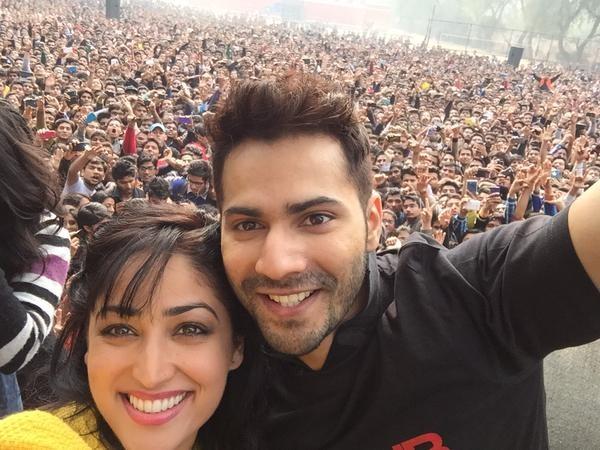 Varun Dhawan and Yami Gautam have started promoting their next film Badlapur.

Yami shared a picture of them together (above) and wrote: 'Thank you Ram Jas college for your love ! Ajj Taan jee karda !!'

Badlapur, which also stars Huma Qureshi, Divya Dutta and Nawazuddin Siddiqui, will release on February 20.

***
Lara Dutta wants to skydive

Lara Dutta, who is vacationing in Dubai with husband Mahesh Bhupathi and daughter Saira, wants to try skydiving.

'Happy to spend some family time with the hubby and the baby in Dubai!:-). Trying to convince them to let me skydive!!' Lara posted.

Lara will return to silver-screen with debutante director Jyothi Kapur Das's romantic film Abhi Nahi Toh Kabhi Nahin.

***

How Amy Jackson celebrated her 24th birthday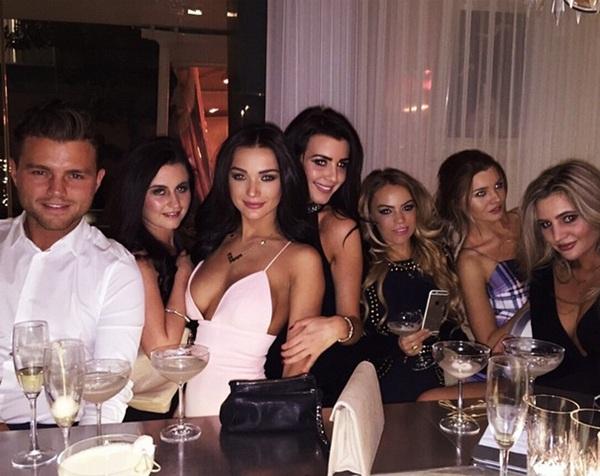 British actress Amy Jackson, who celebrated her birthday on January 31.

She shared a picture from the celebrations (above) and wrote: 'Thankyou so much for all of my birthday wishes, l've had the most amazing weekend with my nearest and dearest. Love you lots, Amy.'