The Top Telugu Films of 2013
January 06, 2014 09:23 IST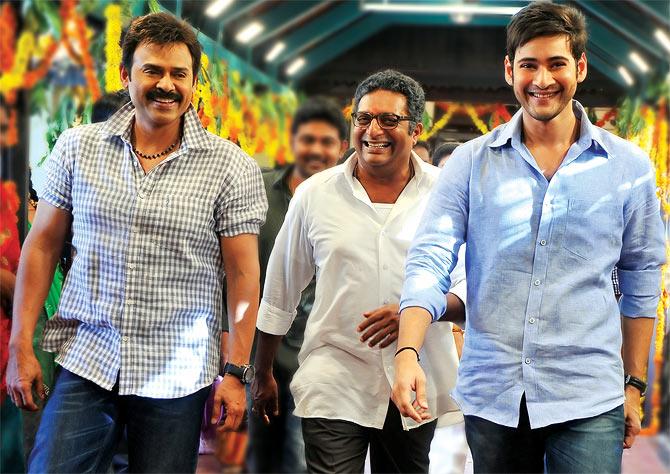 The year 2013 saw many Telugu films being made, but only a few could be described as outstanding.
A look at the best films of the year.
Seethamma Vakitlo Sirimalle Chettu (SVSC)
Cast: Venkatesh, Mahesh Babu, Prakash Raj, Jayasudha, Anjali, Samantha
Director: Srikkanth Addala
After many decades, two big and well-established superstars came together to act in a Telugu multi-starrer.
Dil Raju produced this movie, while director Srikkanth Addala spun a family tale of two brothers and their relationship with each other and the rest of the family.
It went down well with viewers. It was a theme many could relate to.
The film went on to become a blockbuster besides winning critical acclaim.
Gundello Godaari
January 06, 2014 09:23 IST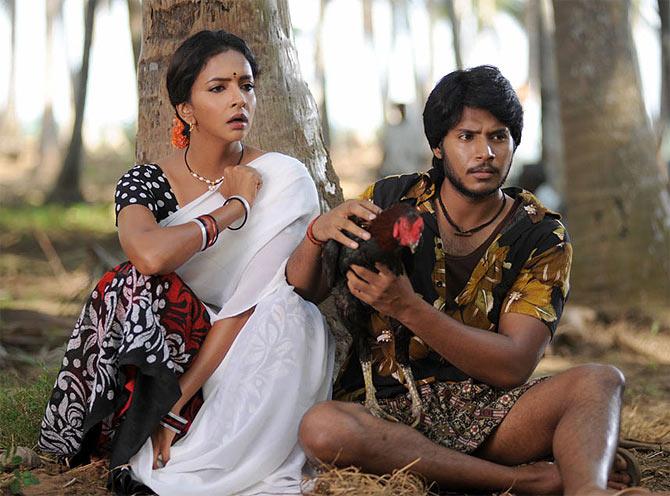 Cast: Aadi Pinisetty, Lakshmi Manchu, Taapsee Pannu, Sandeep Kishan
Director: Kumar Nagendra
Lakshmi Manchu's maiden production based on BVS Rao's literary work, Godaari Kathalu, was a tale of love set amidst the Godavari floods in 1986.
The film's non-linear narrative was a highlight. There were good visuals of the river in spate.
This earthy, rustic film had a wonderful musical score by maestro Ilaiyaraja.
Lakshmi spared no effort to make the film a success, ably assisted by Kumar Nagendra.
Mallela Theeramlo Sirimalle Puvvu
January 06, 2014 09:23 IST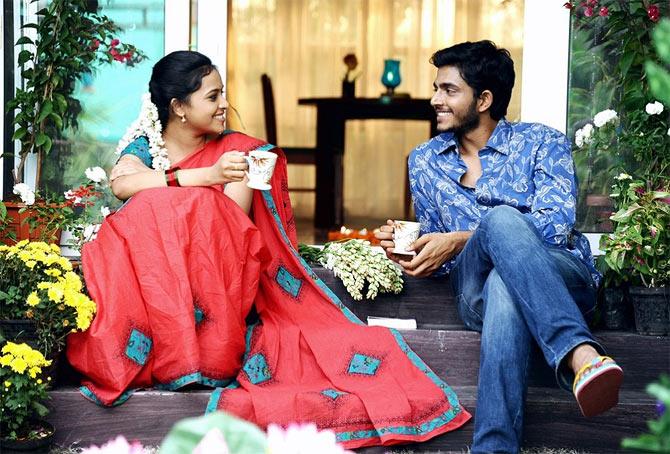 Cast: Kranthi, Sridivya
Director: Rama Raju
This film was, like its title, fragrant as a jasmine flower, whose scent grows on one. A lyrical ode to love, the film speaks a language not seen in cinema of late.
It also, unusually, shows the female protagonist in a strong light.
Sridivya made her mark in this film in the lead role. Poetic and fresh, with clean meaningful dialogues, it was endearing to watch this love story.
Anthaku Mundu Aa Tharavatha
January 06, 2014 09:23 IST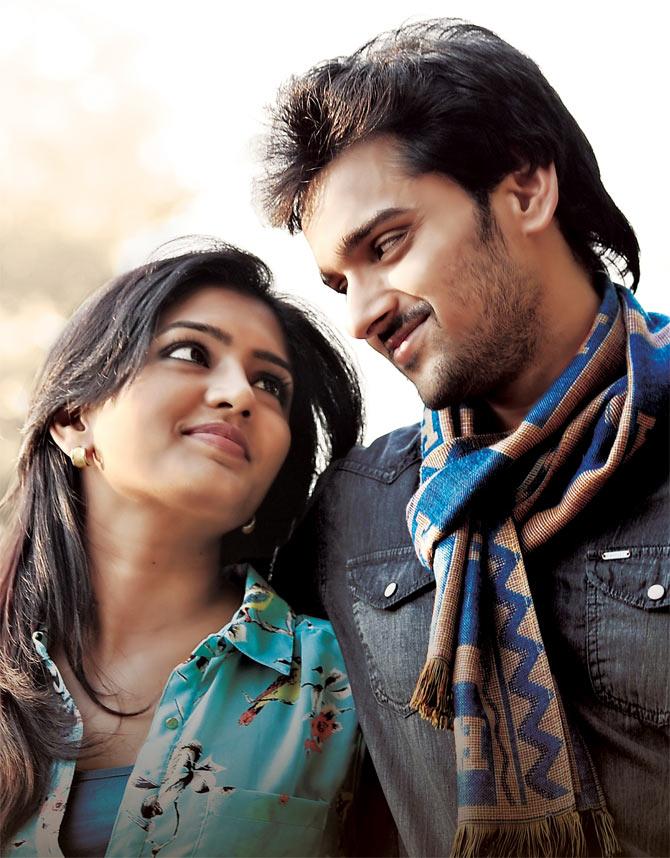 Cast: Sumanth Ashwin, Eesha, Madhubala, Ravi Babu, Jhansi
Director: Mohana Krishna Indraganti
The director ensured that this love story was a slice of life and not the usual rosy one we see on celluloid.
AMAT was about love, romance, and commitment, between a contemporary young couple.
The film was realistic, with some entertaining one-liners. Maturely handled, this sensitive love story won the critics' approval and did reasonably well at the box office.
Producer Damodar Prasad delivered two winners in a row – Ala Modalaindi and AMAT.
Uyyala Jampala
January 06, 2014 09:23 IST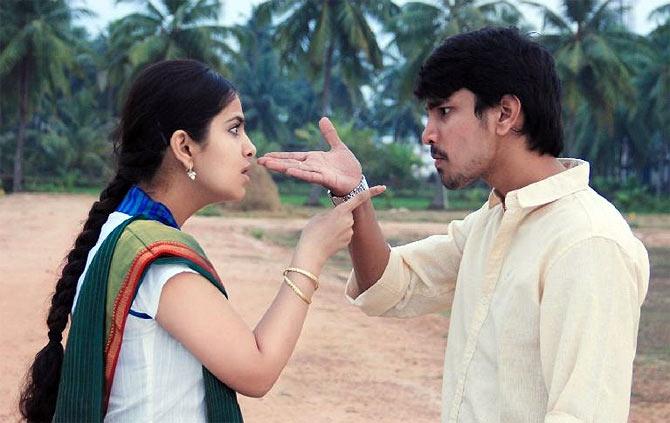 Cast: Raj Tarun, Avika Gor, Punarnavi
Director: Virinchi Varma
This cute love story unfolds against a bucolic backdrop. The story is simple and time-tested, but there is an innocence about the film that is striking.
The technical values of this small-budget film are good. It is produced by Rammohan P. (who had earlier produced Ashta Chamma and Golconda High School) and Nagarjuna's Annapoorna Studios and presented by D Suresh Babu.
Raj Tarun makes an impressive debut and perhaps is here to stay.