Image:
Deepika Padukone in Om Shanti Om. Inset: Farah Khan
As we celebrate International Women's Day, we look at some at female directors, who have aced the craft of filmmaking.
'This is a man's world but it wouldn't be nothing, nothing without a woman or a girl,' sang James Brown.
Likewise, showbiz may be considered a male-dominated industry but the perspective and sensitivity a woman's creativity lends it is entirely her own.
With an increasing number of ladies getting behind the camera, the day is not far when "male-dominated" is nothing more than an unpleasant memory.
As we celebrate International Women's Day, we hail some of our most profound or popular cinematic works helmed by female filmmakers.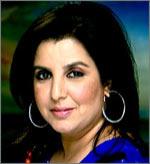 Om Shanti Om, Farah Khan
Challenging the myth that women are only concerned with making issue-based cinema, choreographer turned filmmaker Farah Khan set the box office jingling with her flamboyant, fully filmi tribute to retro and reincarnation in Om Shanti Om starring Shah Rukh Khan and Deepika Padukone.
Her sense of grand showmanship and cheeky humour is what makes some of her movies so blatantly fun.
Luck By Chance, Zoya Akhtar

Image:
Hrithik Roshan in Luck By Chance. Inset: Zoya Akhtar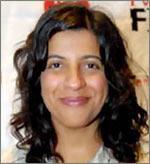 Having inherited cinema in her blood from parents -- Javed Akhtar and Honey Irani -- Zoya proved her mettle right in her first film, Luck By Chance.
Her shrewd yet side-splitting examination of Bollywood's inner workings unfolds through a masterfully written directorial debut starring brother Farhan, Konkona Sen Sharma and Hrithik Roshan in one his career-best roles (even if its only an extended cameo).
English Vinglish, Gauri Shinde

Image:
Sridevi in English Vinglish. Inset: Gauri Shinde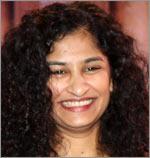 From ad films to silver screen, director Gauri Shinde's big switch entailed the task of presenting former numero uno Sridevi in front of a hard-to-please audience after a 15-years gap.
Shinde's perceptive storytelling not only achieves that but also appreciates the voice and efforts of a woman juggling between the roles of a wife, a mother and founds overwhelming resonance in its frequently taken-for-granted audience.
Talaash, Reema Kagti

Image:
Kareena Kapoor in Talaash. Inset: Reema Kagti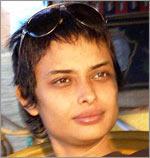 There's much mood and melancholy in Reema Kagti's haunting study of loss and letting go.
Her deftness as a filmmaker comes forth in how she employs mystery as a technique to build an emotional story around devastated individuals and broken souls.
Firaaq, Nandita Das

Image:
Shahana Goswami in Firaaq. Inset: Nandita Das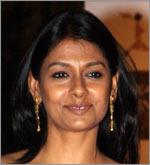 Nandita Das's body of work reflects a socially conscious sensibility. So does her debut as director.
Through the hard-hitting Firaaq, she chronicles the aftermath of the Gujarat 2002 carnage and its impact on different sections of society through her unrelenting, uncompromised probing of human emotions.
Dhobi Ghat, Kiran Rao

Image:
Monica Dogra in Dhobi Ghat. Inset: Kiran Rao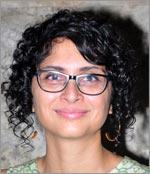 There's something unhurried, reassured about Kiran Rao's first film.
The arresting visuals of South Mumbai, the characters inhabiting it, their unique lives and yet a lot is left untold in Dhobi Ghat, a film that doesn't aim to please.
It merely wants -- to be.
Peepli [Live], Anusha Rizvi

Image:
A still from Peepli [Live]. Inset: Anusha Rizvi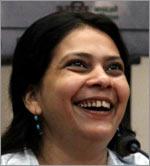 One of the best Indian films to come out in the last decade, Anusha Rizvi's satirical take on the exploitation of Indian farmers in Peepli [Live] is both effective and relevant.
Except for its star producer Aamir Khan, the film doesn't boast of any big names or attention-grabbing gimmicks purely relying on its strong content to make its point.
Monsoon Wedding, Mira Nair

Image:
A still from Monsoon Wedding. Inset: Mira Nair

Be it Salaam Bombay, Monsoon Wedding or The Namesake, Mira Nair's incisive filmmaking is no secret. Cannes, Venice, National awards; she's won them all.
Almost poetic in their impression, there's something unforgettable about Nair's striking imagery, which lingers long afterwards in a movie aficionado's memory.
About her celebrated Monsoon Wedding, legendary film critic Roger Ebert wrote, 'one of those joyous films that leaps over national boundaries and celebrates universal human nature.'
The Elements Trilogy, Deepa Mehta

Image:
Nandita Das and Aamir Khan in 1947Earth. Inset: Deepa Mehta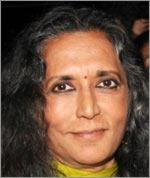 Another internationally renowned Indian filmmaker Deepa Mehta sparkled forth with her controversial albeit acclaimed Elements Trilogy -- Fire, 1947 Earth and Water.
Never to shy from uneasy topics, the Amritsar born Toronto residing Mehta jolted the conservatives with her intense portrayal of lesbian romance, post-partition horror and plight of Hindu widows in the late 1930s.
Rudaali, Kalpana Lajmi

Image:
Dimple Kapadia in Rudaali. Inset: Kalpana Lajmi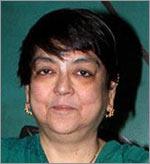 Women-oriented themes are her forte. And it is most flawlessly articulated in director Kalpana Lajmi's adaptation of celebrated author Mahasweta Devi's short story, Rudaali.
Lajmi tells the poignant tale of a professional mourner and her damaged relationships through a rousing Dimple Kapadia, stunning Rajasthan landscapes and Bhupen Hazarika's soul-stirring soundtrack.
Rihaee, Aruna Raje

Image:
Hema Malini in Rihaee. Inset: Aruna Raje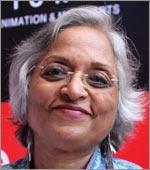 Emancipation of a village woman, played by Hema Malini, forms the crux of director Aruna Raje's bold Rihaee.
At a time when feminism meant Dimple Kapadia's castrating spree in Zakhmi Aurat or Rekha's glamorous vendetta in Khoon Bhari Maang, Raje points fingers at the double standards of a society that discriminates between a man and woman with potent realism.
Dharm, Bhavna Talwar

Image:
Pankaj Kapur in Dharm. Inset: Bhavna Talwar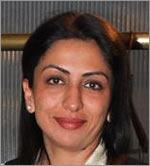 After a stint in journalism, National Award winner Bhavna Talwar decided her interest lies in making films.
Her first feature film, Dharm -- starring Pankaj Kapur and wife Supriya Pathak -- as a Brahmin couple who volunteers to look after an abandoned baby and the moral dilemma he faces on learning the child's true religion – opened to rave reviews in India and abroad.
Mitr, My Friend, Revathi

Image:
Shobhana in Mitr, My Friend. Inset: Revathi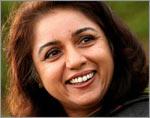 Following a successful career in front of the camera, Revathi graduated to one behind it with her critically-acclaimed debut, Mitr, My Friend.
The gifted actress conveys the loneliness and loss of identity of a NRI housewife and mother through a gently unfolding drama.
Mr and Mrs Iyer, Aparna Sen

Image:
Rahul Bose and Konkana Sen Sharma in Mr and Mrs Iyer. Inset: Aparna Sen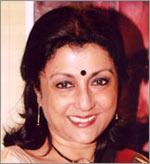 In Aparna Sen's glorious resume as filmmaker, beginning with the classic 36 Chowringhee Lane, there's another modern-day gem called Mr and Mrs Iyer.
With her champion understanding of human sentimentality, Sen skilfully captures the duality of a premise -- two strangers caught between a religious riot and how their circumstantial proximity blossoms into an undefined beauty -- a love story like no other.
Chashme Buddoor, Sai Paranjpye

Image:
Farooque Sheikh, Ravi Baswani and Rakesh Bedi in Chashme Buddoor. Inset: Sai Paranjpye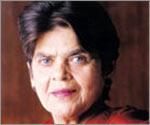 Picking up slivers of true life, transforming them into celluloid magic without ever losing their essence, Sai Paranjpye's contribution to cinema is most commendable. As is her versatility.
From narrating a delicate romance between a blind school teacher and a young widow where self doubt is the only villain (Sparsh) to reworking a popular children's fable as a tale of lofty versus earnest (Katha) to gifting the Hindi film industry one of its most cherished romance comedy (Chashme Buddoor), Paranjpye's creations are a joy forever.