The 5 Worst Malayalam films so far
July 03, 2014 14:46 IST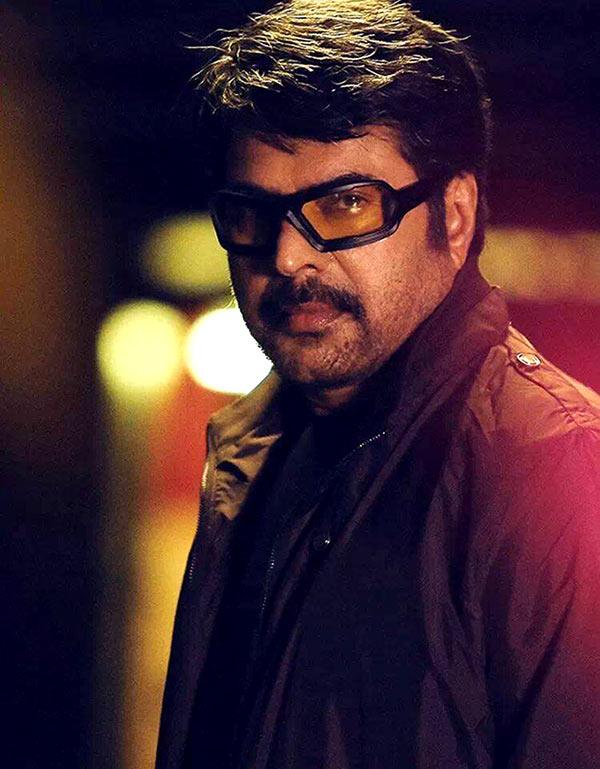 Both Mammootty and his son Dulquer Salmaan have been seen in some of the worst fare so far.
There were several bad Malayalam films this year. Some managed to break even because of the satellite rights given solely on the basis of star quotient.
Here are five of the biggest disappointments so far this year.
Gangster
Director: Aashiq Abu
Cast: Mammootty, Nyla Usha
The film had all it takes: a hotshot director who took several years coming up with the final script, and a hero who is known for his dashing looks.
Yet, Gangster was surprisingly hollow, with a pathetic script and terrible lines.
Mammootty had two more duds, Balyakalasakhi and Praise the Lord, but Gangster took viewers for granted big time.
Please click Next to see more.
Koothara
July 03, 2014 14:46 IST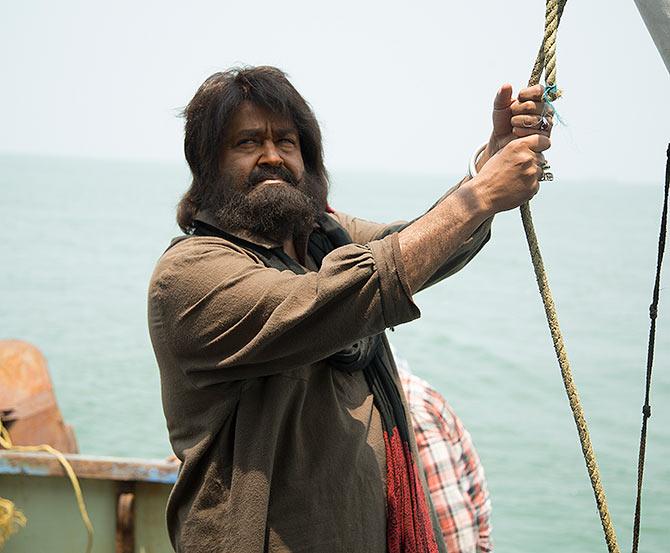 Director: Srinath Rajendran
Cast: Mohanlal, Sunny Wayne
After their maiden venture, which incidentally launched Dulquer Salmaan, director Srinath Rajendran was expected to spring a surprise with young actors teaming up with Mohanlal.
But what eventually took shape on screen was a boring and disastrous tale of absurdity.
Mohanlal in an ill-fitting wig and meaningless lines was totally out of place.
The superstar's Mr Fraud was another disappointment.
London Bridge
July 03, 2014 14:46 IST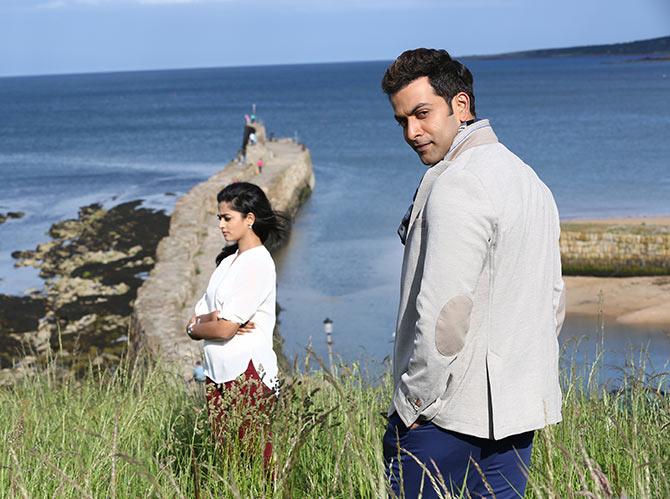 Director: Anil C Menon
Cast: Prithviraj, Andrea Jeremiah
Prithviraj, as the lover boy in London, looked promising but London Bridge was a silly comedy of errors.
Everything about the film was bad. Nobody seemed to have a clue what was happening.
The film was a disaster for its producer and was just a waste of money.
1 by Two
July 03, 2014 14:46 IST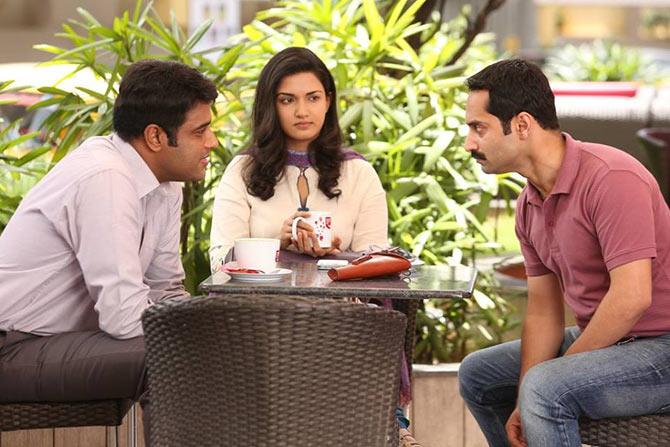 Director: Arun Kumar Aravind
Cast: Fahadh Faasil, Murali Gopy
Last heard, everybody involved in its making was blaming each other for the failure of 1 By Two.
Viewers were surprised that a terrific actor like Fahadh Faasil agreed to be part of this disaster!
He had no purpose or direction in the film, while Murali Gopy tried to present himself in a role that barely suited him.
Salala Mobiles
July 03, 2014 14:46 IST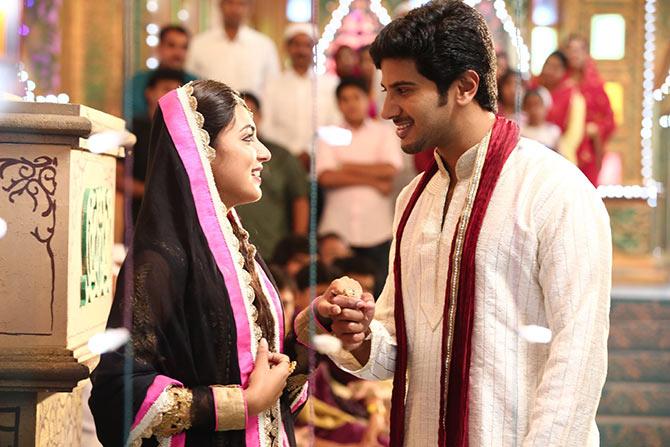 Director: Sarath Haridas
Cast: Dulquer Salmaan, Nazriya Nazim
Dulquer Salmaan had just had a flop in Pattam Pole. Salala Mobiles didn't help. It was another failed experiment, where the youngster looked totally lost.
This was followed by another dud called Samsaram Arogyathinu Hanikaram.
It's another matter that the young hero made a spectacular comeback playing a rebellious youth in Bangalore Days.