Dileep: Manju Warrier is not doing Kahaani remake
Last updated on: November 28, 2012 12:02 IST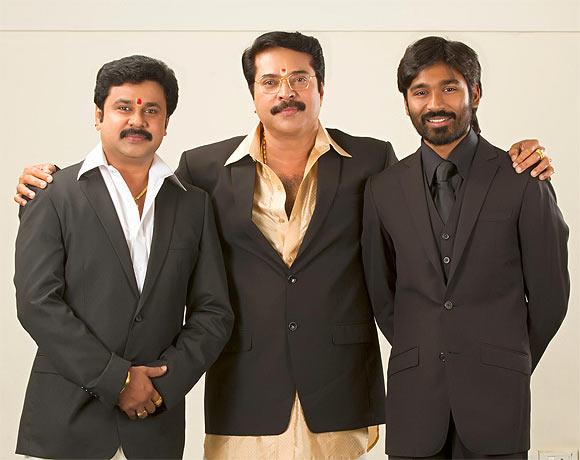 After the success of My Boss, Dileep now faces the camera for Kammath & Kammath, in which he is sharing the screen with Mammootty. The two play Konkani speaking brothers who run a chain of hotels.

He has also been in the news with reports about his wife and former actor Manju Warrier's return to films. It all started appearing in the media after she returned to the dance stage performing at the Guruvayur temple, after a rather long hiatus.

In an exclusive interview, Dileep breaks his silence and makes his stance clear about the issues.

Excerpts:
There have been reports that your wife Manju Warrier will be back in films with the remake of Hindi film Kahaani. You have maintained your silence on the matter all along. Why so?

I don't know where the news came from. You are the first one to ask me about my comments on it. I haven't made any comments, as I did not think it was required.

See, I can't do anything when people make up stories.

'Manju hasn't told me anything about making a comeback'
Last updated on: November 28, 2012 12:02 IST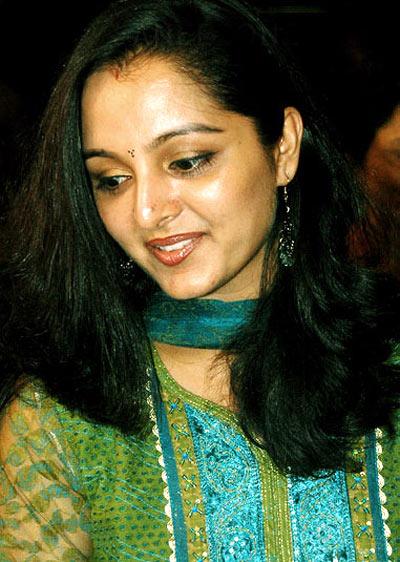 Were you surprised about the Kahaani story?

Of course, I have been hearing about it these days and I am not aware where it came from.

Have you thought about her return to films?

It is up to Manju to decide.

As a couple, we are friends as well. She wanted to learn dance and had to do her 'arangettam'. I am happy about it. She hasn't told me anything about her wish to make a comeback in films.

'The best thing about My Boss was that it didn't have titillation'
Last updated on: November 28, 2012 12:02 IST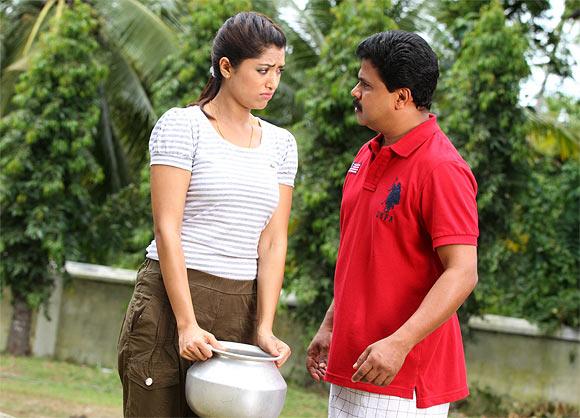 My Boss has been accepted very well. What do you think worked in its favour?

The film has been narrated in a humorous way and some of the elements of my character probably connected very well with the audience.
On a lighter note, the film's greatest disadvantage, if we take current trends into account, is that it had no titillation and double meaning dialogues. And that is the best thing about the film as well (
laughs
).
How is it working with Mammootty after a break?
I am doing a film with him after quite a few years. But perhaps we don't feel it much since we keep in touch.
'It was exciting to share screen space with Dhanush'
Last updated on: November 28, 2012 12:02 IST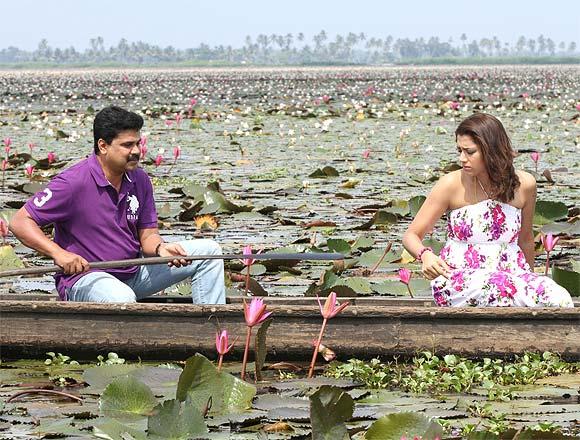 Dhanush has done a cameo in Kammath & Kammath. How did it happen?

Dhanush is a wonderful human being. He instantly agreed to do this role. It was exciting to share screen space with him.

Which is your next film?

After Kammath & Kammath, I will be doing Vyshakh's next, scripted by Benny P Nayarambalam.