PIX: Singer Manna Dey's Last Journey
Last updated on: October 24, 2013 18:57 IST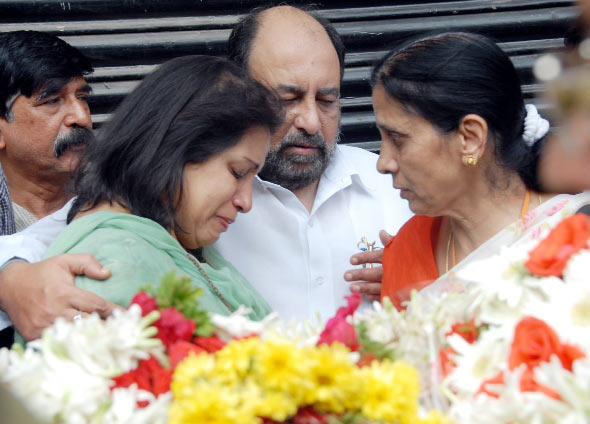 Legendary singer Manna Dey's last rites were carried out in Hebbal in Bangaluru, with family, friends and fans in attendance.
The body had been kept at the Ravindra Kalakshethra, a cultural centre in the city, till 12.30 pm before being taken to the crematorium.
Dey's daughter Sumita Deb (extreme left) is consoled by other members of the family.
Click Next to see more.
PIX: Singer Manna Dey's Last Journey
Last updated on: October 24, 2013 18:57 IST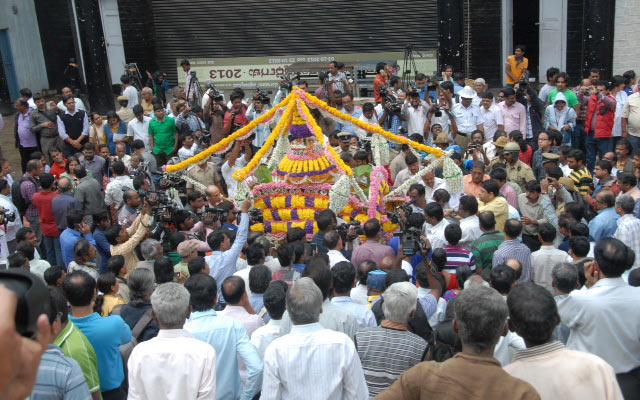 Very few turned up to bid Dey goodbye.
None of his colleagues from Bollywood arrived. Only a few film personalities from the Kannada film industry were spotted in the crematorium.