PIX: Bollywood's notable toy boys!
April 22, 2014 10:10 IST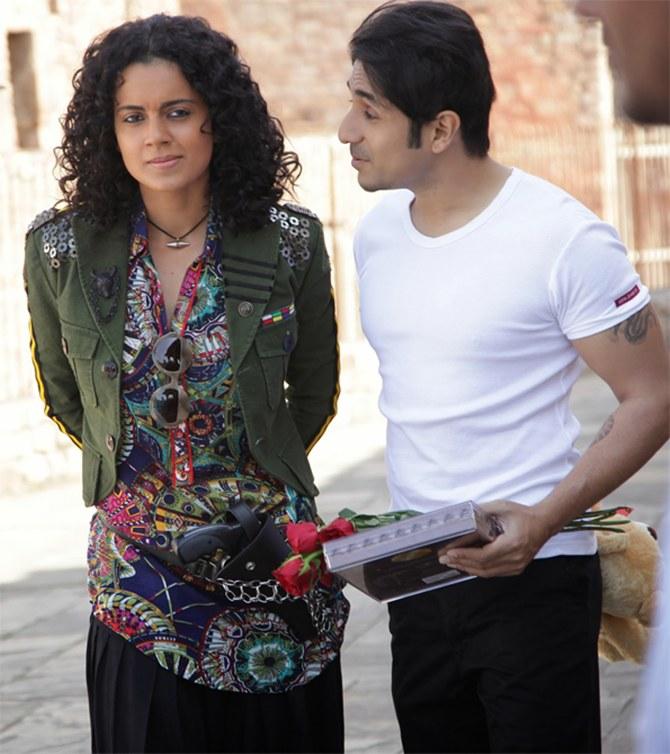 Afraid to attempt beyond the conventional, most of our movies feature lovers of the same age or the guy is older than the girl by a few (10-12 by Bollywood definition) years.
Yet there are some scripts that think beyond the usual to concoct stories about younger, eager and willful boys willing to do anything to appease their slightly older, sassier ladyloves.
From almost to full throttle, we look at the most notable toy boy portrayals of Bollywood.
Vir Das, Revolver Rani
In the satirical Revolver Rani slated to release this Friday, Vir Das plays Kangna Ranaut's smitten boy candy prepared to do engage in all sorts of daredevilry to win his influential lady's favour.
The stand-up comedian turned actor found the role both mentally and physically "exhausting."
Emraan Hashmi, Dil Toh Baccha Hai Ji
April 22, 2014 10:10 IST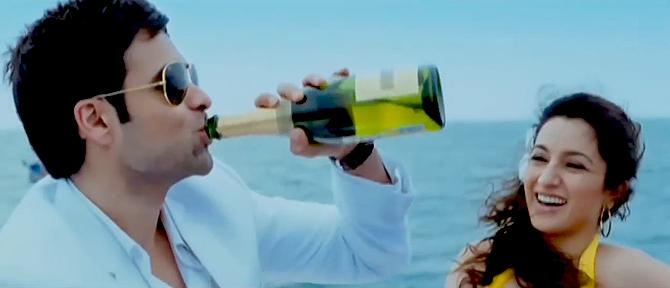 Madhur Bhandarkar's Dil Toh Baccha Hai Ji chronicles the lives of three desperate men fishing for the perfect woman.
Among them, Emraan Hashmi portrays the womanising, gym trainer who falls for a wealthy married woman with a fetish for toy boys and the two embark on a mutually beneficial torrid affair, which supplements her physical needs and his bank balance.
Akshay Kumar, Khiladiyon Ka Khiladi
April 22, 2014 10:10 IST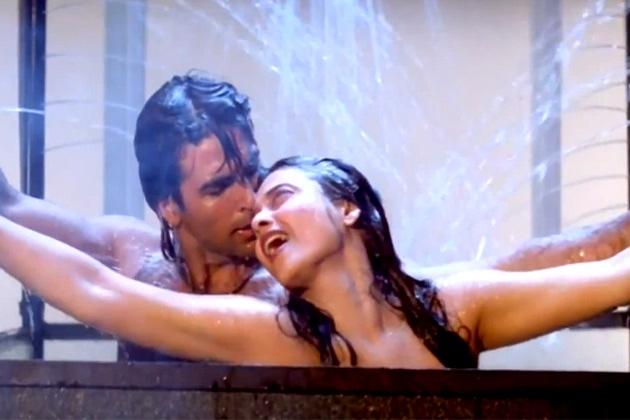 All sorts of twisted things happen in Khiladiyon Ka Khiladi as Akshay Kumar romances the ravishing kid sister (Raveena Tandon) and seduces her dangerous didi (Rekha) in a quest to find out his brother's whereabouts in Khiladiyon Ka Khiladi.
What's best remembered, of course, is Rekha and Akki explosive make-out session on the silver screen.
Zayed Khan, Shabd
April 22, 2014 10:10 IST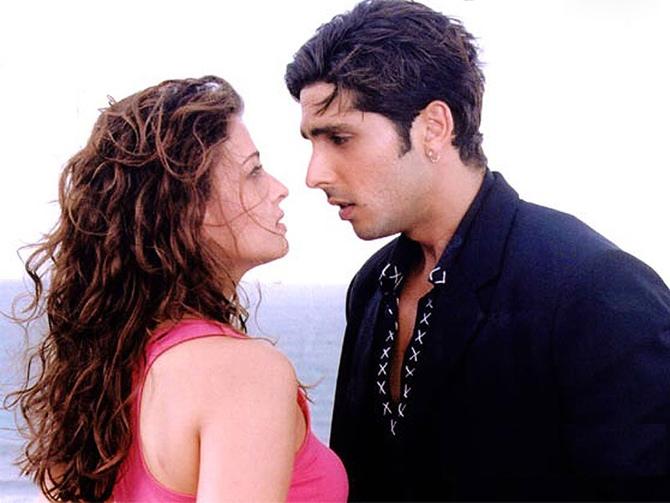 Whether it actually transpires or it's all in Sanjay Dutt's head as troubled author undergoing a massive writer's block is something the perplexing Shabd leaves for the viewer to decide.
But the upshot of his state of mind is reel wife Aishwarya Rai Bachchan's encouraging the much younger Zayed Khan's advances to the point of no return in this loosely inspired version of Breaking The Waves.
Ranbir Kapoor, Wake Up Sid
April 22, 2014 10:10 IST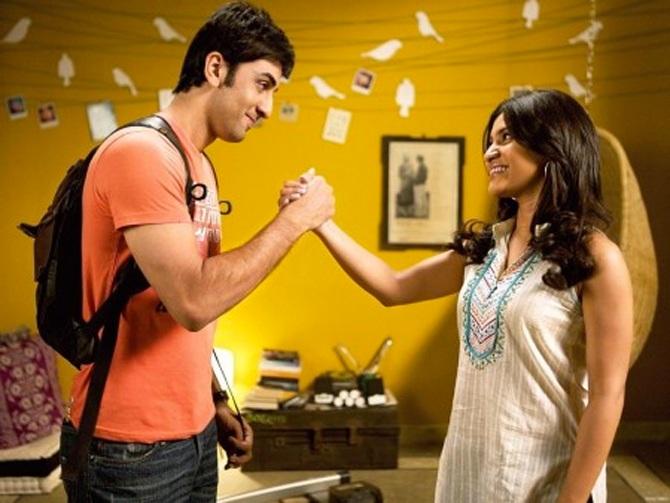 He's barely out of college and freshly thrown out of home by his exasperated rich daddy. She's an independent working woman who takes him in and teaches a thing or two about practical existence.
There's age difference. There's growing up. There's chemistry.
Ranbir Kapoor and Konkona Sen Sharma's credible charms lend their unorthodox equation depth and warmth.
Shah Rukh Khan, Maya Memsaab
April 22, 2014 10:10 IST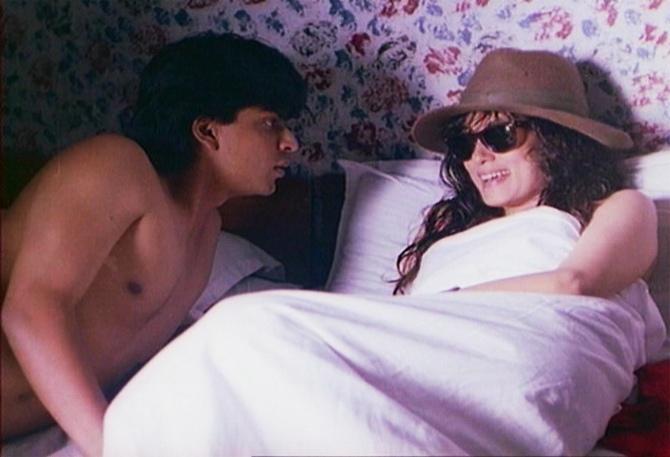 Deepa Sahi's restless interpretation of Madame Bovary experiments with all kinds of men to satiate her demanding libido.
Amidst homely physicians and wealthy noble men, she finds a match for her passions in Shah Rukh Khan's youthful, besotted appeal as he openly serenades her with the lilting ditty, Ek Haseen Nigaah in Ketan Mehta's Maya Memsaab.
Rishi Kapoor, Doosra Aadmi
April 22, 2014 10:10 IST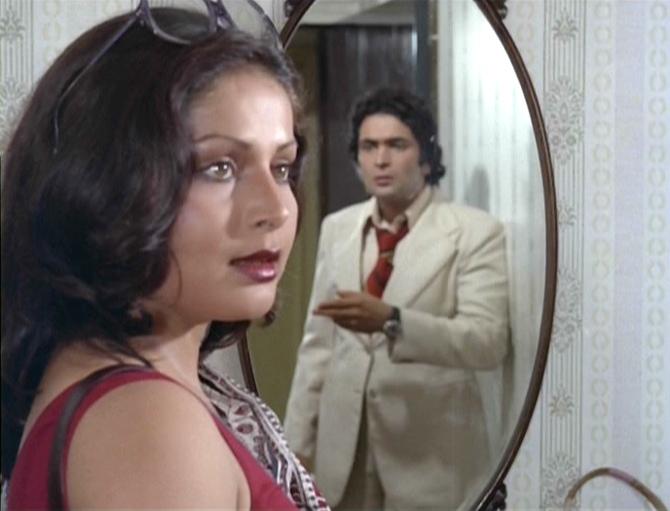 Rishi Kapoor isn't concerned with the standard toy boy route. His character's attraction towards his senior colleague Raakhee, though newly married to Neetu Singh, is characterised by fascination of her calm and melancholy.
While Raakhee refuses to hold back since he reminds her of the dead beau, RK defies social norms to (nearly) tread into forbidden territory.
Anil Dhawan, Hawas
April 22, 2014 10:10 IST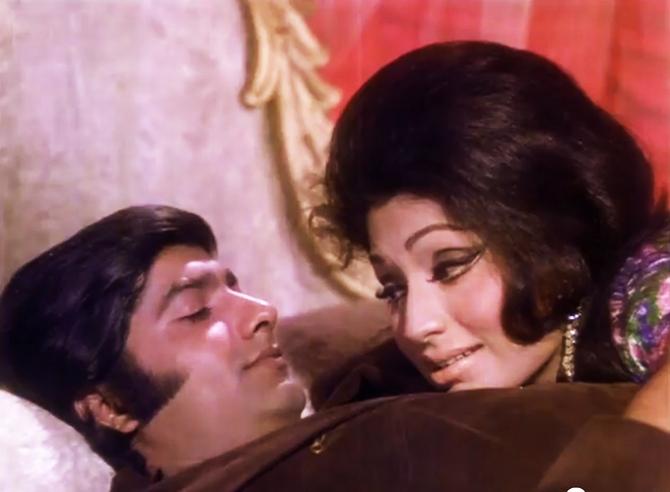 Bindu traps young, gullible men in her trap to realise her lust in the appropriately titled Hawas.
Among her many potential conquests features Anil Dhawan, as the boy toy who can hardly wipe off the glee at the prospect of being seduced by one of Bollywood's greatest temptress.