'Kalyana Samayal Saadham is not a regular romantic comedy'
Last updated on: December 04, 2013 09:10 IST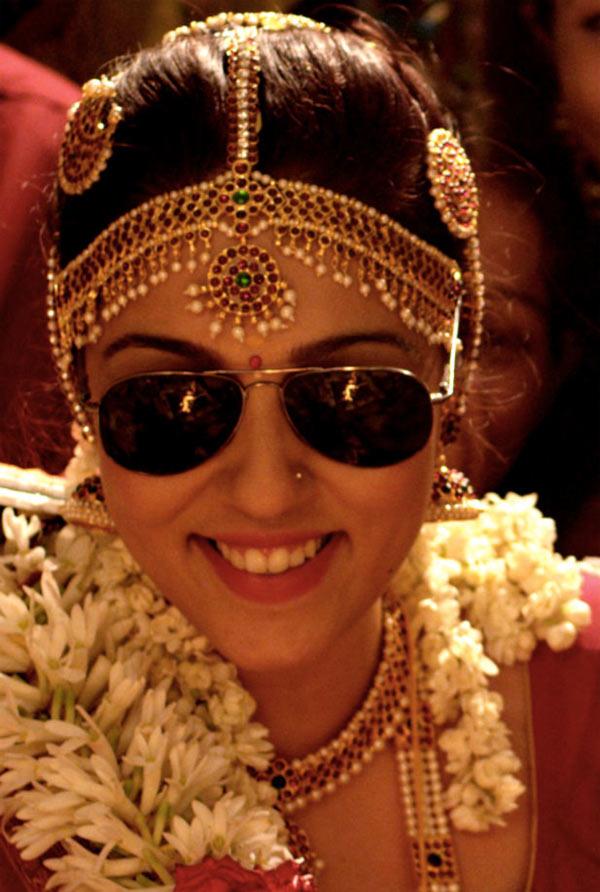 Popular VJ-turned-actor, Lekha Washington, started her career as a theatre artist, and went on to work in films in all South Indian languages.
She became known nationally after she co-hosted the first IPL season in 2008 along with Ajay Jadeja on Sony Max.
A fine arts student from Stella Maris, Chennai, Lekha has done her Master's in Lifestyle Product Design and also Film and Video Communication from the prestigious NID, Ahmedabad.
Today she has her own product design company in Mumbai called Ajji. She also enjoys sculpting and had her first solo exhibition when she was just 18.
She has worked in two Hindi films, Peter Gaya Kaam Se opposite Rajeev Khandelwal and Raj Kumar Santoshi's Power. Both are yet to release.
Her film Kalyana Samayal Saadham opposite Prasanna releases this weekend.
Tell us about the song Mella Sirithai which everyone seems to be talking about it.
Mellai Sirithai was released as the promotional video song and it received a tremendous response.
I am quite the Facebook addict myself and believe that the song went viral because it is so relevant to the way that people's lives are these days.
It is interesting because it is not your regular song shot in some scenic locale, but rather something we all identify with.
'The film is not cliched in any way'
Last updated on: December 04, 2013 09:10 IST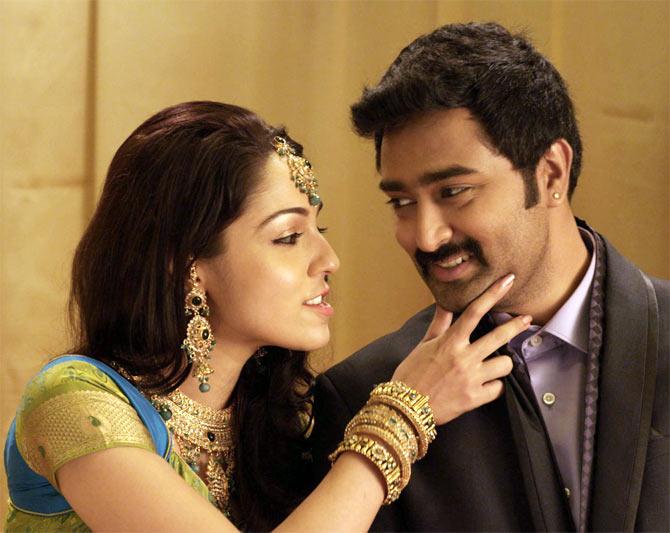 Is the song one of the reasons the film has been in the limelight?
I hope it is one of the reasons because doing something slightly different from the regular is carried through with the film itself.
Kalyana Samayal Saadham is not a regular romantic comedy; it is not clichéd in any way.
Each individual in the film has contributed in a way that is larger than just a pure cliché-stuff story.
Why was the film featured in the popular award-winning American television series, Born to Explore?
Born to Explore is an internationally acclaimed TV series that takes viewers around the world to join in a travel adventure. Since they were travelling to India, they came to our sets.
Their budgets are huge and they could have gone anywhere else, yet they chose to cover a Tamil film set.
They wanted to focus on Indian weddings and its universal appeal. They were also interested in the new generation of young filmmakers and the growing interest of Indian films in the international arena.
'Working with the team of Kalyana Samayal Saadham was like a breath of fresh air'
Last updated on: December 04, 2013 09:10 IST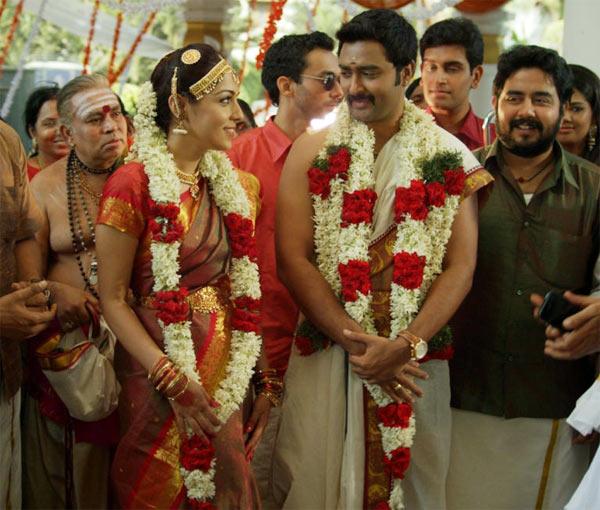 How did you come to be associated with the film?
I worked with director R S Prasanna briefly when I was doing theatre. I did a play called Twelfth Night a long time ago and he remembered me from that performance.
He mailed me the complete bound script. I was very impressed with the script and especially loved my character. So I came down to audition for it and got the part.
Tell us about your experiences while shooting the film.
I play Meera Chandrasekaran who is not just a pretty face in the film; she has a personality and a voice and that attracted me.
The whole team was very close and shared a great rapport. They are all from the Prasad Academy, Chennai--young, enthusiastic and very professional.
Since they had not worked in the film industry before, they did not have any pre-designed way of doing things.
Working with them was like a breath of fresh air. It was a very positive experience for me.
'I was treated like a bride on the sets of the film'
Last updated on: December 04, 2013 09:10 IST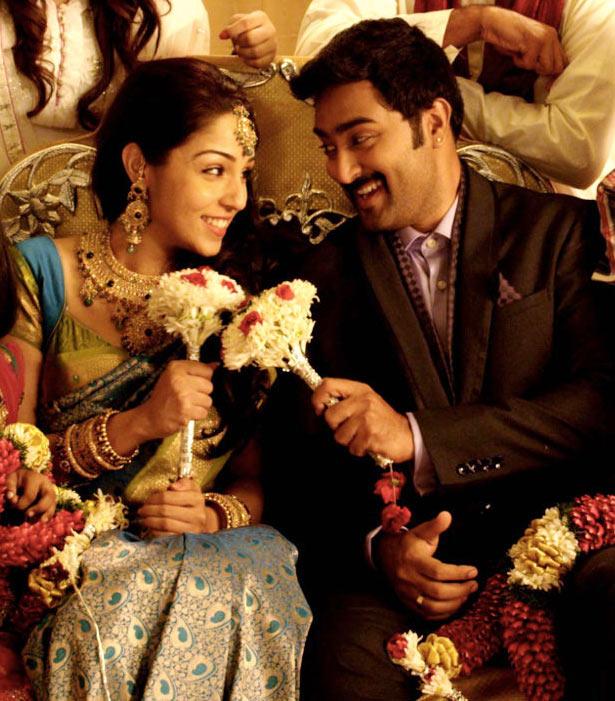 What about your co-star Prasanna?
Prasanna is a very nice guy, quite sweet actually.
He was the only one who did not mind my Tamil too much; the others constantly teased me about it.
You are an actor, theatre artiste, product designer and sculptor…how do you manage all that?
I was always inclined towards art and design and feel they are very related.
In a sense, art is an application of creativity that can be applied to either performance or it can be applied to design. For me it is one and the same.
So how do you visualise your wedding? Will it be like in KSS?
No, actually I am going to elope! Mine will be the most non-wedding wedding ever.
Why so?
Because I believe I have already got my fair share. I was treated like a bride for the entire length of the film by everyone on the set.
Now, even if I actually get married, it will definitely not compare to this. So I may as well do something different, perhaps kidnap a groom and elope!