Kajol looks beyond women-centric roles for Bollywood comeback
March 20, 2014 16:34 IST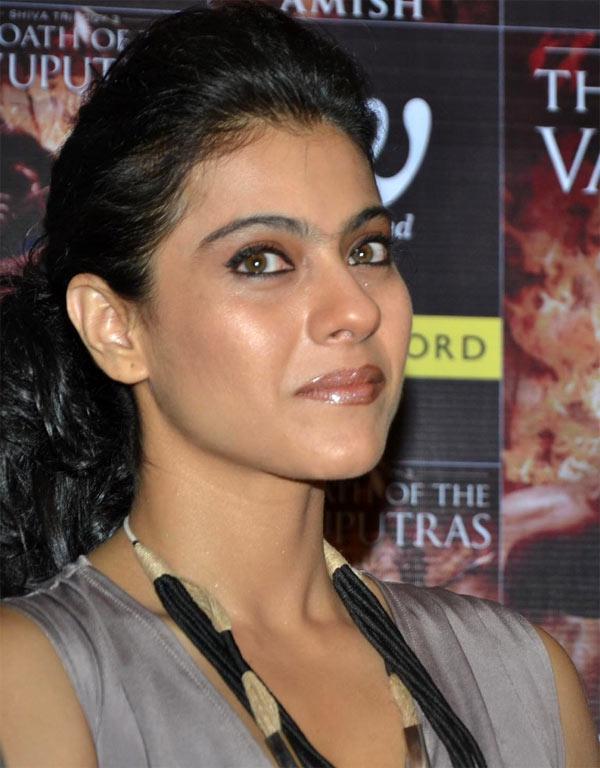 Get your lowdown on what's going on in the world of Bollywood, right here!
Bollywood actress Kajol is excited to return to the silver screen in husband Ajay Devgn's next but doing only women-oriented roles is not her priority.

Kajol, 39, has green-lighted a film to be produced by Ajay Devgn's home production. Contrary to the trend of women being the protagonist in contemporary films, Kajol feels good script essentially makes a good movie.

"The script has to be good. I don't look whether (the film) is women-oriented or not because I believe everyone contributes for the film and not just one person. It is about everybody in the film. The script has to be fabulous," Kajol told PTI in an exclusive interview.

Kajol said the home venture may take-off by year-end.
She said to get married and have kids was her conscious decision.

"There was dream to be a mother. I think it was very well spent time with my kids. My kids are wonderful and I have a big hand in it," she said.

Kajol took a sabbatical when she was at the peak of her career.

"It was the right time for me and I don't regret it (the decision) at all. For me, all my decisions have been taken at the right time only. There is no ifs and buts for me," she said.

The film that Ajay would be producing is in news for quite some time but Kajol is in no mood to disclose details.

"I hope it will be both serious and entertaining. We have an idea on hand but it is too early to talk about it. When we start shooting the film then we can say a bit about it," the actress said.

When asked how heroines discontinue their Bollywood career after certain age but the male actors continue to work even after the age of 40, Kajol said things will change.

"I feel we have less ideas. And our audience wants to watch only certain kind of cinema, however this is changing now. This is the time for new age cinema. The audience is changing and our longevity will increase," she said.
Amitabh Bachchan: Not many choices in industry when you grow old
March 20, 2014 16:34 IST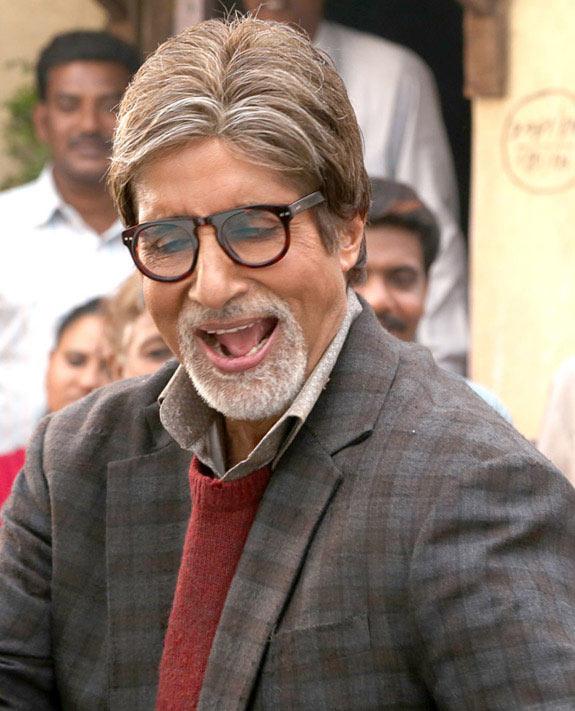 Amitabh Bachchan may be one of the busiest actors in the Hindi film industry but the megastar says he is not particularly choosy about his roles as there are not many choices left for him at this age.

"In this industry as you grow older you do not have many choices... You just take what comes your way... Which is not very often. I guess there is always a senior citizen to be enacted in young filmmakers' scripts, and so they ask," 71-year-old Bachchan told PTI in an email interview.

Bachchan would be next seen in horror comedy drama Bhoothnath Returns, a sequel to the 2008 film of the same name. The actor would reprise his role of a friendly ghost.

"I liked the concept of Bhoothnath Returns, and I had worked with Nitesh Tiwari (director) earlier on the promotions of Kaun Banega Crorepati," he said.

The Sholay star was often seen riding an automatic scooter with the kids. He also shot a party song with rapper Honey Singh.

"That scooter or cycle has been with me for years and has been used often enough... Even on sets," said Bachchan.

The actor says his grandchildren are excited about his upcoming project.

Bhoothnath Returns will hit the screens on April 11 during the Lok Sabha elections but Bachchan is unperturbed by what will happen at the box-office.

"We shall find out soon enough. Not one producer director the world over has ever been able to predict the fate of a film on release. Hum toh bahut chote log hain! (We are very small)," he said.
© Copyright 2022 PTI. All rights reserved. Republication or redistribution of PTI content, including by framing or similar means, is expressly prohibited without the prior written consent.