'I did not expect my first film to do well'
Last updated on: September 30, 2013 15:02 IST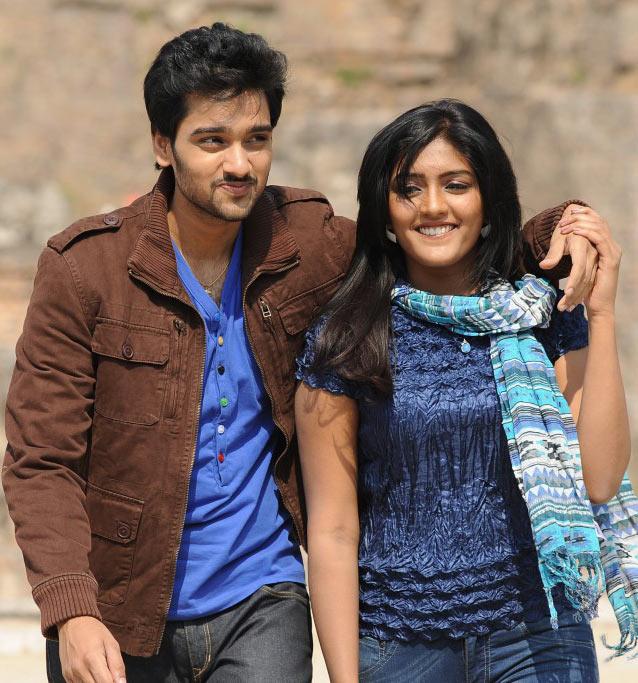 It is not very often you find a Telugu girl acting in Telugu movies and dubbing her own lines.
Eesha is one such attractive actress from Hyderabad, who has made an impressive debut in Anthaka Mundu Aa Tharavatha (AMAT), directed by National Award-Winning director Mohanakrishna Indraganti. She holds an MBA degree, but switched to modelling and then acting.
Buoyant with success of AMAT, Eesha talks to Radhika Rajamani about the film.
How do you feel about the compliments you have received on your acting in your debut film?
I am very happy. My father is my biggest critic. He called me after watching the film and told me that I was very good and mature and that I reacted well.
Bharani garu (senior artiste-director Tanikella Bharani) and so many people called me and told me that it didn't look like it was my first film!
'My parents told me to do whatever I liked'
Last updated on: September 30, 2013 15:02 IST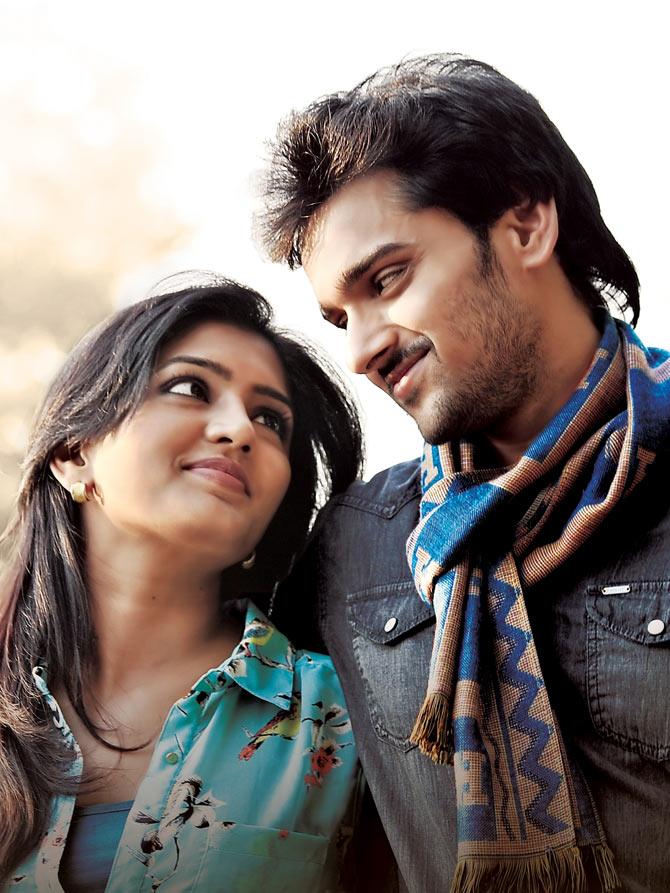 Were you always interested in acting since you were a model? Did your parents support you in your decision to become an actor?
I was interested in acting. My parents told me to do whatever I liked after I finished my education. I did my MBA and while doing it, I got some modelling offers. I also did some advertisements. After I finished my MBA, I did this film.
Did you audition for the role of Ananya?
My manager did not have my portfolio. So he showed my portfolio on Facebook and I was called by Mohan garu. He gave me two scenes to perform. I told him I had no training in acting or experience. There was a test shoot after a while and Mohan garu told me, I was on. Once I was selected, I did a two-month workshop where Mohan garu trained me.
Besides the workshop, did you do any other preparation or homework on your own?
I used to read the script a lot. Since I know Telugu, the reading helped.
'I was very tense on the first day of the shoot'
Last updated on: September 30, 2013 15:02 IST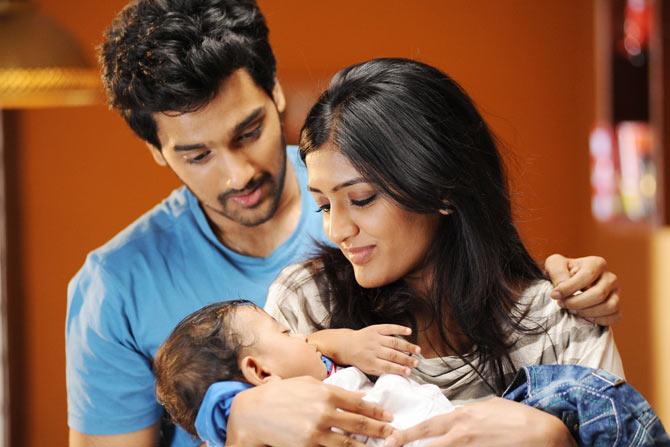 AMAT is a character-driven film especially for the lead actors. Did you at any time feel apprehensive about playing and pulling off an author-backed role?
When Mohan garu told me the story, I was tense. Since I had no experience in acting, I would ask him a lot of questions. I used to practice the scenes with my sister who used to be 'Anil'. After the rehearsals, when I went for the actual shoot, I got into the character and behaved like Ananya. So I could do it easily.
Was the character relatable to you?
In real life, I'm like Ananya. So it was a bit easy to relate to. Acting was tough.
How was your first day of shoot?
I was very tense. I was literally shivering. The first dialogue was short. I had to say 'when did you come?' Even (co-star) Sumanth said he was tense on the first day but he and Mohan garu ensured that I felt comfortable. They said I could take time and then give the shot.
'Sumanth was very helpful'
Last updated on: September 30, 2013 15:02 IST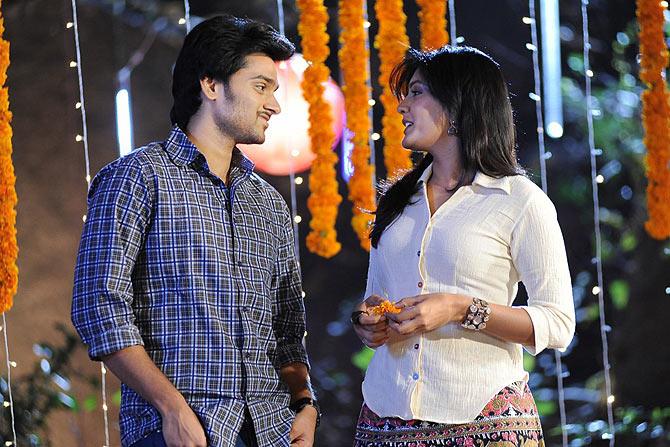 The film largely portrays reality and complexity in relationships. How challenging was it to do this?
Whenever Mohan garu used to tell me, if this happens is real life, how would you react? I acted according to that.
How was it working with Sumanth Ashwin, your first co-star?
He was helpful. He has done one film before. I used to ask him many questions and we would rehearse a lot. He used to be calm and quiet. I am also like that. I did not know the technical details and Sumanth helped me with that.
What did you learn working with Mohanakrishna?
Patience. He was always smiling and would never shout or scold. He is friendly and talks a lot.
He is an intellectual. He used to carry cards with the scenes written for the day on them and he would strike off as he did them.
I used to ask Sumanth if all directors do this. He said no. Perhaps that's the reason why Sumanth calls him an international director!
'It has been an amazing experience doing this film'
Last updated on: September 30, 2013 15:02 IST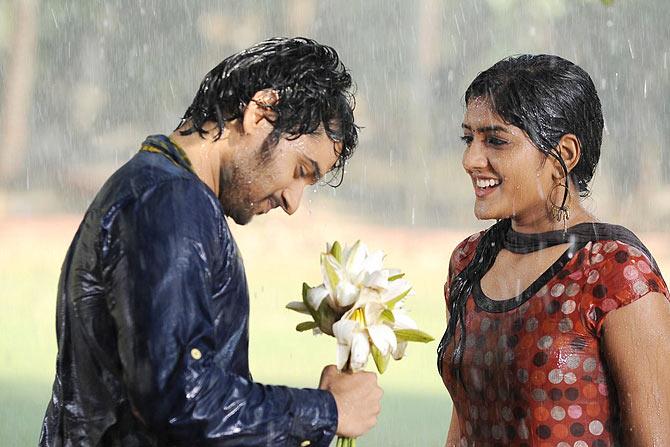 How was it doing your first film?
Initially, I was tense. The rehearsals made me confident. From the second schedule, everyone started appreciating me. Post-release, the audience response has been good. So it has been an amazing experience doing this film. I am happy to have done it.
Have you been flooded with offers?
I have a few offers. I heard two stories but have not decided about signing them.
Does the success of AMAT weigh on your mind while signing the second film?
I did not expect my first film to do well. I need to think twice. I need to do good films with good directors.
Would you want to work in films in other languages too besides Telugu?
Yes, I want to do films in other languages.