Hollywood's Most Publicised breakups of 2013
December 10, 2013 10:35 IST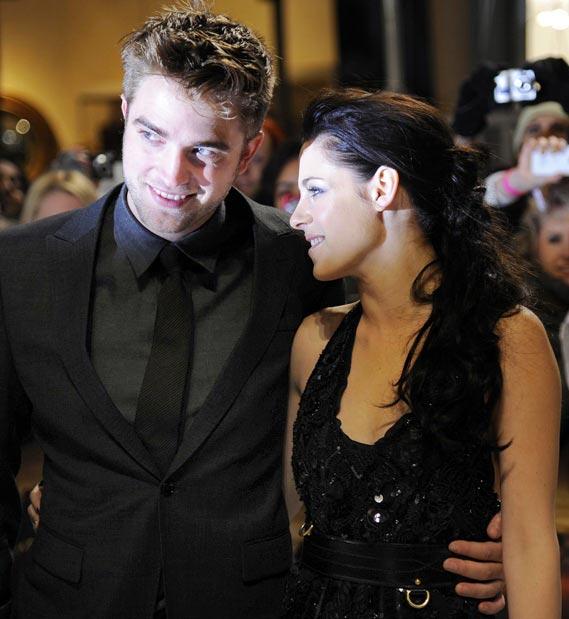 The year 2013 wasn't without its share of unprecedented highs and lows in Hollywood.
Among the many goings-on in the glamour world, a string of high-profile breakups routinely caused a stir through the year.

Here's a look at Hollywood A-listers, who called it quits this year.
Robert Pattinson and Kristen Stewart

After reluctantly carrying out their romance amidst intense media glare, the Twilight sweethearts' relationship was bogged down with a cheating scandal.

Kristen Stewart's alleged fling with her Snowhite And The Hunstmen director Rupert Sanders left not only her beau Pattinson but the onscreen pair's legions of fans heartbroken.
Following Stewart's public apology and several attempts to rough it out, the couple broke up shortly after the controversy flared up.

Please click NEXT for more.
Rupert Sanders and Liberty Ross
December 10, 2013 10:35 IST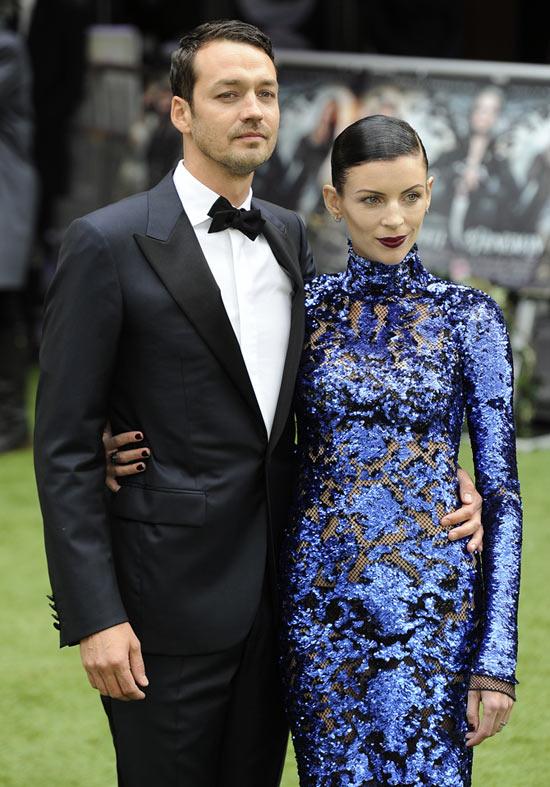 Snowhite And The Hunstmen director Rupert Sanders' marriage to model-actress Liberty Ross took a severe beating after news of his brief fling with Kristen Stewart surfaced in the media.
The couple, who'd been married for 10 years, divorced following the controversy.
Catherine Zeta Jones and Michael Douglas
December 10, 2013 10:35 IST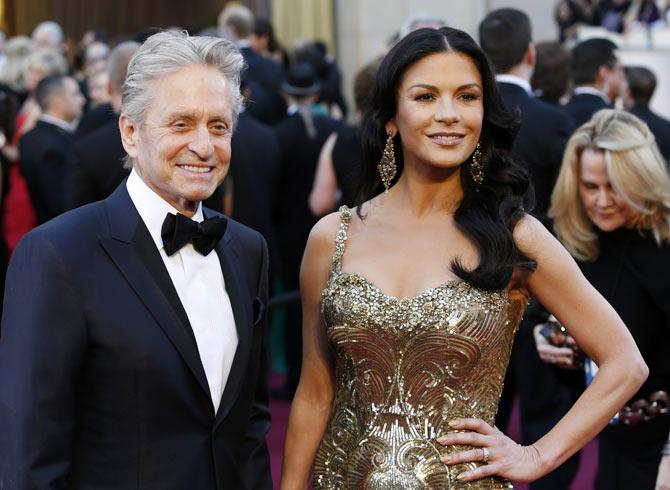 One of the most magnificent couples in Hollywood -- Michael Douglas makes men of a certain vintage very appealing while Catherine Zeta-Jones is a beauty par excellence -- stood by each other through the former's cancer and the latter's bipolar disorder diagnosis.
But that wasn't meant to last long.

After unsuccessfully trying to salvage their marriage of 13 years, the star couple went their separate ways in May this year.
Industry watchers haven't ruled out a reconciliation though.
Miranda Kerr and Orlando Bloom
December 10, 2013 10:35 IST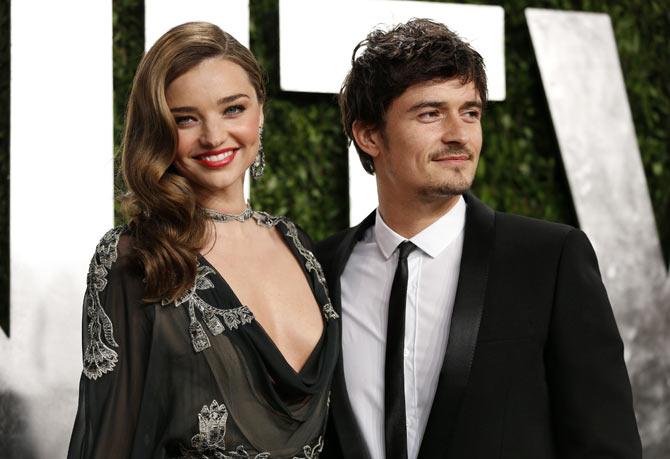 Victoria's Secret model Miranda Kerr and actor Orlando Bloom, along with their son Flynn, made for the perfect family picture.
They were often snapped by paparazzi, out and about and being all-round happy, until a few days ago, when the couple announced their separation and reportedly will be getting divorced very soon.
Liam Hemsworth and Miley Cyrus
December 10, 2013 10:35 IST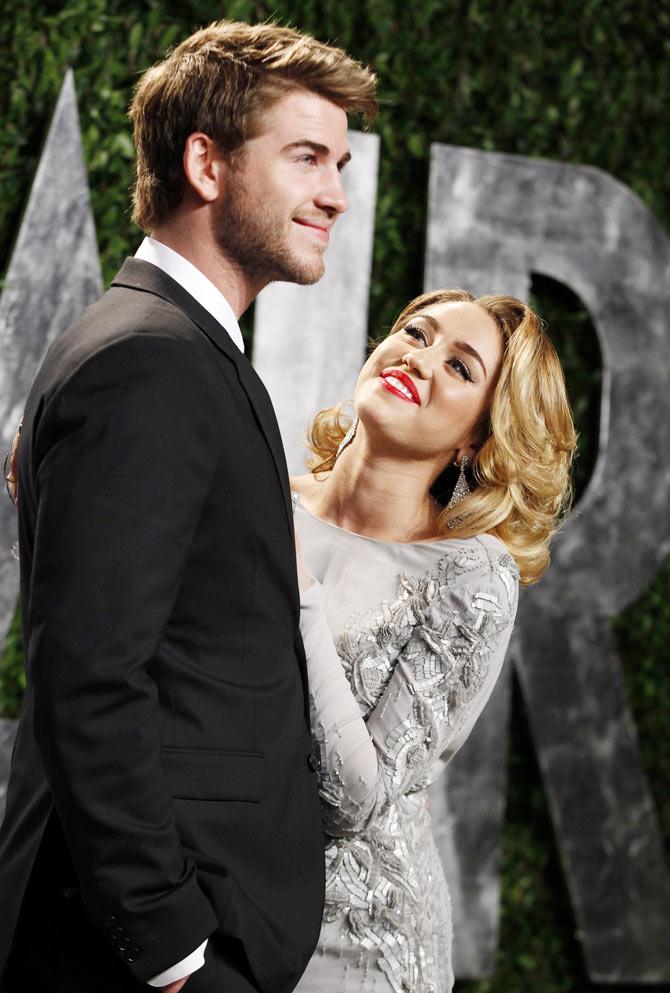 Hunger Games hunk and pop music's enfant terrible Miley Cyrus made for a striking pair.
But fans apprehended troubled times in this star relationship when Miley broke out of her child star image, armed with latex bikinis, partially shaved hair and twerking.

The inevitable finally happened in September. The failed relationship culminated in a hit single for Miley called Wrecking Ball.
George Clooney and Stacy Keibler
December 10, 2013 10:35 IST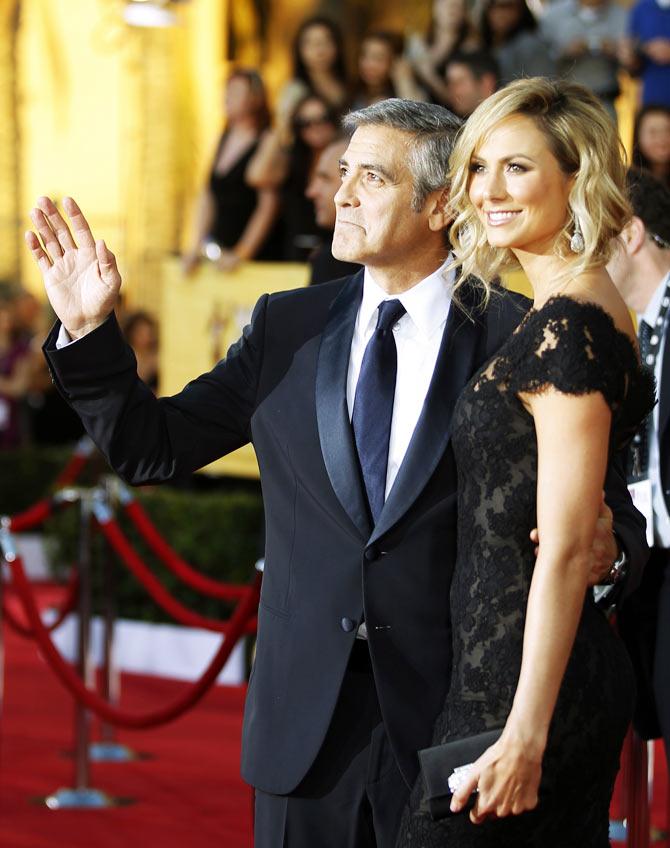 When Gravity star George Clooney first started going out with former wrestler Stacy Kiebler, friends and fans knew where the relationship was headed.
However, the confirmed bachelor -- known for relationships that come with an 18-month expiration date on an average -- stayed on with Keibler for longer than people had expected.
The couple ended their relationship in July.
Rachel McAdams and Michael Sheen
December 10, 2013 10:35 IST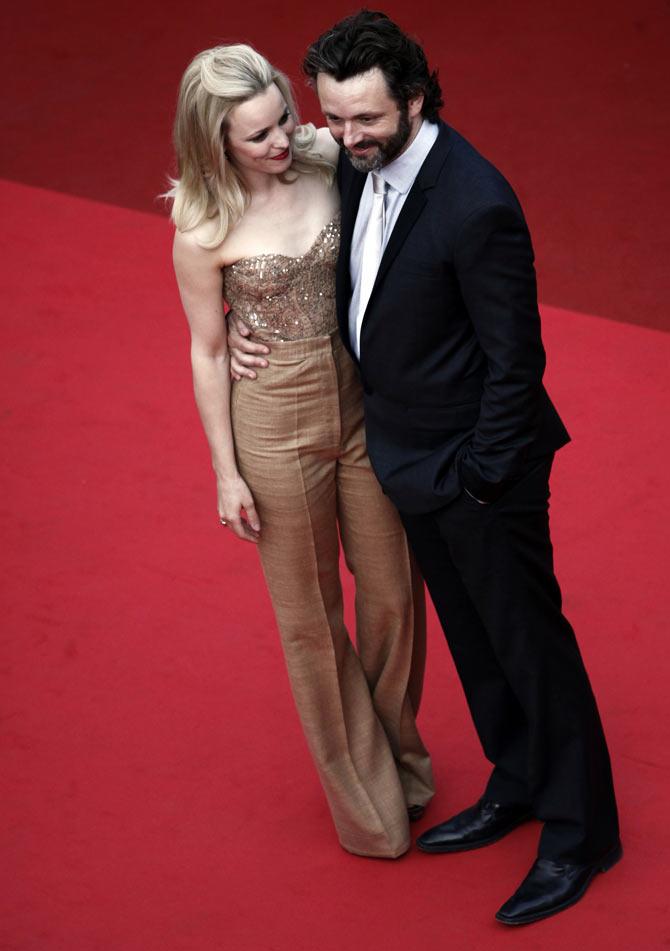 The Midnight In Paris costars -- Rachel McAdams and Welsh actor Michael Sheen -- called it quits after two and a half years of dating ever since they met on the sets of the film and fell in love.
According to reports, Sheen -- who has a daughter with actress Kate Beckinsale -- wasn't ready to have more kids while McAdams wanted to settle down and start a family.
Selena Gomez and Justin Beiber
December 10, 2013 10:35 IST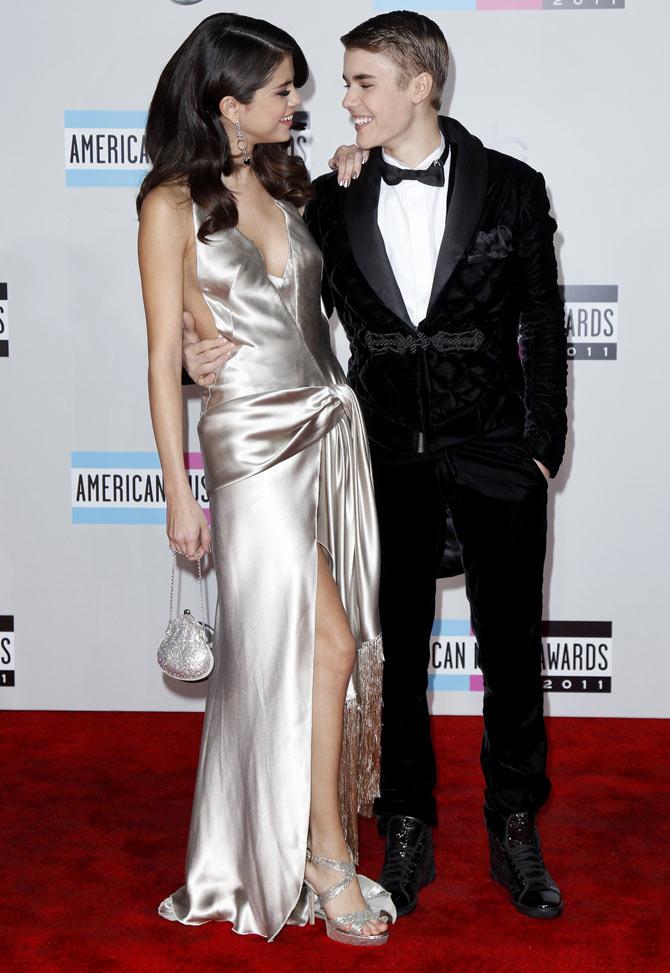 Selena Gomez was the envy of all Beilibers while her relationship with the baby-faced Canadian pop sensation lasted.

The couple dated on and off for almost two years before pulling the plug on their romance for the last time in January.
Rupert Murdoch and Wendy Deng
December 10, 2013 10:35 IST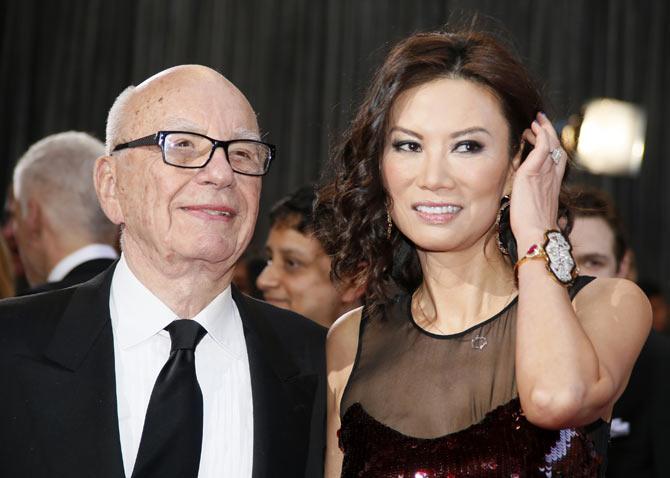 Media baron Rupert Murdoch was 68 when he married then 30-year-old Yale graduate and newly appointed Vice President of his Star TV Wendy Deng in 1999.
Murdoch filed for divorce in June while reports claimed that the marriage had been irretrievably broken for more than six months.
Chris Brown and Rihanna
December 10, 2013 10:35 IST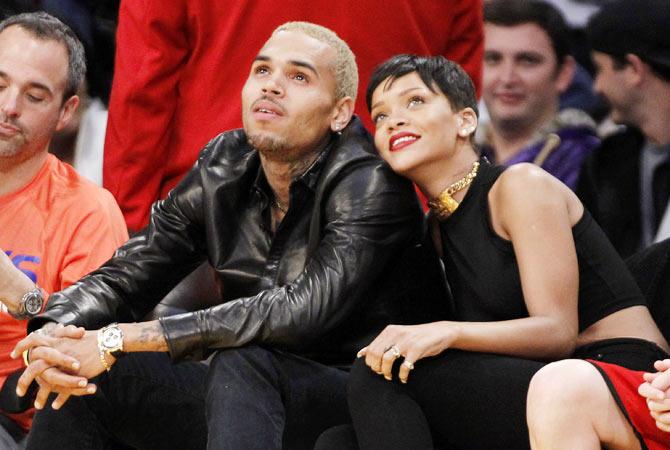 This relationship was stuff romance dramas are made of.
The world was shocked to see a picture of a visibly bruised and battered Rihanna that was leaked from the Los Angeles Police Department from a case filed against her then boyfriend Chris Brown for making criminal threats.
While Rihanna did manage to walk away from that abusive relationship, the pair briefly rekindled their romance in January and broke up again around May.
Richard Gere and Carrie Lowell
December 10, 2013 10:35 IST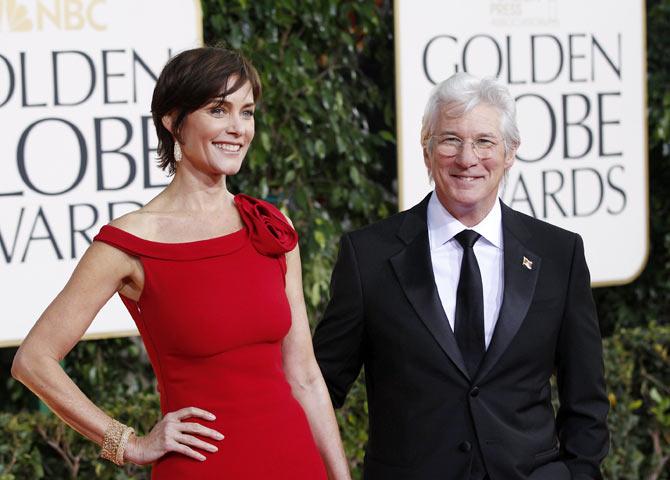 Richard Gere and former Bond girl Carrie Lowell filed for divorce in September, ending their 11-year-old marriage.
Reports suggest that the split happened due to the star couple's conflicting lifestyle choices -- while Gere prefers the quiet life, Lowell liked socialising.
Kylie Minogue and Andres Velencoso
December 10, 2013 10:35 IST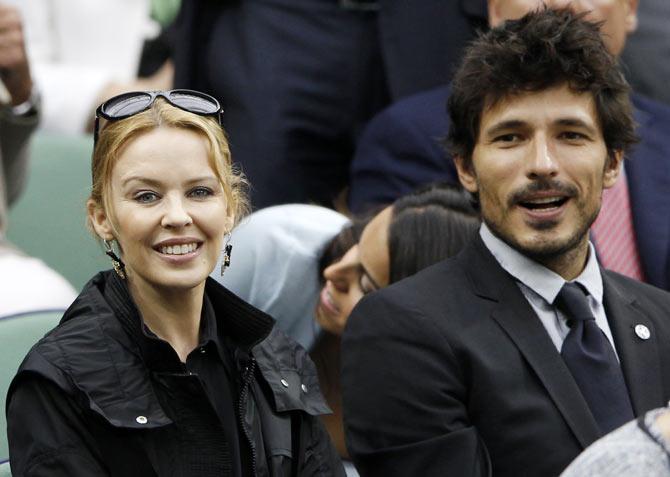 Australian pop star Kylie Minogue and her Spanish model beau Andres Velencoso ended their five-year-old relationship in October.
The petite singer was devastated after the split but the former couple remain good friends.
Clint Eastwood and Dina Ruiz
December 10, 2013 10:35 IST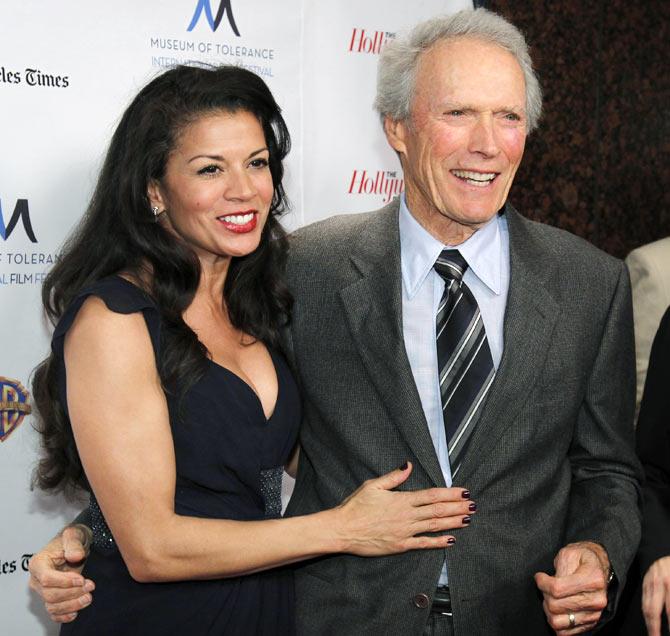 American TV presenter and reporter Dina Ruiz filed for divorce from her star husband following a rehab stint for depression and anxiety in October.

She also stated in an interview that they had been living separately for quite a while before the split.

They were married for 17 years and have a son named Morgan Eastwood.
Nicole Scherzinger and Lewis Hamilton
December 10, 2013 10:35 IST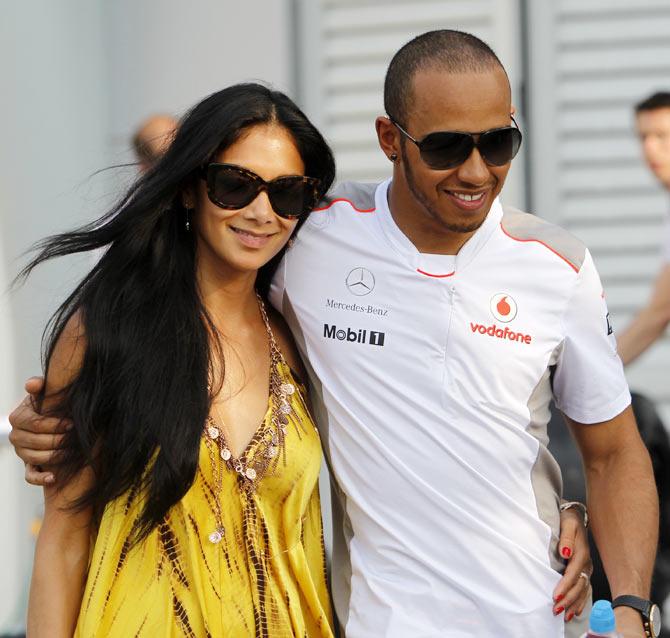 McLaren Formula One driver Lewis Hamilton of Britain and American singer Nicole Scherzinger have been seeing each other on and off for over two years now.
But the striking couple finally called it quits in July citing conflicting work schedules as the reason behind the breakup.
Kris and Bruce Jenner
December 10, 2013 10:35 IST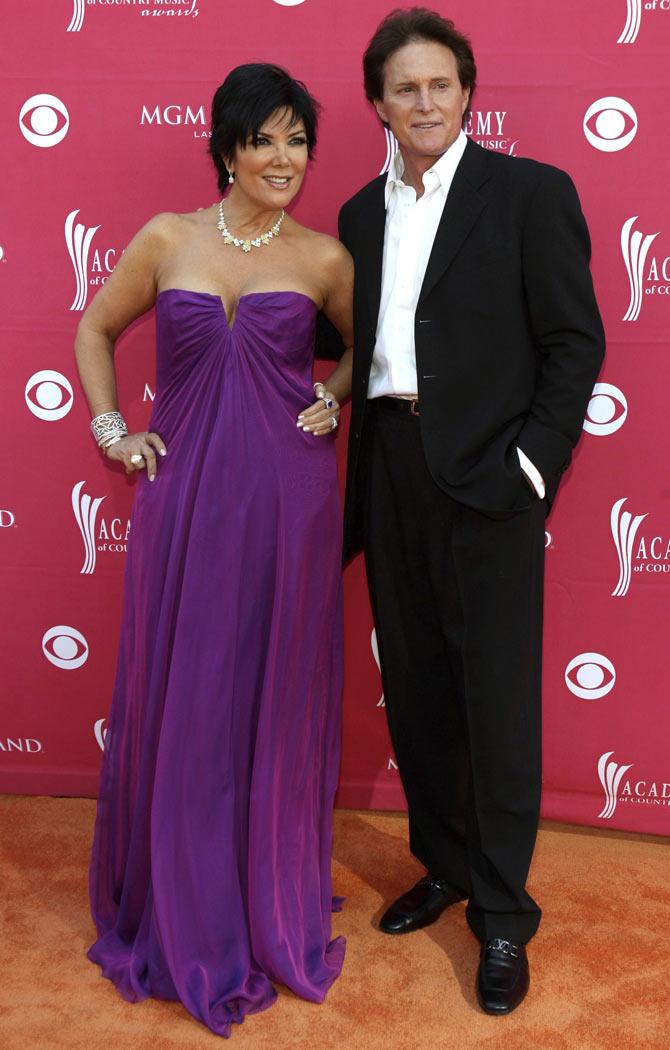 Momager and Kardashian matriarch Kris Jenner ended her 22-year marriage with former Olympian Bruce Jenner just a few months ago.

The couple have two daughters together and four children each of their own from previous marriages.
Vladimir Doronin and Naomi Campbell
December 10, 2013 10:35 IST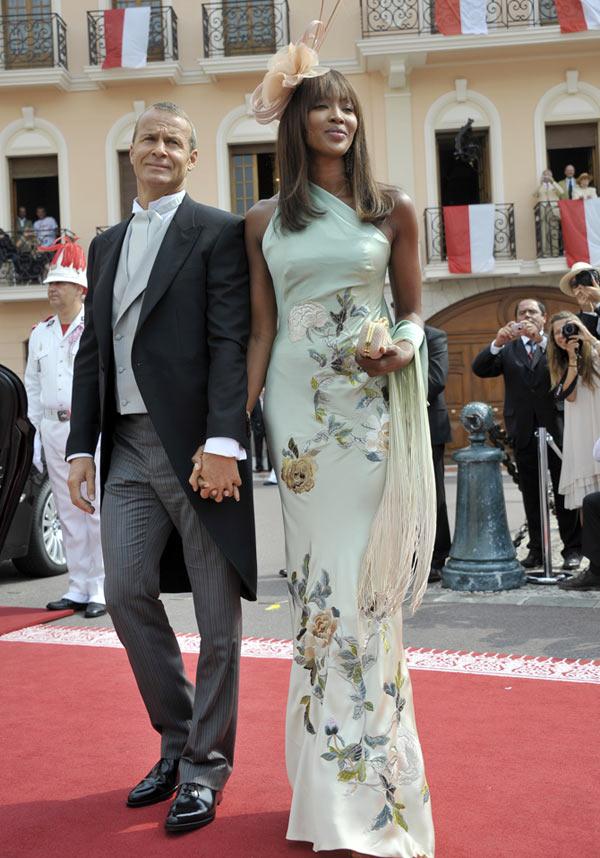 Supermodel Naomi Campbell and her Russian boyfriend Vladimir Doronin's five-year-old relationship ended this year too.
Doronin has since swiftly moved on to a 25-year-old model who, incidentally, Campbell mentored on reality television show The Face earlier this year.
Danny Boyle and Rosario Dawson
December 10, 2013 10:35 IST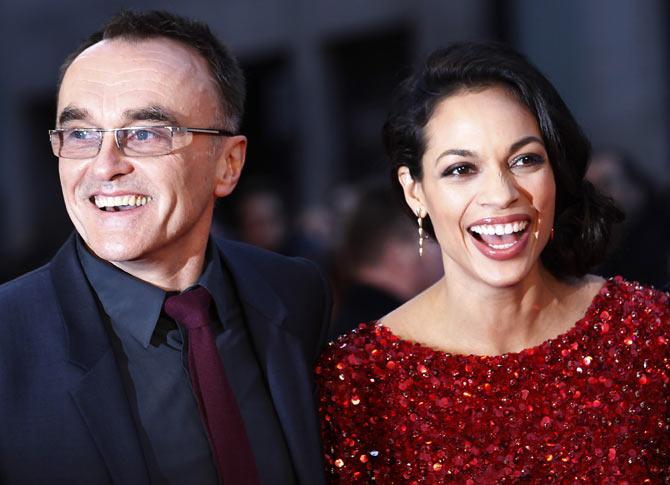 Slumdog Millionaire director Danny Boyle and actress Rosario Dawson started going out only last year but in a recent interview to a magazine, the Sin City actress revealed that they had been going out since before the media got the wind of it.
She also reportedly told the magazine that they have parted ways and that she wouldn't discuss much else about the relationship since she is mindful of Boyle's privacy.
Ryan Seacrest and Julianne Hough
December 10, 2013 10:35 IST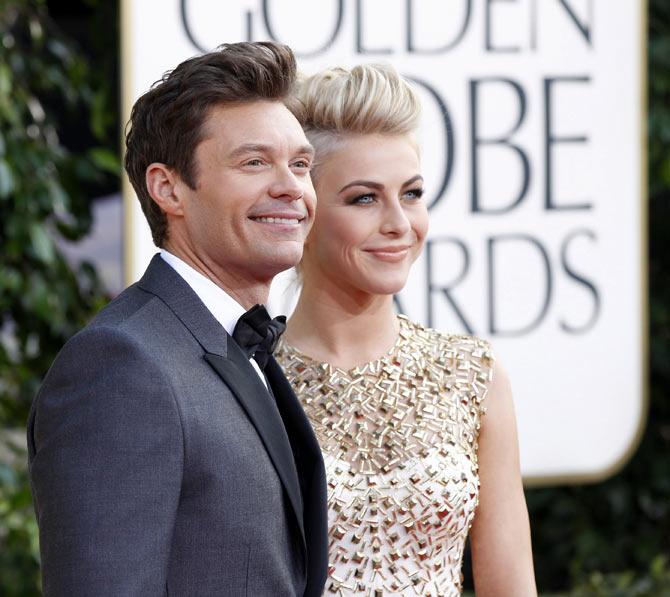 Ryan Seacrest, the 38-year-old American Idol judge, TV producer, radio host and red carpet star and actress Julianne Hough, 24, made for a striking couple but unfortunately it wasn't meant to be.
The couple parted ways after Seacrest's workaholic ways didn't sit well with his girlfriend's own priorities.