Emma Stone, Andrew Garfield, Woody Allen: A day out in Hollywood
July 18, 2014 18:07 IST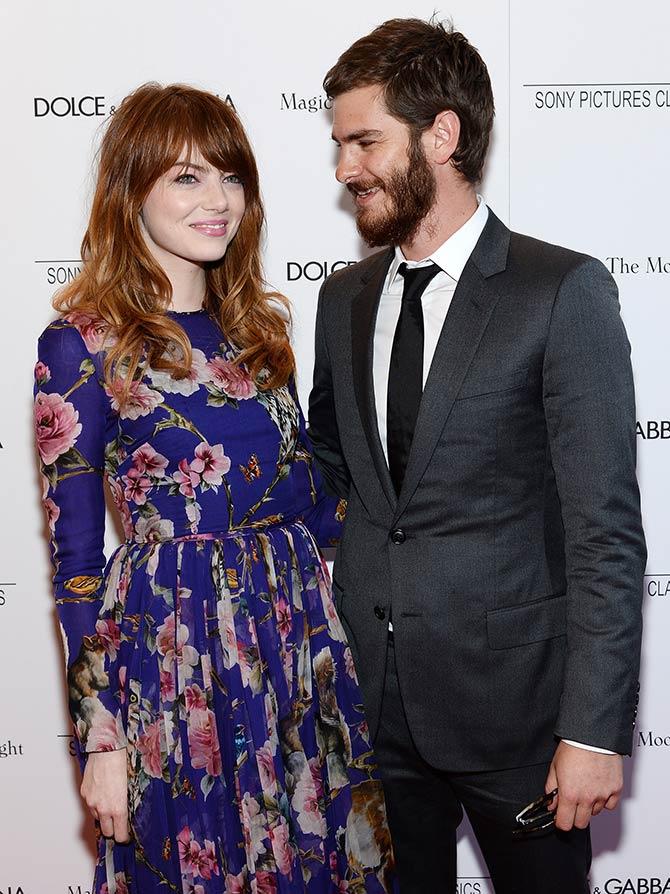 Here's what your favourite Hollywood stars have been up to.
Cast member Emma Stone arrives with beau and Amazing Spiderman costar Andrew Garfield for the premiere of Woody Allen's Magic in the Moonlight in New York on July 17.

An ensemble comedy, Magic in Moonlight is set in the 1920s on the French Riviera and is scheduled to be released on July 25 by Sony Pictures Classics.

Please click NEXT for more pictures.
Woody Allen
July 18, 2014 18:07 IST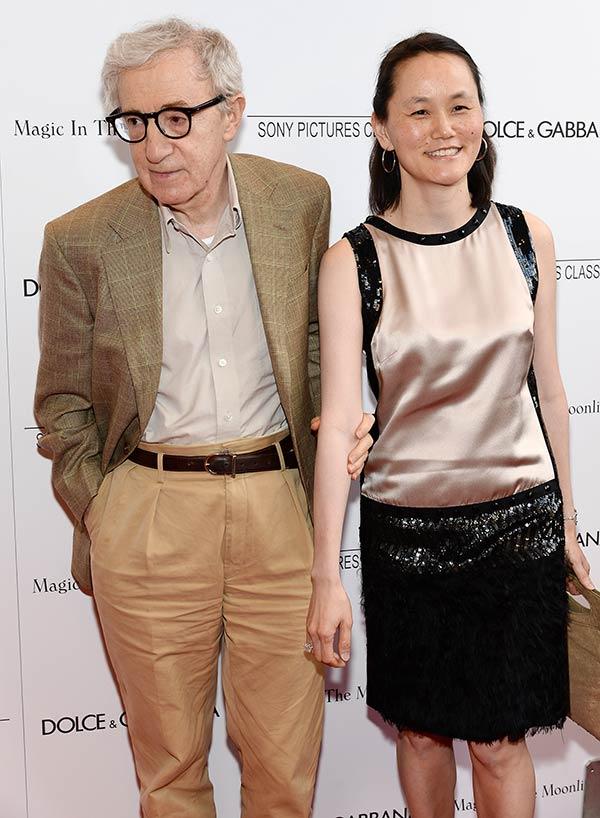 Woody Allen, whose last directorial Fading Gigolo opened to mixed reviews last year, arrived with wife Soon-Yi Previn.
Audrey Tautou
July 18, 2014 18:07 IST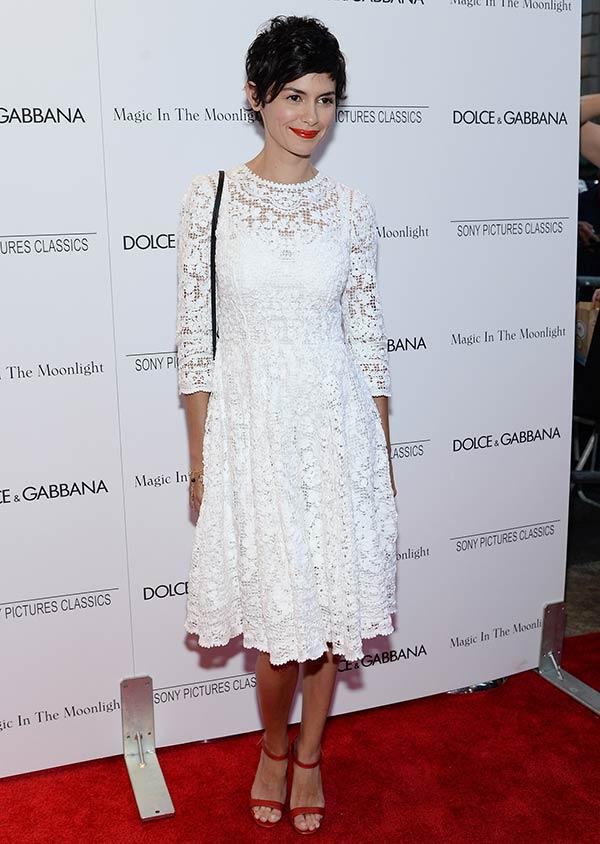 French actress Audrey Tautou, looking striking in a white outfit, smiles for the cameras.
Colin Firth
July 18, 2014 18:07 IST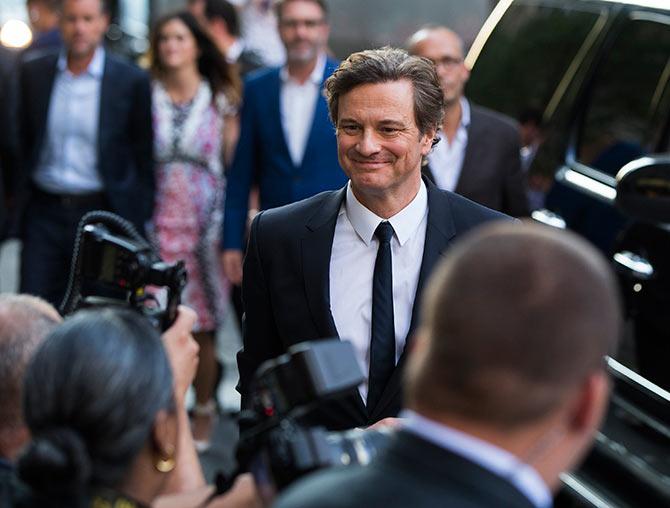 British actor Colin Firth, who stars in the film too, arrives.
Anna Wintour
July 18, 2014 18:07 IST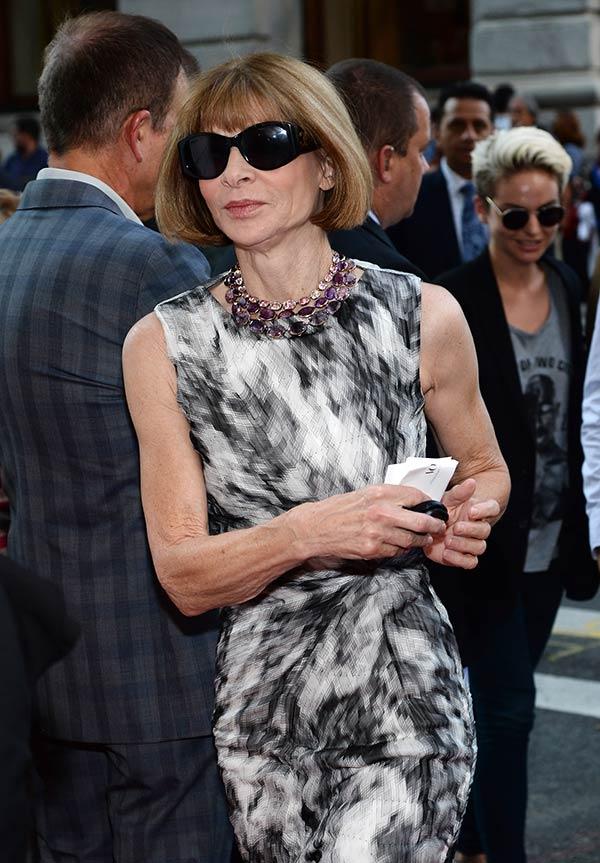 Editor-in-chief of American Vogue Anna Wintour also turned up.