Buniyaad set to make a comeback
July 23, 2013 15:28 IST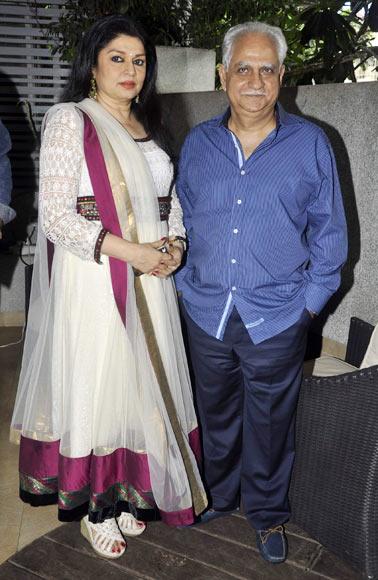 Buniyaad, the iconic 1980s television drama directed by Ramesh Sippy, will be back on Doordarshan Network after 27 years.
To celebrate the re-run, Sippy got the cast together for a grand party recently.
"It's great to have Buniyaad back on television," Sippy said. "It's a classic and people, who watched it then, will remember it."
He added that he hoped the younger generation will take to it too.
'The serial made us strong enough to do good roles'
July 23, 2013 15:28 IST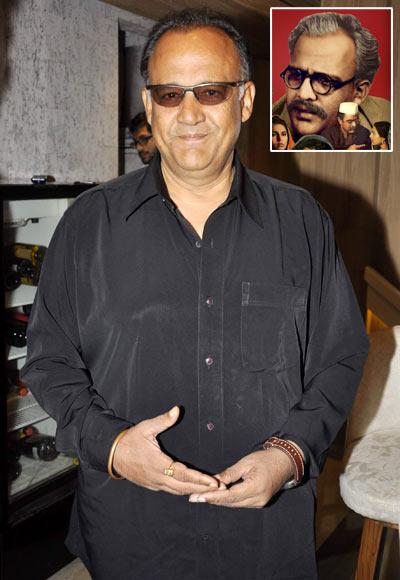 Actor Alok Nath, who played freedom fighter Master Haveliram in the show, is happy about the re-run of the serial.

"Buniyaad has really been a buniyaad (foundation) in our life.

"It was a process of learning and an initiation into the process of cinema. The serial made us so strong that today we are determined that we do good work," he said.
'We would get mobbed on the road'
July 23, 2013 15:28 IST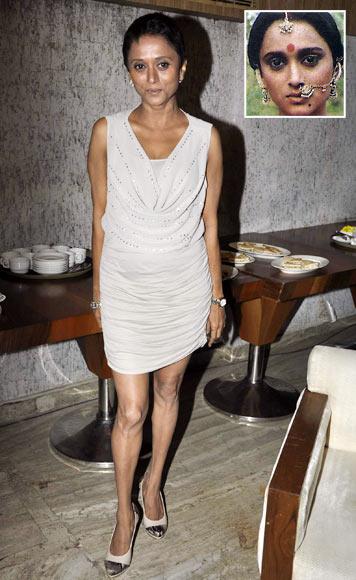 Promiscuous Mangla of the show, Krutika Desai now sports a cropped haircut and arrived for the do in a cocktail dress.

Reminiscing her Buniyaad days, the actress said, "Today's TV actors can't match the kind of fame this show brought to its actors. We would get mobbed when we walked on the road like maybe Shah Rukh Khan gets mobbed today."
Buniyaad will go on air on July 25
July 23, 2013 15:28 IST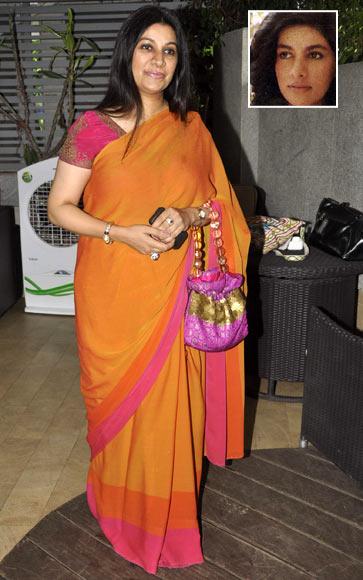 Actress Kamiya Malhotra, who played Babli on the show, was also at the get-together.

Buniyaad will go on air on Doordarshan on July 25.

The series was written by Manohar Shyam Joshi and dealt with the Partition of India in 1947 and its aftermath.
'I got Qayamat Se Qayamat Tak because of Buniyaad'
July 23, 2013 15:28 IST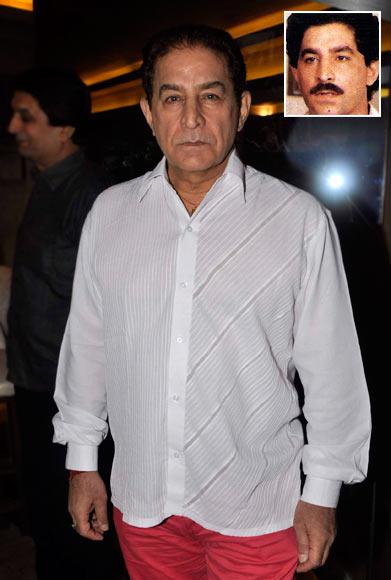 Dalip Tahil says for most of the actors, the serial was beneficial and life-changing.

"I can give you can example," he says. "When we were shooting for Qayamat Se Qayamat Tak where I play Aamir Khan's father, I asked Nasir Hussain (Aamir's uncle and writer of the film), why he chose me when there were so many actors in this industry. He said, 'I have seen you in Buniyaad.'
"QSQT turned out to be an important film for me.

"I am proud and very happy that Buniyaad is coming back on Doordashan. I think it's going to be an eye-opener for people, who have only seen serials today, to see the absolute fabulous piece that was made many years ago and was extremely popular."

Tahil played Kulbhushan, Haveliram's eldest son in the show.
'Buniyaad stands out amongst TV serials like Sholay stands out amongst films'
July 23, 2013 15:28 IST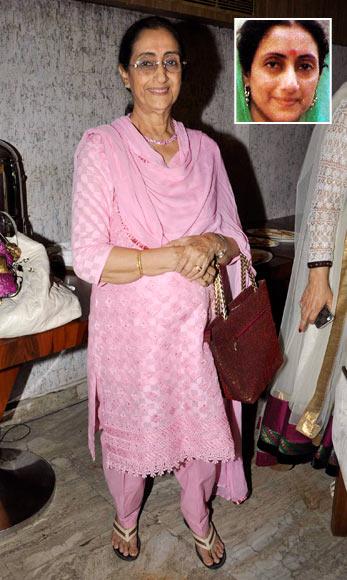 Veteran actress Asha Sharma, who played Haveliram's mother, poses for pictures at the party.
Surrounded by his memorable cast, Ramesh Sippy recounted his own Buniyaad experience.
"Going from films to television was something I never thought I would do. I took up Buniyaad because it appealed to me. The subject of the serial was such that it could not be done in two or three hours, it needed much longer. And, of course, a writer like Manohar Shamji was able to deliver and come up with a fine script every week, which was not easy."
Does he think the industry lacks good writers?
"The lingo of today's youngsters is different. I think everything has its own time. Buniyaad had a good run at that time. It stands out amongst TV serials like Sholay stands out amongst films."

The serial was a milestone in Indian television history and made the career of some of the actors.

"The talk of Partition always keeps coming up, even during times of peace. This is a good way to remind people of all that happened," Sippy said and added, "I heard the roads used to be empty on the days Buniyaad was aired on Doordarshan. We were lucky that there was only one channel then."
Asha Sachdev
July 23, 2013 15:28 IST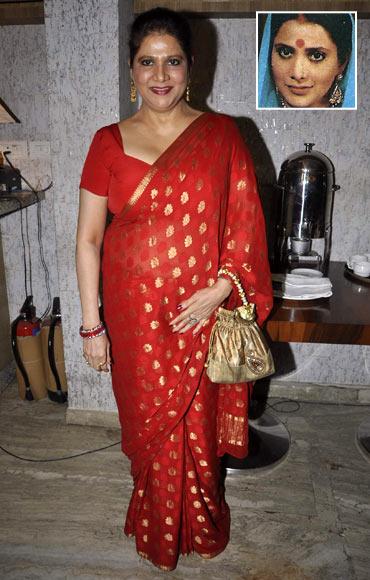 Actress Asha Sachdev, who has acted in films like Fiza, turned up in a bright red sari.
She played Shanno in Buniyaad.
Mangal Dhillon
July 23, 2013 15:28 IST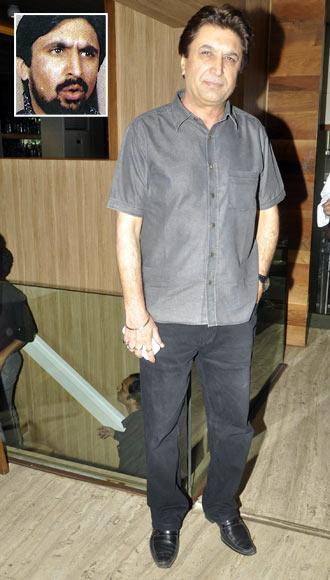 Premiered in 1986, Buniyaad's cast included Kanwaljeet, Kulbhushan Kharbhanda, Anjana Mumtaz and Abhinav Chaturvedi playing central characters.
'Buniyaad not only helped my career but also made my personal life'
July 23, 2013 15:28 IST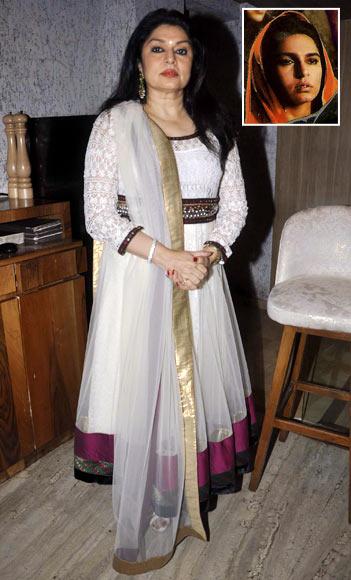 Kiran Juneja, who played Veeravali, says, "Buniyaad not only helped my career but also made my personal life. I met this wonderful man (Ramesh Sippy producer- director-husband) on the sets of the show and have been with him ever since.
"I had the fantastic role as a sister. Ramesh asked me whether I would be interested in playing a role where I go from being young to old. I was into modelling then, but I thought why not? After Buniyaad, I was being offered roles of hero's mother -- much older than my actual age!" she smiles.
"Nevertheless, I am glad that I worked in Buniyaad."