15 Years of Kuch Kuch Hota Hai
October 17, 2013 14:56 IST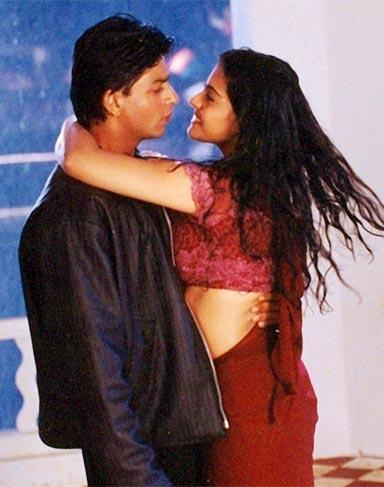 Here's what your favourite Bollywood stars are tweeting.
Shah Rukh Khan, who recently watched his film Kal Ho Naa Ho with his daughter Suhana, couldn't stop weeping. 'Watched kal ho na ho...with the full end first time with daughter. Uff...how much we cried...though its kinda silly to cry in ur own film!!' the 47-year-old actor tweeted.

Meanwhile, his 1998 hit film Kuch Kuch Hota Hai completed 15 years on October 16 and Shah Rukh thanked his colleagues. 'KKHH 15yrs of lov & friendship. Thanx Kajol, Rani, Karan & Tom Uncle for believing in ur son. Also Eid Mubarak...Prayers & Happiness for all,' he wrote.

Filmmaker Karan Johar, who made his directorial debut with the film, added: '15 years since Kuch Kuch Hota Hai..the day it all began for me..I can't thank the universe enough for blessing me with a place in the movies.'

Sana Saeed, who played Rani Mukerji's daughter Anjali in the film, wrote: 'So much lovee even after #15YearsOfKKHH.. I must have done something right to be part of such a Fantabulous film :)) thank you everyone.'
Irrfan takes The Lunchbox to Paris!
October 17, 2013 14:56 IST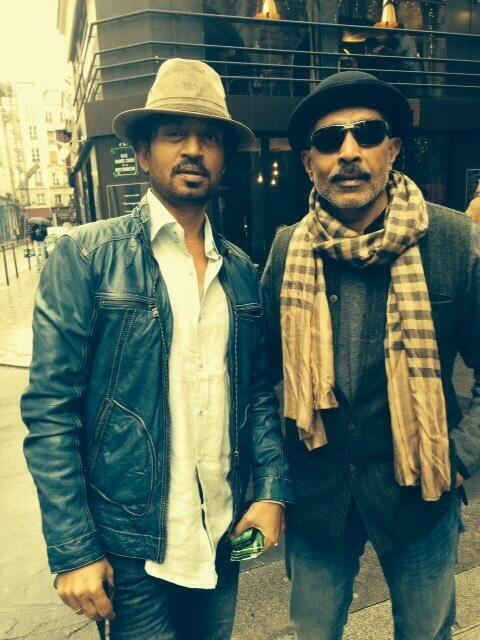 Irrfan Khan, who is currently in Paris for the screening of his film The Lunchbox at the first edition of the Extravagant India! International Indian Film Festival, took some time off and went sightseeing with filmmaker Prakash Jha.

He shared a picture and tweeted: 'Prakash Jha n me on the streets of Paris.'

Apart from The Lunchbox, the film festival will also feature Prakash Jha's Raajneeti, Anand Gandhi's Ship of Theseus, Anurag Kashyap's Ugly, Sujoy Ghosh's Kahaani and Kaushik Ganguly's Shabdo.
Mallika Sherawat makes clay pots!
October 17, 2013 14:56 IST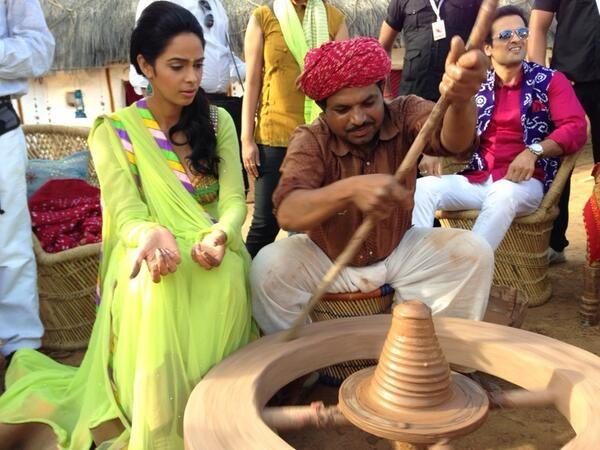 Mallika Sherawat, who was spotted making cow dung cakes for her film Dirty Politics earlier this year, made clay pots on the sets of her reality show Bachelorette India: Mere Khayalon Ki Mallika.

She shared a picture and tweeted: 'Behind the scenes Bachelorette India.'