10 things you DIDN'T know about Kangna Ranaut
March 07, 2014 16:37 IST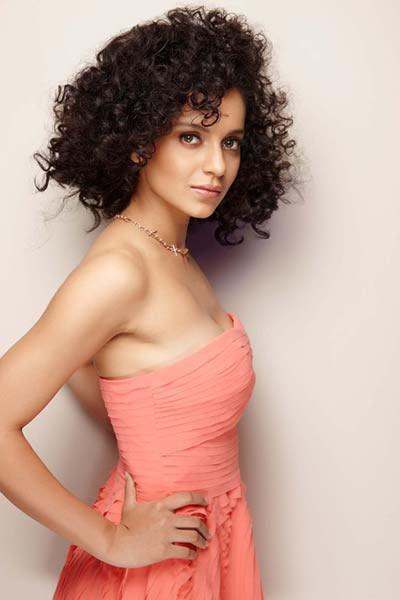 She is one of the most stylish actresses of her time.

Her character in her new film Queen is quite a radical and welcome departure from the emotionally fragile, doomed characters she's played in her early films.

But there's more to Kangna Ranaut you probably didn't know. Read on.

Kangna Ranaut's new film Queen, hitting screens today, March 7, has generated more buzz than probably even she had expected.

Back when the film's trailer released, impressed costars and contemporaries sent her congratulatory texts, seeing just how impressive she was as the goofy small town girl Rani in the film.

In some ways, if her recent interviews and the kind of projects she is leaning towards, Kangna is undergoing a bit of her own personal Renaissance.

While the focus shifts from the 26-year-old's former bumbling self to a more self-assured avatar and wise life choices, we present here 10 little-known facts from her life.

1. All in the family

Kangna's family has always been famously wary of her acting career.
And even though they've come around, there are moments when what she does doesn't sit well with her father.

In a recent interview, the actress revealed that he hated Shootout at Wadala and had a headache watching it.

Please click NEXT to read further.
2. Theatre beginnings
March 07, 2014 16:37 IST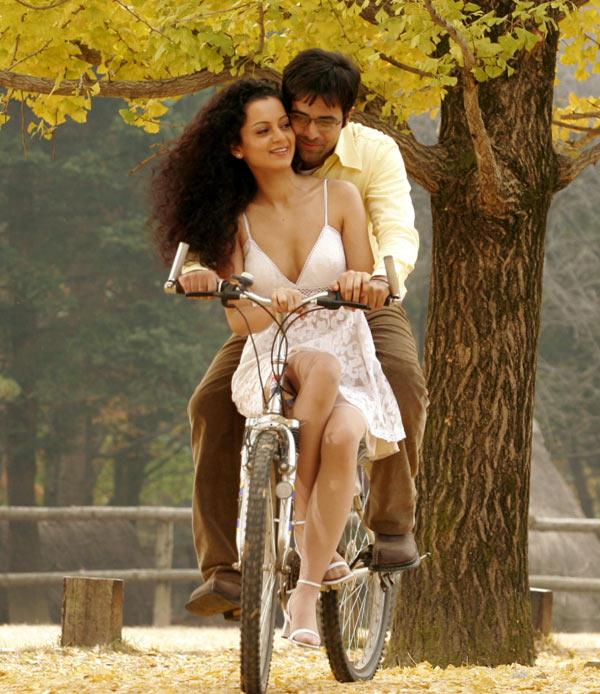 Before she got her big break with Gangster in 2005, Kangna started out as a theatre actor in Delhi with the Asmita Theatre Group.

She participated in theatre director Arvind Gaur's workshop at India Habitat Centre and acted in several plays.

Her first play with Arvind Gaur was Girish Karnad's Taledanda (Rakt-Kalyan).
3. The student life
March 07, 2014 16:37 IST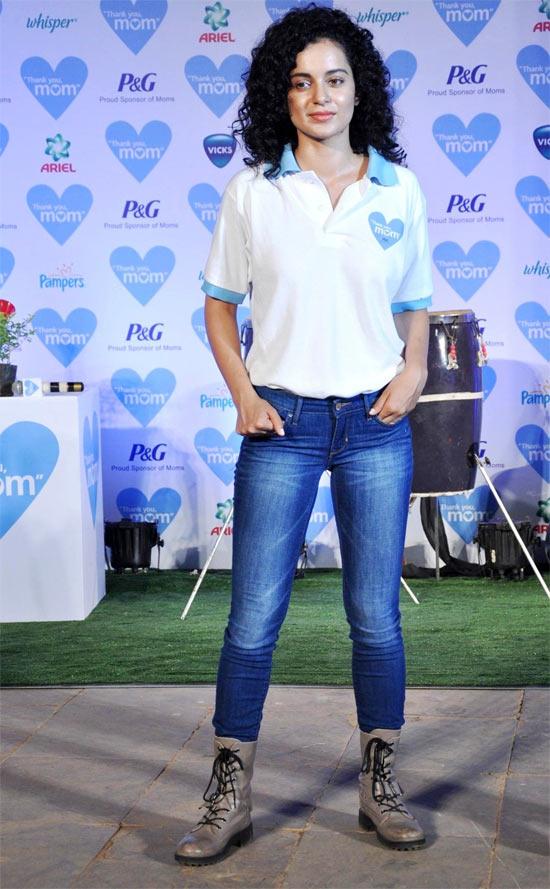 She enrolled for a script-writing course in New York earlier this year but had to leave it halfway to return to India and promote Queen.

She does, however, intend to go back there in June and complete the course.
She also experienced the normal life, away from filmi glamour, in New York where she cooked for herself, did her laundry, and traveled by subways.
4. Branching out
March 07, 2014 16:37 IST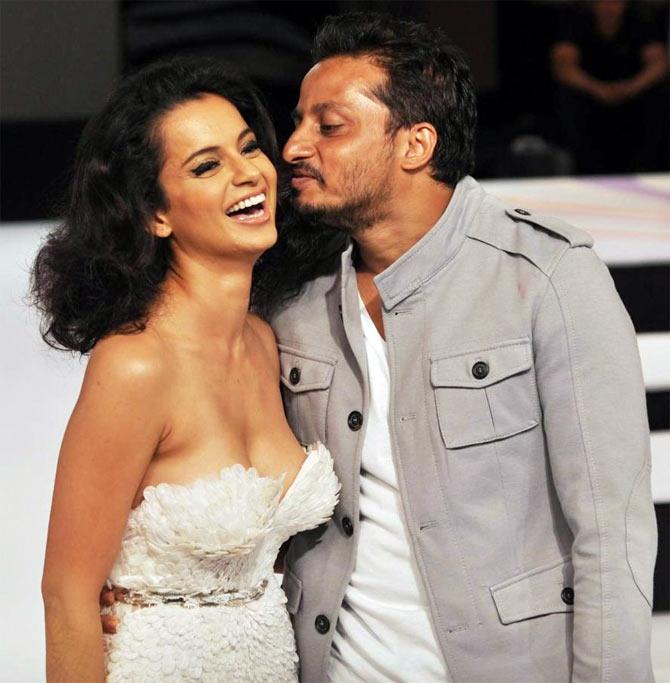 Kangna doesn't want to limit her creative process as just an actress.

She's has written a period film -- an assignment for her course -- and tried her hand at directing a nine-minute short film.

She also intends to direct a full-fledged feature film in future.
5. Nerd alert
March 07, 2014 16:37 IST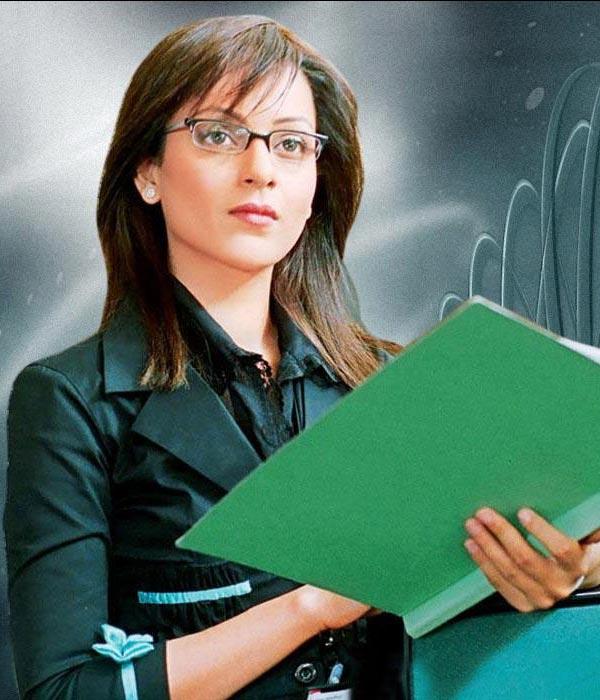 Hard as it may seem to believe, Kangna describes her younger self as a complete nerd who was more concerned about scoring good marks in her medical studies than in boys her age.
In a recent interview to Rediff.com, she said, 'There was a lot of competition. I would literally stay up all night to study for the exams. I would see my friends socialising and chilling in the canteen but I would either be home or in the library with my head in the books all the time.'
6. The bucket list
March 07, 2014 16:37 IST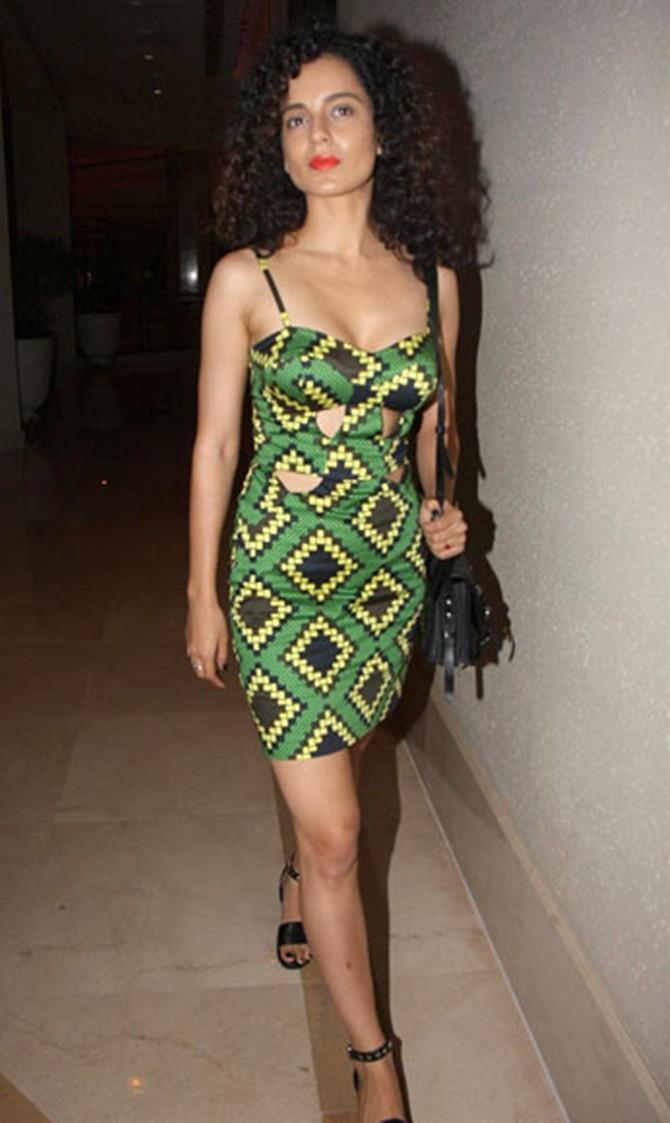 She also has a list of things she wants to do before turning 30.

She wants to live in different countries and places and to 'get a sense and rhythm of life and understand life with her own perspective.'
7. The budding dialogue writer
March 07, 2014 16:37 IST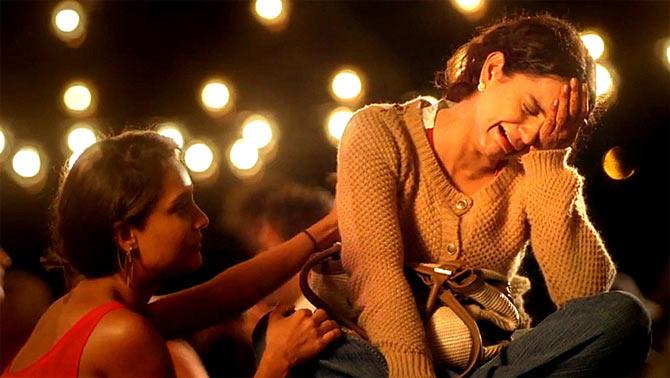 She wrote her own dialogues in Queen.

She says, 'When I started getting into the character, I had a certain way of delivering lines with a certain accent.
'My character in the film is someone who doesn't open up, is not confident at all, but later on she transforms herself.

'I told Vikas Bahl (the director of the film) that I would like to do the character in my own way.'
8. Doesn't watch films
March 07, 2014 16:37 IST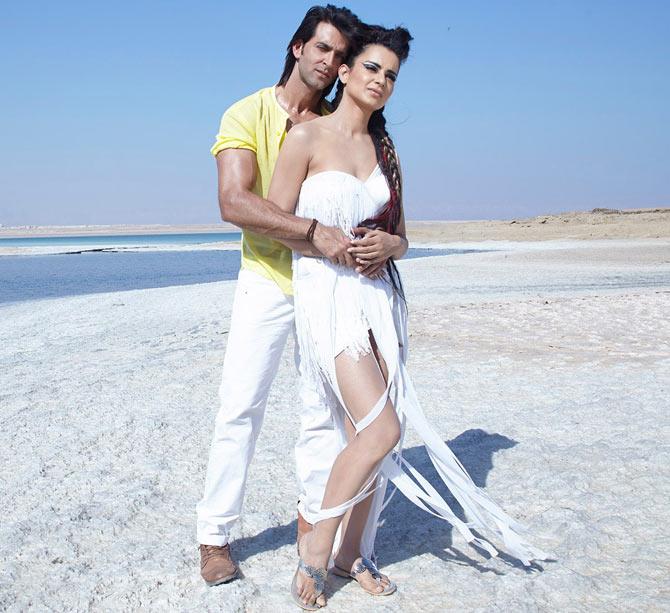 The 26-year-old actress finds movies tiring and has watched only 10 movies.

She doesn't like watching television either.
She would rather read books and listen to music for hours.
9. Southern sojourn
March 07, 2014 16:37 IST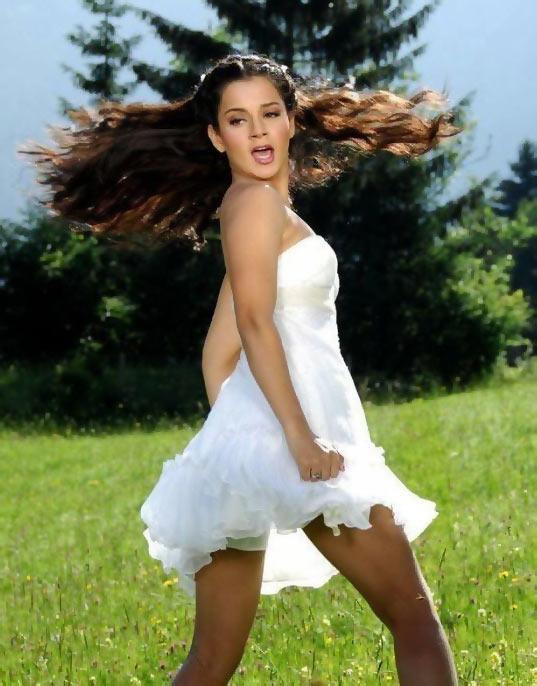 Kangna has worked in 27 films so far, out of which one was in Telugu (Ek Niranjan, 2009) and another in Tamil (Dhaam Dhoom, 2008).

When asked if she would do another Telugu film, she said she would if it was opposite star actor Mahesh Babu.
10. Younger sibling
March 07, 2014 16:37 IST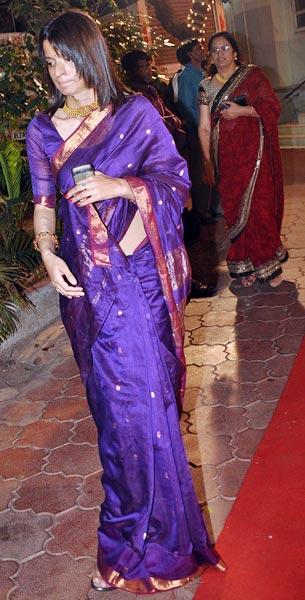 Kangna has a younger sister Rangoli, who was attacked with acid in 2005 by a jilted man, who landed up at her doorstep at the pretext of delivering a money order.

Rangoli was immediately flown down to Mumbai with her parents for treatment and later got married to her fiance Vikram.