'Life is so unpredictable.'
'Devastating beyond words.'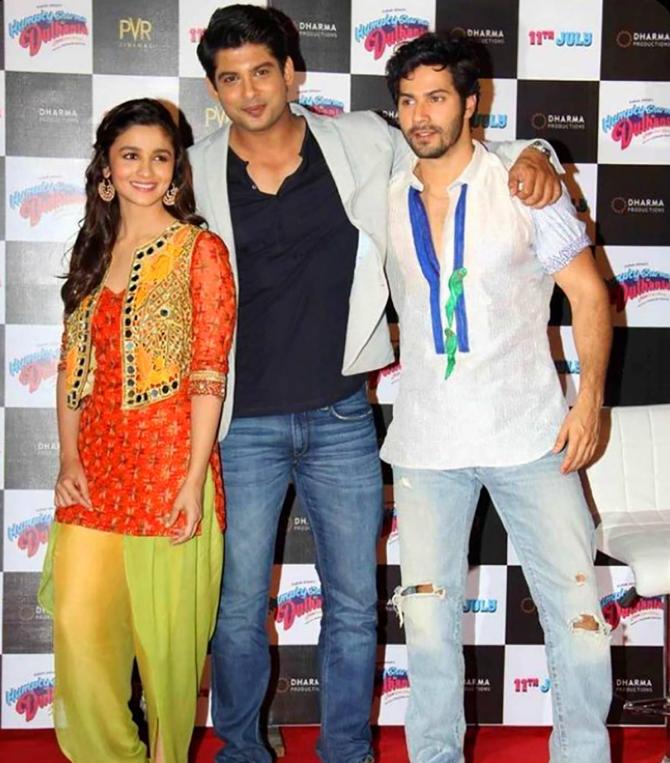 The television and film industry is shocked by Sidharth Shukla's sudden demise on September 2.
Many of his friends and colleagues poured out their grief on social media:
Varun Dhawan: Rip brother u are loved by so many and u touched so many with ur kind heart and beautiful personality. Today heaven has gained a star and we have lost one. My deepest condolences to the family and loved ones.
Salman Khan: Gone too soon Siddharth.. u shall be missed. Condolences to the family .. RIP
Rajkummar Rao: This is so unfair. Gone too soon Sidharth. Rest in peace brother. You will be in our hearts forever. My deepest condolences to his family, friends & fans.
Riteish Deshmukh: Shocked beyond words!! Gone toooooo soon.... Condolences to his family, loved ones. He was loved by millions. #SiddharthShukla you will be missed - rest in peace brother. Om Shanti.
Sharad Kelkar: Totally Numb! This is beyond shocking! Life is so unpredictable. May his soul rest in peace.
Raashii Khanna: It's shocking to hear about the sudden demise of #SiddharthShukla. My heart goes out to his family and his army of fans! Life is so unpredictable! Rest in peace.
Koena Mitra: Deeply saddened! We met for just 14 days, we fought a lot and parted ways. Never spoke again. Your sudden demise has taught me unconditional forgiveness! I forgive everyone & seek forgiveness from whoever I may have disappointed. RIP Sid.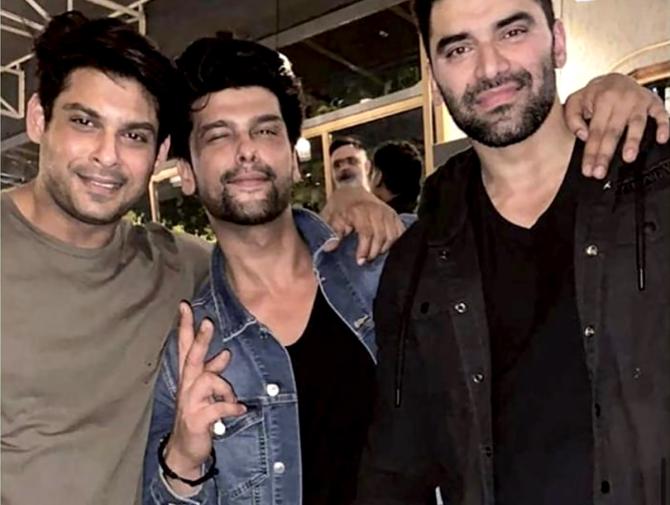 Kushal Tandon: Sad, shocking, May god gives strength to his mother, sister and family , RIP Headstone brother. Fly away into different word peacefully om Shanti.
Gautam Rode: Life is so unpredictable. Absolutely shocked to hear about Sidharth's passing. Devastating beyond words. My condolences to his family, friends and fans. Rest in peace my friend.
Chitrangda Singh: Deepest condolences to the family, his loved ones and all his fans you touched so many lives spread so much joy .. gone just too soon.
Anita Hassanandani: Pls someone say this isn't true.
Divyanka Tripathi Dahiya: I've barely known you personally Sidharth & I know that you were at your peak yet there was so much more to do, lot more love to be received. You are gone too soon...with many hearts broken. I wish this news wasn't true. Deepest condolences to all who were close to Sidharth & loved him dearly.
Delnaaz Irani: Absolutely shocked and appalled to hear about the passing of a young fellow actor! It's so unbelievable to hear this news, it's left me shocked beyond words! Condolences to his family, friends and the fans. Devastating, rest in peace Sidharth!
Neha Kakkar: My heart and brain is numb right now... Can't believe... Rest in peace Siddharth Shukla Condolences to his Family and Fans.
Tony Kakkar: Gone too soon bhai.. May your soul Rest In Peace. I still can't believe it.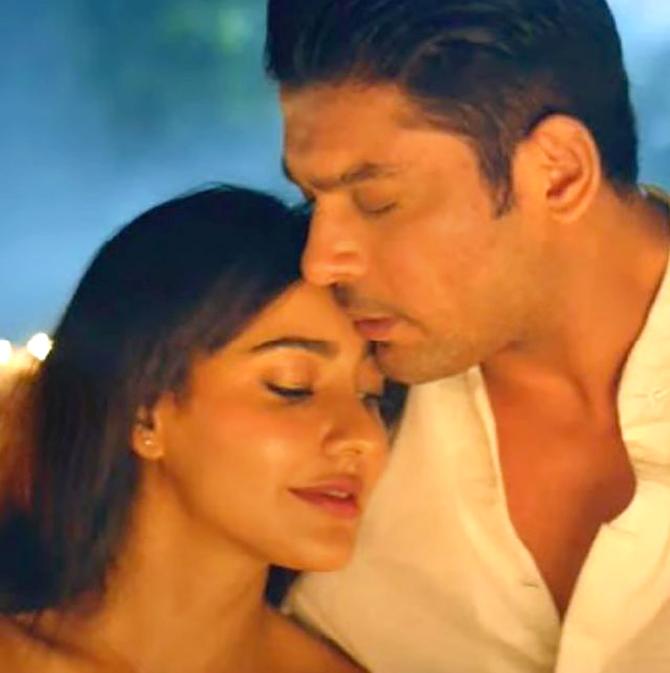 Neha Sharma: Haven't been able to process this news. Deeply saddened and at loss of words. Gone too soon Sid. You will forever be in our hearts RIP.
Sonal Chauhan: Still not able to believe this …. Just numb since I heard this terrible news. Gone too soon my friend. You've left too many broken hearts behind. Hope you find your peace on the other side. You will be missed Sid.
Shweta Tiwari: Impossible to process… too young, with too much potential. Rest in peace my friend…
Hansal Mehta: No age to have a heart attack. No age to go. This is extremely sad and disturbing. Hope this time for sadness, reflection and mourning does not get converted into a Tamasha by some idiots.
Kavita Kaushik: No words for this Tragedy prayers for Aunty and his loved ones and all his fans world over.
Armaan Malik: It is true. But I still can't believe he is no more. Gone too soon… my sincere prayers and condolences to his family, loved ones and his fans. may his soul rest in peace.
Himanshi Khurana: Kahani aise khatam hui ki sab ro diye taliya bjate #ripsidharthshukla. I'm thinking about shehnaz what she's going thru ... my love I wish main apke lie waha hoti.
Shakti Mohan: Not able to believe the news. So shocked and saddened to hear this. May your soul rest in peace #SiddharthShukla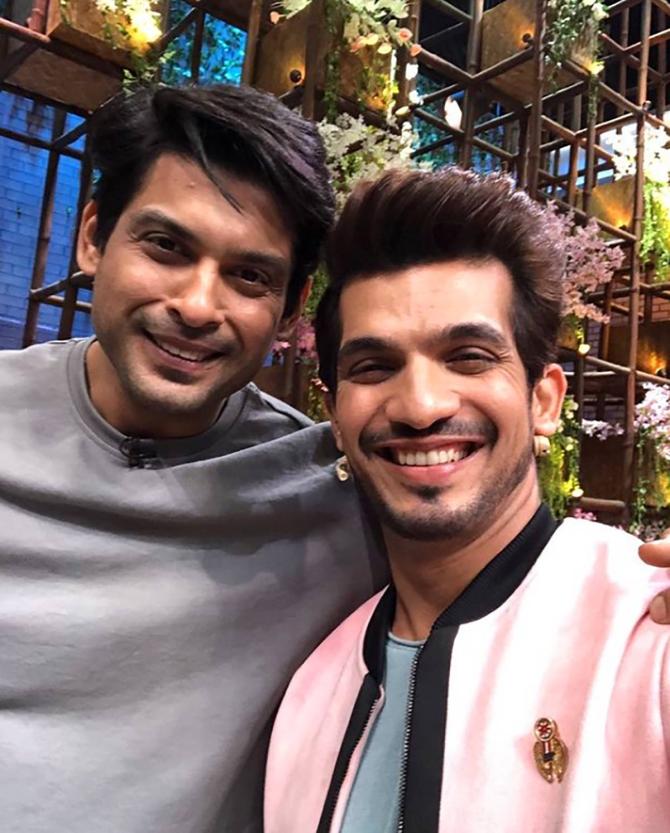 Arjun Bijlani: Too soon bro too soon . .. !! RIP Sid ... May god give ur mom and sister all the strength they need. Will remember all the good times we had .. cheers buddy ..
Badshah: Rest in peace brother. Kabhi personally milne ka mauka nahi mila lekin jitne bhi logon ne jab kabhi tumhari baat kari, unki aankhon mein ek chamak si hoti thi. Alvida Sidharth.
Sargun Mehta: Loss of words. Rip siddharth.
Ravi Dubey: Shocking and unbelievable …Rest in Peace may you have infinite happiness in the afterlife and may the family have immense strength to cope with this unparalleled loss.
Rahul Vaidya: No words! Literally numb. Siddharth Shukla you left too soon buddy! Galat baat.
Munmun Dutta: Shocked and numb. No Words #SiddharthShukla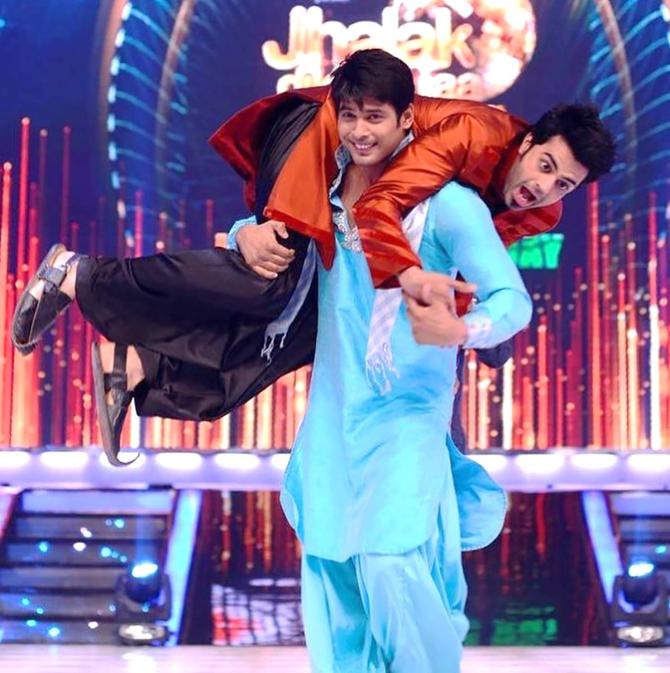 Maniesh Paul: I still cant believe it..feeling numb…cant believe it that I wont see my friend #sidharthshukla anymore…we always had such a great time while shooting…you had a long way bro….so much to do... so much to achieve…gone too soon…may you rest in peace.
Zareen Khan: This is soooo shocking and heartbreaking … just can't come to terms with this news. Life truly is unpredictable ! R.I.P @realsidharthshukla
Sunil Grover: Sad to know about Siddharh! Shocking and painful. Left too soon. Rest in peace friend. You will be missed.
Ameesha Patel: Got to know Siddharth v briefly when I went into the Big Boss house as "Maalkin" .. have the sweetest memories of him as a friendly,charming and affable always smiling person ..Shocked n saddened by his sudden passing away.. R.I.P .. Strength n Condolences 2 all his family n friends
Mika Singh: Saddened and shocked to hear about the demise of the very talented, popular and handsome actor @realsidharthshukla . Life is so unpredictable.. I would never have thought this could happen, he was so fit yaar. We will always remember his charming face with a beautiful smile. May God bless his soul, rest in eternal peace.
Vindu Dara Singh: Gone to soon bro. your glow will be with us forever and your loss is just irreplaceable!! There was no winner like you in #Biggboss and there never will be another, lagta hai buri nazar par ab hamesha vishvas karna padega! #RipSidharthShukla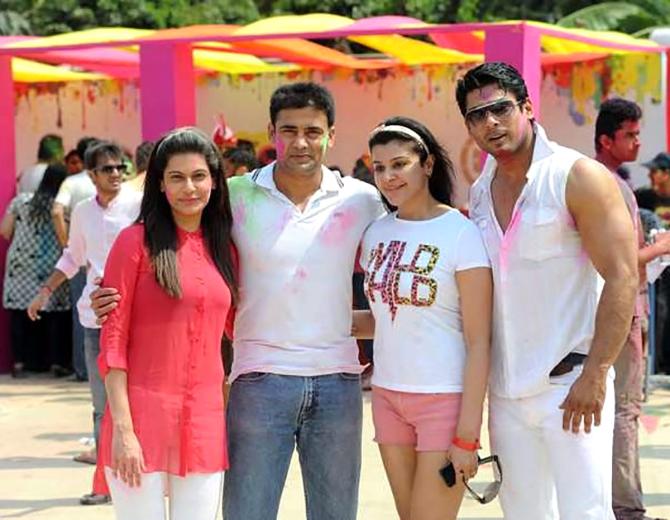 Sangram U Singh: Life is such an unprdictable. Gone very soon @sidharth_shukla Bhai. Parmatma Aapki aatma ko shanti de or parivaar to shakti. Reality of Life.
Harbhajan Singh: Shocking .. Gone too soon.. can't believe #RIPsidharthshukla #Sidharthshukla condolencesto family and friends.. OM Shanti
Ranveer Brar: A fine artist.. Great loss of such young talent.