Bollywood is making the most out of staying at home.
From exercising, to washing vessels, cooking and playing with pets, here's looking at how they are keeping themselves busy during the Maharashtra lockdown.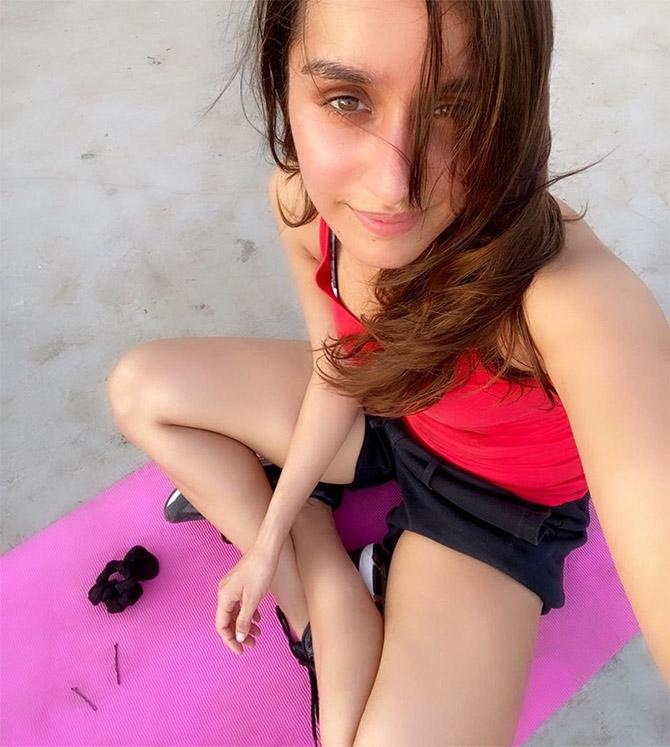 Shraddha Kapoor does not miss her workouts, and lays out her yoga mat on her terrace.
Katrina Kaif washes vessels and she writes, 'Really makes u appreciate all the help we have at home.'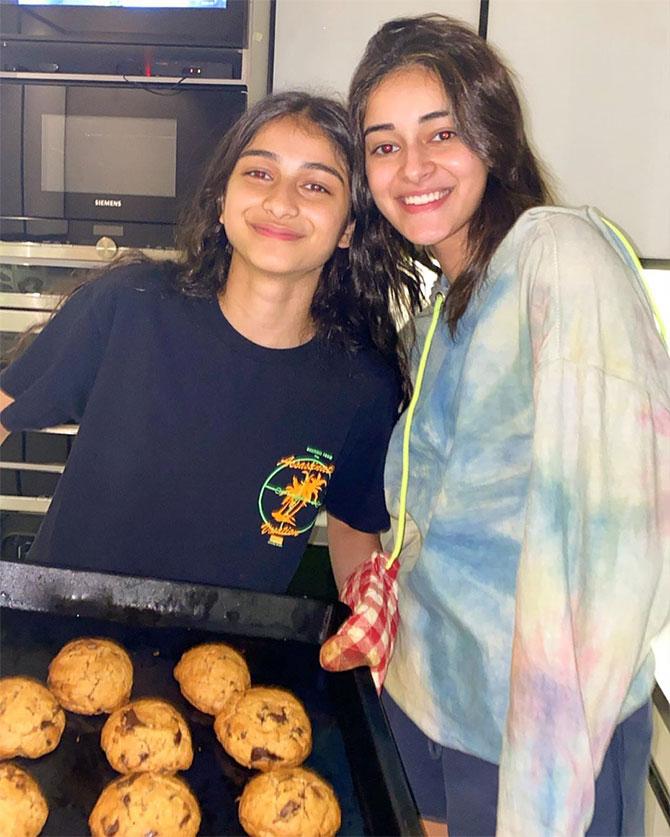 Ananya bakes cookies with her sister: 'We baked cookies!! (and by 'we' I mean @rysapanday baked cookies -I just danced around the kitchen and ate chocolate chips.)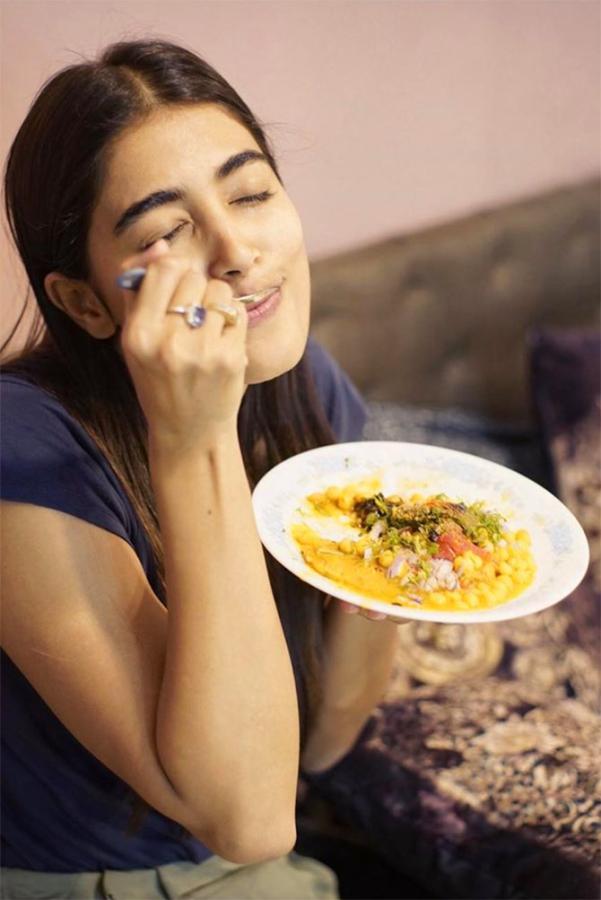 Pooja Hegde puts her diet plans aside and enjoys the carbs.
'Ok guys, I'm probably going to be coming out of this self quarantine all chubby, but Mashallah that carb glow is gonna be great,' Pooja writes.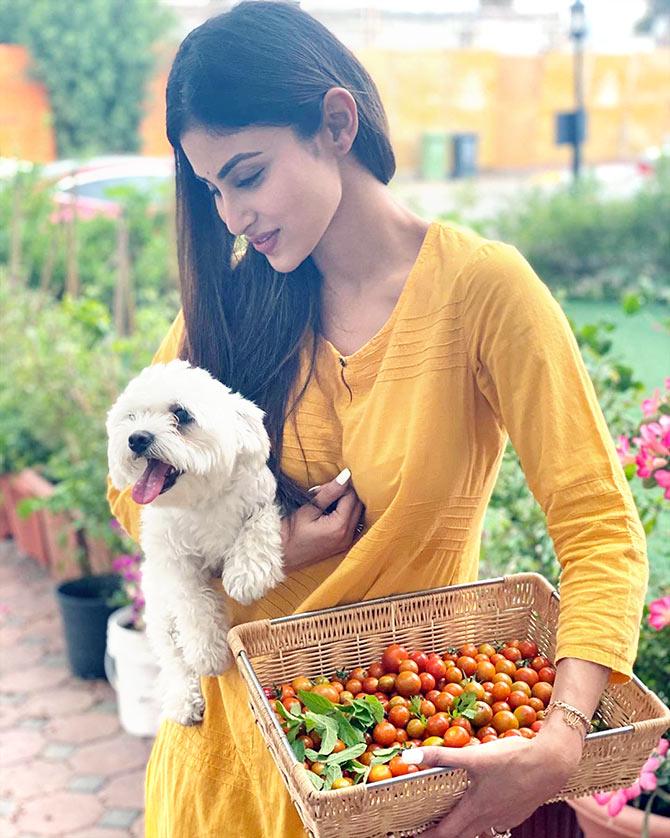 Mouni Roy plucks some cherry tomatoes and mint. What is she cooking?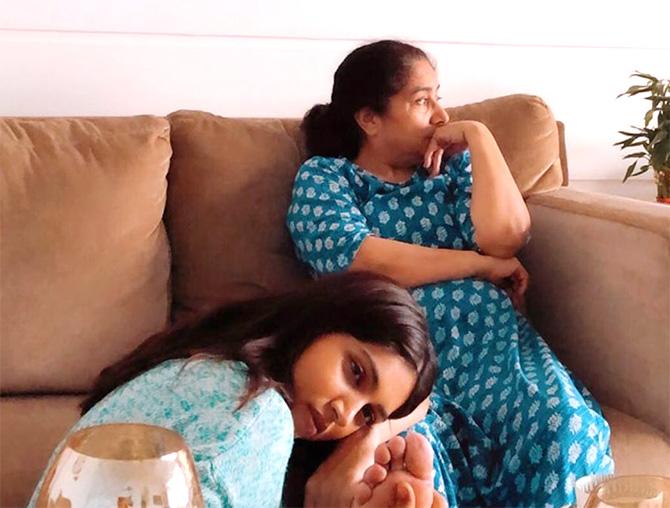 Bhumi Pednekar posts a picture with her mum Sumitra and writes: 'To keep her safe is the only thing on my mind. Which means I am practising social distancing, I am self isolating my family, we are being as responsible towards our community as possible by abiding by the govt. restrictions.'
'Please stay indoors, wash your hands, don't go to public places. If you feel you have any symptoms quarantine yourself and take immediate action. Don't feel ashamed!!! We need to do this together. The next 4 weeks are so crucial'
Kriti Sanon is writing poetry, and recites it here.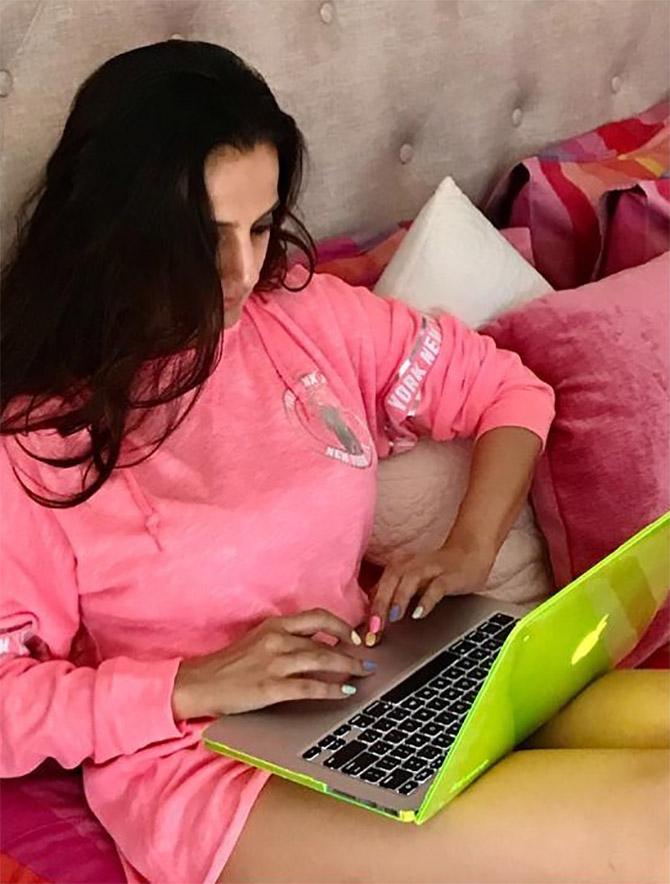 Ameesha Patel has a lot of emotions running through her, and she expresses herself: 'Over eating .. over sleeping.. binge watching tv shows and movies .. feeling off track and useless .. feeling fear panic pain anxiety depression lull numbness lonely.. lacking a schedule .. too much news making u uneasy.. it's ok .. these are allllll Normal emotions in a not normal at allll situation.. don't feel ashamed to feel anything and evrything in these hard times .. but keep room for positivity .. have faith in GOD .. this too shall pass.'
Like a good citizen, Kavita Kaushik has given her house help leave and she advises others to do so.
She provides some tips: 3 simple Tips on how to be better than our leaders in this fight against the virus:
1. Divide n do all chores b/w yourself n family members and give your staff/househelp paid leaves.
2. share your food/Ration/supplies with watchmen, random people in need
3. stay the f*** at home n sanitise, do dettol and namak ke ponche!!!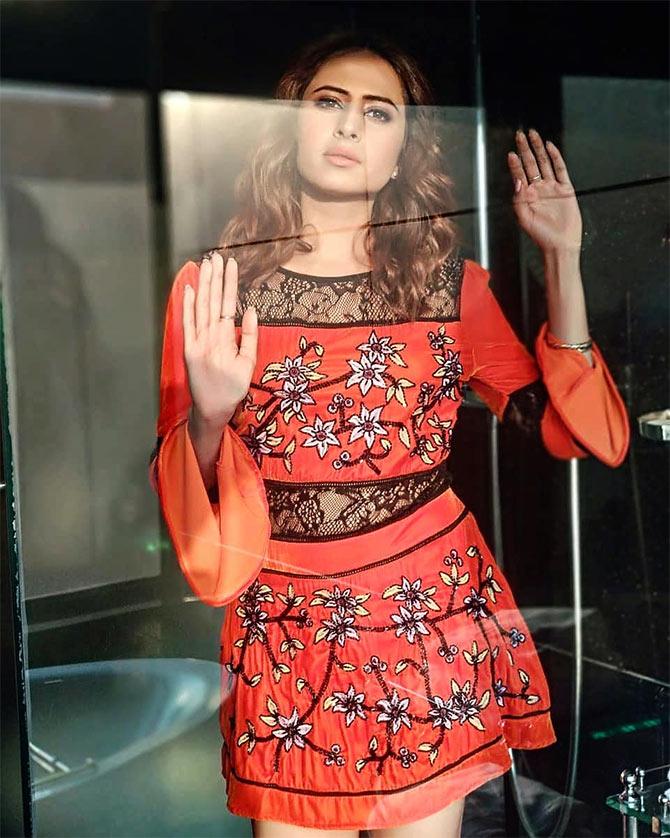 How Sargun Mehta is feeling.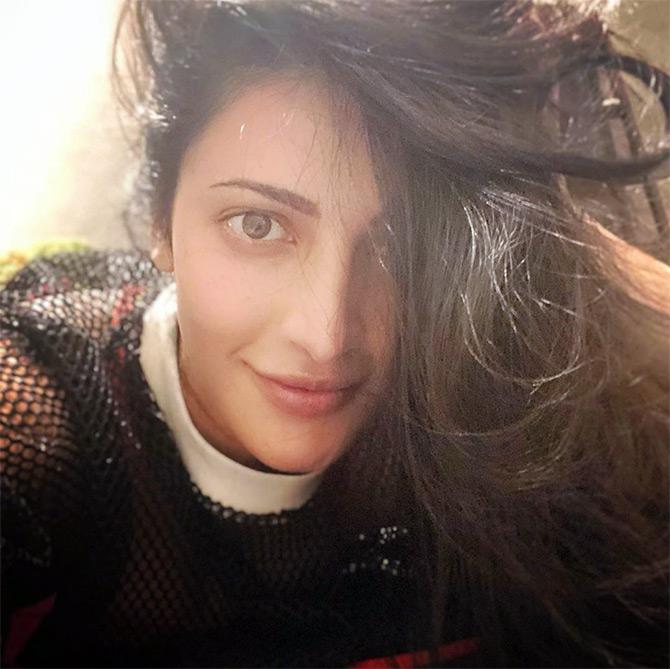 Shruti Hassan llearns new things about herself, and writes, 'I hope everyones ok? I'm learning a lot about myself and im super glad I'm someone who enjoys my own company so much it's good to use this time to introspect and ease into ourselves in silence. stay home, stay positive take care and sending everyone lots of love and light.'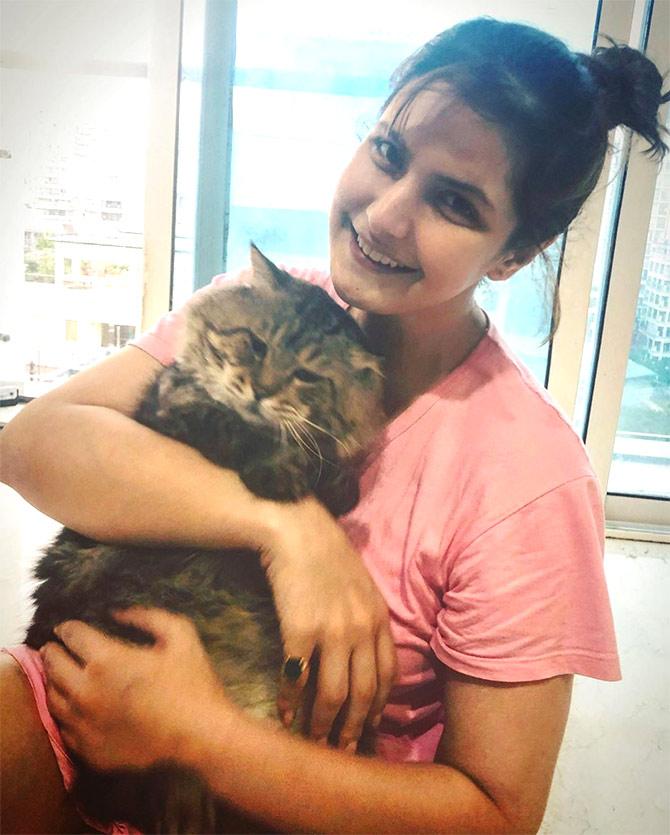 Zareen Khan spends her time cuddling her cat.
'P.S. Safety & Hygiene is of utmost importance at these times but please don't go crazy with wrong info and abandon your pets. ***Cats & Dogs DO NOT carry or contain the CORONAVIRUS*** So make the most of this ME TIME by Staying Home, Staying Safe, Staying Calm, & Not falling for wrong information.'
Dia Mirza listens to the bird chirping: 'Always been grateful for the birdsong. Staying home has always been peaceful.'