'Who needs to see a moon when I can see a star?' Bollywood's husbands get romantic as their wives fast for them.
Anil Kapoor and his wife Sunita invited their friends home to celebrate Karva Chauth on Sunday.
Their guests seem to have a good time, and posted their pictures on social media.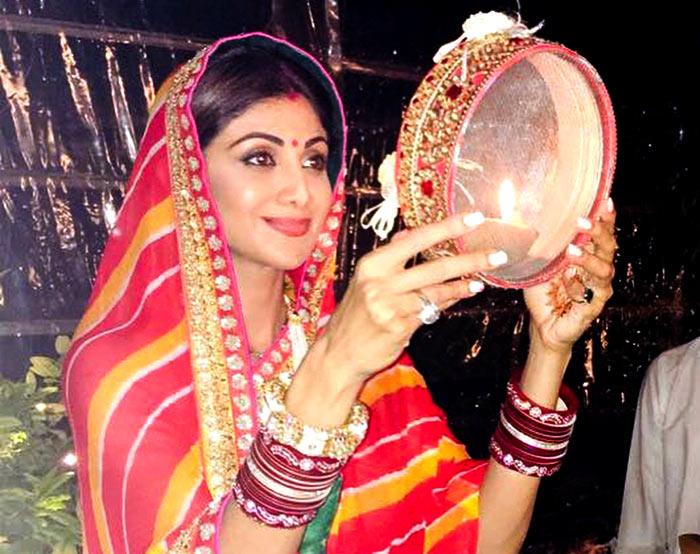 Raj Kundra posted two pictures of his wife Shilpa Shetty and wrote, 'Chand chupa iphone mean. who needs to see a moon when I can see a star.'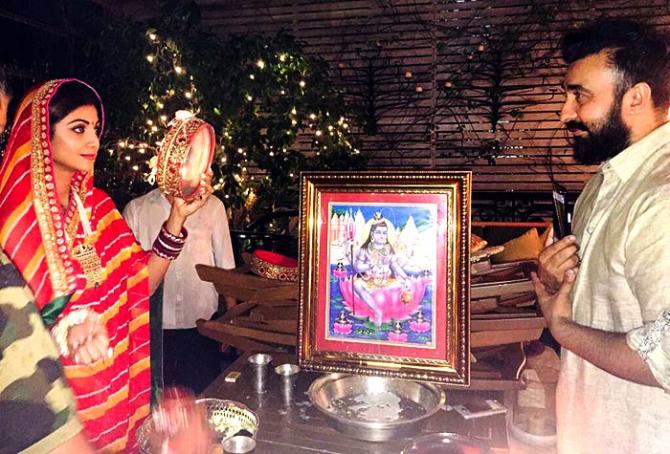 Shilpa Shetty reposted the picture and wrote, 'Awwwww @rajkundra9 , you are my "universe" Saw the pic of the moon in Amritsar (someone sent on the phone) This was a good idea considering no one in Mumbai could see it #karvachauth #memories #tradition #love #gratitude.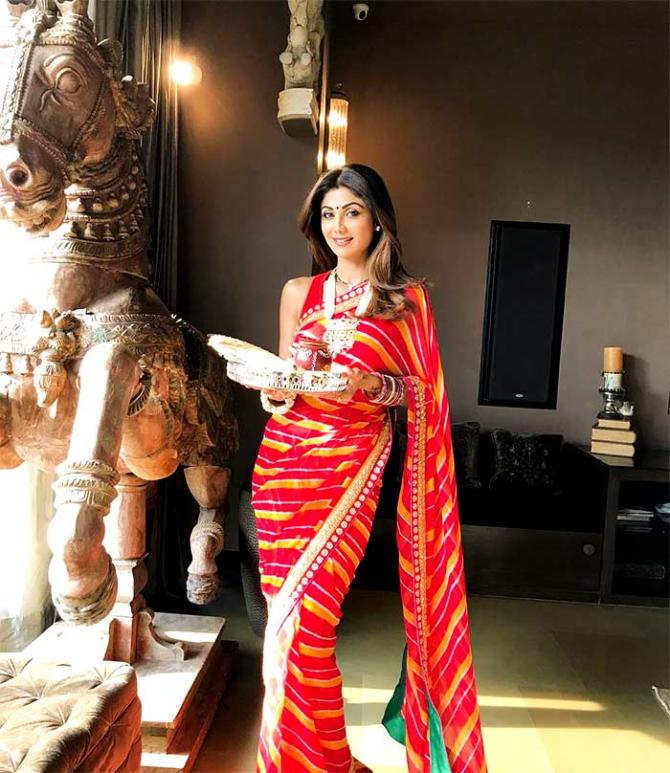 Shilpa Shetty posted this picture earlier.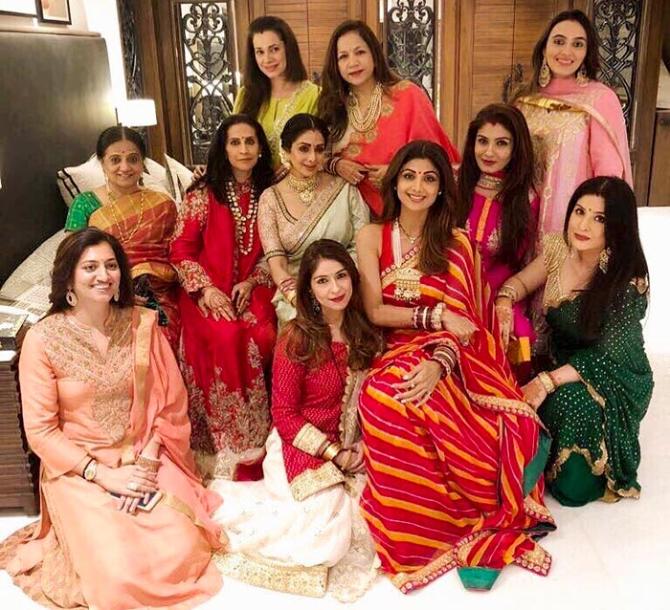 The party's host Sunita posted this picture and captioned it, 'Love the Karva Chauth Vibes'
In the picture, left to right, sitting on the floor: Nalini Datta, Bhavna Pandey and Maheep Kapoor. Second row: Bhavna Somaya, Sunita Kapoor, Sridevi, Shilpa Shetty and Raveena Tandon. Third row: Neelam Kothari, Karuna Dhawan and Jaanvi Dhawan.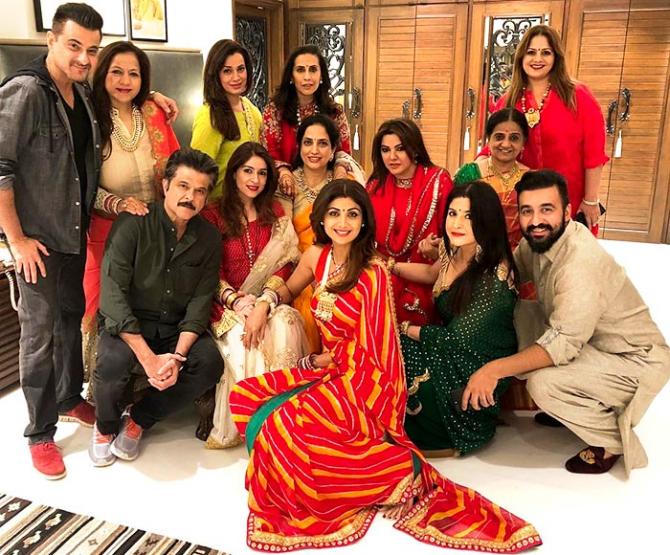 Sunita posts another picture from the party. This time the men join in -- Anil Kapoor, Sanjay Kapoor and Raj Kundra. There's also Rashmi Thackeray and Kiran Bawa.
Sunita writes, 'Starving,Thirsty, yet in great spirits. That's what friends are for love.'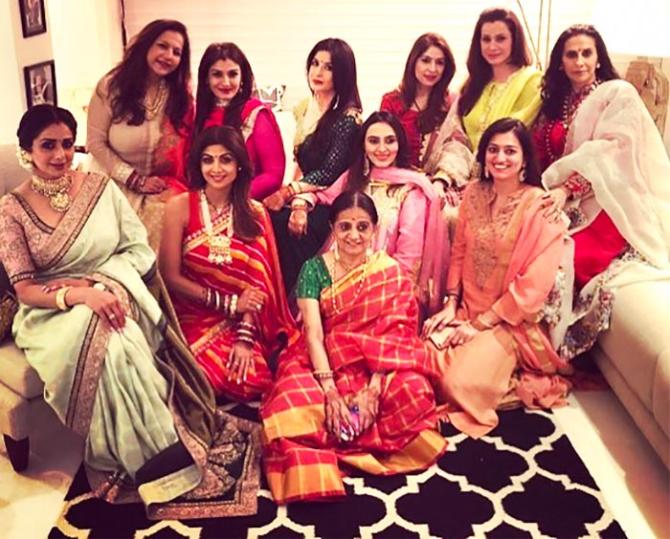 Sanjay Kapoor's wife Maheep posts this picture.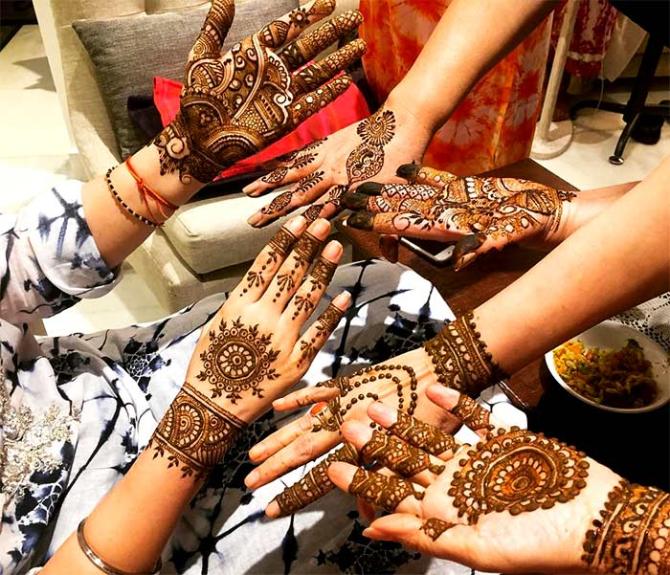 Beautiful mehndi, and Maheep makes sure to capture it.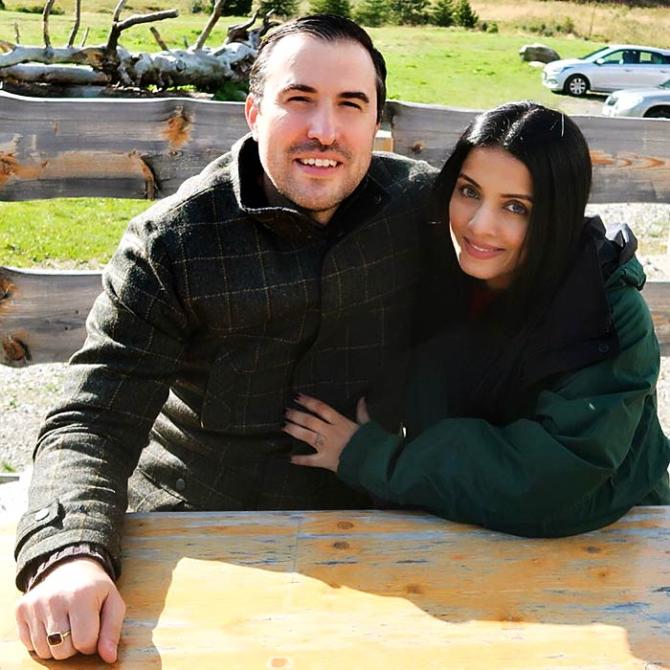 New mom Celina Jaitly celebrated Karva Chauth in London with husband Peter Haag.
'When we get to the end of our lives together, the houses we had, the cars we drove, all the things we possessed won't matter.. all that will matter is that I had you and you had me.. and all that we overcame together... here's wishing you all togetherness and love and good health for you family and each other... @haag.peter,' she posts.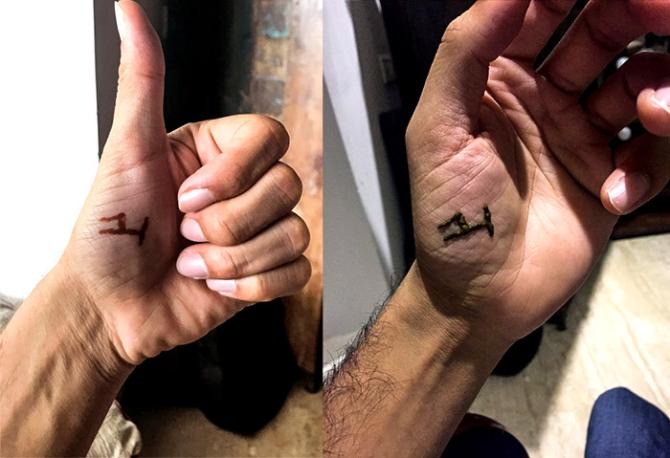 Ayushmann Khurrana fasted along with wife Tahira and tweeted, 'T se Tahira. Let's celebrate equality and change this patriarchal tradition. Join her if u can't dissuade her from fasting.'
Twinkle Khanna tweets a funny message: 'Scientists studying longest living mammals, bowhead whales found for a long life what is needed is a slow metabolism & not wives who fast:)'